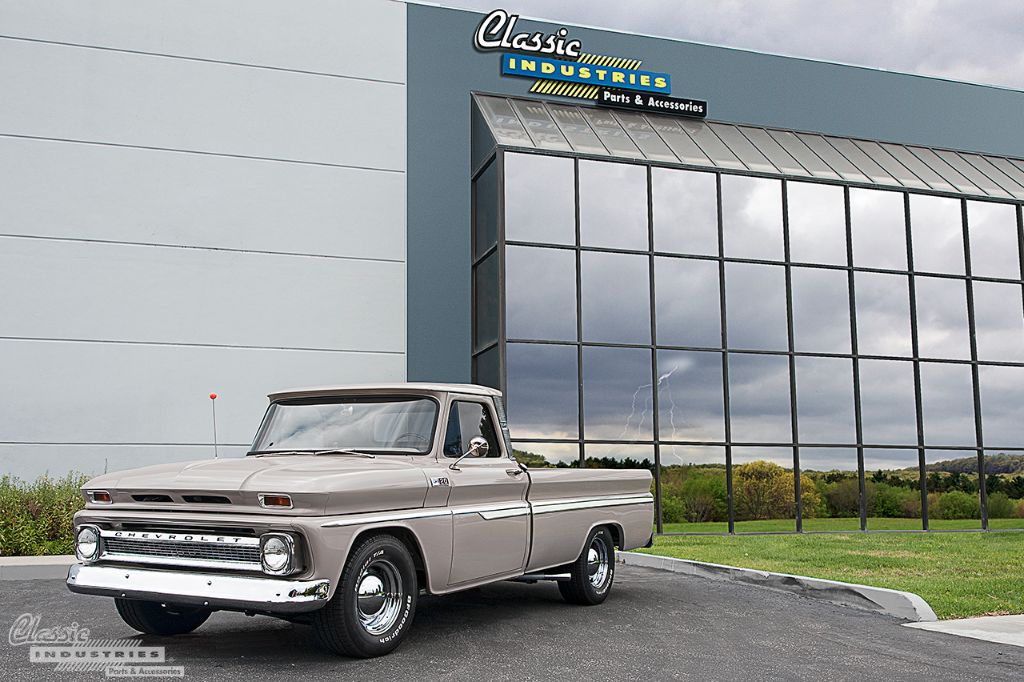 Throughout history, prized possessions have been passed down from generation to generation. If you were lucky, maybe you inherited a massive tract of land or herd of livestock from your father—if you were unlucky, maybe you got a bottle cap collection. Although we don't typically depend on our inheritances to define our futures anymore, important items are still passed from father to son (or daughter) as family heirlooms to preserve. The 1965 Chevy C20 seen here is one example of a family heirloom, and through son Gary Skinner's loving hands, his father's old truck has been reborn.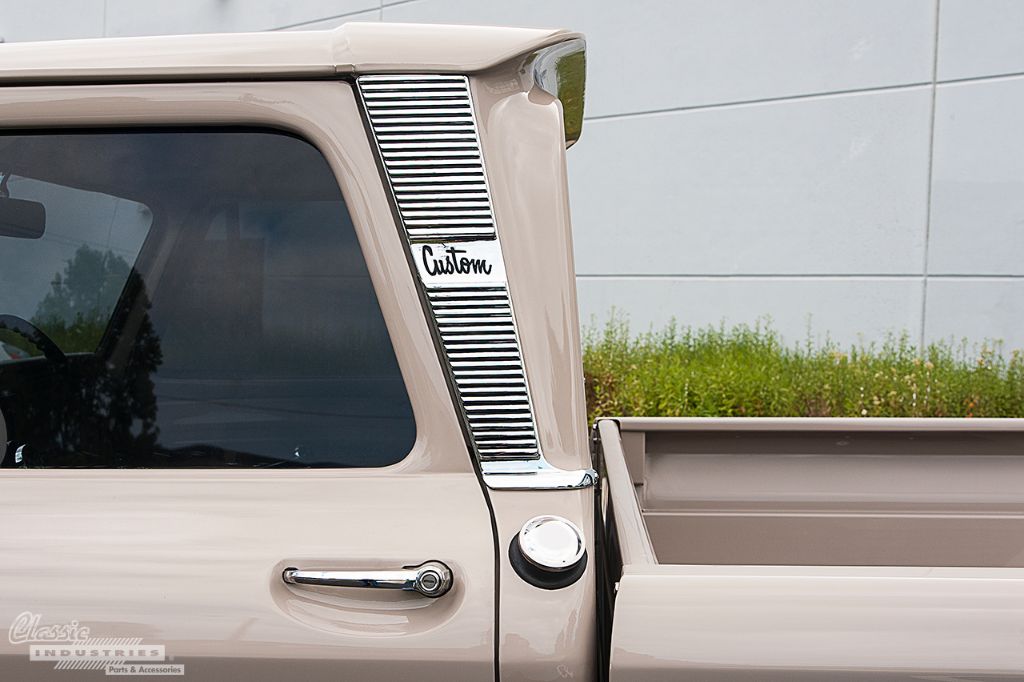 The Fawn beige C20 was originally purchased by the Skinner family back in the early 1970s, and as a result, many of Gary's childhood memories involve the pickup. Understandably, he became very attached to the old Chevy, and five years ago, he finally had the means to bring it back to life via a full restoration. Gary did the restoration work on his own in his garage, making use of the many parts he picked up from the Classic Industries retail showroom near his home. The truck now features a full frame-off restoration and a long list of upgraded parts as a result.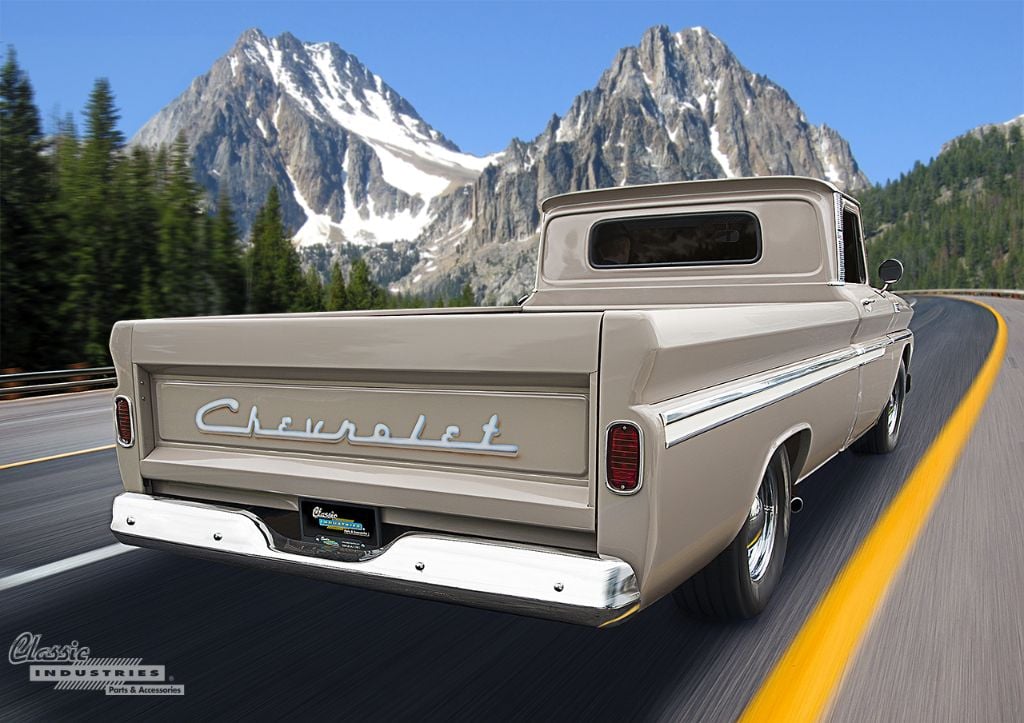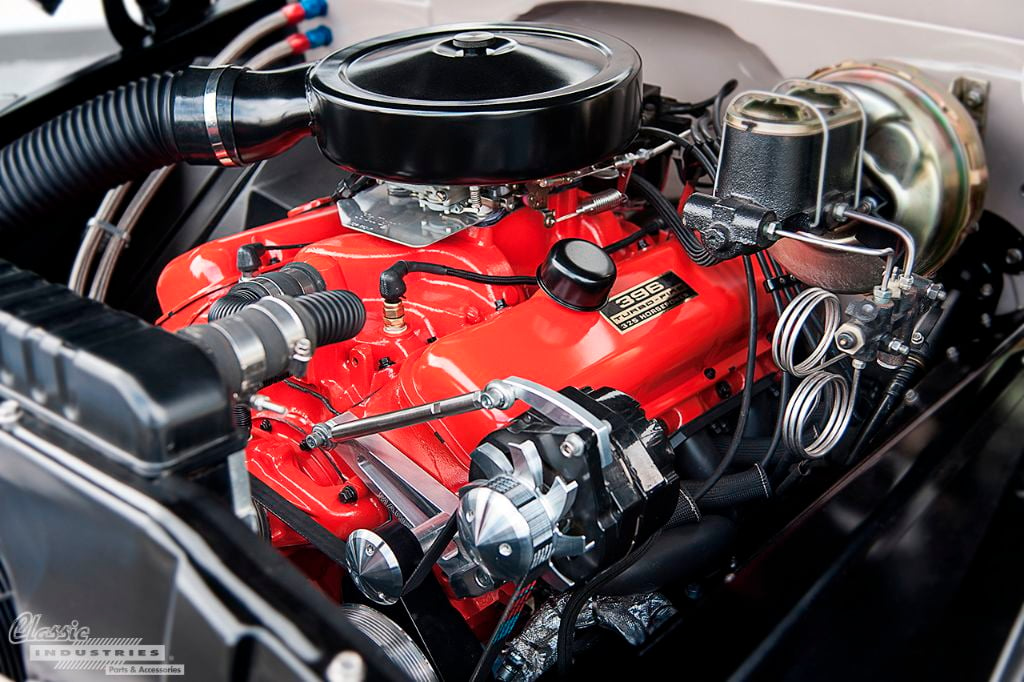 After removing the truck's original body, engine, and suspension, Gary had the frame powdercoated black to resist the elements. He then added all new suspension parts, including lowering spindles, springs, and fresh KYB shocks. A power steering system was also installed, along with disc brakes at all four corners. New chrome wheels and radial tires were added to complete the rolling chassis. Finally the powertrain could be installed—a freshly rebuilt and painted 396ci Turbo-Fire big block V8 mated to a TKO-600 5-speed manual transmission. Power is transmitted to the rear wheels through a Buick Grand National rear axle with Positraction and 3.42 gears.
With the rolling chassis finished, attention was turned to the body. Much of the truck is now composed of all-new sheetmetal, which was prepped and painted in the factory Fawn beige color. All new chrome trim was added to the exterior, from the front grill to the body side moldings, to the taillight bezels. The shaved and smoothed tailgate was airbrushed with Chevrolet script lettering, and the bed floor was inlaid with beautiful dark wood and black aluminum strips. Chrome exhaust tips that exit in front of the rear wheels also give the truck a more aggressive demeanor.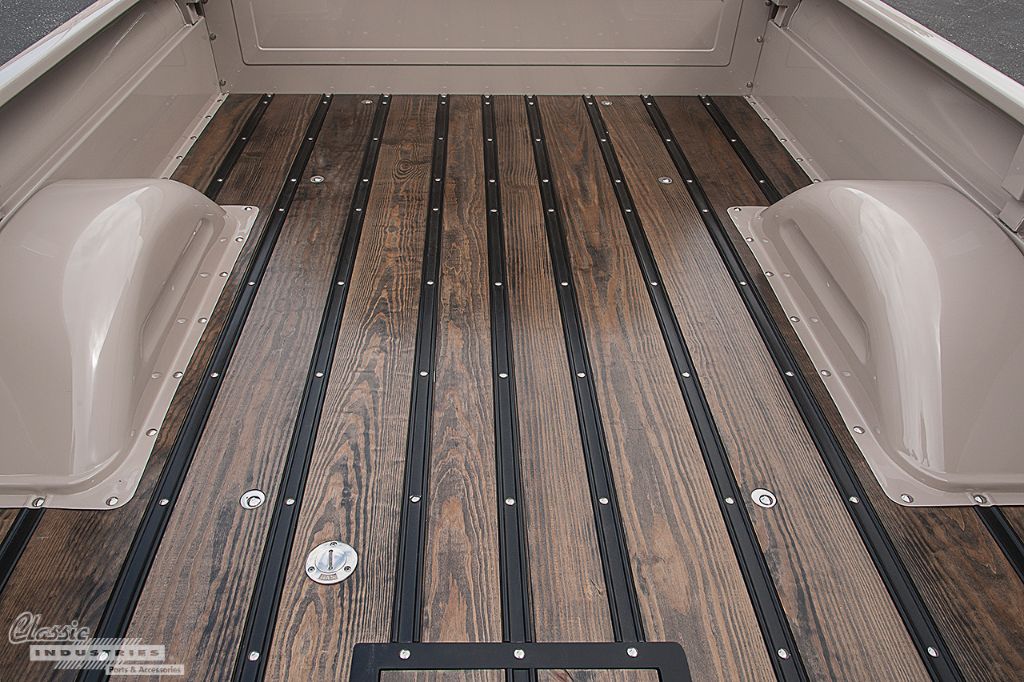 Five years ago, Gary set out to restore the truck his father passed down to him, and the project is finally nearing completion. Gary says he wants to make it his daily driver, and we can't blame him. This '65 C20 is a gorgeous, yet subdued, example of a custom classic truck that anyone can appreciate. However, it will always be priceless to Gary—after all, this sentimental heirloom has now been reborn.
If you have a classic Chevy or GMC truck that could use a little TLC, click here to get a free parts catalog from Classic Industries. From tiny trim pieces to replacement cabs and crate engines, we have just about everything you could possibly need for your vintage truck.