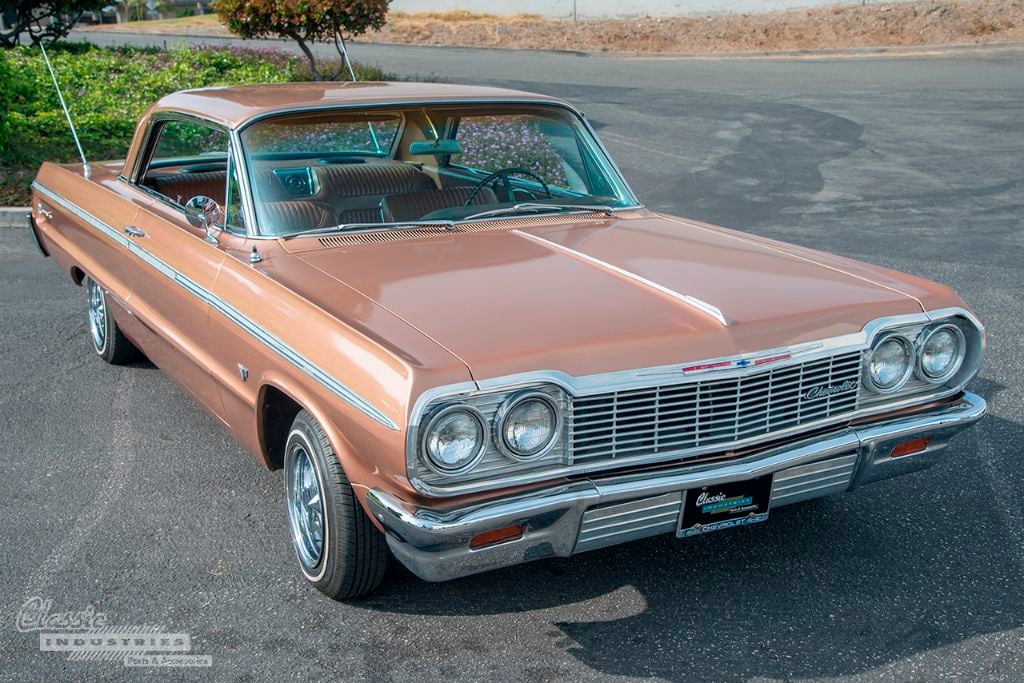 It's been said that too much of a good thing can be a bad thing. While this may be true in some cases, we'd certainly disagree when it comes to classic cars. For many of us enthusiasts, there's no such thing as "enough". We continually search for new vehicles to restore, and even when we've accumulated 3 or 4 (or more) ongoing builds, we're always looking for the next cool project to take on. For Joe Ali, of Huntington Beach, California, this never-ending interest has been focused on one vehicle: the Chevy Impala.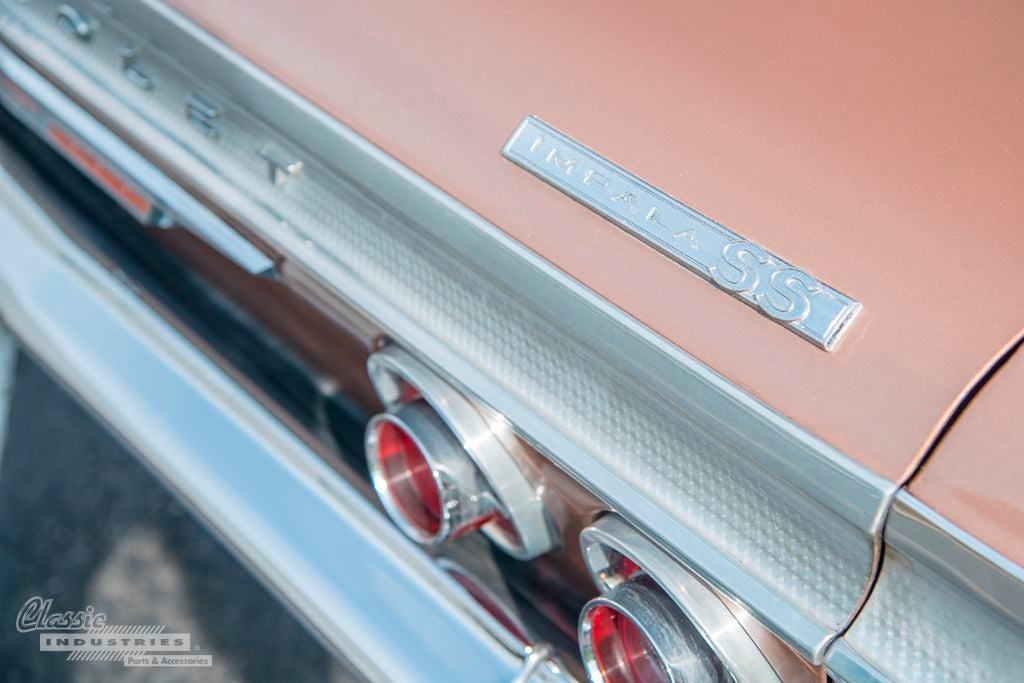 Joe tells us that over the years, he has owned six '65 Impalas—yes, you read that right, six of the same year and model. In fact, a '65 Impala was the very first car he ever owned, and he has many memories of cruising in them with his brother while he was just a teenager. Nevertheless, after owning a half dozen of the same year Impala, Joe decided it was time for a change. So, rather than making a drastic move to another model, he kept it in the same family, and picked up a '64 Impala SS.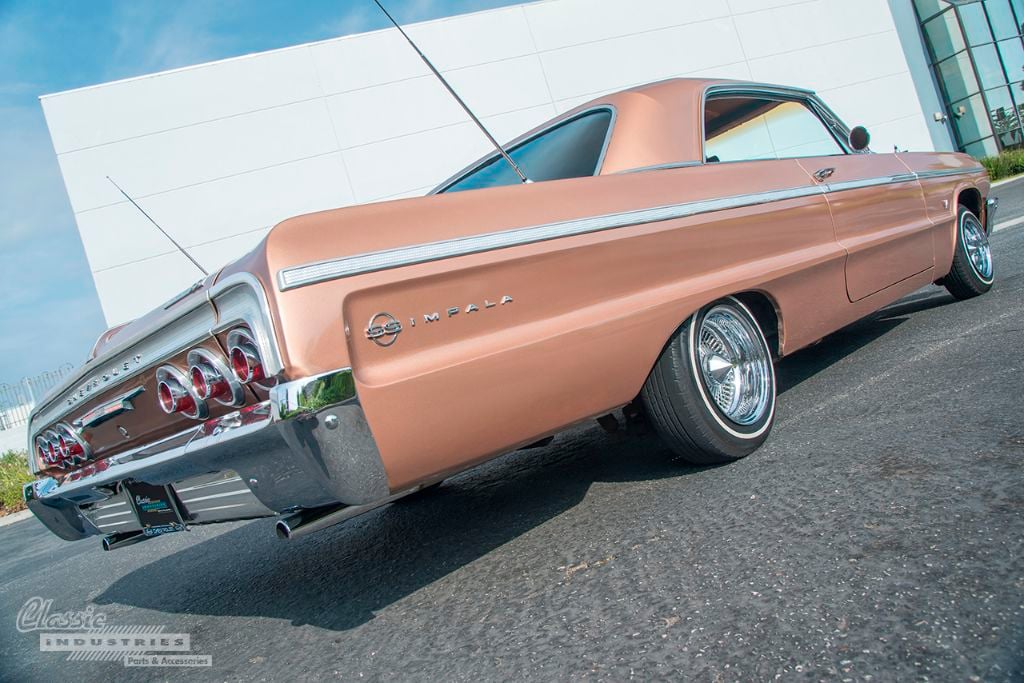 This Super Sport is a California car, and Joe tells us it was originally sold from a Chevrolet dealer in Van Nuys, CA. Apparently, during its life in the Los Angeles area, it was even featured in an Eazy-E music video! Joe tells us he purchased it in fairly rough shape, sitting outdoors with an interior full of cobwebs, dust, and dirt. Despite this, it remains almost all original, with the numbers-matching 327ci V8 under its hood and the factory 2-speed Powerglide transmission.
A few custom touches have been added by previous owners over the years, including lowered suspension, chrome wire wheels, and a dual exhaust. However, the factory-correct Adobe Beige paint and stainless trim remain, and the overall look is tasteful. Joe tells us he's not a big fan of the wire wheels, so he'll probably be changing them for something subtler in the future.
After owning this '64 for a while, Joe decided he liked it. So... he bought a second '64. We just got the chance to photograph it recently, and will be posting it here soon as well. Joe is a man who knows what he likes, and what he likes is Impalas—we can appreciate that. Some might call it an addiction, but it's really just a passion for timeless American steel. Joe tells us he has been a Classic Industries customer for almost 15 years now, and he always comes by our Retail Showroom when he needs parts for one of his many Impalas.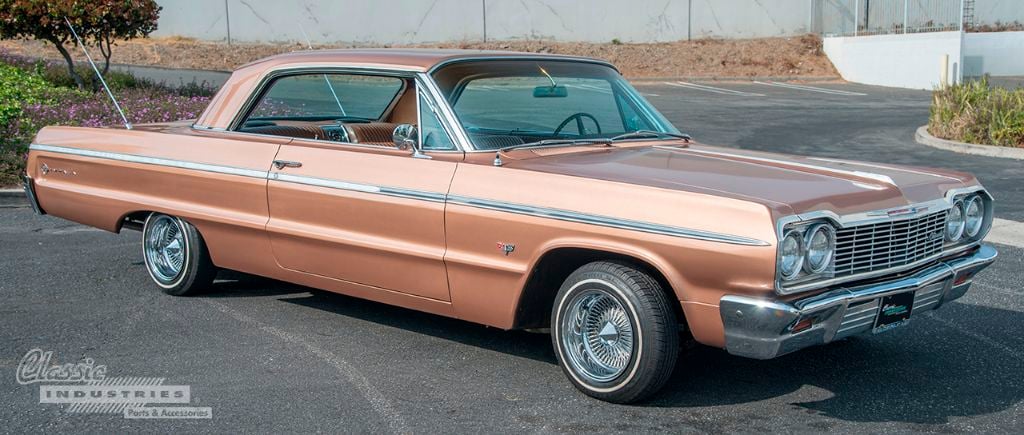 If you have a '64 Impala, '65 Impala, or any other year full-size Chevy from 1958-1996, Classic Industries has the parts you need to make it look and run like new again. Click the button below to get a free full-color Impala parts catalog.