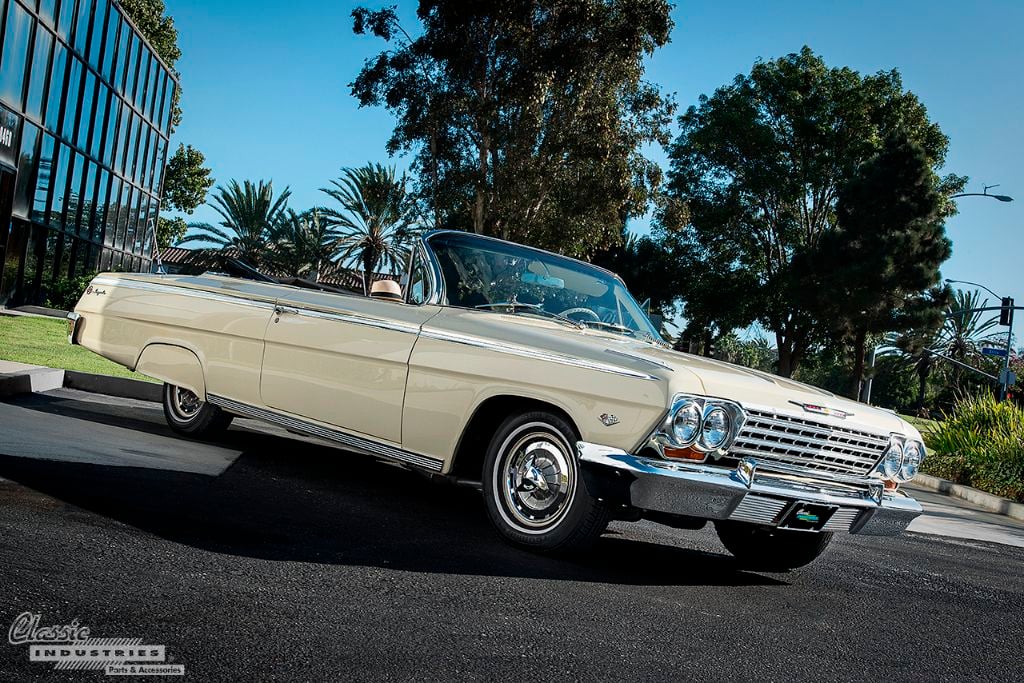 "Lost and forgotten" -- that's the condition this '62 Impala SS was in when Flavio Robles found it three years ago. It's always a pity to see a classic car left to rust and decay, so Flavio took it upon himself to give this old Chevy a second chance. Three years later, the Impala has been restored to immaculate factory condition, and you'd never know about its humble beginnings unless he told you. Thanks to many long hours of work and lots of restoration parts from Classic Industries, this '62 looks brand new again.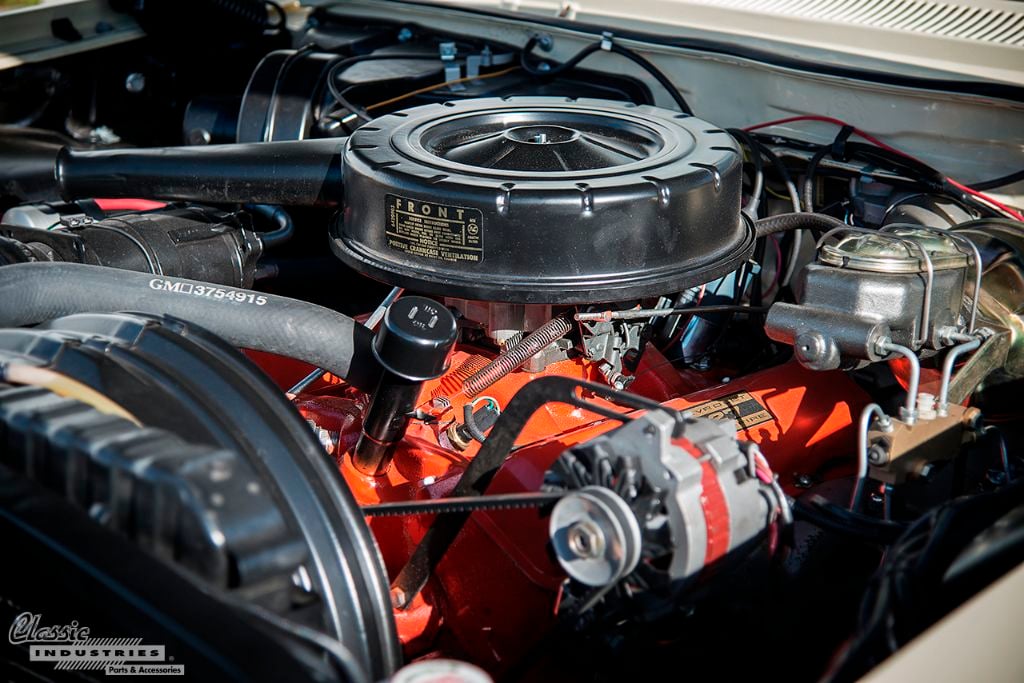 This particular '62 is a Super Sport convertible in sophisticated Corona Cream paint. The car is powered by a 327ci V8 mated to a TH-350 transmission, a combination that propels it effortlessly to freeway speeds. The engine bay and gold vinyl interior are virtually spotless, just like the Impala's exterior.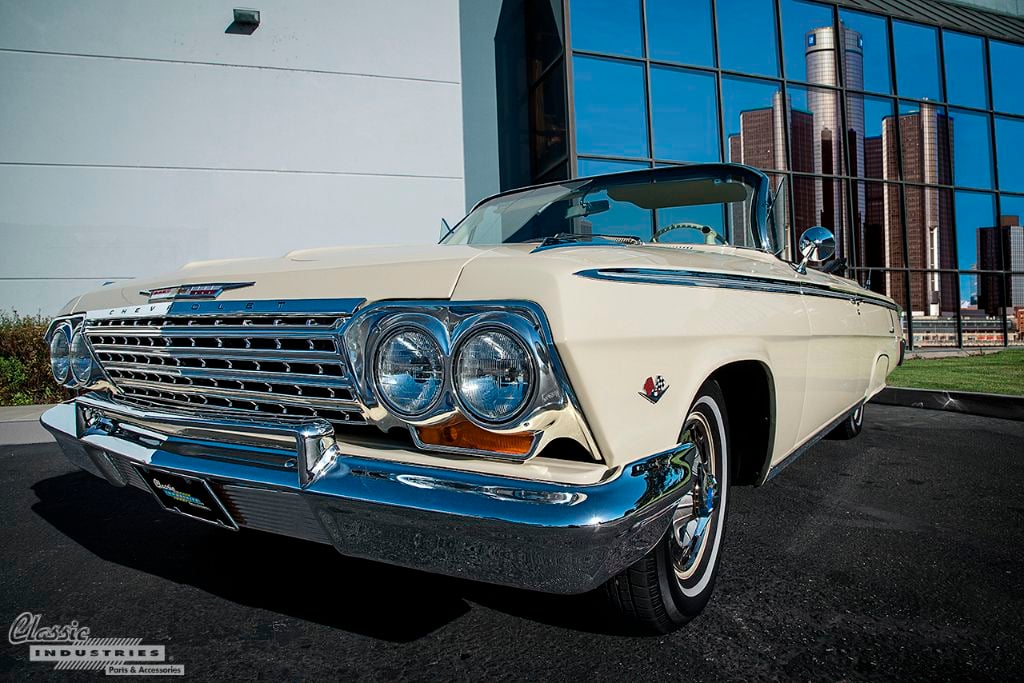 Flavio's '62 SS does have a few upgrades, but all are period-correct add-ons. First, there's the dealer-installed chrome grill guard that sits atop the front bumper. There's also a set of color-matched fender skirts, which give the rear of the car a streamlined look. Finally, there's a device on the driver's side dashboard that was decades ahead of its time: a Guide-Matic headlamp control unit.
This innovative sensor, previously called the Autronic Eye, provided automatic headlight dimming at night by detecting the lights of oncoming cars. So, much like the systems found in modern luxury cars, Guide-Matic automatically toggles the car's high-beams to avoid blinding other motorists. However, back in the early '60s, this system was especially important due to the relative scarcity of adequate street lights and reflective road signs.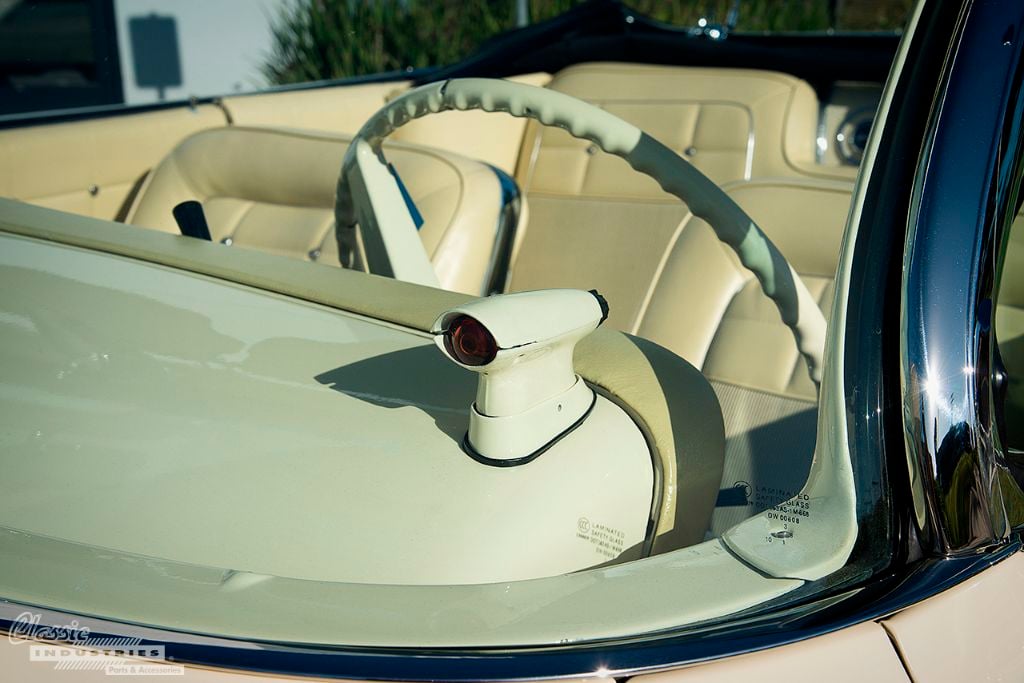 Flavio enjoys cruising in his '62 Impala SS, and we're sure he gets lots of attention in this beautifully restored ride, especially when he puts the top down. If you've got an Impala or Full Size Chevrolet project of your own, Classic Industries can help you with it, just like we have helped Flavio. Click here to get a FREE restoration parts catalog for your car.