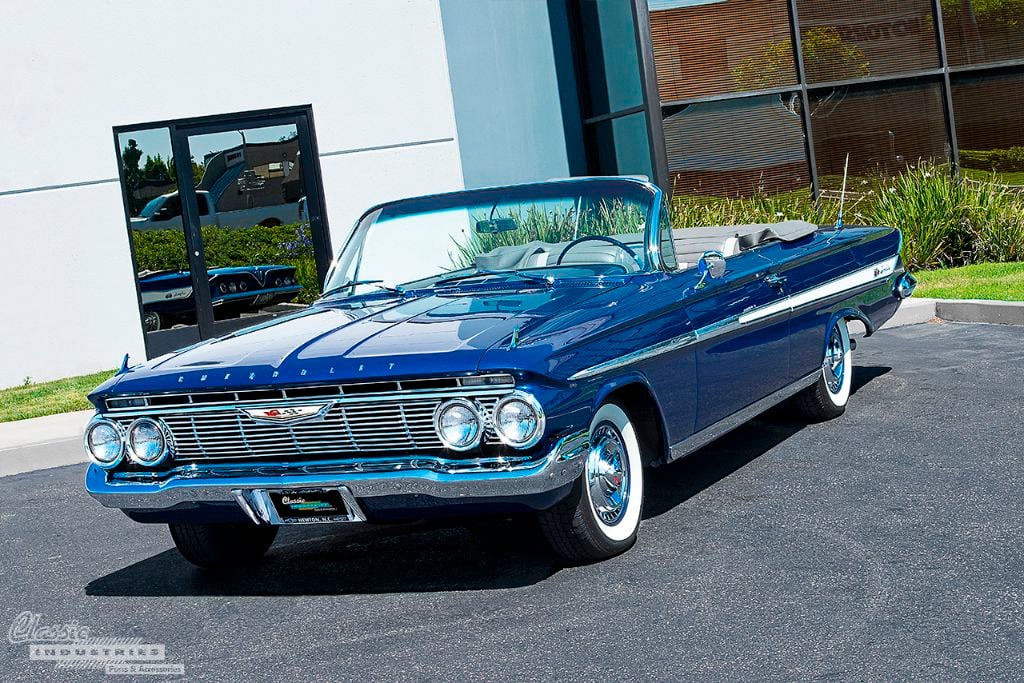 As car enthusiasts, we tend to think of our vehicles as much more than a simple mode of transportation—to us, they're rolling works of art. However, it's also important to keep in mind that these timeless automotive creations are meant to be functional, not just sit collecting dust like pretentious sculptures. Every car or truck has a purpose, a role it was designed to fulfill. As for this 1961 Impala SS convertible, its purpose is clear: this car was built to cruise.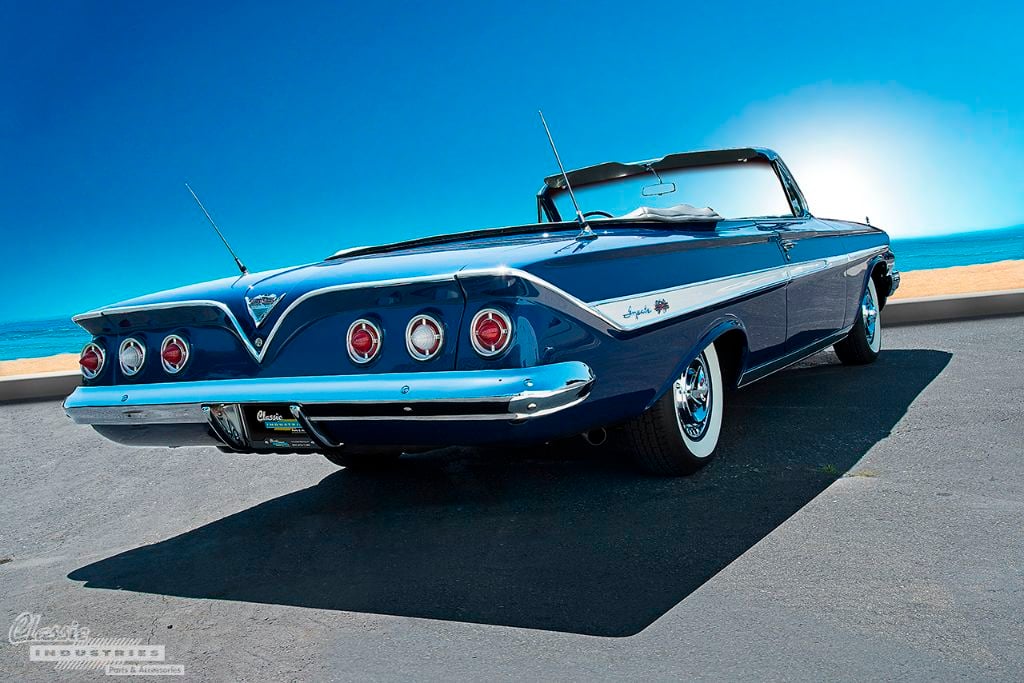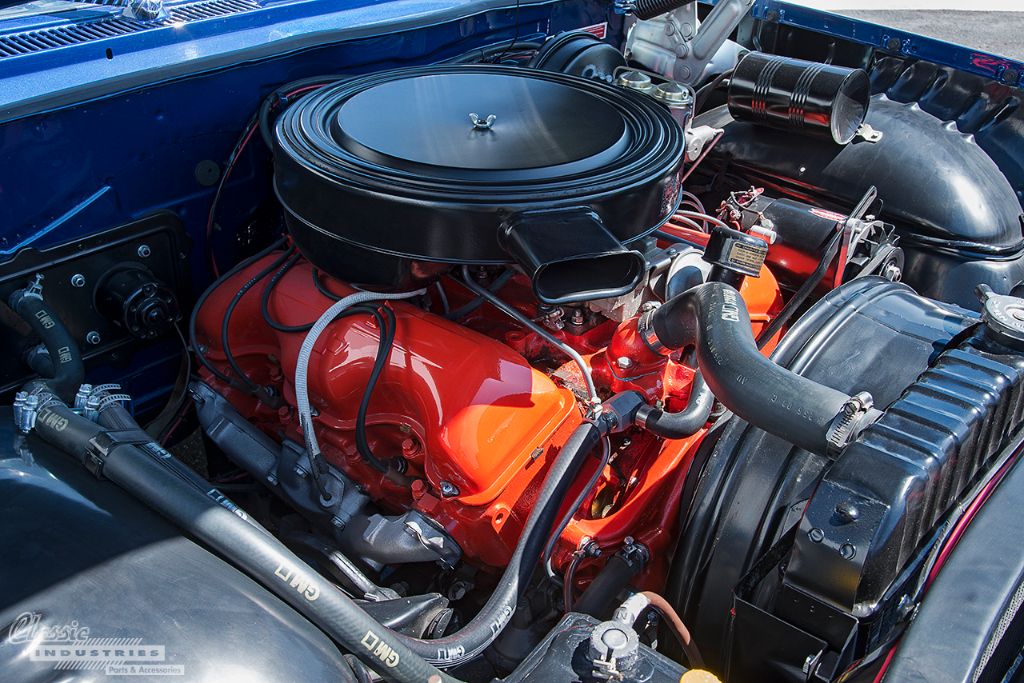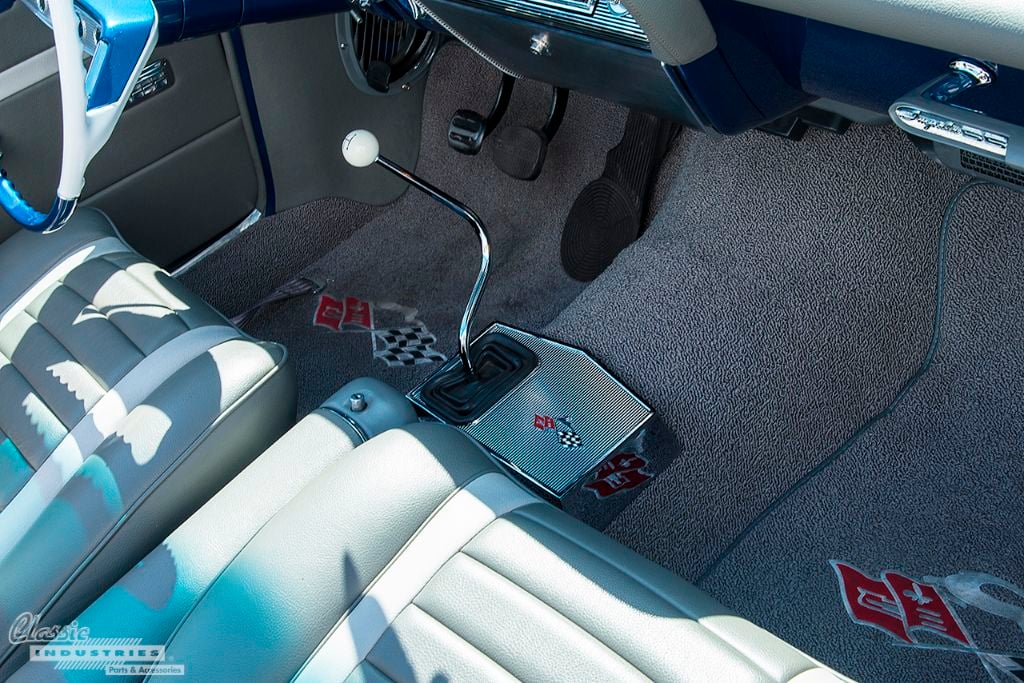 One look at this cool blue Impala, and you'll find yourself envisioning a cruise down the beachfront with the top down and a surfboard in the back seat. The car is truly spectacular in person, thanks to owner Jeff Bathurst's attention to detail during its restoration. Jeff has owned the car for well over two decades, but recently decided it was time for a refresh. So, he took apart every single nut and bolt, and restored it from the ground up.
Wide white-wall tires and glistening chrome wheels obscure the custom four-wheel disc brakes. The sleek sheet metal was sprayed in a gorgeous shade of blue—Porsche aqua blue metallic, to be exact—and sits atop a freshly painted frame. The engine compartment holds the original 348ci V8, which was painstakingly restored to near 100-percent original specs. It would have been easy to drop in a powerful big-block or modern LS engine, but Jeff wanted to keep the car true to its roots. The Impala's interior is similarly spotless, with grey leather upholstery, grey carpet, and a four-speed floor shifter.
Jeff Bathurst is no stranger to restoring classic cars, having previously built two '57 Chevy coupes, as well as a '61 Corvette. However, this ultra-clean Impala SS convertible is something even an experienced builder like Jeff can take pride in. It's a cool blue cruiser that's perfect for driving around sunny southern California—form and function all in one.
If you're looking for parts for your classic Impala, Classic Industries has thousands of parts and accessories available for these cars. Click here to get a free parts catalog for your car.