The '57 Chevy Bel Air is a timeless piece of Americana. It's one of the few vehicles that's identifiable to even those who wouldn't consider themselves automotive enthusiasts. It has been featured in countless songs, TV shows, and movies. Even if you're not a die-hard classic car fan, the '57 Chevy is simply cool.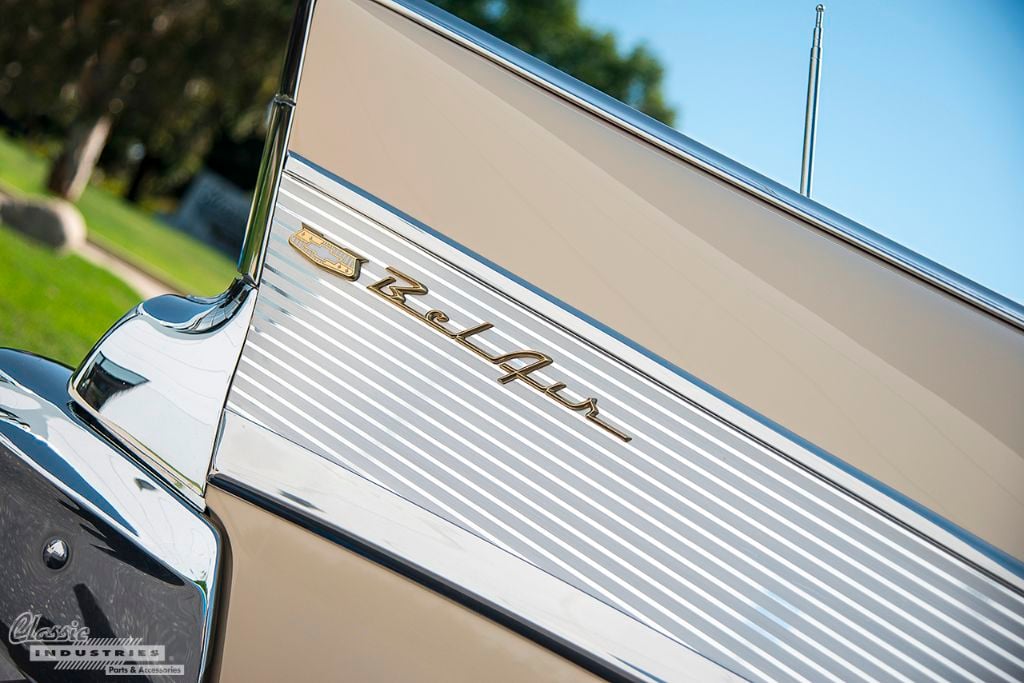 This 57 Bel Air convertible belongs to Steven Miller, of Hawthorne, California. Steven tells us he's part of the Rollerz Only car club, and picked up the Chevy as a restoration project after finding it for sale in Texas. Rather than gradually replacing bits and pieces, he dove in headfirst, and completed a full frame-off restoration of this classic convertible.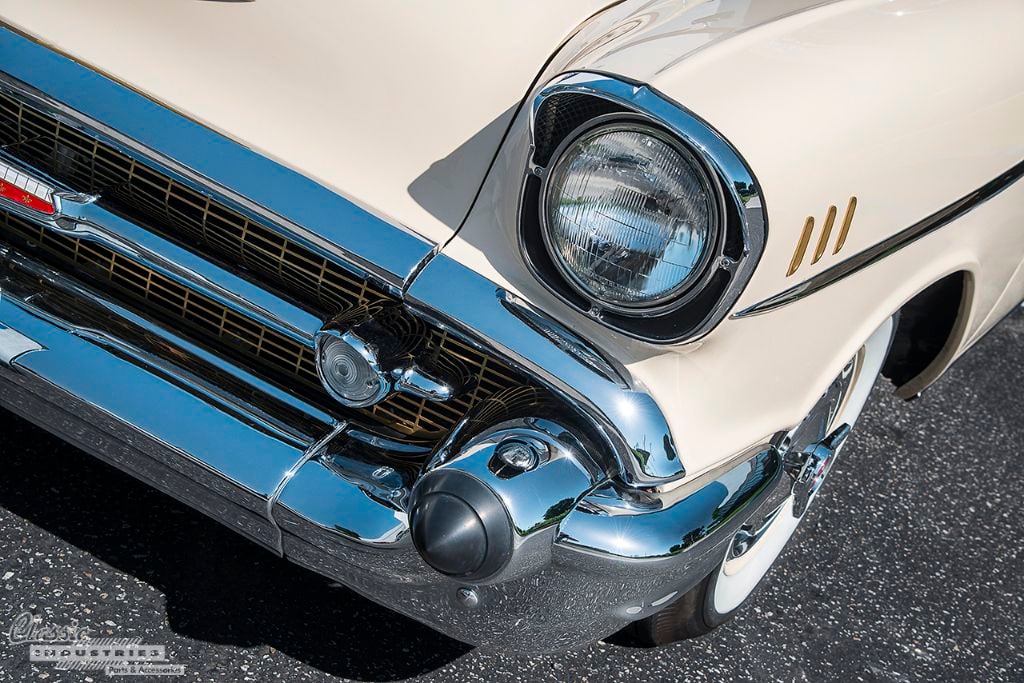 Steven's Bel Air was repainted in a smooth coat of cream-colored Adobe Beige paint, and topped off with fresh chrome trim and a new gold grill and emblems. The 283ci V8 engine was rebuilt, and then dropped into the recently-painted engine bay.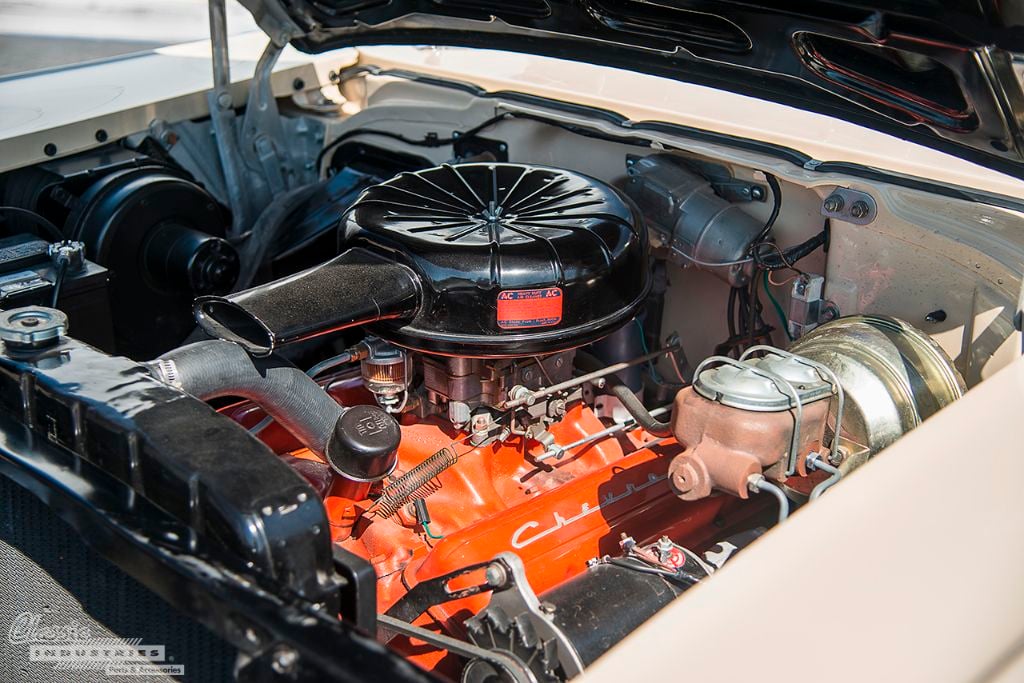 Inside the car, the dash sheetmetal was painted in contrasting Sierra Gold metallic paint. This is an interior/exterior color combination originally found on the Bel Air. Dark Copper carpet and beige/copper door panels were also installed, along with beige/copper vinyl seat upholstery.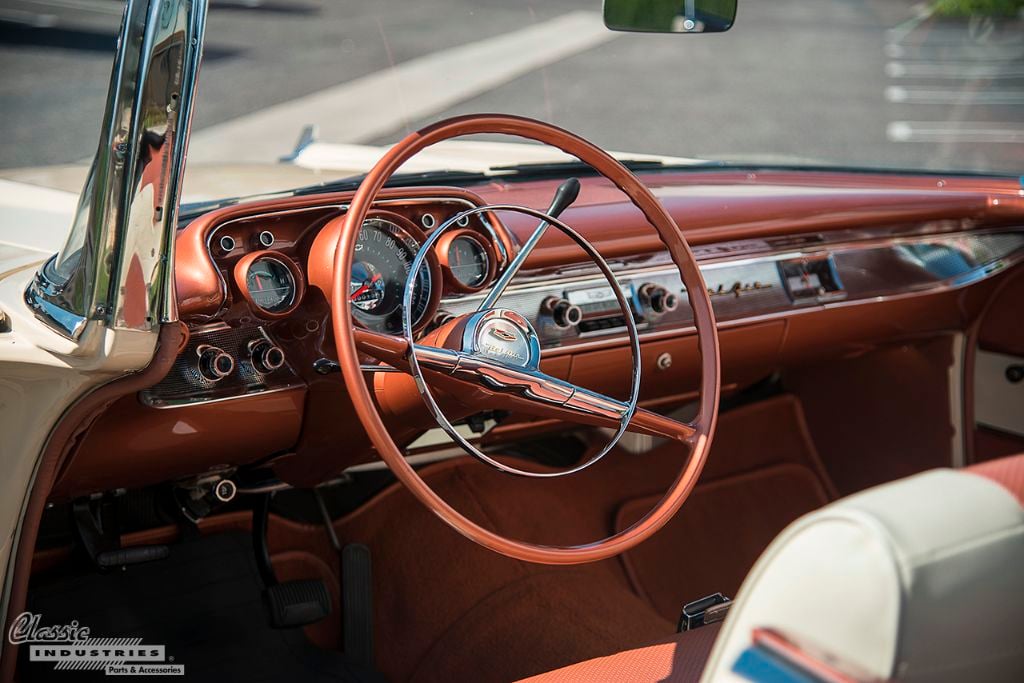 Steven put a lot of time and effort into this restoration, and the results speak for themselves. His 57 Bel Air shines when he takes it out for a cruise, or goes to weekend car shows with his car club. He called Classic Industries the "best shop for Chevy restoration parts" and says the Retail Showroom helped with his build.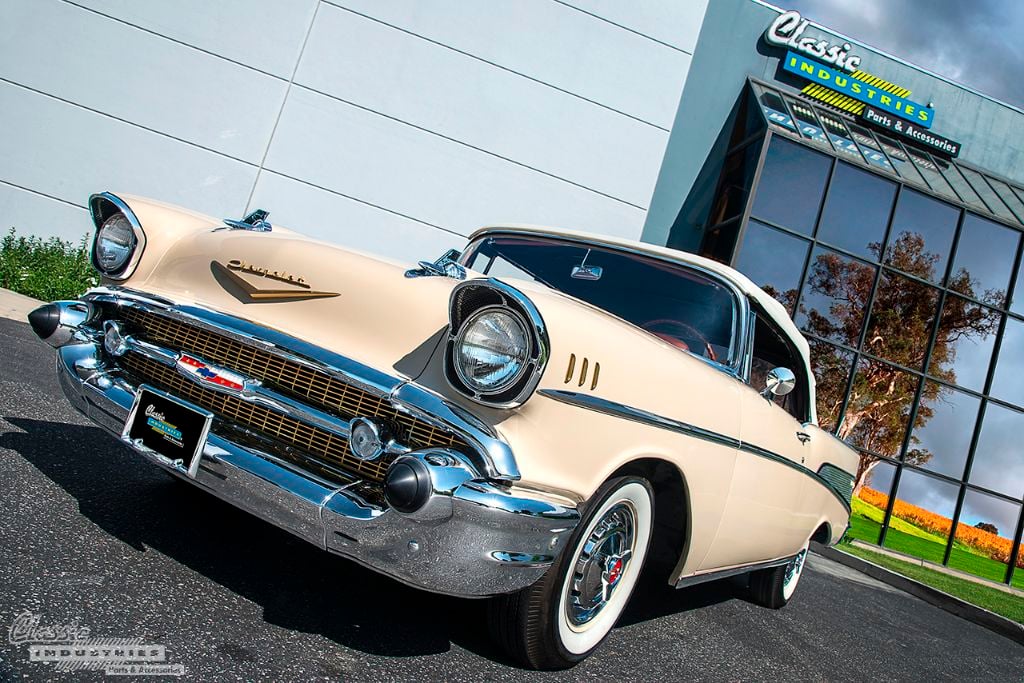 If you have a classic "Tri Five" Chevy restoration project, Classic Industries has the parts and accessories you need to complete it. Click the button below for a free 1955, '56, and '57 Chevy restoration parts catalog.