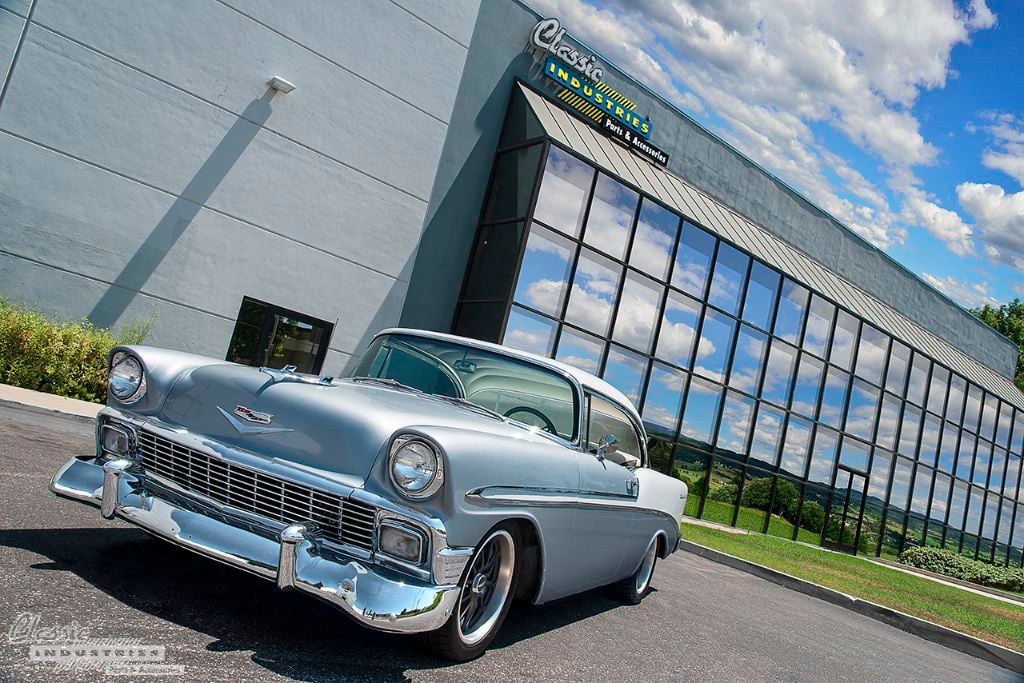 The Tri-Five Chevy Bel Air has a distinctive look that appeals to just about everyone, whether you're a classic car fanatic or someone who knows very little about these vehicles. The sleek curves, bright chrome,and finned rear yield an appearance that has stood the test of time.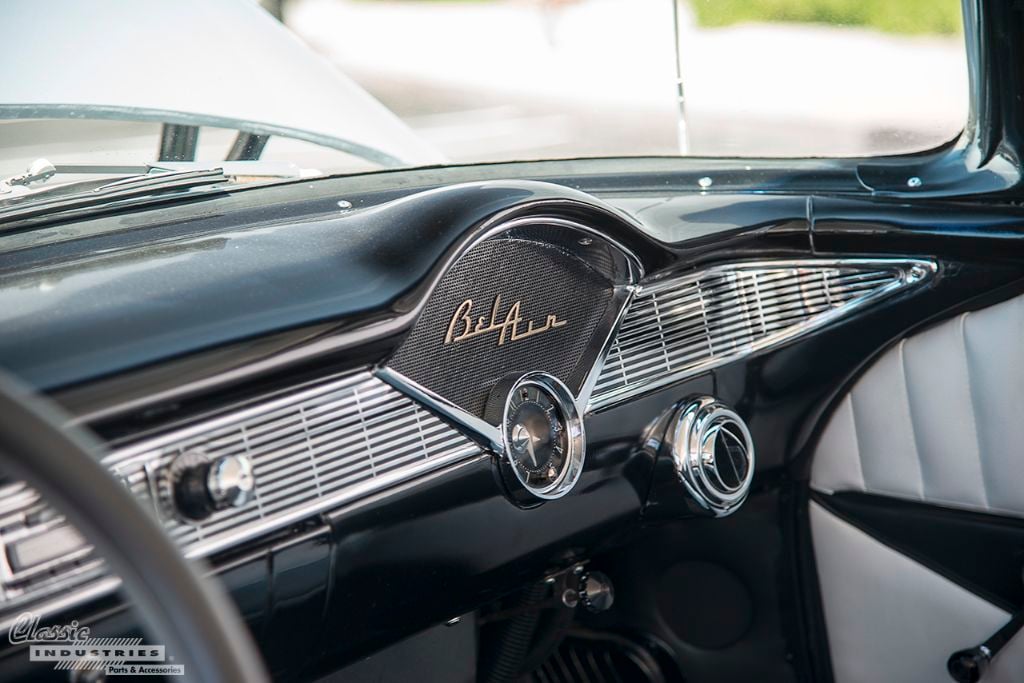 The '56 Bel Air seen here is beautiful to look at and nice to drive, and the top-of-the-line 265ci engine originally available on this model was certainly quick for its time. However, by modern standards, the 225 horsepower produced by the 265 V8 isn't exactly blistering. This is why many Tri-Five owners have restomodded their vehicles with newer, more powerful engines, upgraded suspension, and disc brakes.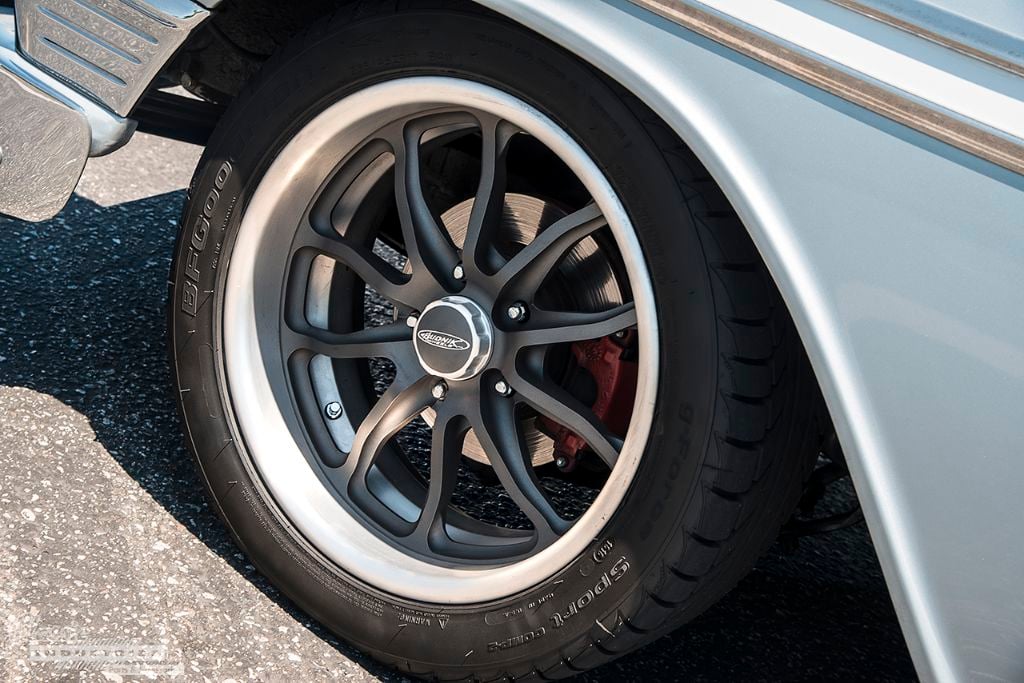 This '56 Bel Air belongs to Greg Irvine, of Chino Hills, California. Its carbureted small block has been replaced with a fuel-injected LS engine, specifically a 430hp 6.2L LS3. This motor was found in 2008-2013 Corvette and 2010-2015 manual-equipped Camaro SS models. Greg also installed a 4L70E four-speed automatic transmission. A dual exhaust system with chrome tips hints at the extra horsepower under the hood.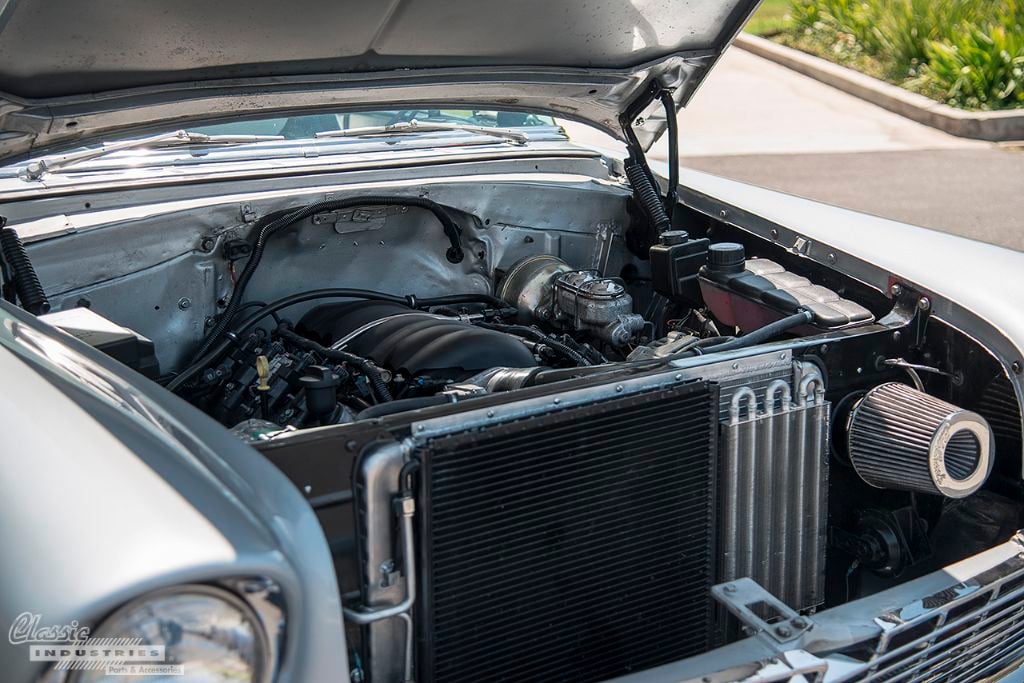 The body on this '56 looks much like it did from the factory, with restored chrome trim and a subtle silver and white two-tone paint scheme. A set of gunmetal grey Budnik billet wheels with brushed silver lips sets off the disc brakes and red calipers. The '56 has also been lowered for more precise handling and a firmer ride.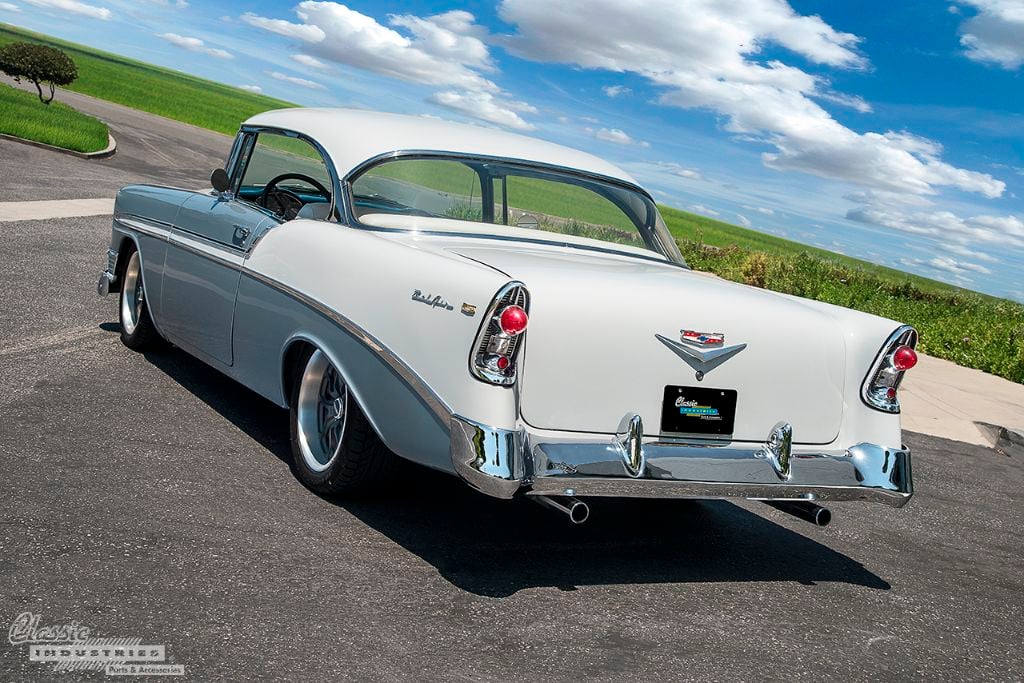 Greg calls his build a "retro rod", and some might consider it a restomod. Whatever you call it, this '56 Bel Air is simply cool. Greg has owned the car for about eight years, and has a blast driving it to shows on the weekends.
If you have a classic Tri-Five Chevy, Classic Industries is the place to go for parts and accessories. Our catalog offers enough items to build an entire car from scratch, or to simply clean up a running and driving survivor. Click the button below for a free full-color Tri-Five parts catalog.