Lately we've been noticing a trend: although the luxurious Chevy Bel Air continues to be ever-popular, the blue-collar 150 and 210 iterations of the Tri-Five are starting to get more attention. These budget-friendly models were once ignored in favor of chrome-clad 1955-57 Bel Air models, and many of them were even converted to look like Bel Airs. Now, however, we appear to have come full circle—and we're seeing more restored 150s and 210s as a result.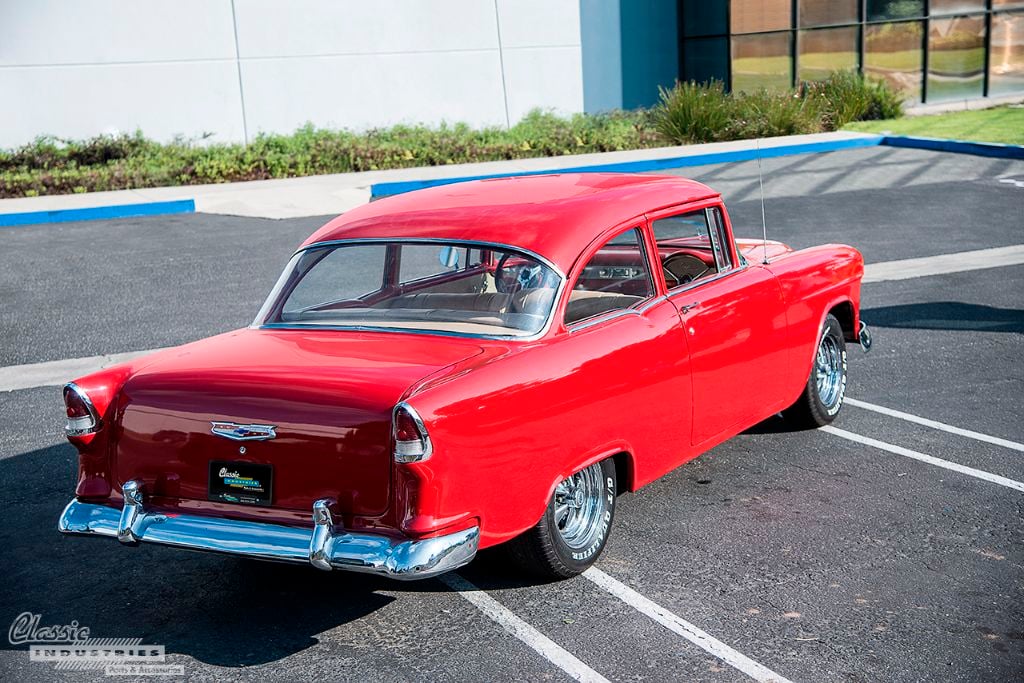 The cherry red 55 Chevy 210 seen here is a beautifully-restored example of its trim level, and also features a few custom touches. The car's owner, Gary Morin, of Midway City, California, calls it a "rescued project" and tells us that he purchased it in pieces. The previous owner may have gotten in over his head, but Gary picked up where he left off, and restored the 210 inside and out.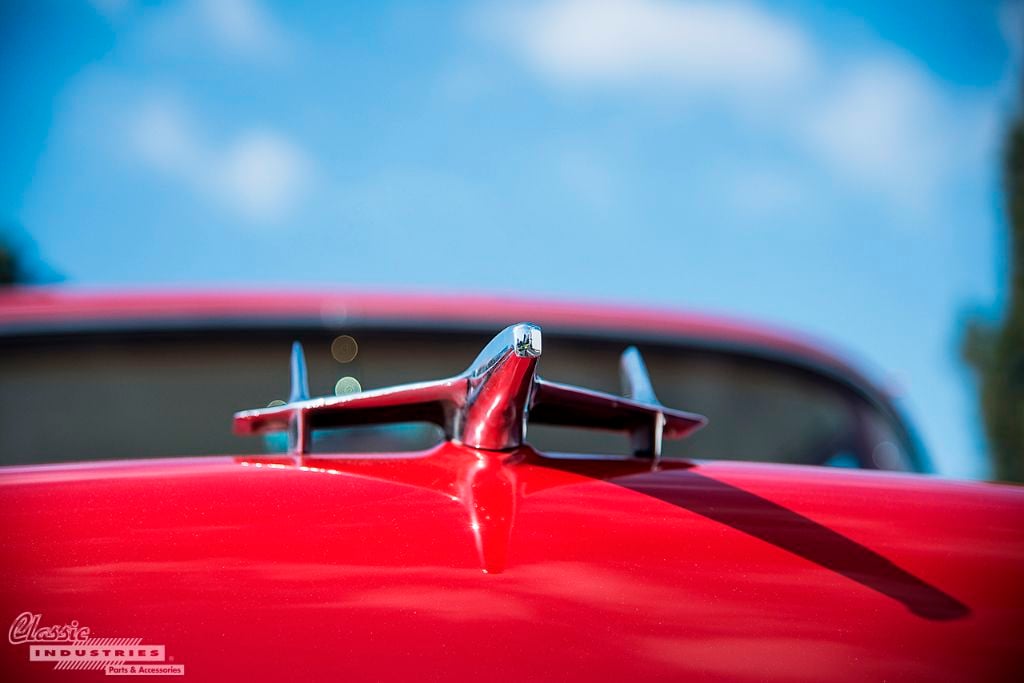 Although the majority of this Tri-Five has been returned to factory spec, Gary did take the liberty of adding a set of chrome Cragar 5-spoke wheels, an aftermarket steering wheel, and a few other small parts. Under the hood, there's a 350ci small-block V8 from a later model Chevy, instead of the 235ci inline-6 the car likely left the factory with. The 350 motor is paired with a TH-350 automatic transmission.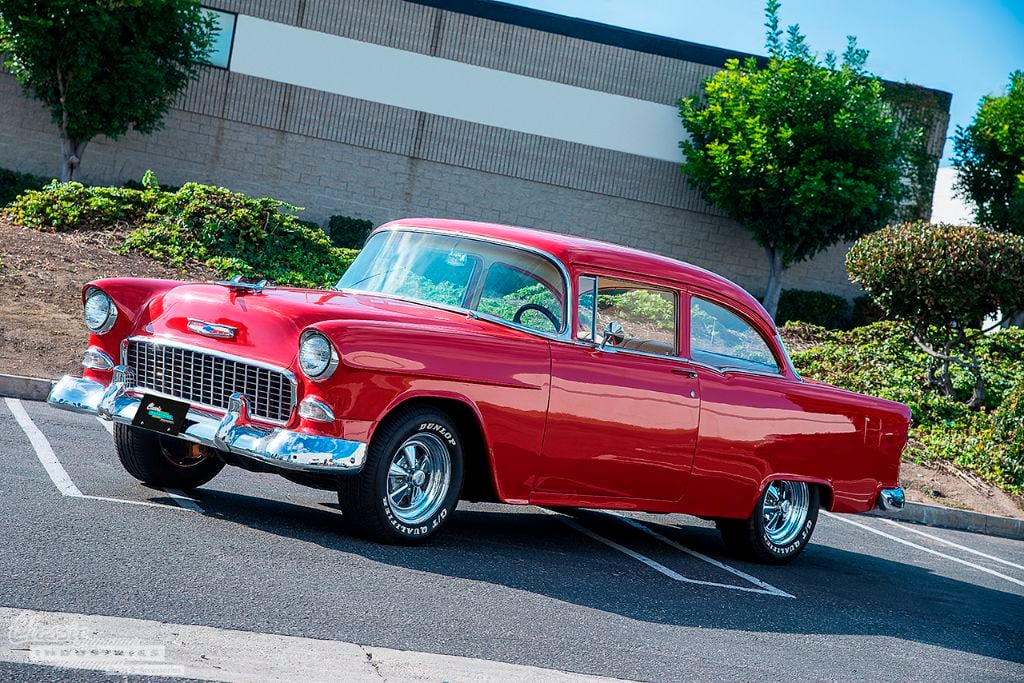 Rather than only cruising to car shows on weekends, Gary tells us he drives his '55 Chevy almost every day. It may not be a top-trim Bel Air, but it turns heads just the same, and Gary always has a blast behind the wheel. They say variety is the spice of life, and we love to see Tri-Fives of every sort getting the attention they deserve.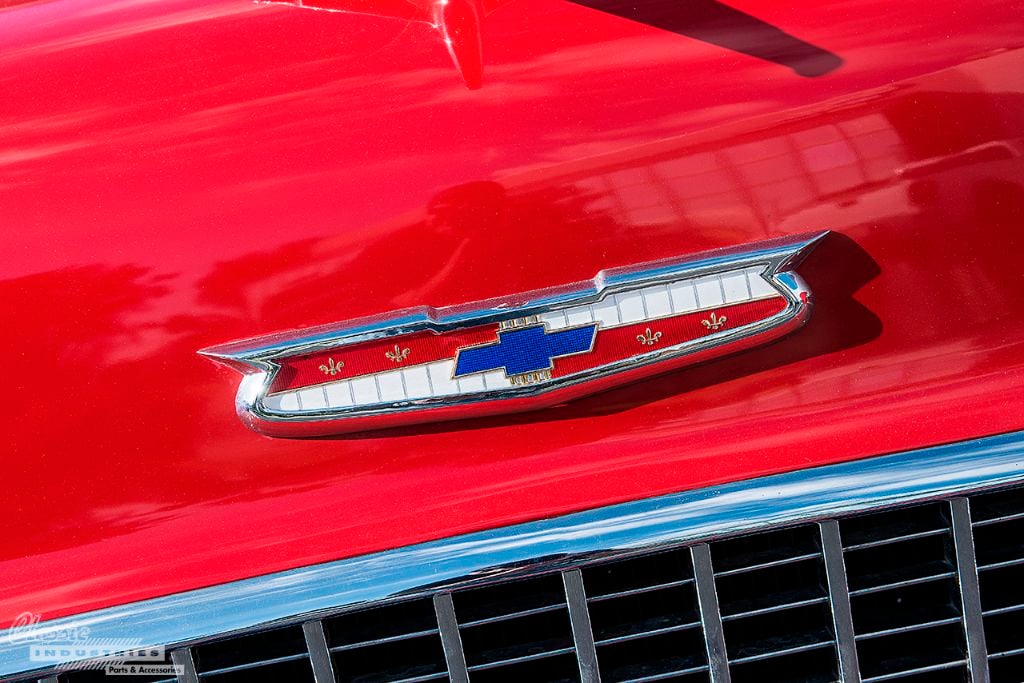 If you've got a Tri-Five Chevy 150, 210, Bel Air, or even a Nomad, Classic Industries has the restoration parts you need—almost enough to build a new car from scratch, in some cases! Click the button below for a free full-color parts catalog for your Chevy.