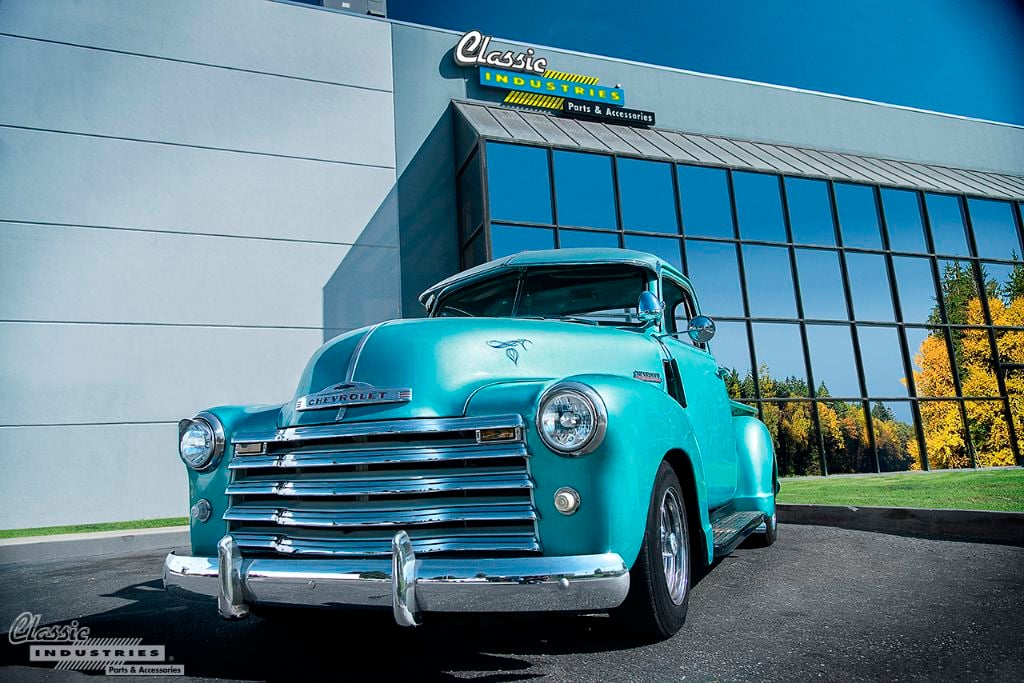 The collector appeal of classic trucks is growing, and it's easy to see why. After all, these utilitarian vehicles were never seen as anything particularly special or collectible back in the 1940s and '50s, much like today's base-model work trucks are viewed now. However, times change, and these once under-appreciated old pickup trucks are now being restored, modified, and cared for more with each passing year.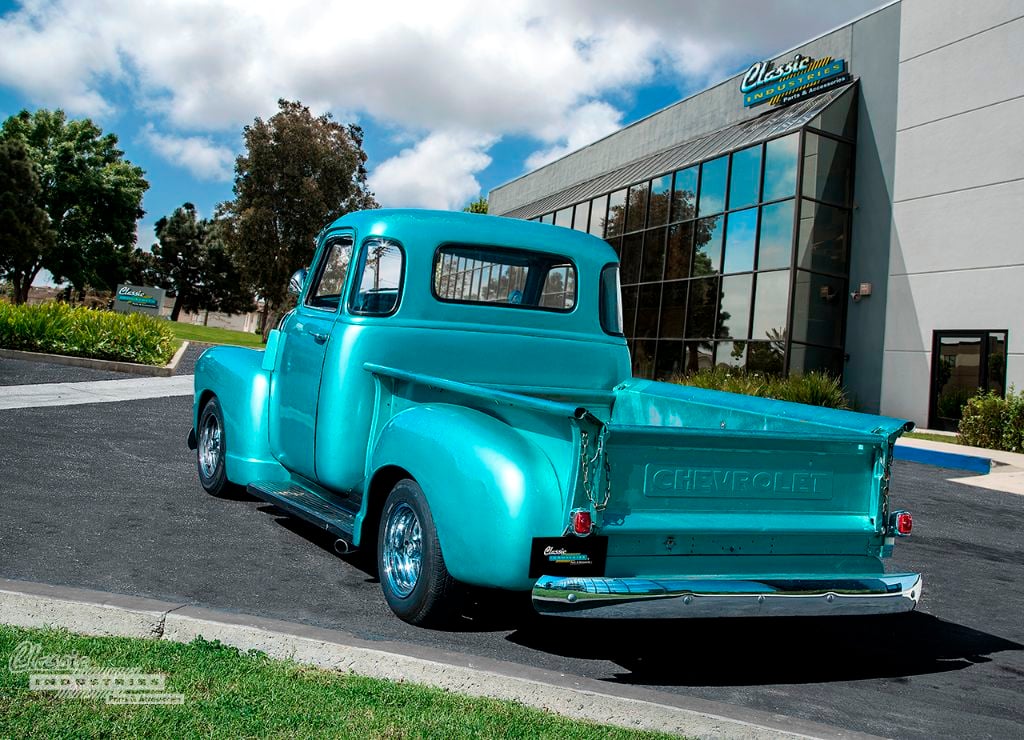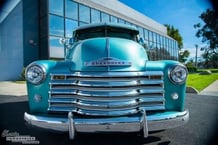 The vibrant blue-green 1949 Chevy truck seen here belongs to Pedro Abina, of Carson, California. Pedro grew up on a farm, surrounded by countless old pickups, and grew to love the timeless style of the Chevy 5-window. Years later, when a friend decided it was time to sell this unrestored '49, Pedro took the opportunity to finally own one. Since buying the truck, Pedro has done some restoration work to, and also added a few modifications.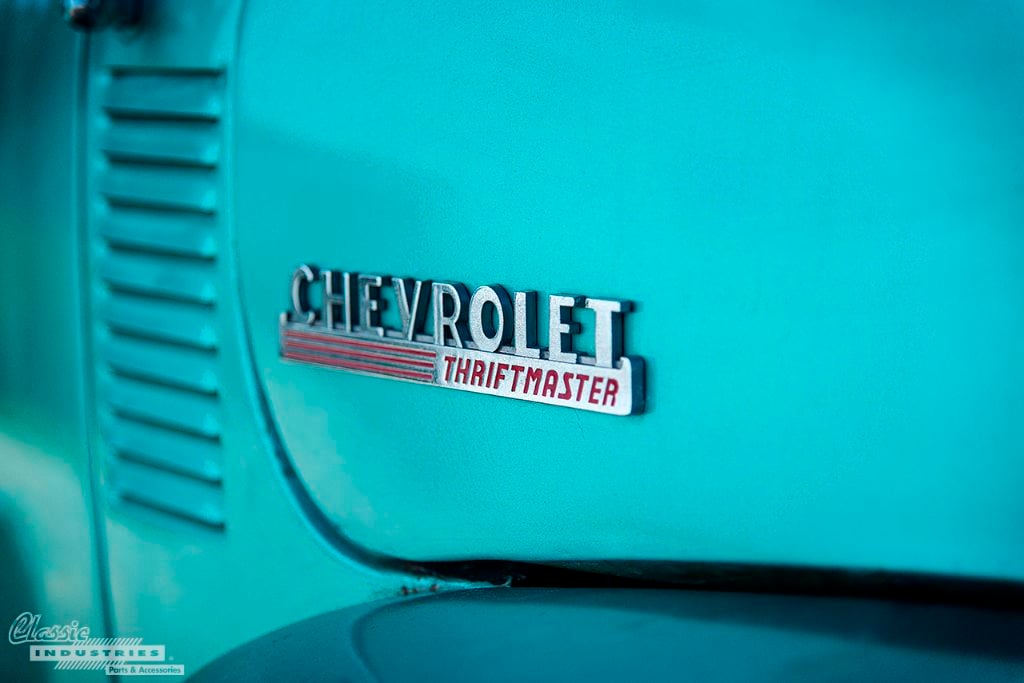 The Chevy features a stripped and painted frame, a Nova front clip swap, rebuilt suspension, power steering and disc brakes. Under the hood, there's a 350ci V8 and TH-350 automatic transmission, instead of the inline-6 and manual the truck originally came with. The body has been painted in a sleek blue-green metallic color, although Pedro tells us he plans to repaint the truck soon (in the same color) to smooth out some dents and improve the gloss. Many of the interior and exterior components are from Classic Industries, including the grill, bumpers, lights, gas tank, and more.
We were surprised to hear this in-depth project is Pedro's very first classic vehicle, but he tells us after how much he enjoyed the restoration process, he's now "addicted to classic cars". In fact, he plans to purchase a late-'60s project car soon to restore with his son. That's cool to hear, since we love seeing ordinary guys like Pedro getting hooked on classic cars, and bringing up the next generation to appreciate them as well.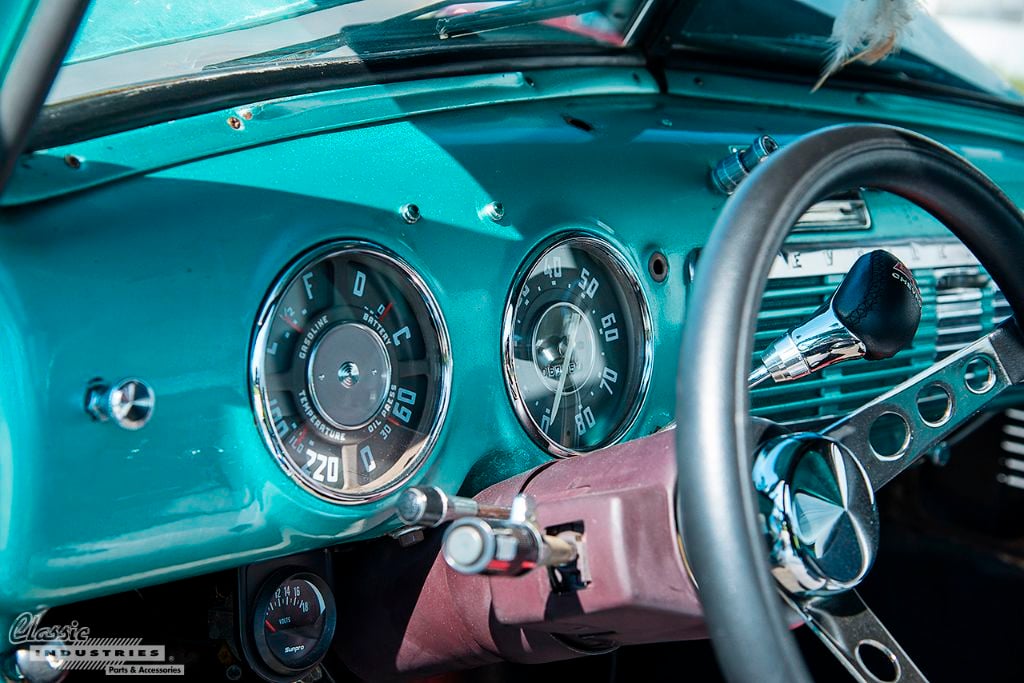 If you've got a classic Chevrolet or GMC truck in need of restoration, be sure to get a free copy of the Classic Industries restoration parts catalog. It covers 1947-2008 pickup and SUV models, and has hundreds of full-color pages to browse through. Simply click the button below to request your free catalog today.