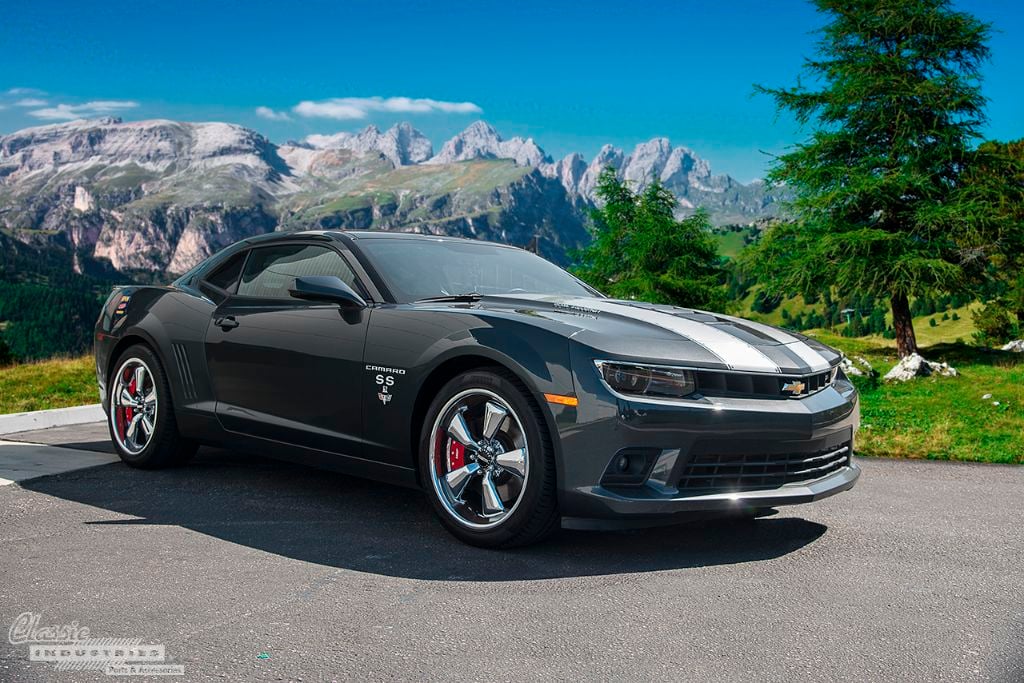 A classic car doesn't necessarily have to be a certain age to qualify as "classic". A modern vehicle can be a classic in its own right, as long as it develops a die-hard following that will last for generations to come. That's why at Classic Industries, we believe in supporting every generation of the Chevy Camaro. From 1967 to 2017 and beyond, the Camaro has always been an icon of American performance.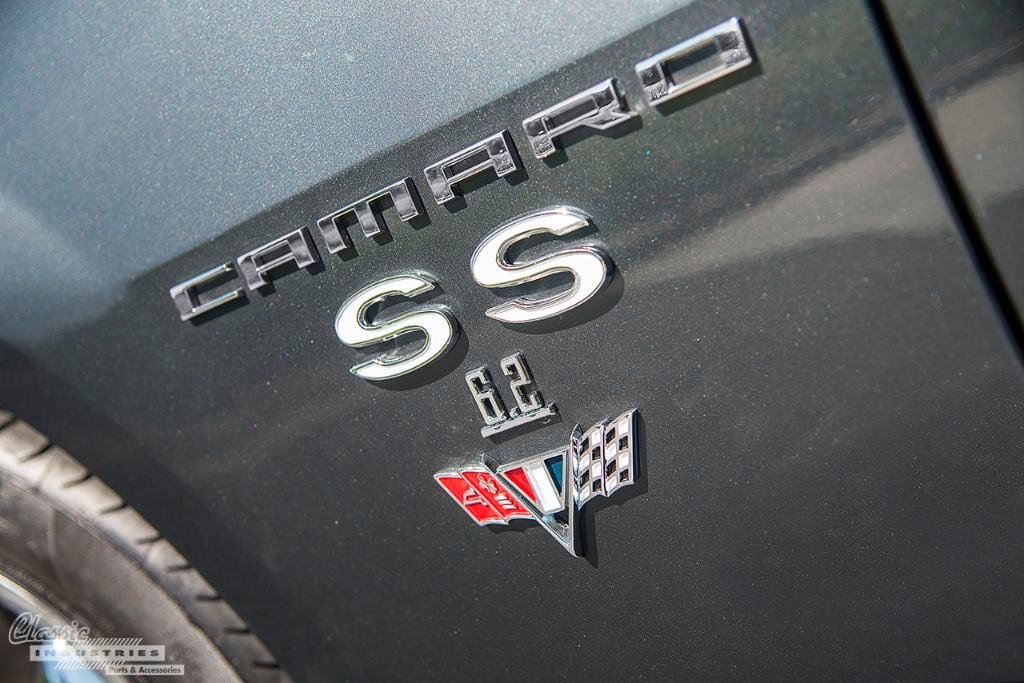 With a 6.2 LS3 V8 engine and six-speed manual transmission, this 2014 Camaro SS is a modern take on the American muscle tradition. This car belongs to Bob Castro, of Huntington Beach, California. Bob moved to California from Hawaii, and purchased this Camaro as his daily-driver vehicle shortly afterward.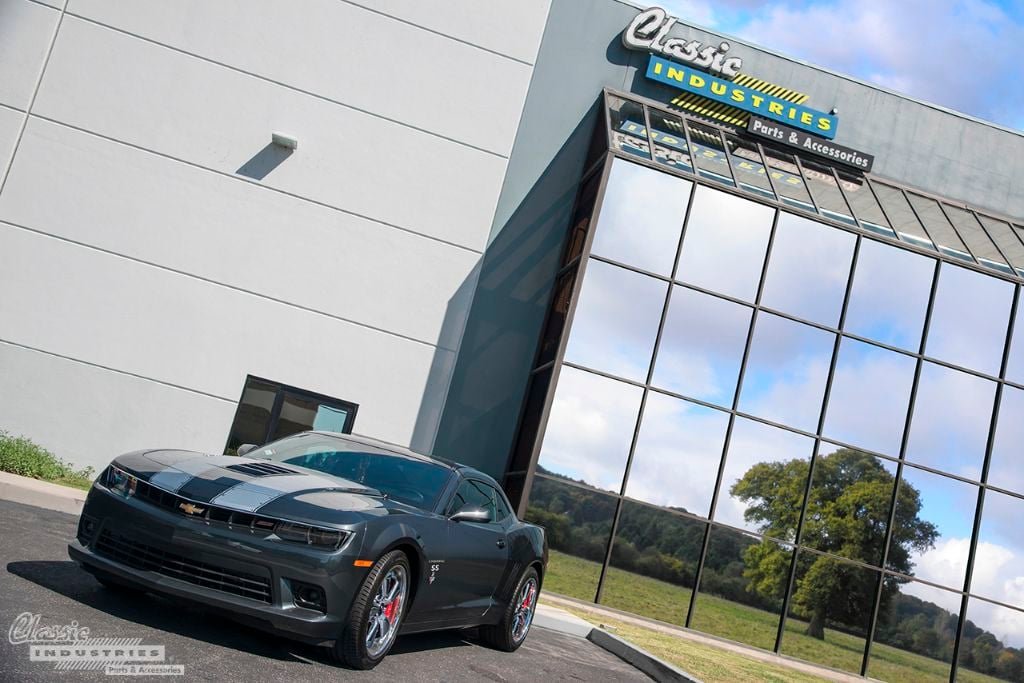 Bob's 2014 Camaro SS has been customized with several performance and cosmetic upgrades. Most noticeable are the silver metallic stripes over its charcoal paint. These stripes are flanked by pinstriping and small airbrushed rivets which are reminiscent of a fighter plane. The car has also been fitted with chrome 20x9 and 20x10-inch Cragar Modern Muscle Series 617 wheels and red MGP brake caliper covers.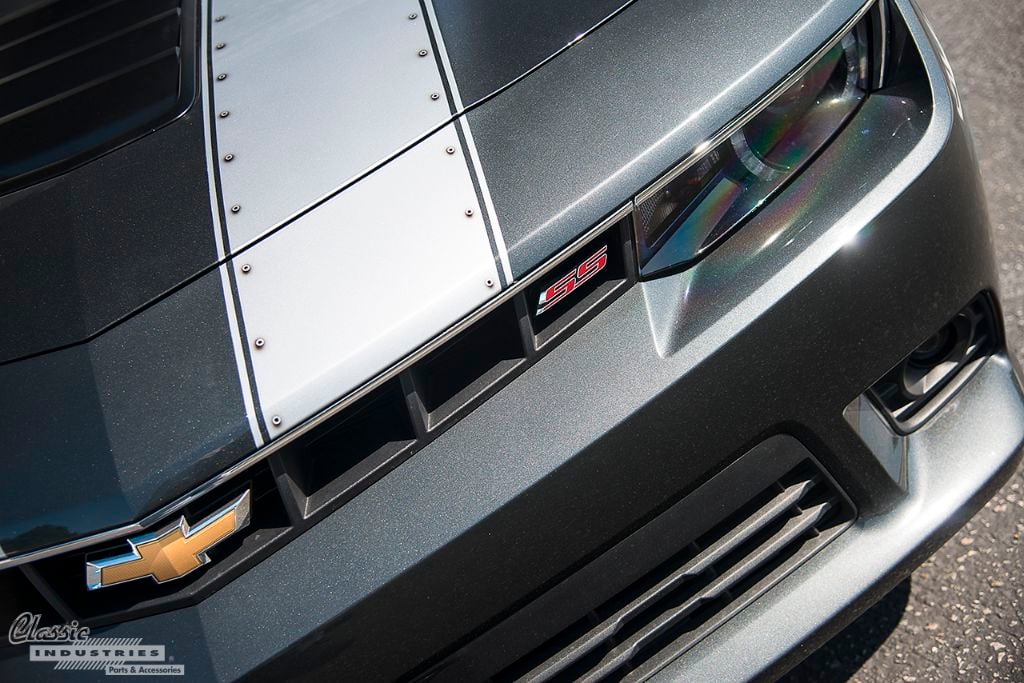 The 2014 Camaro has also been upgraded with a few performance parts. A K&N intake and JET mass air flow (MAF) sensor help the LS3 breathe easier, and a Chevrolet Performance exhaust gives it a distinctive rumble. Bob tells us he's thinking about adding a supercharger to the car in the future — that would really make this V8 roar.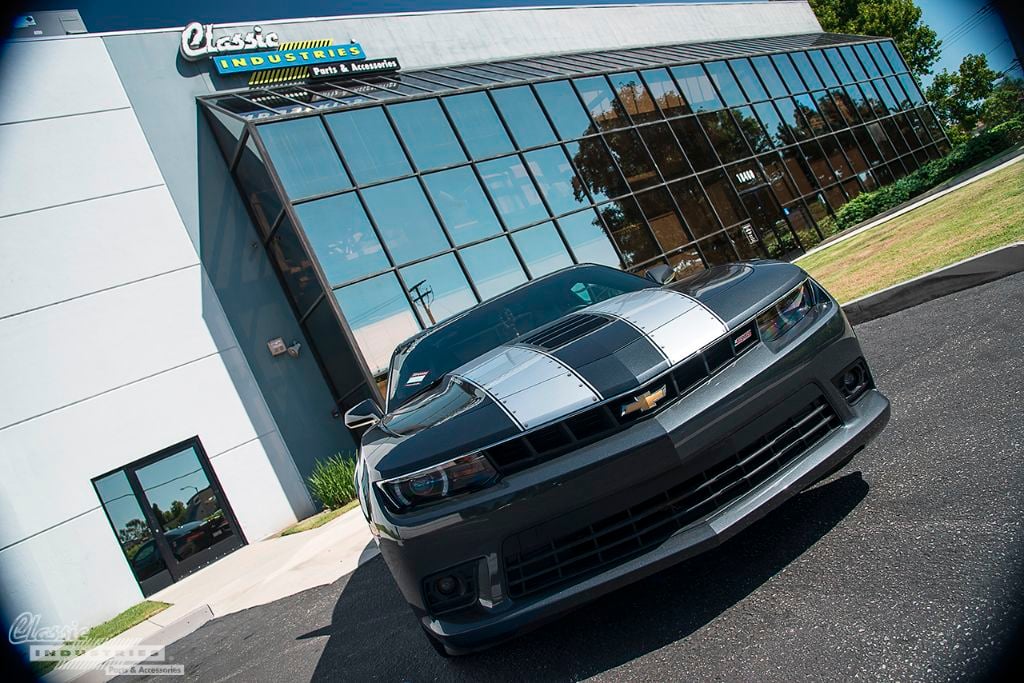 Bob's 2014 Camaro SS is a very cool daily driver, and we're looking forward to seeing how it develops as he installs more upgrades. Like most projects, this one will never be truly finished, but Bob will keep on driving it and enjoying the LS power as he rows through the gears.
If you have a shiny new Camaro fresh off the showroom floor, a neglected 1967 Camaro project car, or anything in between, Classic Industries has all the parts you need to restore it and make it your own. Click the banner below for a free 2010-up Camaro catalog, or click here to view our entire restoration catalog lineup.