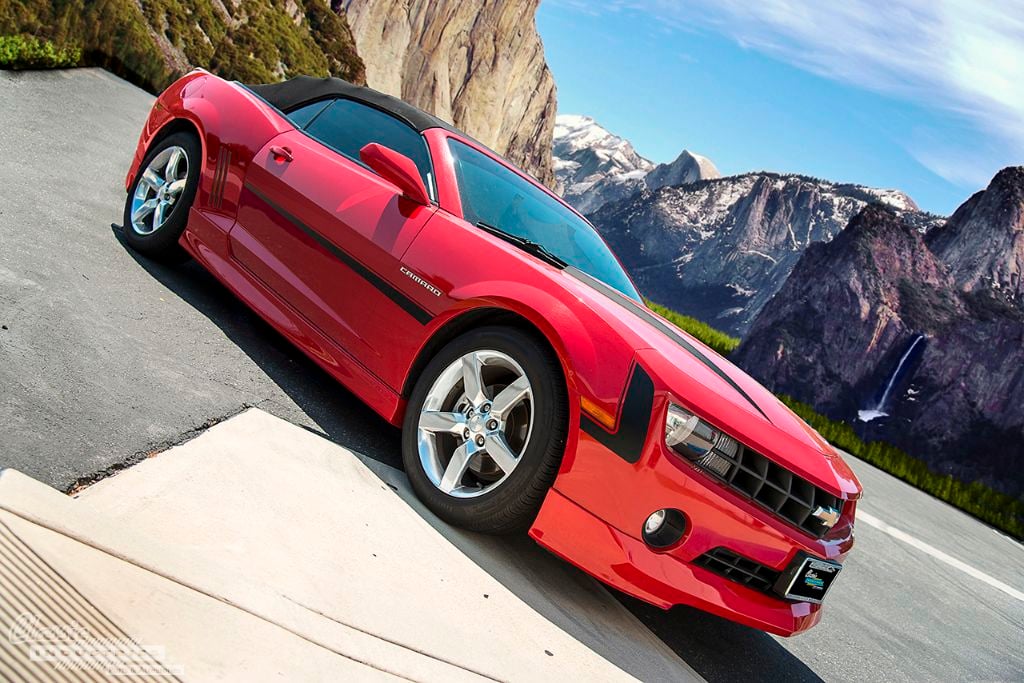 Whether it's a 1967 or a 2016, we love Camaro models of every model year and generation. So, when we saw this tastefully modified 2011 Camaro convertible pull into our Showroom parking lot, we wanted to get a closer look. It turns out that the owners of this car—Claude and Gayle Lynn, of Rapid City, South Dakota—have driven it over 1,300 miles to end up here in southern California.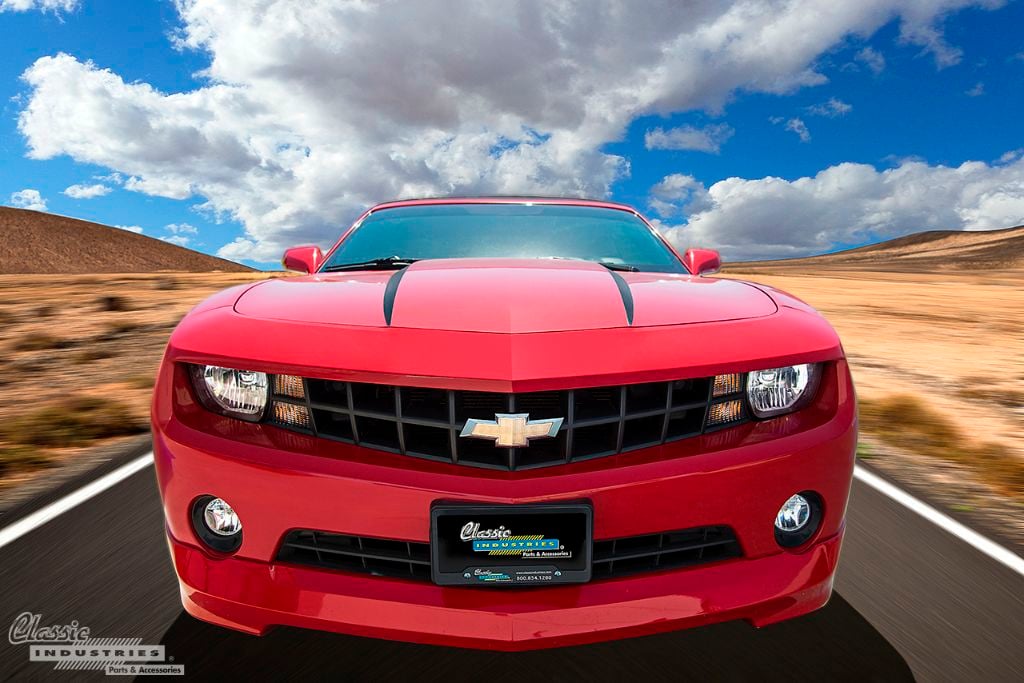 Claude and Gayle tell us they've had a blast cruising halfway across the USA , and that the V6 and automatic transmission in their Camaro has returned over 25mpg during the journey. That's with the top down, of course.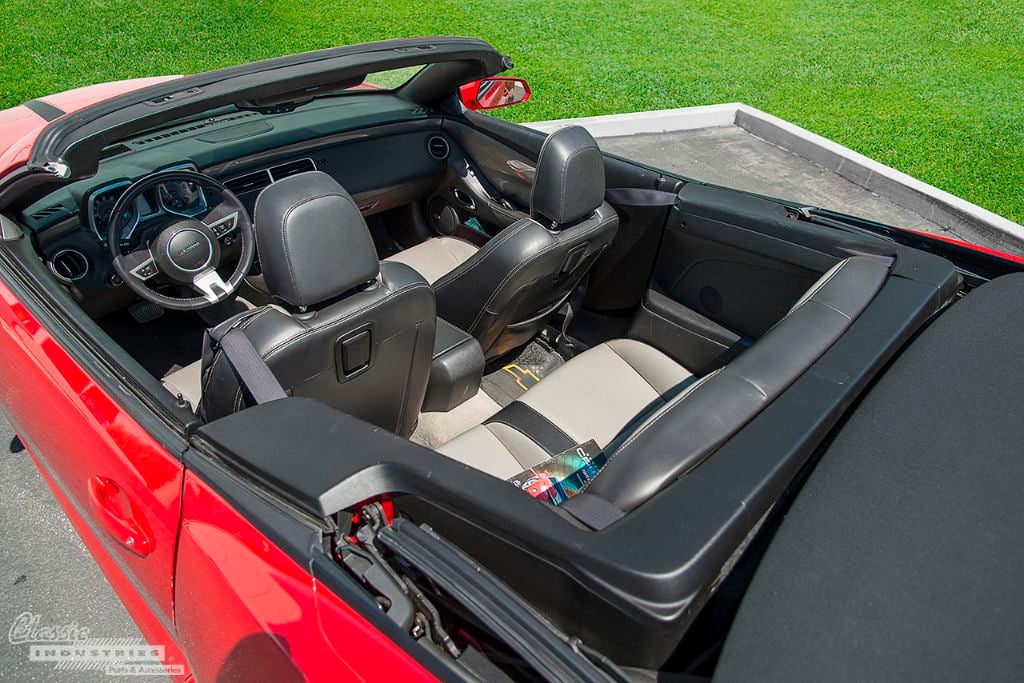 As much as the Lynns liked the Camaro in stock form, they decided to make it unique via the addition of a few cosmetic pieces and performance parts. The Victory Red exterior wears a sleek 3Dcarbon body kit, as well as matte black Havoc side stripes and hood spear graphics. The car also has a BBK cold air intake and SLP Loud Mouth dual exhaust.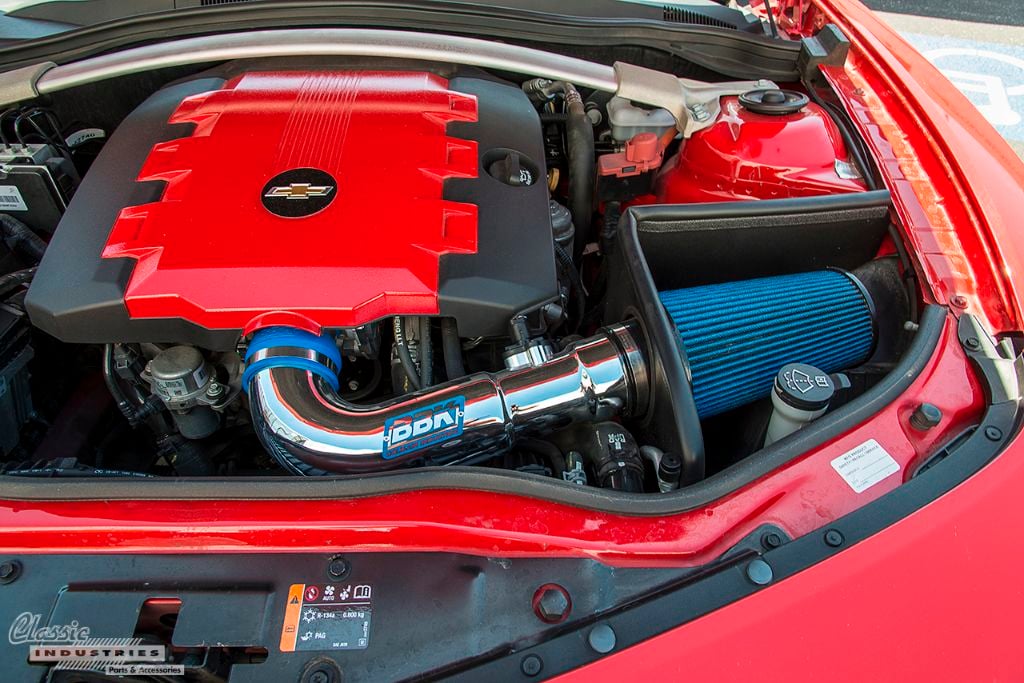 Claude and Gayle tell us they've purchased all the parts for their Camaro through Classic Industries. They also have lots more upgrades planned for the car, including halo headlamps and a chrome engine bay dress-up kit. As the car progresses, they'll continue to take it to car shows and cruise nights, enjoying the summer weather with the top down. At the end of our photoshoot, we wished the Lynns a safe journey back to South Dakota, and sent them on their way with a new 5th-Gen Camaro parts catalog.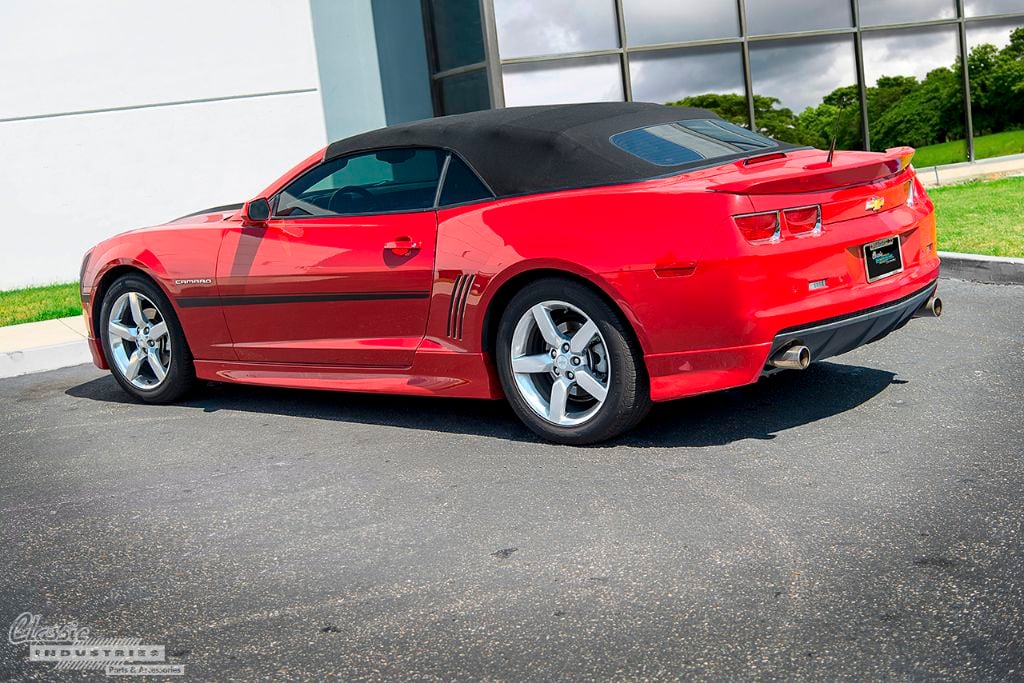 If you've got a 2010-and-up Camaro that's in need of some performance parts or styling upgrades, click the button below for a free full-color parts catalog for your car.