Unsurprisingly, many members of our staff here at Classic Industries are serious car enthusiasts. By day, we help customers with their project vehicles, and by night, we go home to work on our own. So, when a customer rolls up to our showroom in a nice car, we always try to go check it out. You'll often find our employees peering out the windows to see what just rolled into The Parking Lot.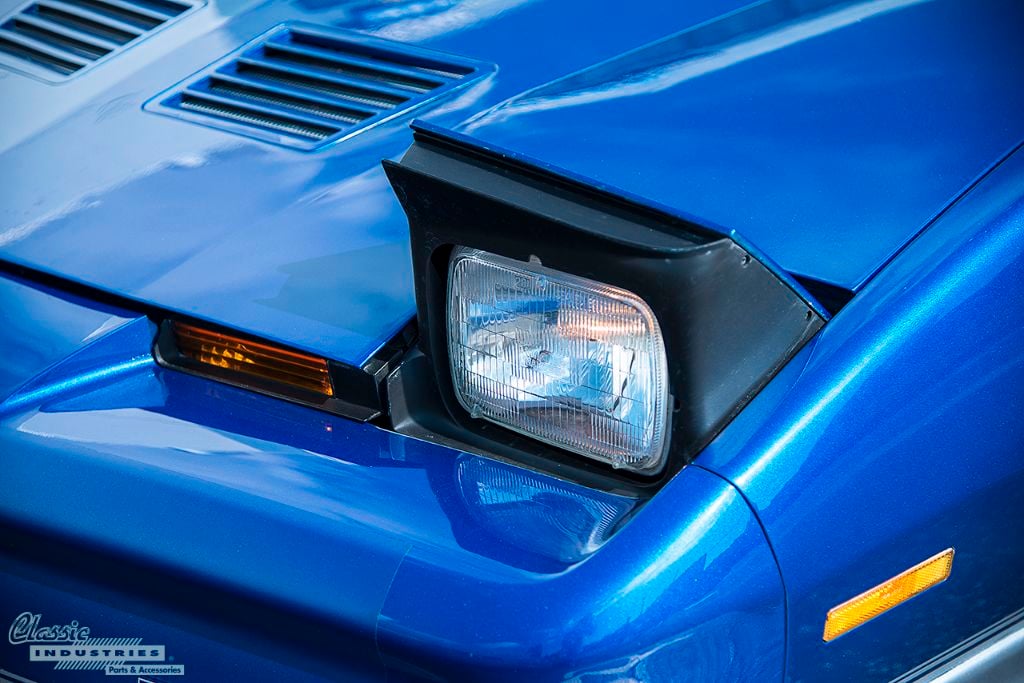 This gorgeous blue Trans Am definitely turned some heads when it pulled up, so we went out to chat with the owner. Alex Perez, of Garden Grove, California, recently purchased this 1987 Trans Am. The car still has the original 305ci V8 and automatic transmission with 83,000 original miles, although both have been rebuilt for reliability and restored performance.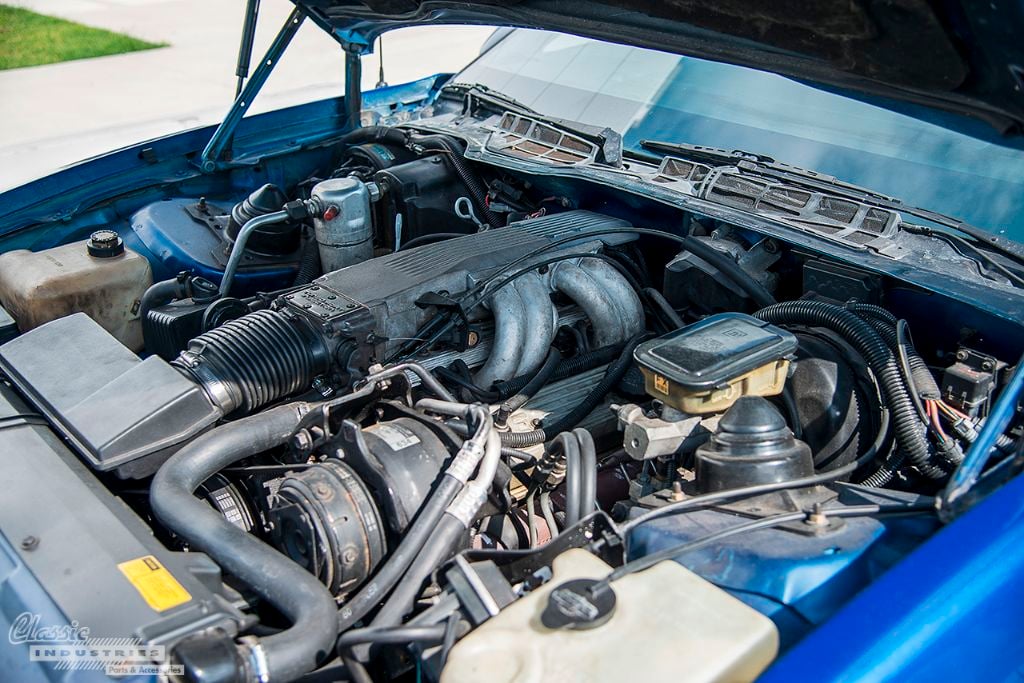 Alex tells us he's the third owner of this car, after buying it from an employee of a local body shop. This explains the excellent exterior condition of the car—it has been professionally repainted in the original two-tone metallic blue and silver color combination. The car also has a dual-exit Flowmaster exhaust system, which improves performance and adds a little V8 growl.
One aspect of the car that still needs to be addressed is the interior, as many parts are worn and need to be replaced. That's what brought Alex here to Classic Industries—he was picking up a free parts catalog to browse through.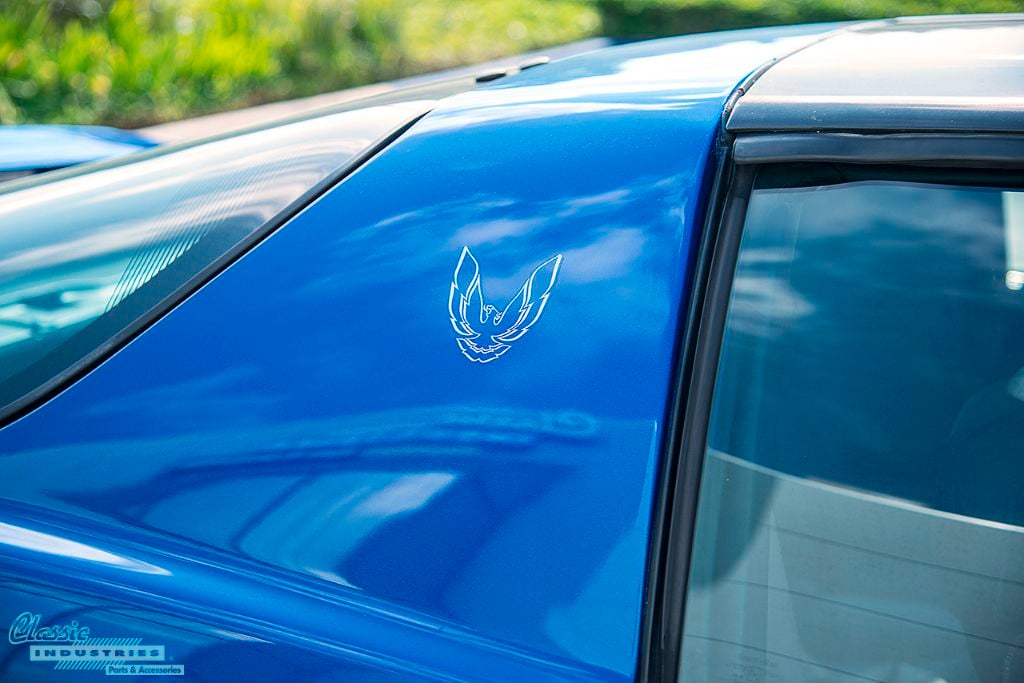 Alex tells us he's excited to start working on his first restoration project, and he may even end up buying a third-gen Camaro IROC-Z to park next to his T/A. If you love third-gen F-body cars as much as Alex, check out our free full-color parts catalog by clicking the button below, and see all the parts we offer for these affordable classics: