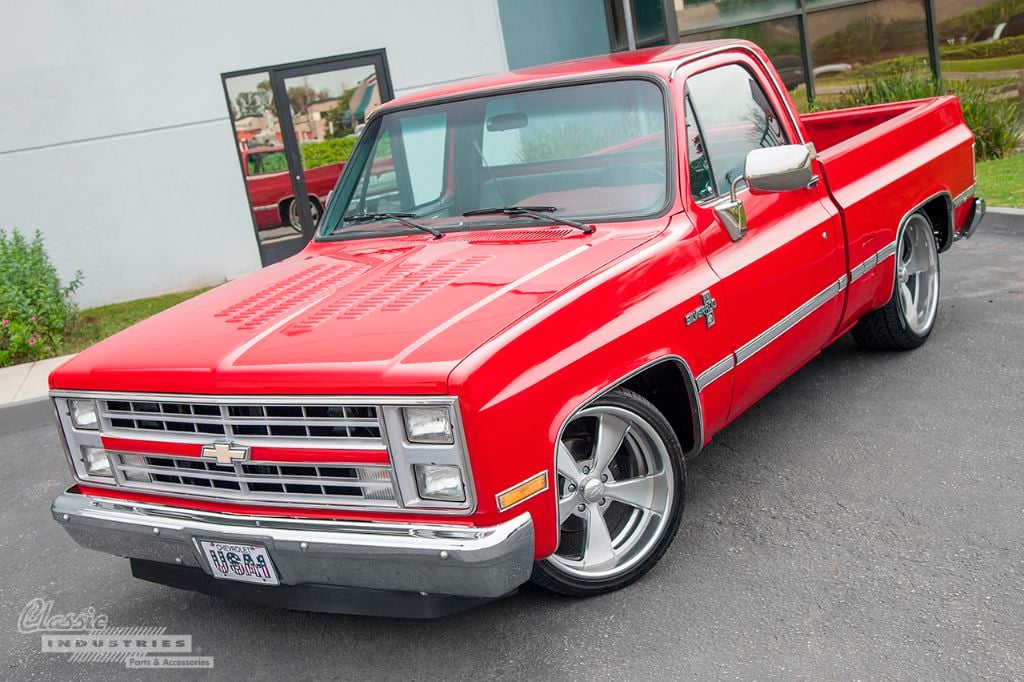 At face value, the term "parts hauler" sounds like a negative description for a vehicle. When you hear about a shop's parts hauler truck, you'd likely imagine a beat-up, dented old workhorse—a vehicle made for running errands, nothing more. If you're anything like us, you certainly wouldn't imagine something as clean and tastefully modified as this 1987 Chevy Silverado could be an ordinary parts hauler. Then again, once you hear the identity of the shop that built it, you'll understand why it looks as good as it does.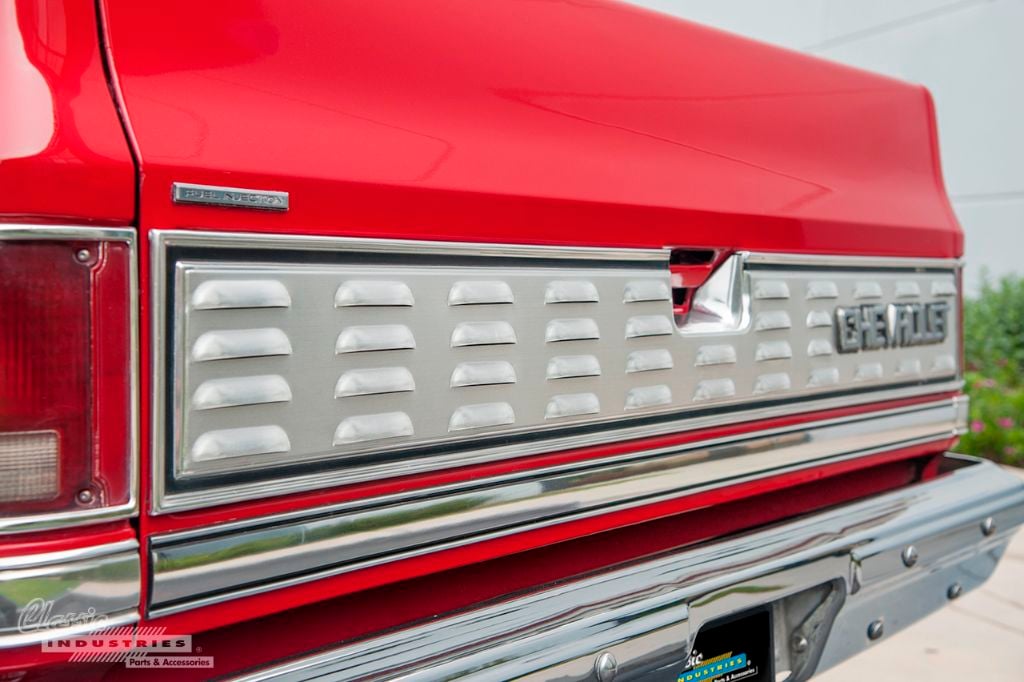 This little red pickup belongs to American Hot Rods, of Anaheim, California. Even if that name doesn't ring a bell, you'd probably recognize the shop's owner, Duane Mayer, from his TV career. Duane was Boyd Coddington's shop manager on the Discovery Channel reality TV series, "American Hot Rod" from 2004 to 2008. After the show ended, Duane opened American Hot Rods on his own, applying his considerable automotive restoration and customization know-how to new projects. Duane and his team eventually needed a truck for parts runs, but true to the hot rodding spirit, they couldn't just leave it stock.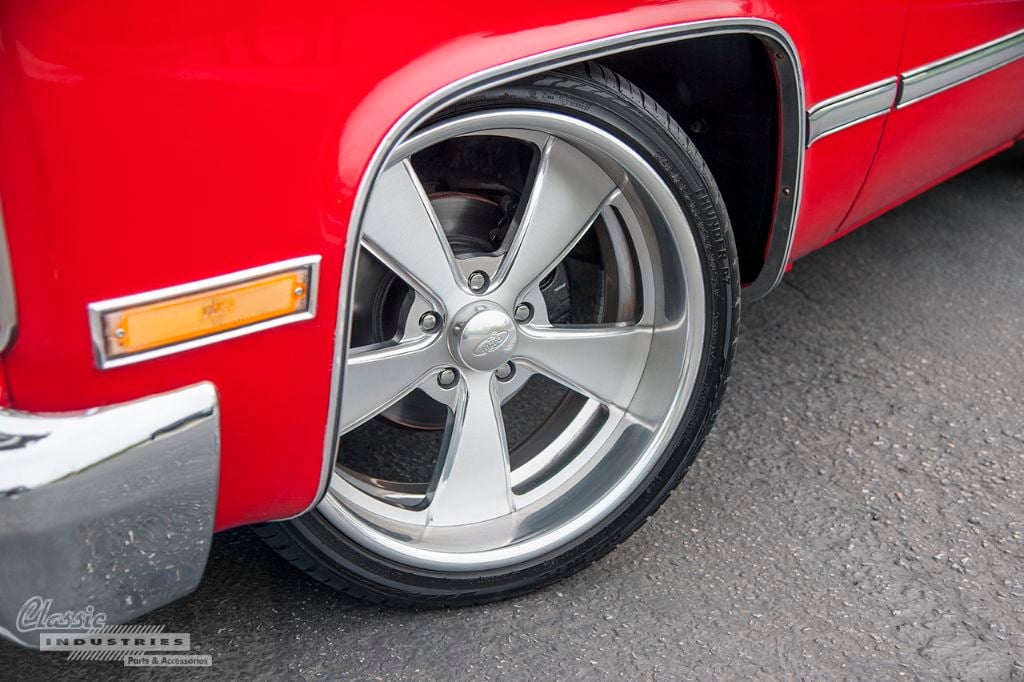 First, the truck was torn apart for a full restoration. The sheetmetal was smoothed and prepped for new paint, and louvers were added to the hood and tailgate for a custom look. Then, the entire body was sprayed in Boyd Coddington's signature red paint, and cut and buffed to a high gloss. The exterior was further refreshed with new glass, weatherstrip, moldings, emblems, lighting, bumpers, and more. Duane also decided to rebuild the truck's suspension and add a lowering kit, yielding a stance that looks aggressive but remains functional for day-to-day work. A staggered set of 20- and 22-inch Intro billet wheels serve as the finishing touch.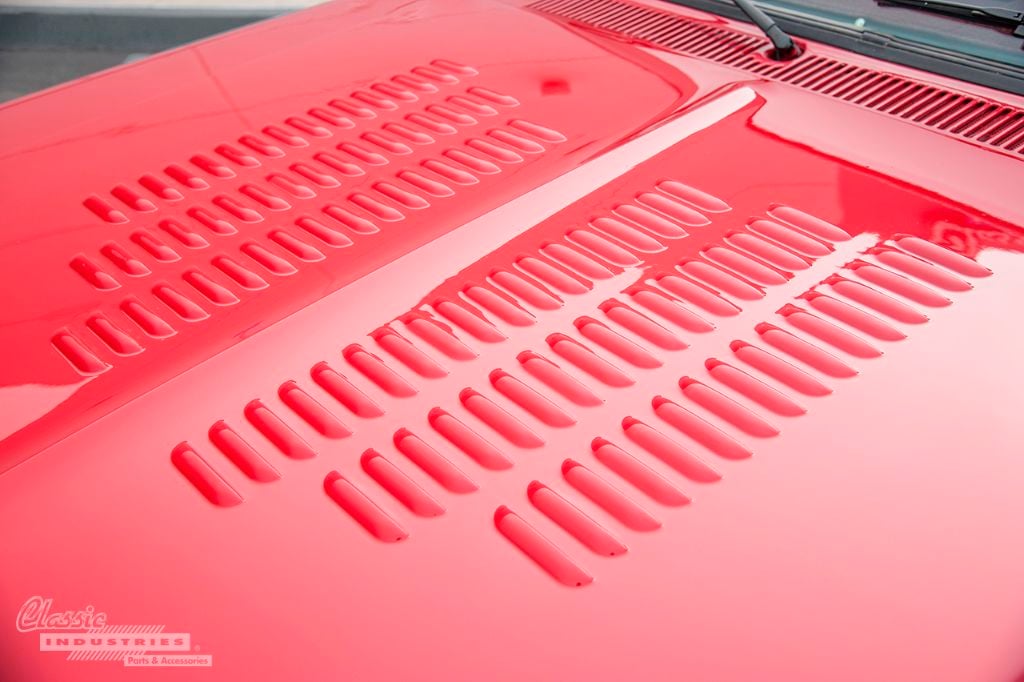 You might think that this truck is too clean for real work, but other aspects of the build prove its utilitarian nature. Under the louvered hood resides a stock fuel-injected 305ci V8 paired to an equally stock automatic transmission—not the chrome-clad high-performance motor you'd expect in a show vehicle. The humble 305 is more efficient and reliable than a high-output build, and better suited for a daily-driven pickup. Also, rather than polished mahogany or teak, the bed floor is lined with low-maintenance matte black bedliner. The cab's interior is equally barebones, and even the steering wheel remains stock.
This 1987 Chevy Silverado just goes to show that the term "parts hauler" doesn't have to be a statement of a vehicle's quality. This shop's parts hauler is tough enough to work Monday through Friday, but clean enough to take to car shows on weekends. Overall, the project's results exude the quality you'd expect from a well-known builder like Duane.
If you've got a classic Chevy or GMC truck project, Classic Industries has the parts and accessories you need to make it look brand new again. Click the button below to get a free parts catalog for your GM truck.