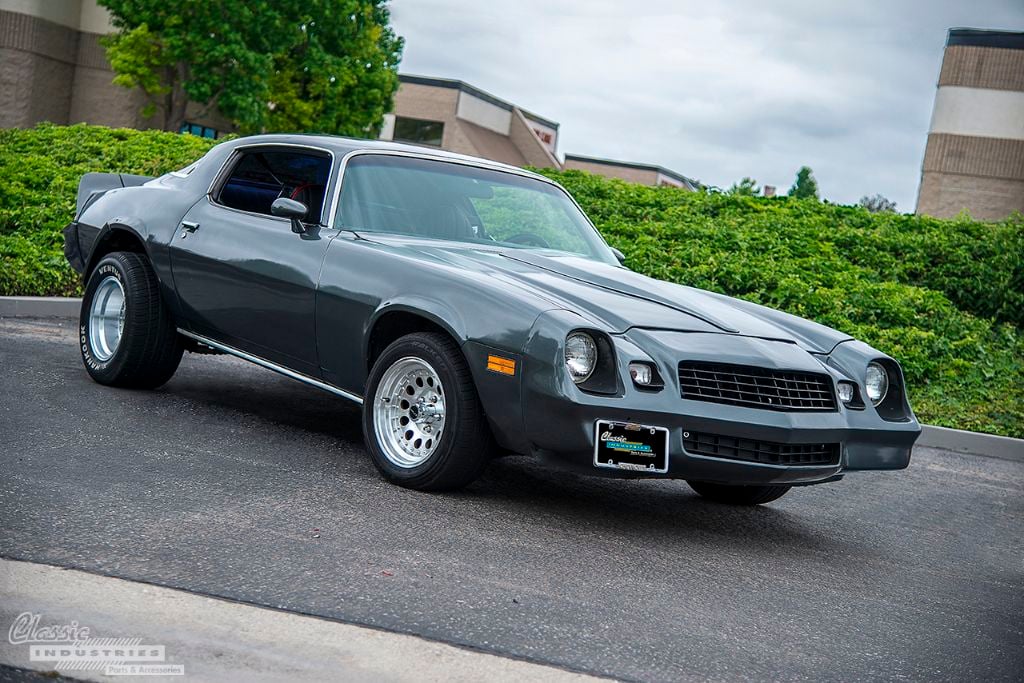 Sometimes, we see classic vehicles restored in one fell swoop—a car rolls into a restoration shop off a flatbed truck or trailer, then roars away under its own power a few months later. However, this night-and-day transformation isn't always possible. In some cases, the vehicle's owner drives it every day, and must gradually work to restore it piece by piece.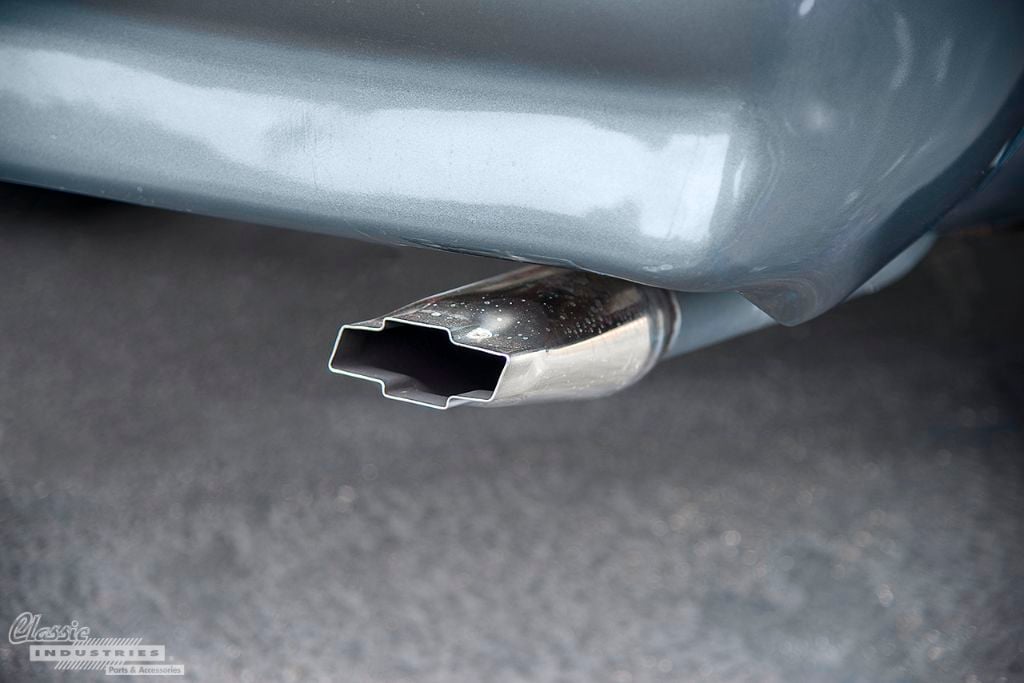 The owner of this 1979 Camaro restoration project is Gaspar Rosales, of El Monte, California. Gaspar drives the car every single day, so he can't afford to have it torn apart and out of commission for months. So, he has been restoring and modifying his Camaro little by little.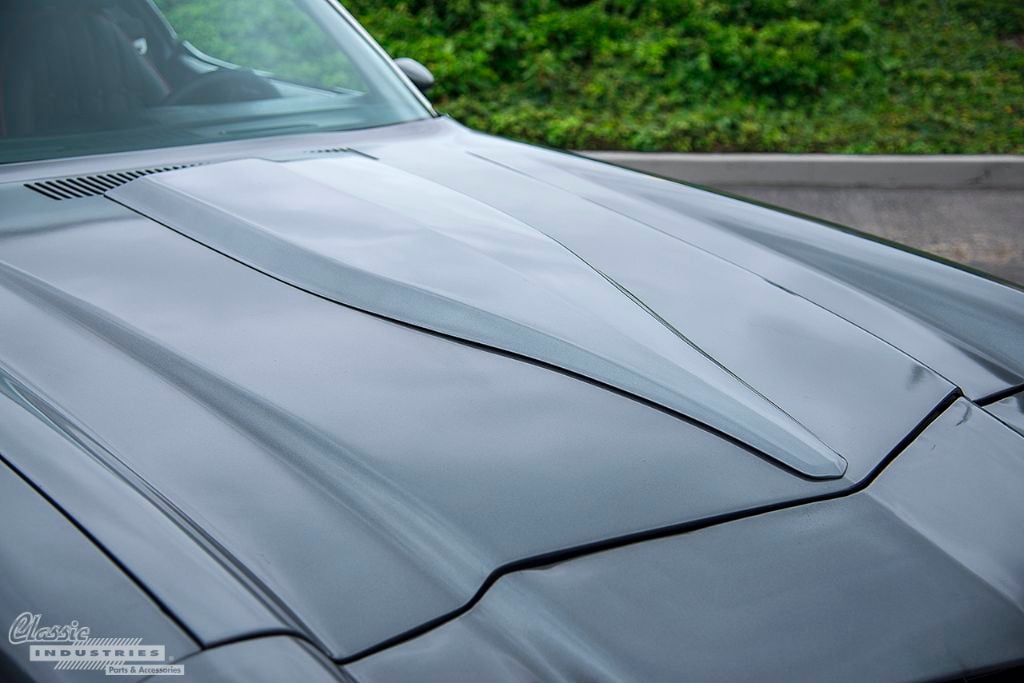 The car's exterior has been repainted in dark grey, but was otherwise left mostly original. Rear stone guards, a three-piece rear spoiler, and a teardrop hood scoop were also added. The car rides on staggered chrome Proline wheels, with a modified suspension and distinctly raked stance.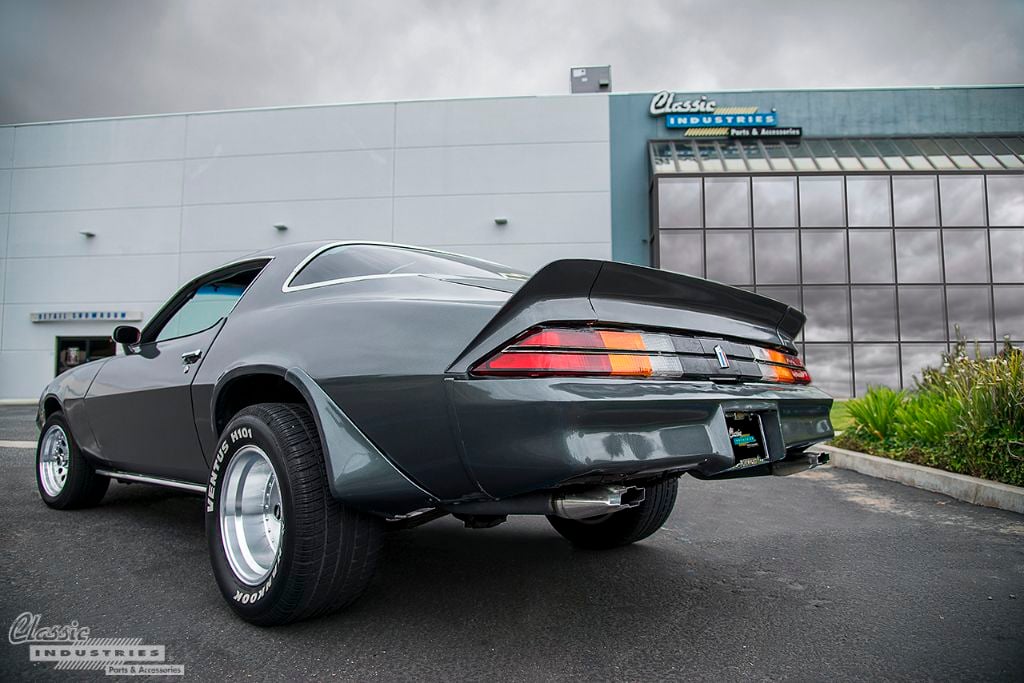 This Camaro is powered by the original 305ci small block, which has been rebuilt and remains capable of passing California emissions testing. However, an upgraded TH-350 transmission for smoother acceleration and quick shifts.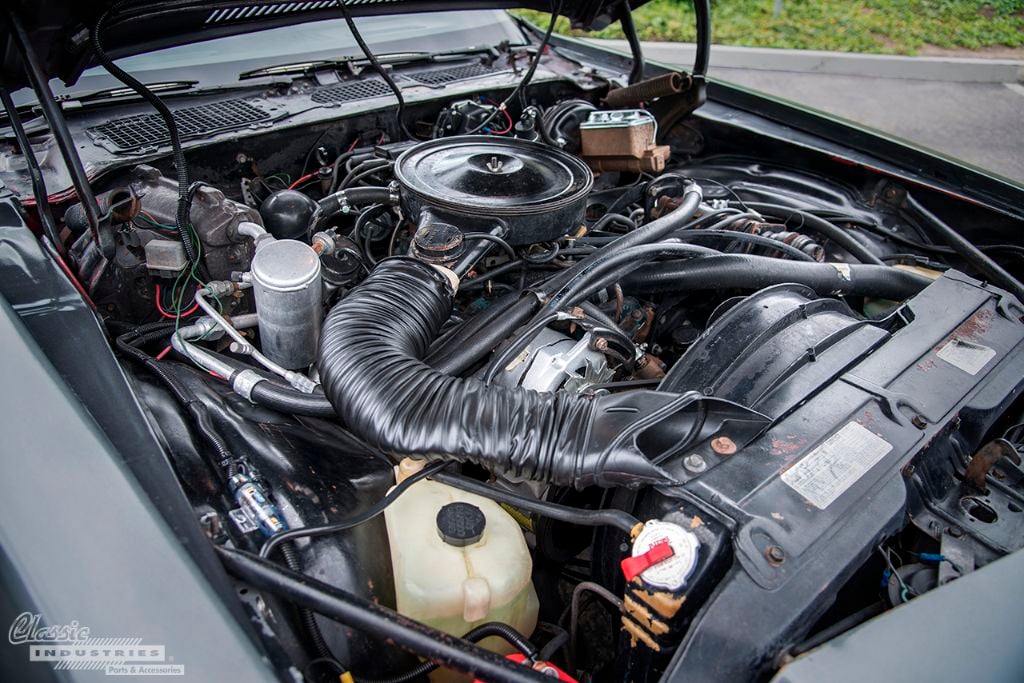 The Camaro's interior has also been redone, with new black carpet, replaced door panels, and black leather seat upholstery with red piping. It's a clean look that provides a nice balance of stock appearance and modified attitude.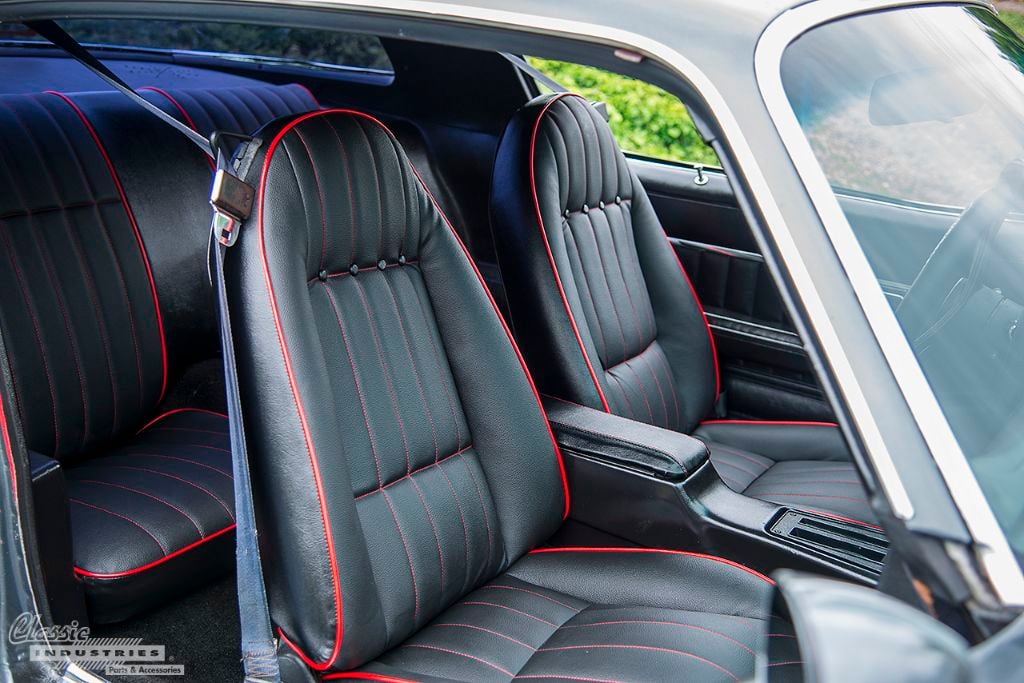 Gaspar has been working on his 1979 Camaro restoration project for four and a half years now, and it has certainly come a long way since he started. It may not have been an overnight transformation, but as the saying goes, Rome wasn't built in a day. Gaspar is glad he can drive the car every day, and still drop by the Classic Industries showroom on weekends to pick up the parts he needs.
If you have a classic Camaro that needs some work, whether it's a complete overhaul or a few subtle touches, Classic Industries has the restoration parts and accessories you're looking for. Click the button below for a free parts catalog for your car.