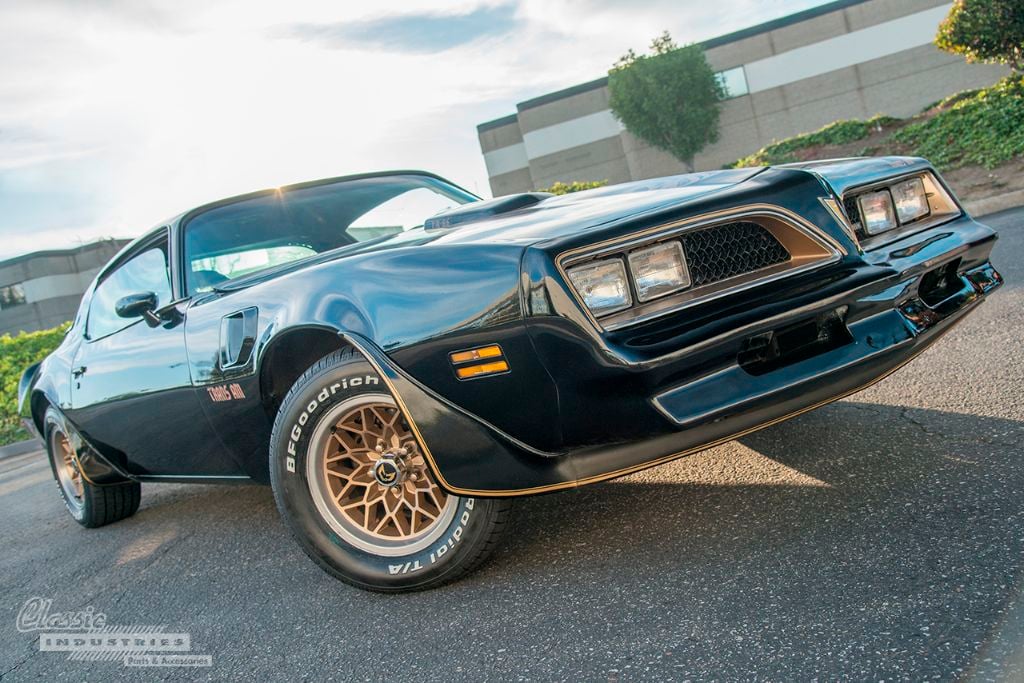 What's the most famous Trans Am of all time? How about the most famous Pontiac of all time? There's a good chance that the answer to both these questions is a single car: the second-gen Trans Am Special Edition. This black and gold icon of the 1970s became instantly recognizable for its role in the film Smokey and the Bandit, in which Burt Reynolds drove the car from Texas to Georgia as part of a bootlegging operation. In fact, in the two years following the first film, Trans Am sales nearly doubled! Thanks to the lasting impact of this movie and its sequels, as well as the car's undeniable cool factor, the Special Edition T/A remains world-famous to this day.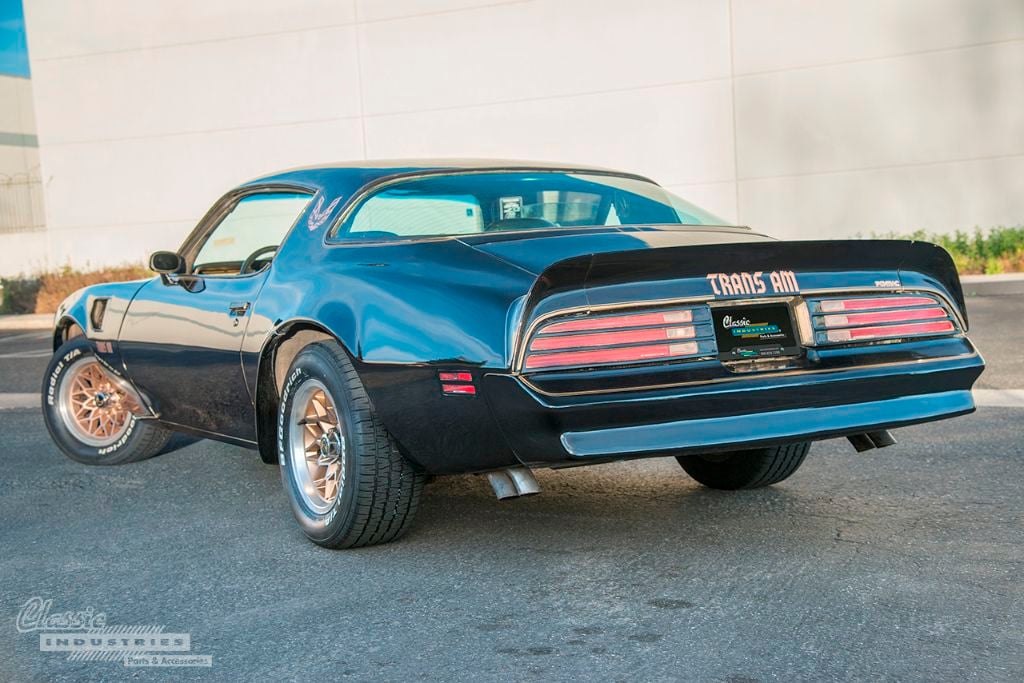 Diehard fans of Smokey and the Bandit will know that the car in the film was a 1977 model, while the Classic Industries customer car seen here is actually a 1978. However, little changed between the two model years, so this car retains the well-known look. This car's owner—John Schwarz, of Huntington Beach, California—tells us he bought it only one week ago, and it already gets attention everywhere it goes. The black body is detailed with a number of gold accents, including the hood bird decal, pinstripes, grill surrounds, dash bezel, steering wheel, interior and exterior emblems, decals, "Trans Am" lettering, and wheels.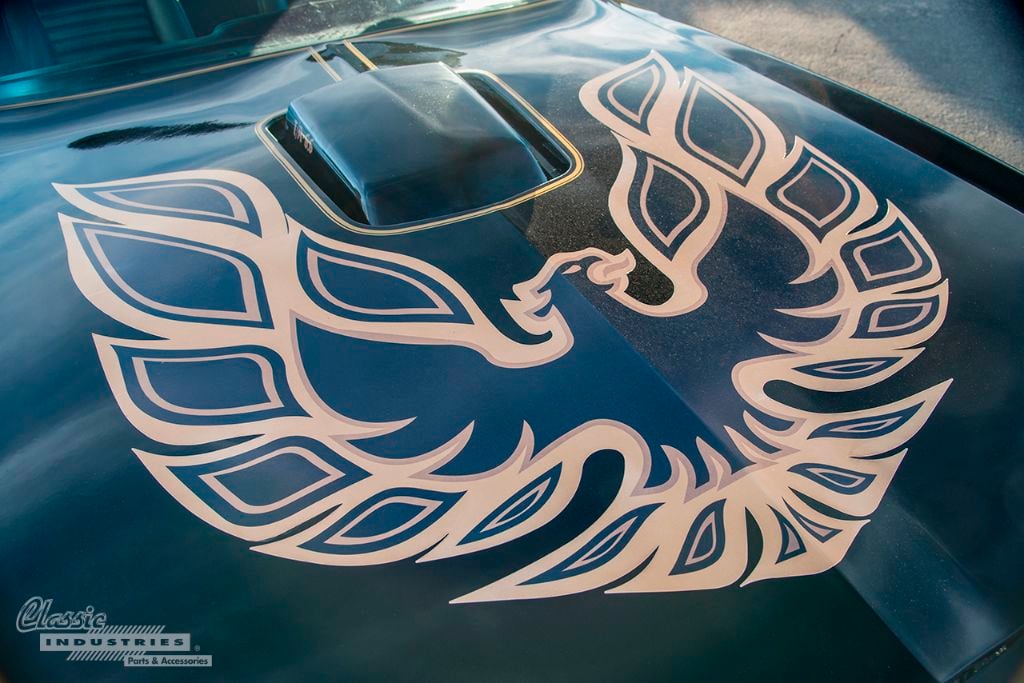 The sleek two-tone paint scheme accentuates the Pontiac's muscular curves, and the shaker hood scoop emblazoned with "T/A 6.6" indicates that this car isn't just for show. Even if you're not Bandit outrunning Sheriff Buford T. Justice, the big V8 reminds you that you could if you had to. Power, style, and Hollywood heritage—the Trans Am SE has it all.
[gallery link="file" ids="3650,3649,3648"]
No matter your age, this 1978 Trans Am is a classic car that makes you feel like a kid again. Just fire it up, and roar down the highway to the tune of "East Bound and Down". It doesn't get much better than that. If you have a Firebird or Trans Am that needs restoration, Classic Industries can help! Click the button below for a free parts catalog.