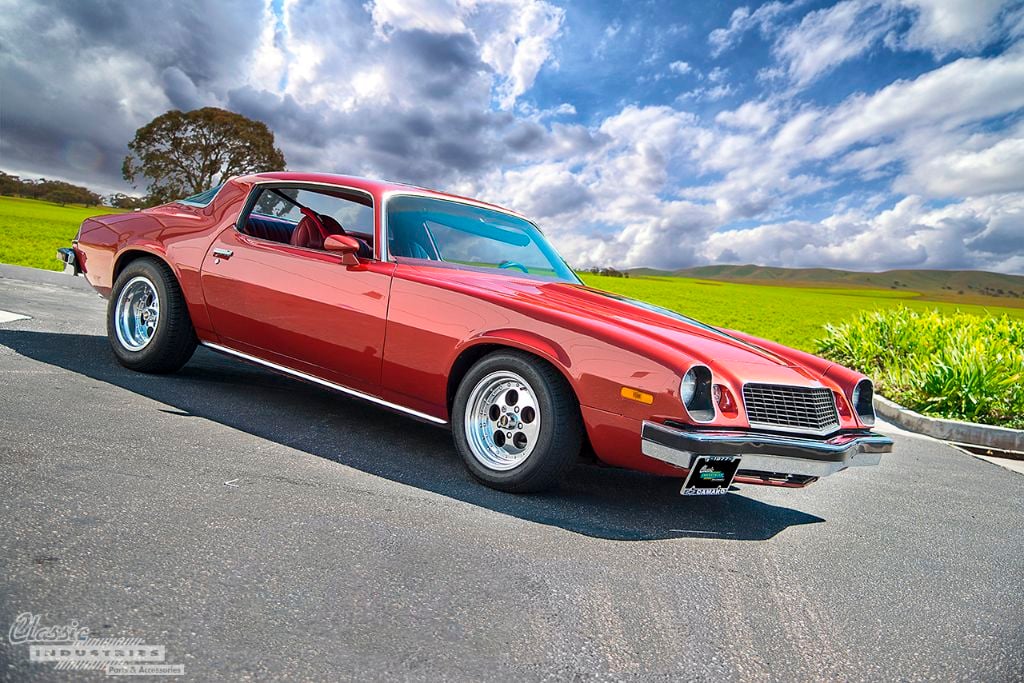 Rock music and muscle cars go together like bacon and eggs, or peanut butter and jelly. Listen to anything from AC/DC to ZZ Top over the roar of a powerful V8, and you'll understand the correlation. The lyrics of many of these classic rock bands echo this pairing—the Beach Boys even sang an entire song about the "four speed dual quad Posi-traction 409".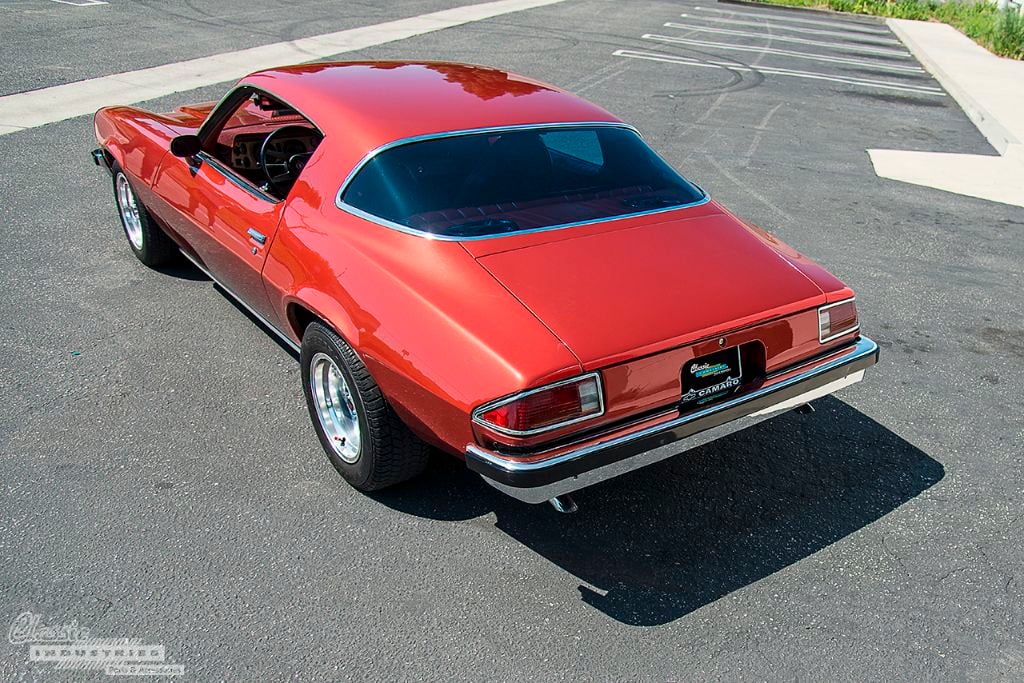 Dan Truzinski, of Whittier, California, is a big fan of both classic rock and classic cars. So, he decided to combine the two into a single vehicle: his 1977 Camaro. In fact, Dan has owned this car since it was brand new. It now has over 230,000 miles on the odometer.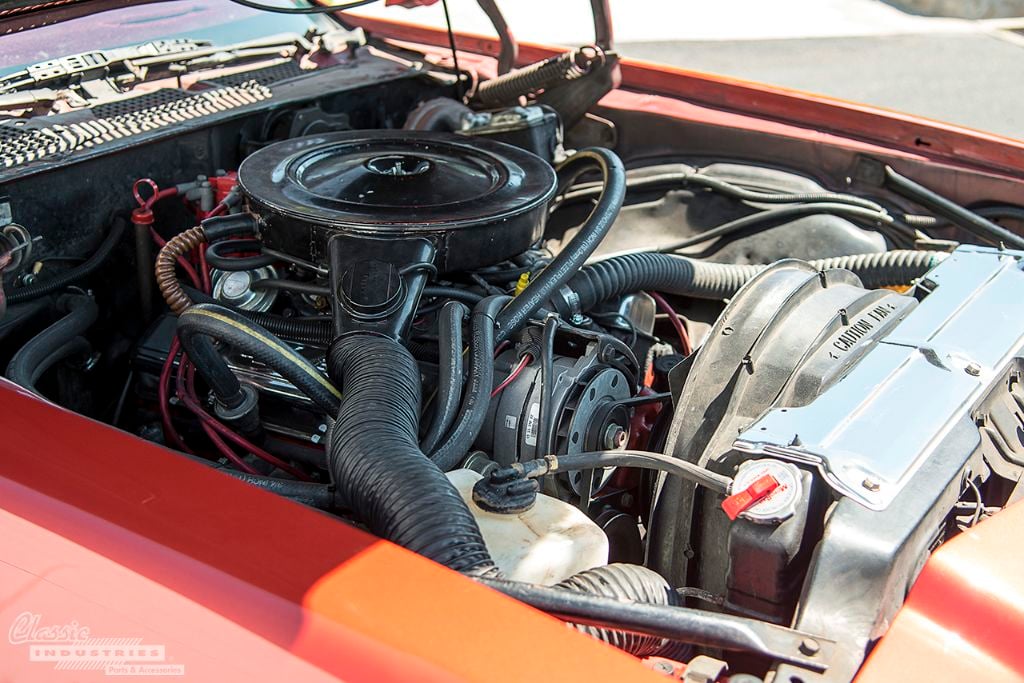 This Camaro was originally a 6-cylinder model, but Dan eventually swapped in a 350ci V8. For a little extra get-up-and-go, he added an RV cam and a shift kit, among other modifications. Dan's Camaro now sits on staggered 14-inch American Racing wheels, with freshly-chromed aluminum bumpers to match the wheel finish.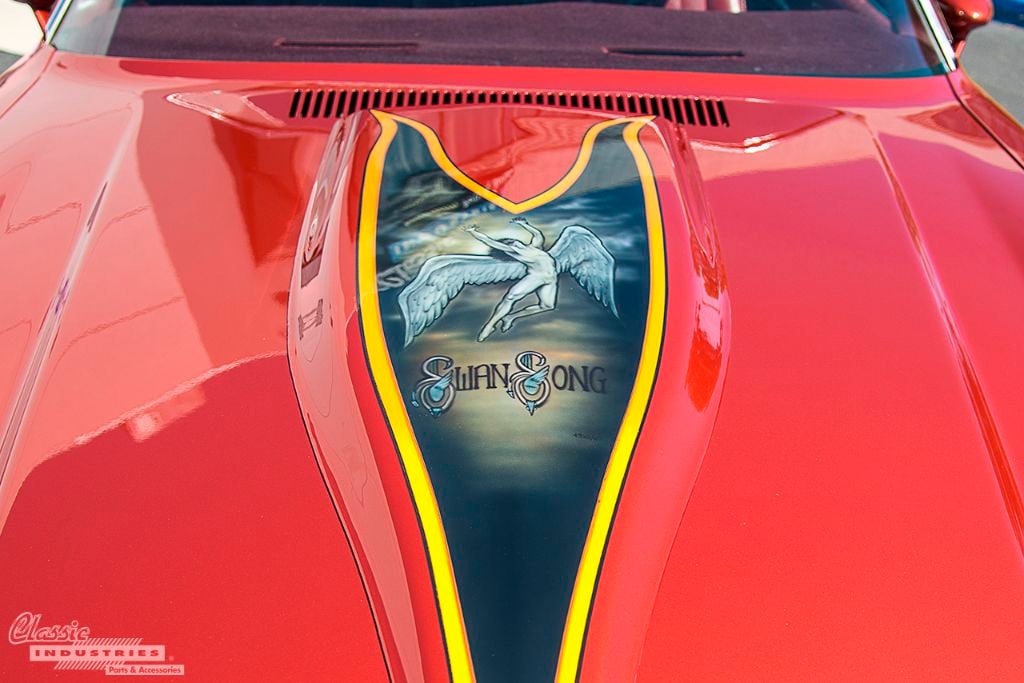 To make the car a proper rock and roll tribute, Dan added a little something special atop the Firethorn red paint. On the car's hood scoop, there's a stunning airbrushed rendition of Led Zeppelin's iconic Icarus design, along with the text Swan Song (a reference to Led Zeppelin's record label).
Dan's "Swan Song" Camaro is a cool tribute to the close association between rock music and classic cars. Dan tells us he enjoys the attention it gets, both from car enthusiasts and rock music fans. It has a substantial amount of miles on the clock, but it still looks and runs beautifully, and Dan has no intention to stop driving it. When he needs parts to keep it on the road, he brings it by the Classic Industries Retail Showroom, and buys what he needs.
If you have a Camaro, Classic Industries has thousands of parts and accessories to keep it looking good and running strong. Click the button below for a free full-color parts catalog for your Camaro.