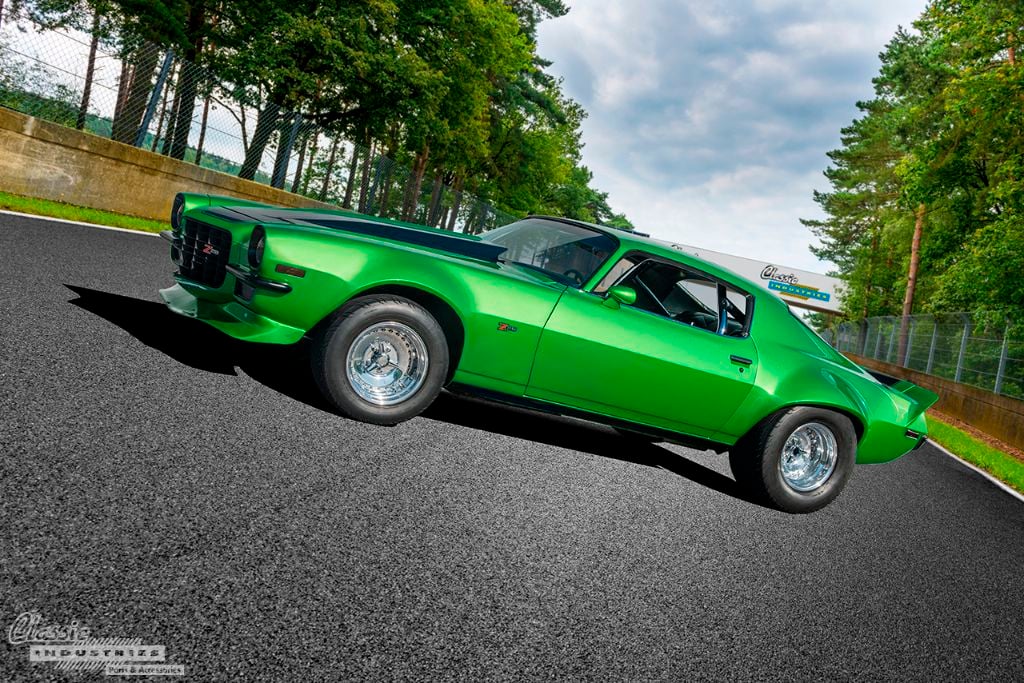 What's bright green, bulging with muscle, and exudes pure aggression? Comic book and movie fans will probably reply "The Incredible Hulk", and they wouldn't be wrong. However, in this case, there's another answer to this question: Mike Williams' 1973 Camaro Z28. This heavily-customized Chevy looks seriously ticked off and ready to smash the opposition.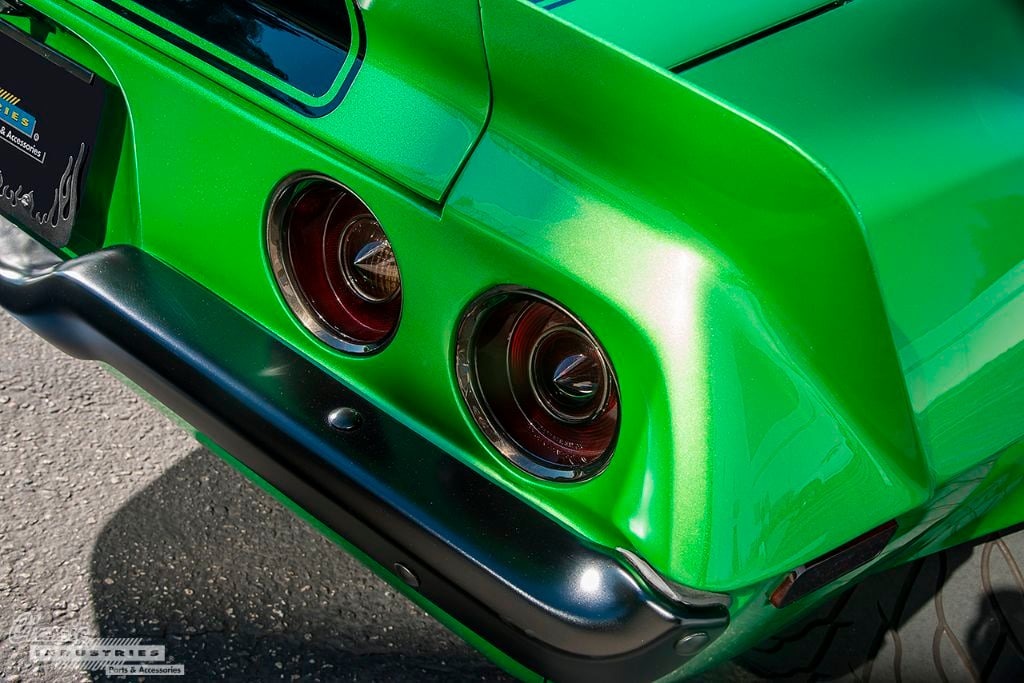 The car has been a father-son project for Mike and his father Michael Williams, both from Ontario, California. Michael Sr. bought the car back in 1975, and it has gone through many transformations since then. First, it was white with blue pearl accents. Then, it was red with blue ribbon stripes. More recently, it was flat black with a mural of skulls on the rear deck lid (this was when we first spotted the car). As you can see in these photos, the '73 Camaro has gone through one more re-paint, this time in Synergy Green (from a 2010 Camaro) with black stripes.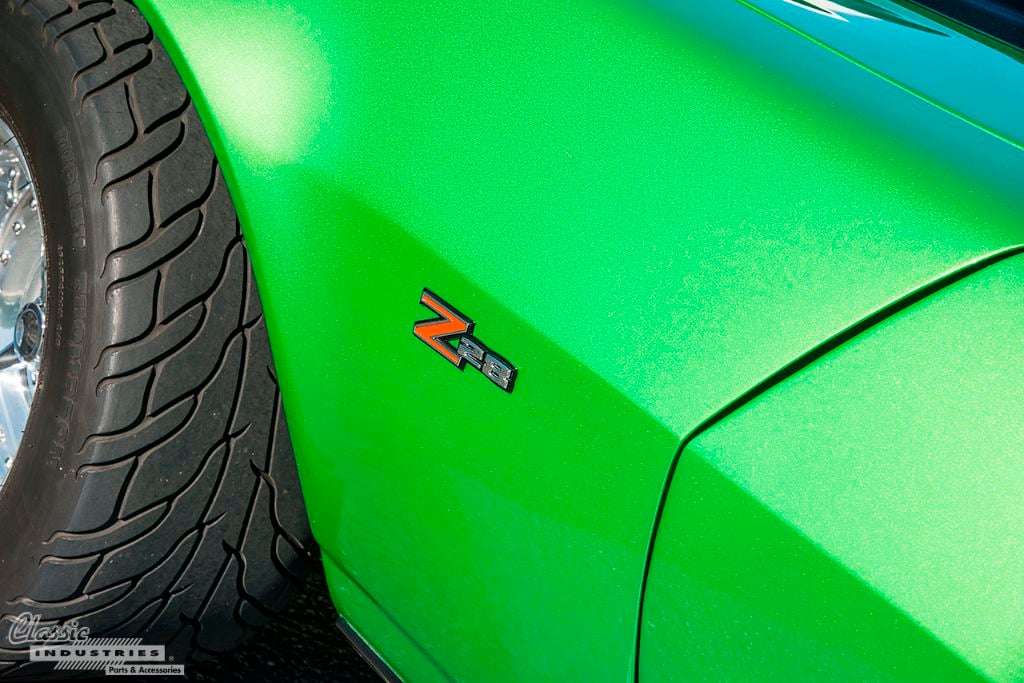 Aside from the vibrant green hue, the other elements of this car that are immediately eye-catching are its massive 13-inch-wide Mickey Thompson Sportsman rear tires and heavily flared fenders. The Williams tell us that these flares were inspired by the iconic IROC race cars of the day, and were applied to the car back in the 1970s. The flares are not fiberglass or composite add-ons—they're hand-sculpted metal blended seamlessly into the car's existing fenders and quarter panels.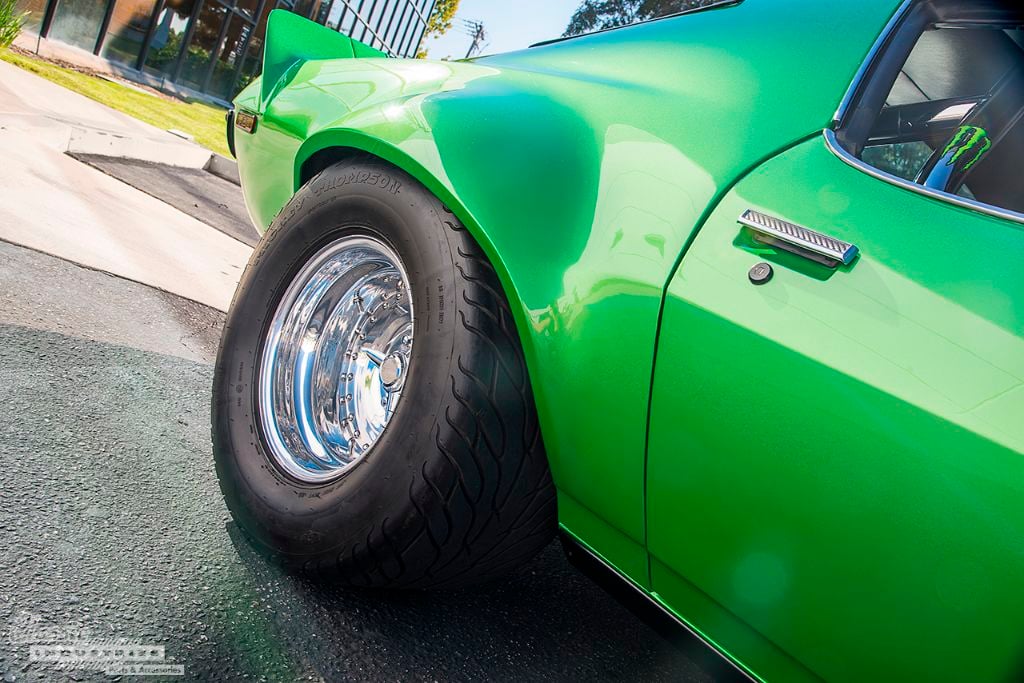 To back up the aggressive look of the car's exterior, there's an upgraded 350ci V8 under the hood. A few modifications to the small block include a Summers Brothers gear drive, Hooker headers, Edelbrock air gap manifold, Holley 650cfm double-pumper carb, and a built TH-400 automatic transmission.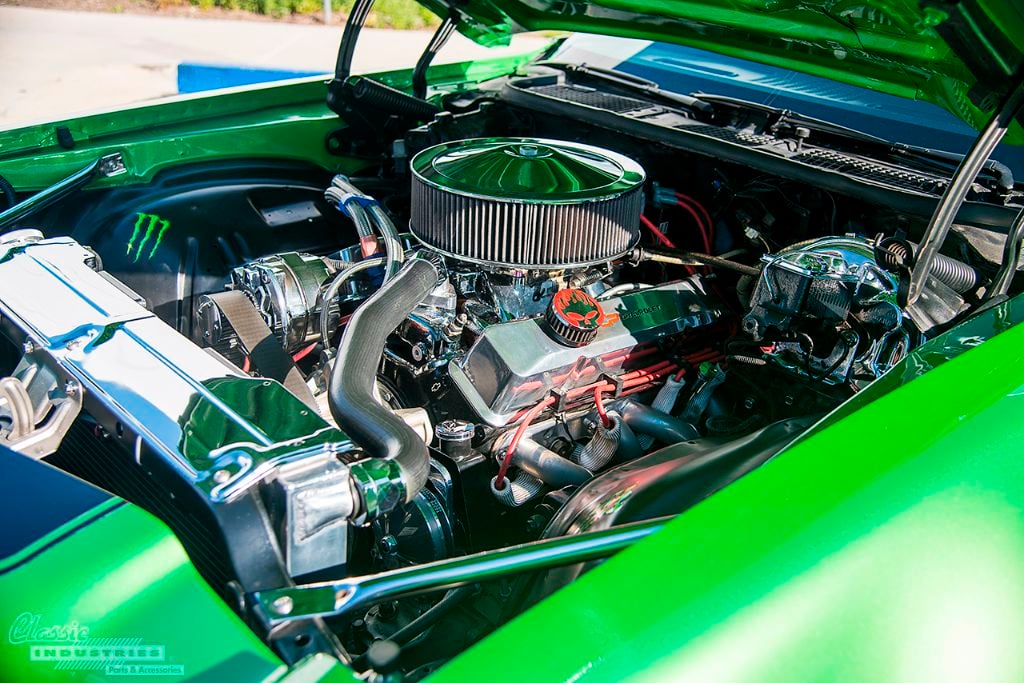 While several parts of the car are hand-made items you can't find in any store, there are also plenty of off-the-shelf restoration parts from the pages of the Classic Industries Camaro catalog. Mike says the cowl induction hood, glass, interior and exterior trim, carpet, insulation, rubber seals, window felts, ProCar bucket seats, and many other parts were picked up at the Classic Industries retail showroom.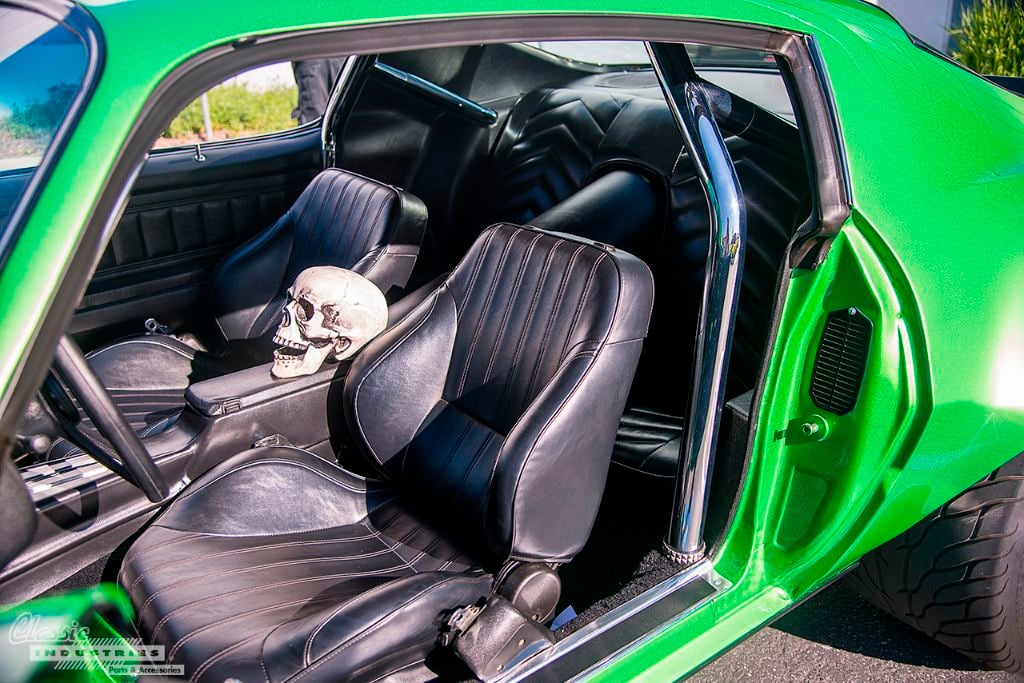 Mike and his father Michael both enjoy driving the 1973 Camaro Z28 to shows throughout southern California, and enjoy the attention and appreciation the car gets everywhere it goes. The car may look like a monster, but it's actually quite mild-mannered—until you get on its bad side.
If you've got a Camaro, Classic Industries has all the parts you need to make it look and perform its best. Whether you're looking to turn it into a custom beast or an original-style restoration, we can help. Click the button below for a free Camaro parts catalog.