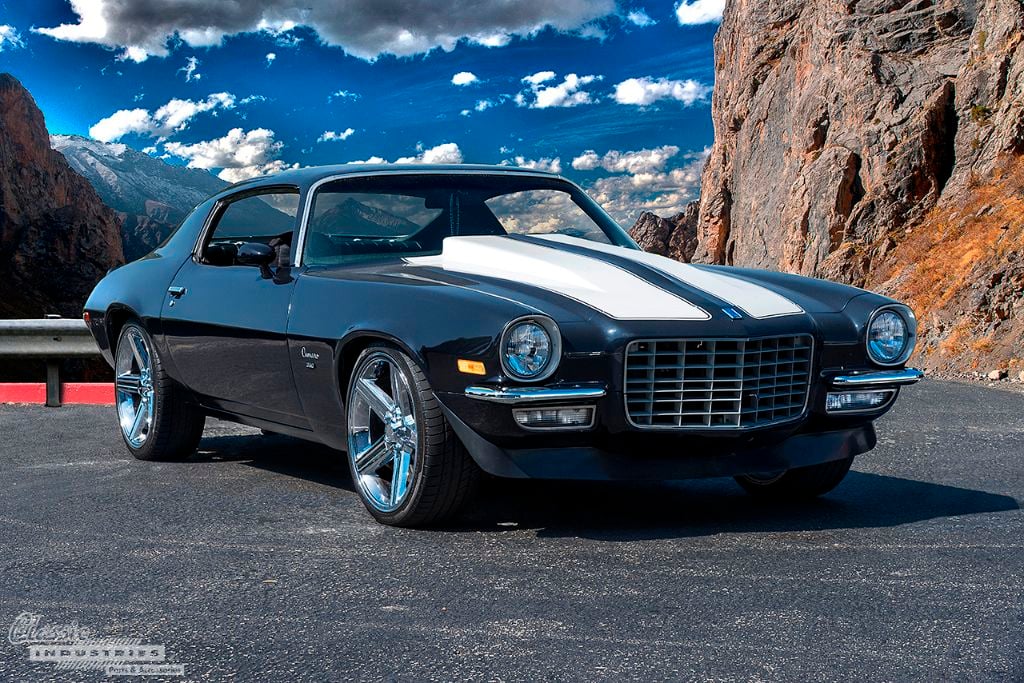 Outside the Classic Industries showroom, we see all different styles of car projects, from barely-streetable drag machines to meticulous factory restorations. Although we enjoy checking out both of these extremes, it's nice to see something that's squarely in the middle ground: a clean, simple street car with a few tasteful modifications. John Vargas's 1973 Camaro fits the bill, and is a great example of a clean second-gen with plenty of style.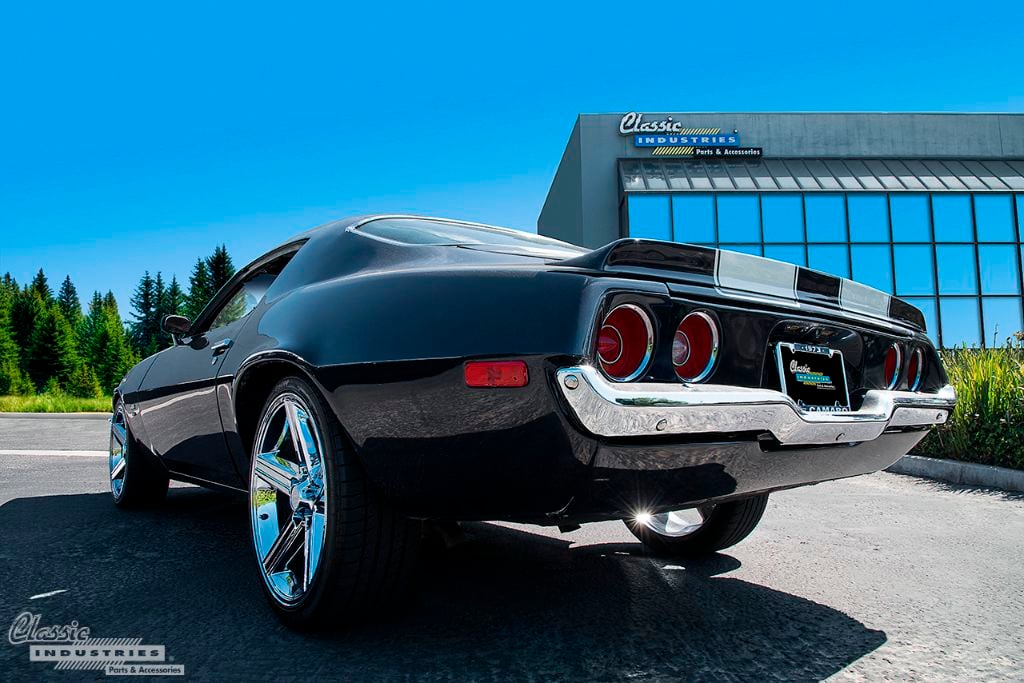 John tells us he has owned this car for 12 years, after buying it from the original owner with only 60,000 miles. The Camaro still has its original motor and extensive documentation, but John wasn't about to leave it bone stock for long. Over the last 5 years, he has restored the car and added several modifications. The original 350ci V8 was upgraded with a high-performance four-barrel carburetor, headers, and exhaust, and the automatic transmission was replaced with a built TH-350 for quicker shifts. He also added a set of chrome IROC-Z style wheels, cowl hood, and split front bumper, giving the exterior an aggressive look.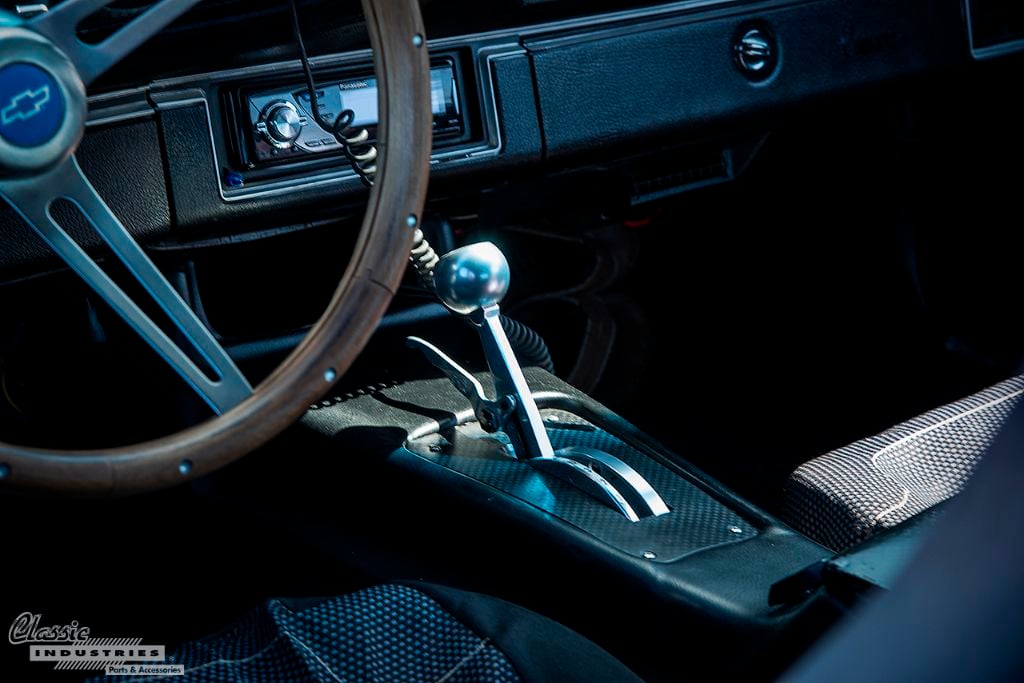 John is a classic car guy through and through, and he also owns a '69 Impala, a '63 Nova wagon, and a '65 Chevelle, among other projects. However, he still enjoys every minute he spends behind the wheel of his resto-modded 1973 Camaro.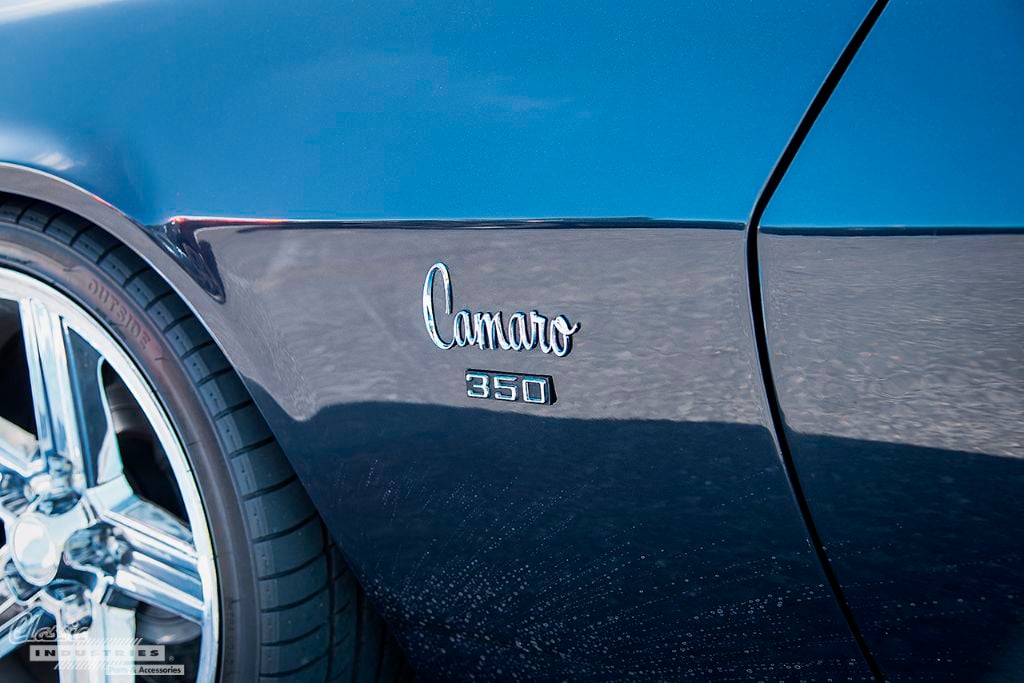 If you've got a classic Camaro, Classic Industries has every part you need to make it look and perform its best. Click here to get your FREE Camaro parts catalog today.