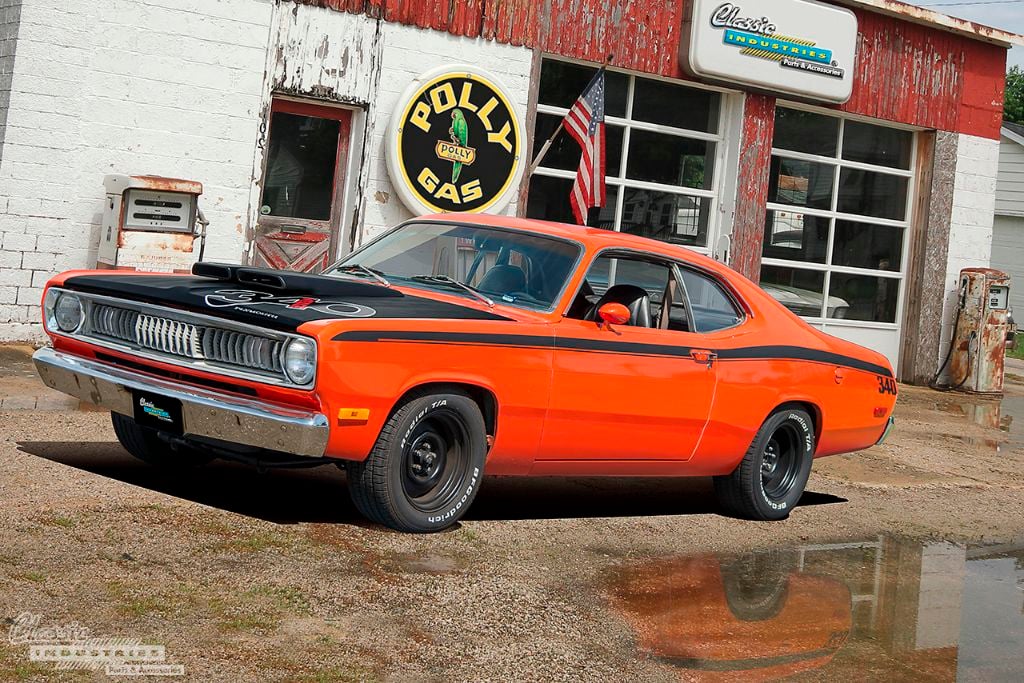 One of the many reasons we love classic cars is that each one tends to have a fascinating story behind it. Some cars are preserved untouched in garages for decades, without leaving the town where they were originally sold. Others were driven every day and abandoned in a scrap yard, only to be lovingly restored by a new owner many years later. These stories add character to every machine.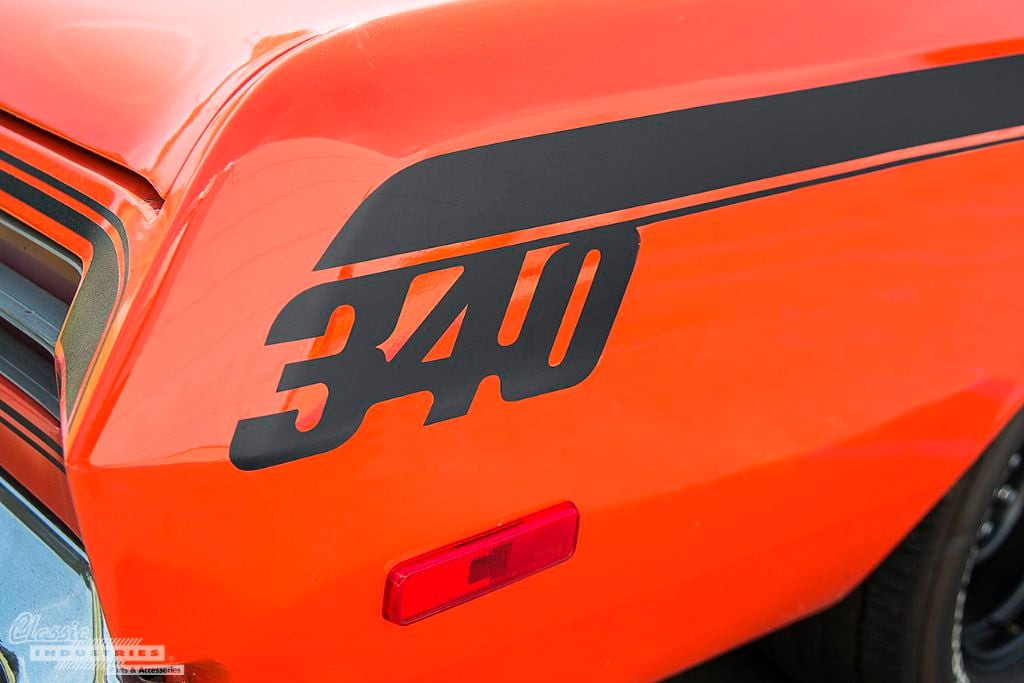 The 1972 Plymouth Duster seen here has a unique story of its own. The car was originally exported to Germany, crossing the Atlantic by cargo ship and spending many years on the roads of Europe. More recently, it was brought back to the United States, and ended up in Oklahoma.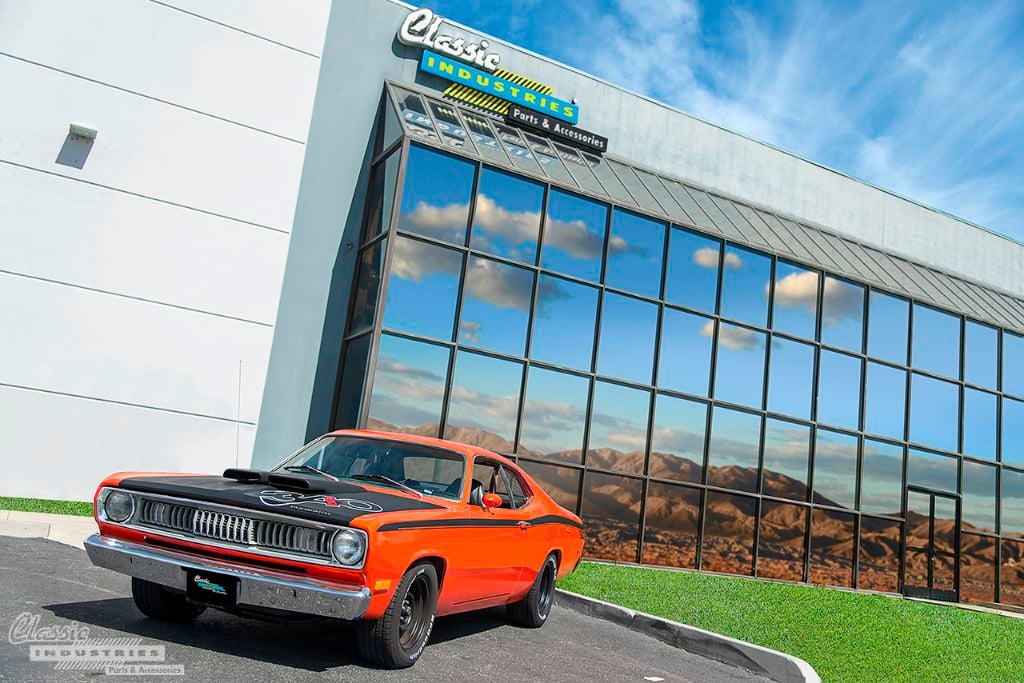 Three years ago, Logan Raleigh, of Mission Viejo, California, spotted the car in an online classified ad. He crossed half of the U.S. to purchase the car, and returned with it to the west coast. Finally the car had found a stable home, and was ready for some much-needed restoration work.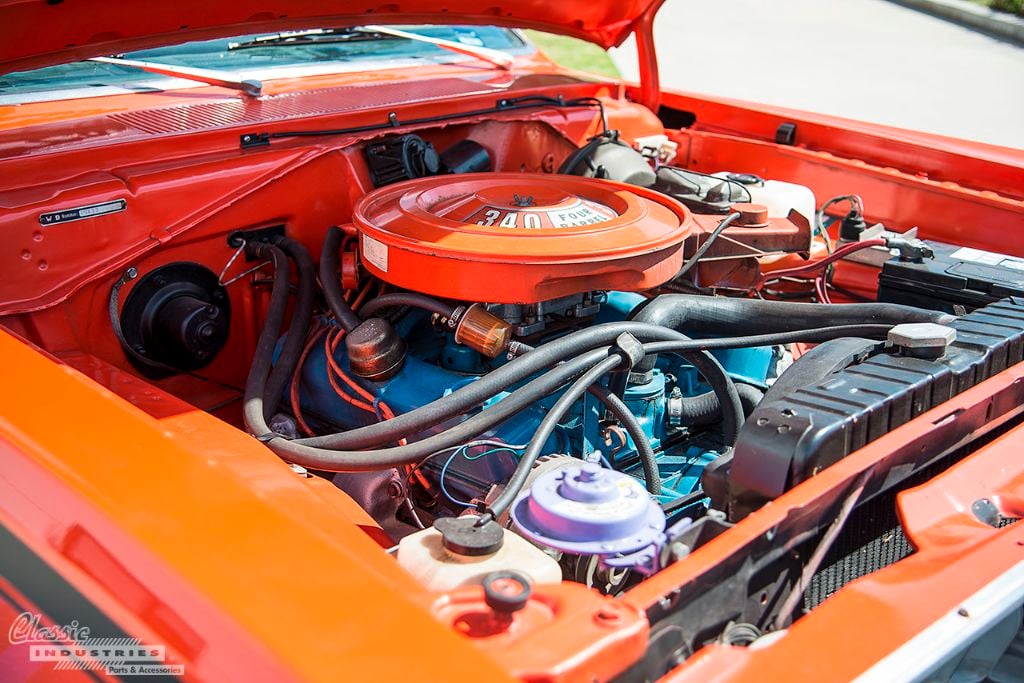 This Duster is a numbers-matching 340 Wedge model, with a 340ci V8 engine and 4-speed manual transmission. Over the course of the last year, Logan restored the car to its original style as part of a father-son project. The distinctive orange paint and black graphics were re-applied as well.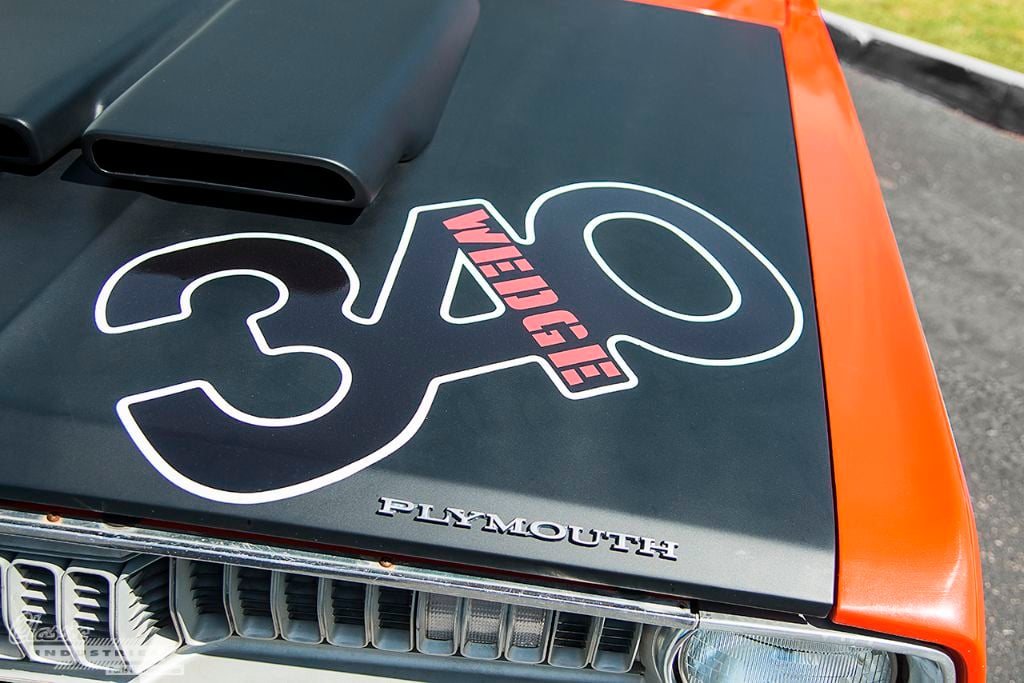 Today, Logan's 1972 Plymouth Duster looks great and runs smoothly, but it was a long journey to reach this point (both physically and metaphorically). When Logan needs replacement parts to keep his car looking good, or to maintain the 340 Wedge motor, he drops by the Classic Industries Retail Showroom, and we take the opportunity to appreciate his car as he shops.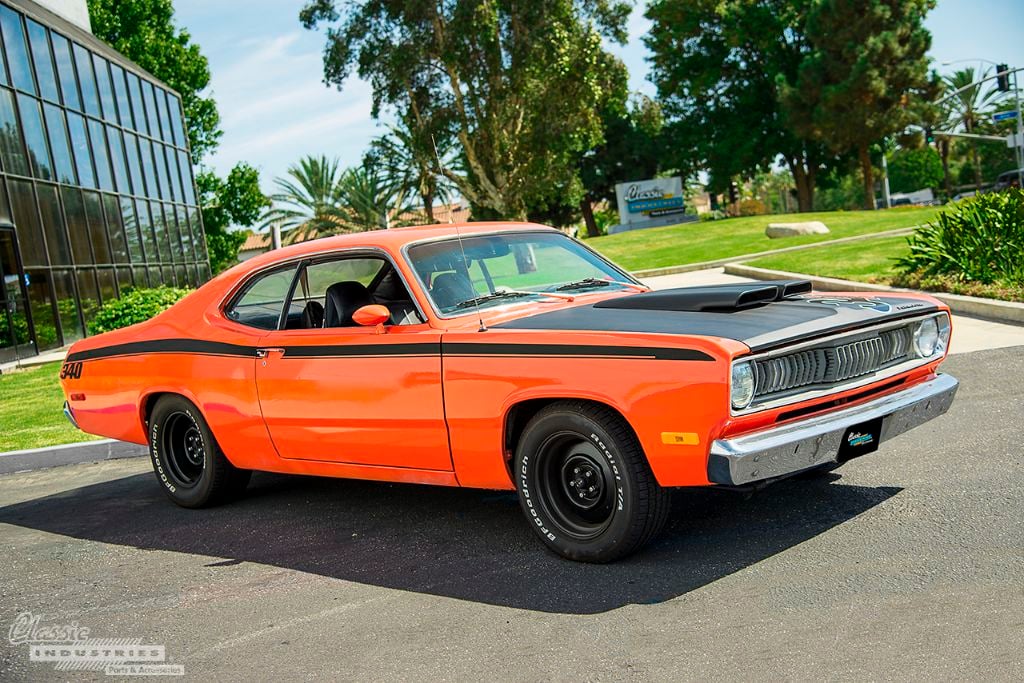 If you have a classic Mopar vehicle that's in need of some restoration, Classic Industries can help. We have hundreds of parts for A, B, and E-body vehicles from 1960-1976. Click on the button below for a free Mopar restoration parts catalog.