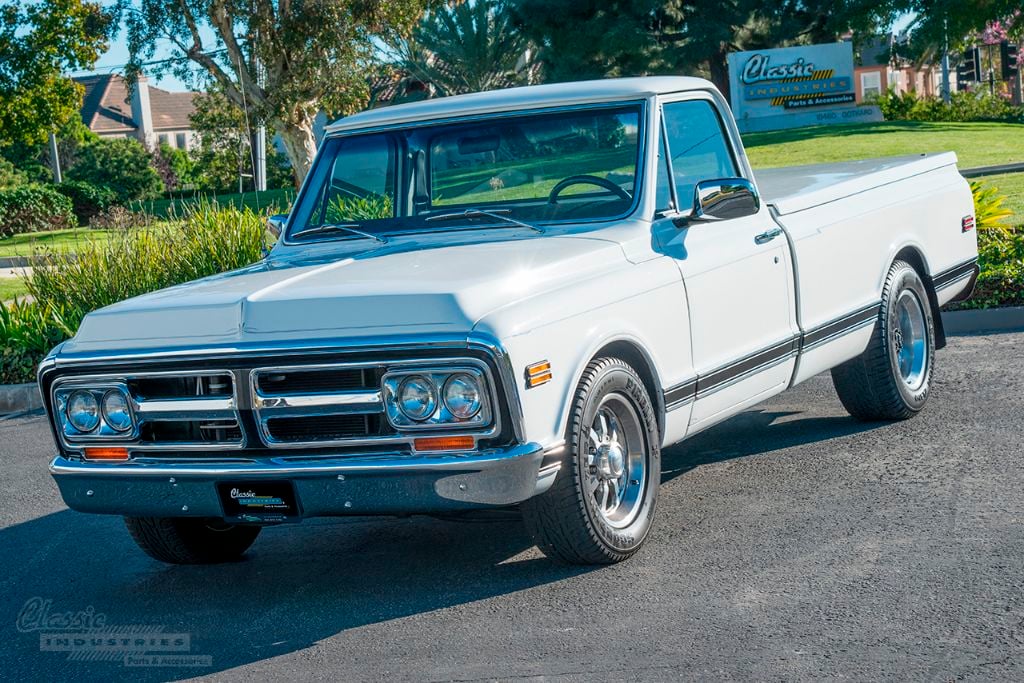 In today's world of extremes, subtlety is an often underrated trait. When it comes to automotive restoration, there's certainly nothing wrong with building a vehicle that turns heads everywhere it goes, but sometimes it's nice to fly under the radar. Tony Pellegrino, the owner of this 1972 GMC truck, wanted to build a pickup that featured tasteful modifications without going over-the-top. So, he chose a 3/4-ton C2500 long bed model with subdued white paint, and added a few parts to make it his own.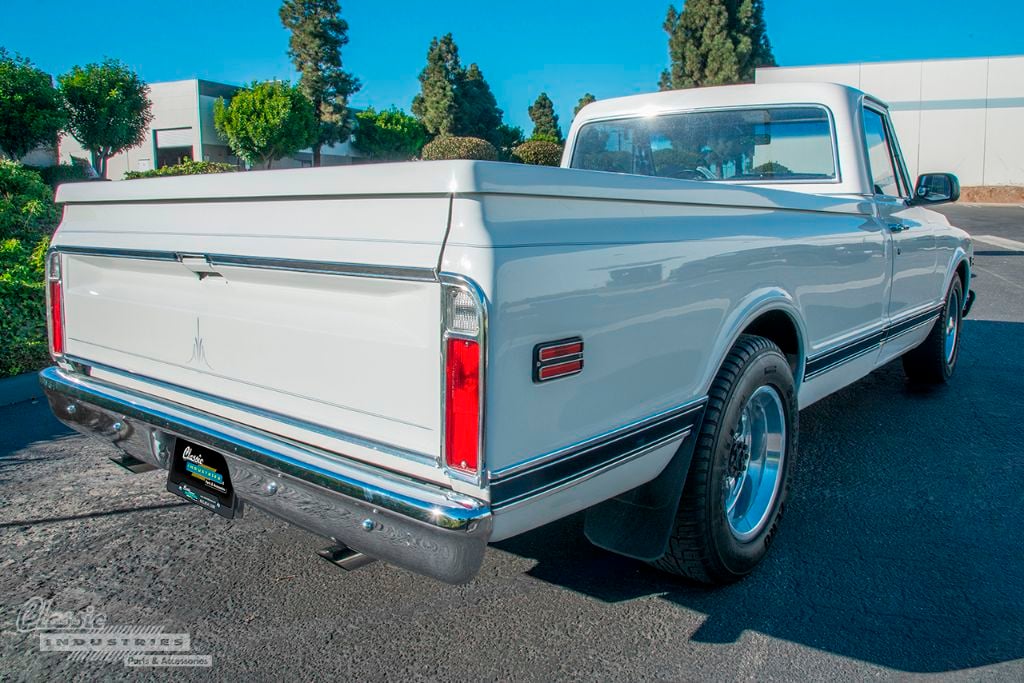 Tony started the restoration process on this truck nearly 15 years ago, smoothing out the sheetmetal panels and applying a fresh coat of paint. Sleek pinstripes were then added to the sides of the truck, as well as the hood and tailgate, providing a subtle custom touch. New chrome bumpers, exterior trim, headlamps, and tail lamps also contribute to the 1972 GMC truck's clean appearance. A fiberglass tonneau cover, chrome-capped door mirrors, and dual exhaust tips round out the exterior. Finally, a suspension lowering kit was added, and 8-lug Budnik wheels were bolted to all four corners.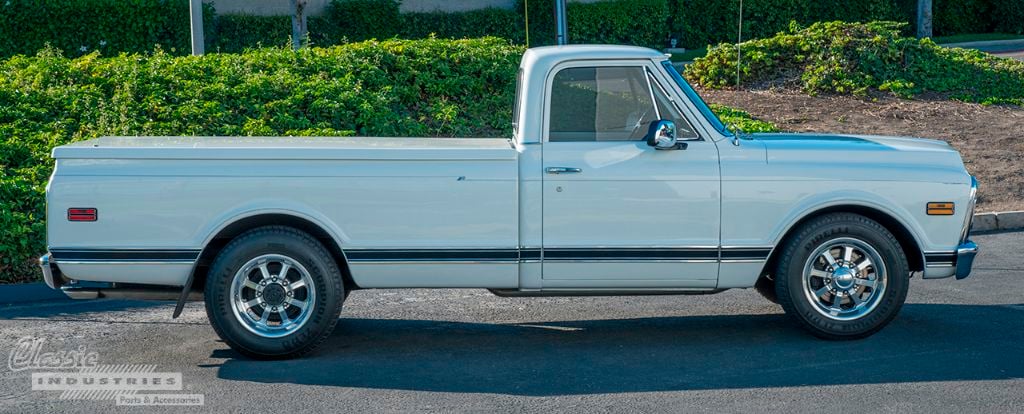 Under the truck's hood, you'll find a Ram Jet 350ci V8 bolted to a 700R4 automatic transmission with overdrive. This combination provides plenty of power to get the big 3/4-ton moving, and results in a nice rumble through the dual exhaust. It's just enough to tell bystanders the truck isn't stock, without attracting unwanted attention. Inside the cab, Tony kept it simple with fresh black carpet, black bucket seats, and a modern stereo.
Tony's 1972 GMC truck isn't an extreme resto-mod, and that's the way he likes it. Instead, it's a clean, subdued take on a classic pickup that still works hard day-in and day-out. If you've got a classic Chevrolet or GMC pickup truck, click here for a free restoration parts catalog from Classic Industries.