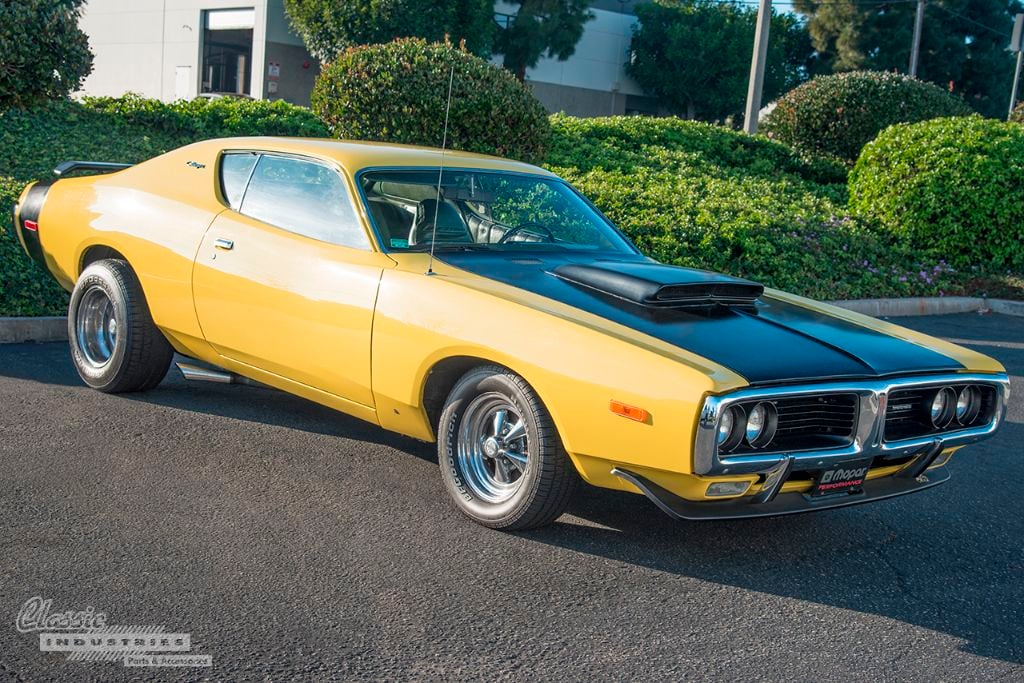 In the early 1970s, the American muscle car had entered a dark time. The Clean Air Act of 1970 caused manufacturers to add smog controls to their vehicles, leading to reduced horsepower and a move toward smaller-displacement engines. Then, in 1973, the OPEC oil embargo caused fuel prices to skyrocket, and made supplying thirsty big-blocks a difficult task.
Fortunately for us, there was still hope. Cars like Dan Hargrove's 1972 Charger reminds us that muscle cars lived on, and we're proud to see them on the roads today. Despite all the setbacks and restrictions, many of us—Dan included—refused to give up on the muscle car.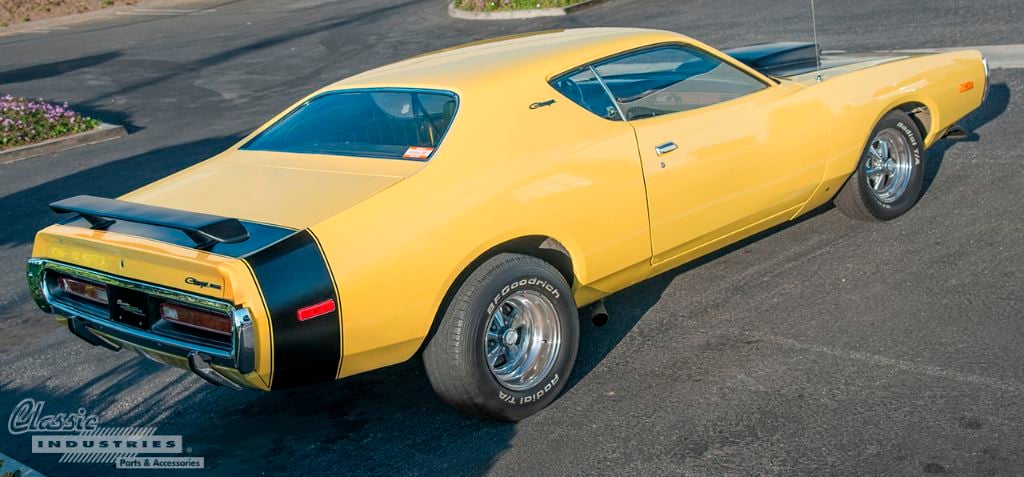 Dan purchased this '72 Charger several years ago, and spent over 3 years restoring it himself. He tells us he chose the 1972 model because his dad owned one of the same vintage, and he and Dan used to take it to the track together back in the day. These fond memories made the Charger an easy choice for a restoration project.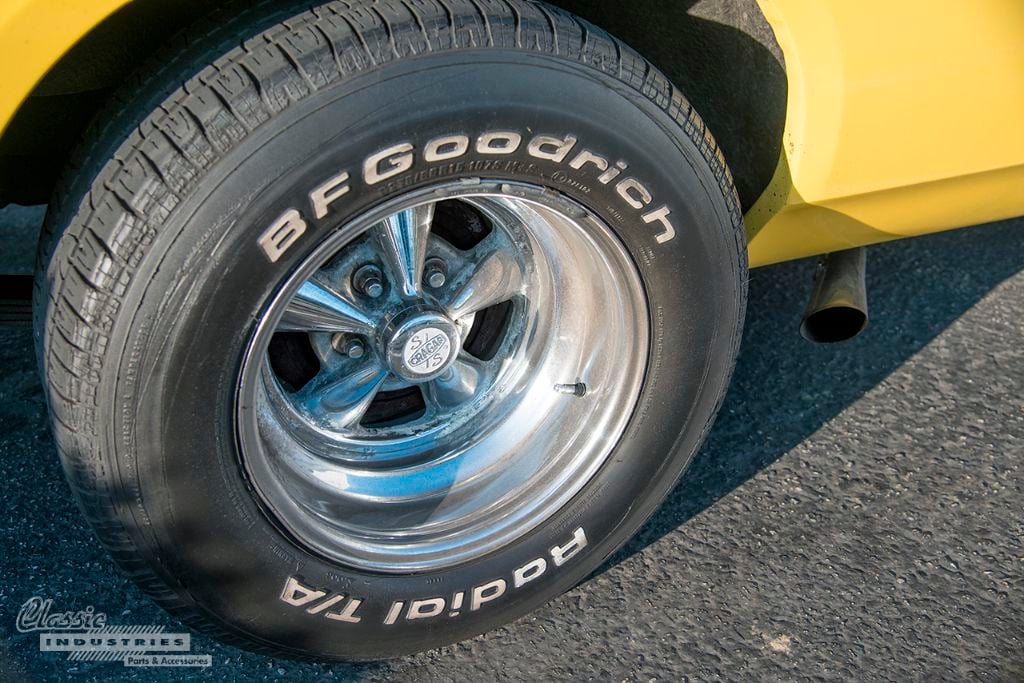 Dan's Charger is painted in the eye-catching Top Banana Yellow, one of only two remaining High-Impact color offerings for 1972 (the other choice would have been Hemi Orange). Matte black accents such as the hood, chin spoiler, R/T-style tail stripe, and Go Wing provide an appealing contrast.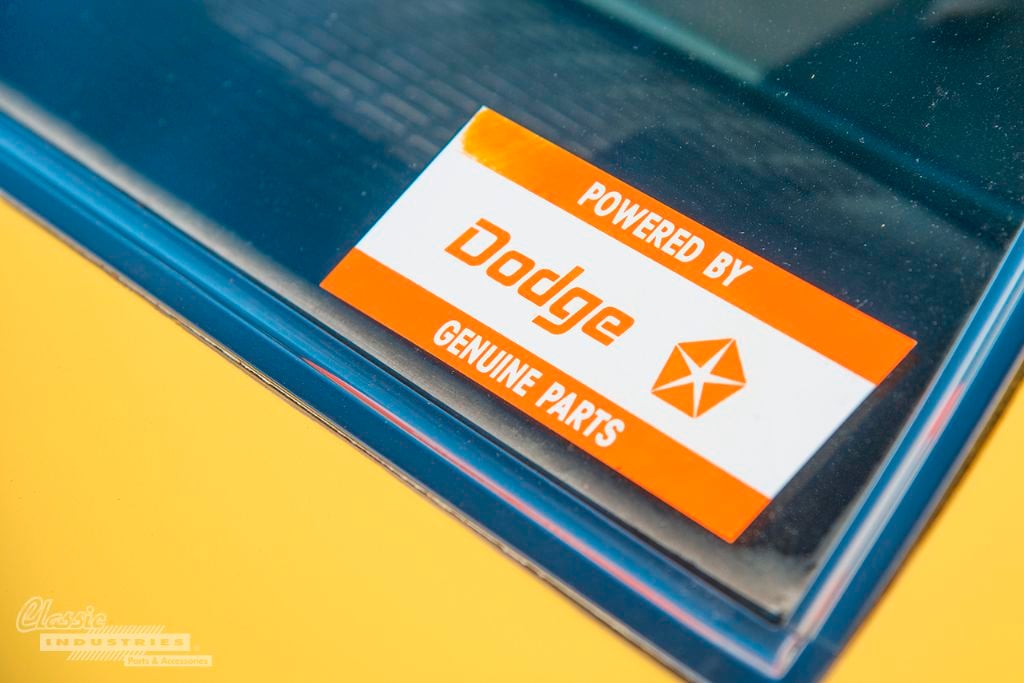 The car's raked stance, side-exit exhaust, and deep-dish Cragar S/S wheels give the car a proper muscular feel. Under the hood, there's a mildly-built 360ci V8 with a four-barrel carb, as well as a 904 automatic transmission.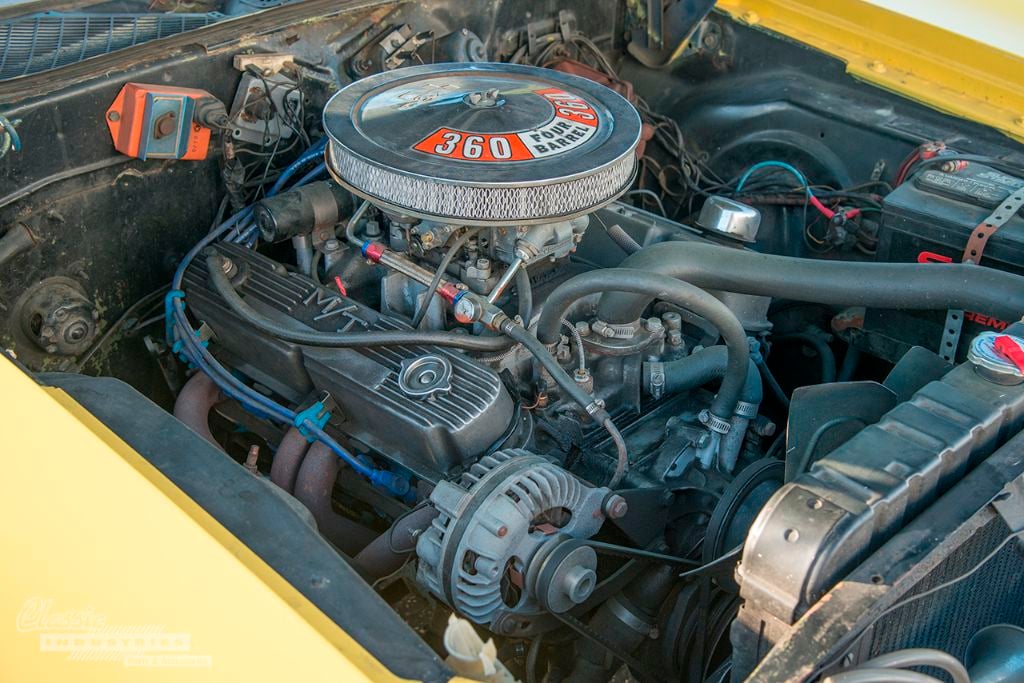 Dan tells us he always enjoys driving the Charger around his hometown of Fountain Valley, California, both for the looks it gets and the childhood memories it brings back. We're just happy to see a fast, loud, rowdy muscle car that has survived through the late-1970s dark ages and lives on as a classic.
If you have a classic Dodge A-, B-, or E-Body model that needs restoration, check out the free Classic Industries Mopar parts catalog by clicking the button below.