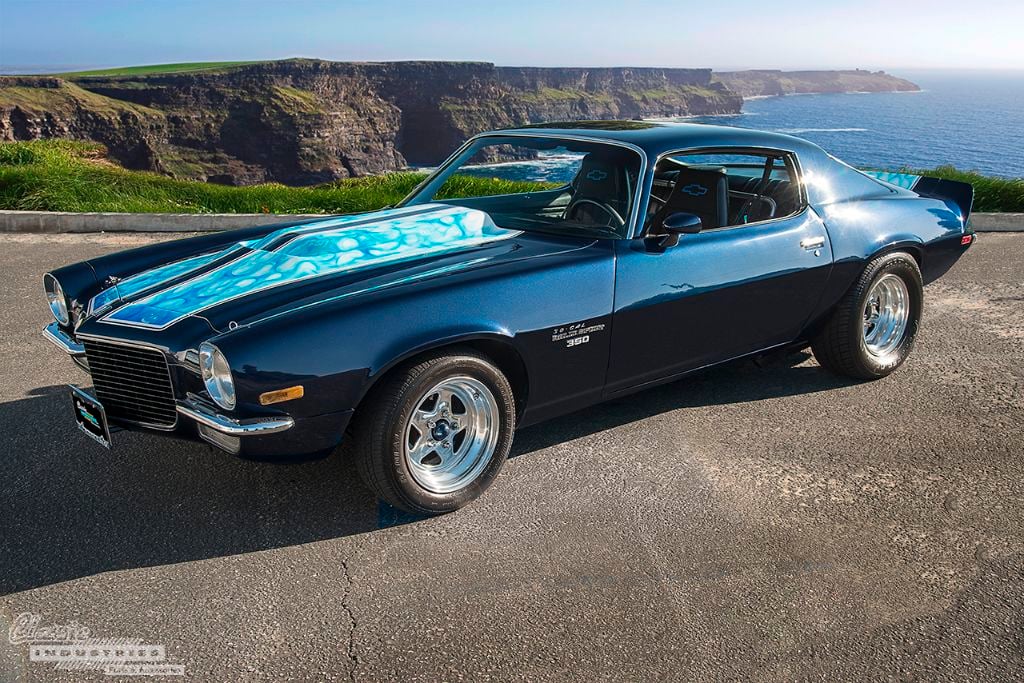 Life has many turning points, and we often make decisions only to wonder what might have been if we had chosen a different path. Such was the case with the sale of this 1971 Camaro, now owned by David Kline, of Lakewood, California.
Back in 2003, the car's previous owner was unsure if he should sell it, but he eventually settled on the decision to let it go. David took this opportunity to purchase the then-rough Camaro as a new project, but as the former owner handed over the keys, he already felt a pang of regret. The young man told David he never wanted to see the car again, since he'd only regret missing out on the chance to restore it. Fortunately, David seized that opportunity and dove in headfirst.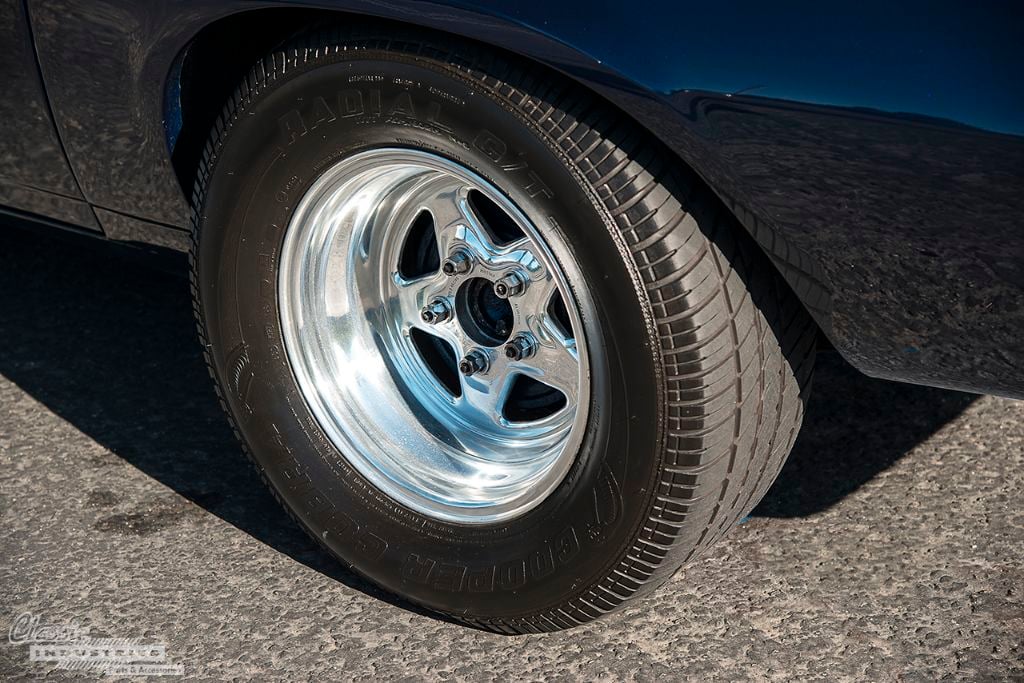 David began by taking the car to custom painter Pete Santini, in Westminister, California. Santini installed an L88-style hood and three-piece rear spoiler, then refinished the car in a deep blue metallic hue. He topped it all off with white racing stripes filled in with blue flames and airbrushed skulls. David tells us the intricate paint job set him back well over $10,000.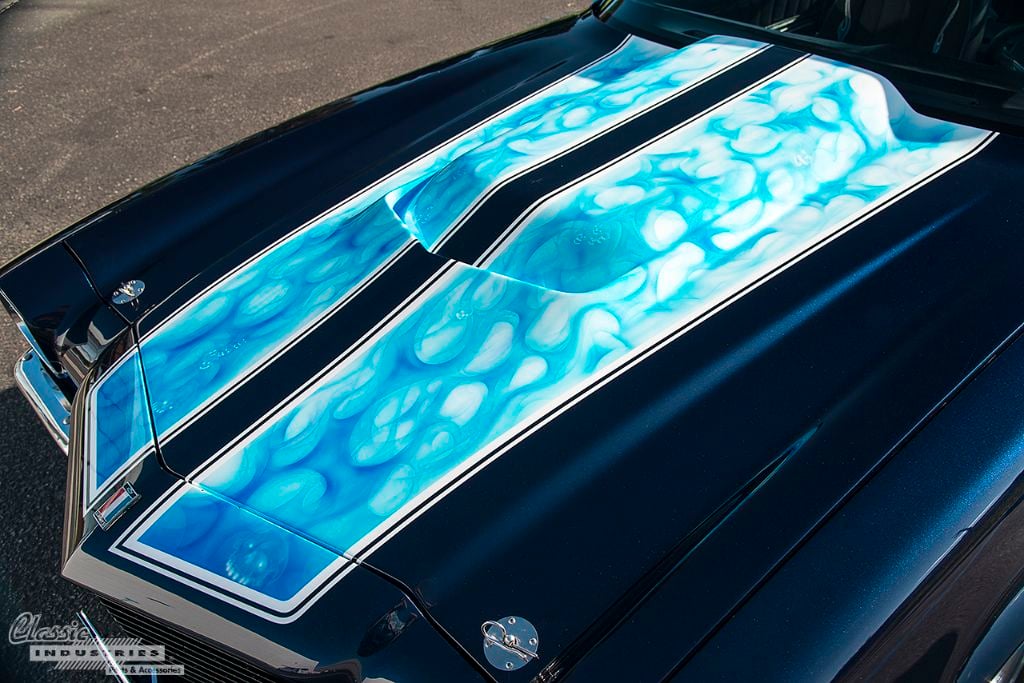 This 1971 Camaro needed a wild powertrain to match its aggressive custom look, so David dropped in a built 383ci V8 that produces 500 horsepower. It's paired with a built TH-350 automatic transmission and posi rearend. The car sits on a lowered suspension, staggered Weld Racing 5-spoke wheels, and wide Cooper Cobra tires.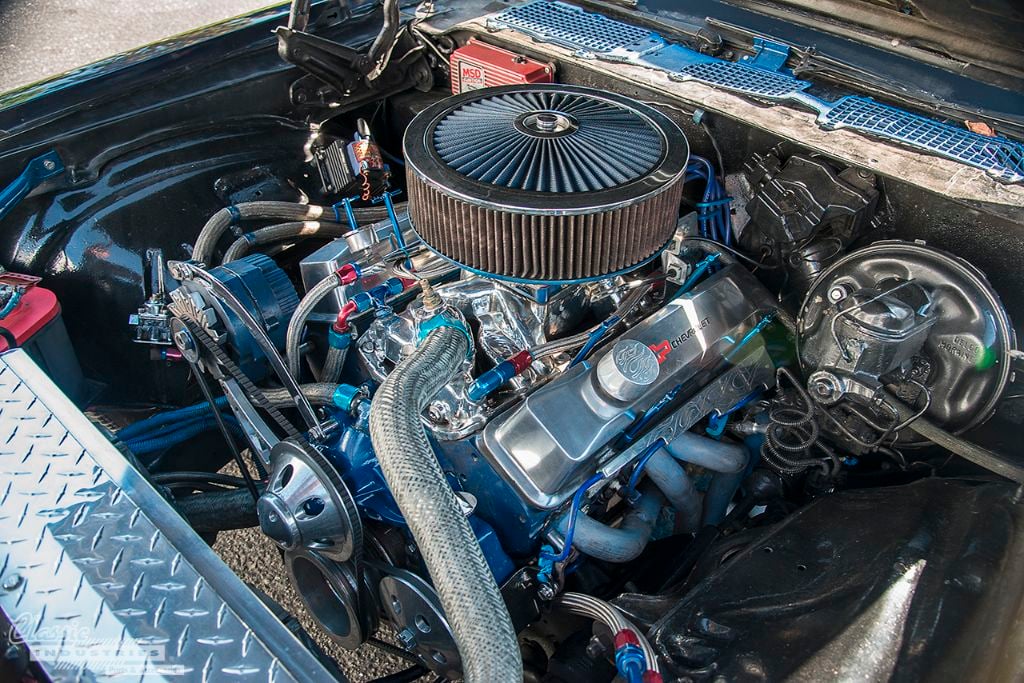 While this Camaro's previous owner may still be wondering what might've been, David doesn't need to wonder. He seized the chance and made his dream a reality. Now he takes the car out to weekend car shows and drag races to let it stretch its legs.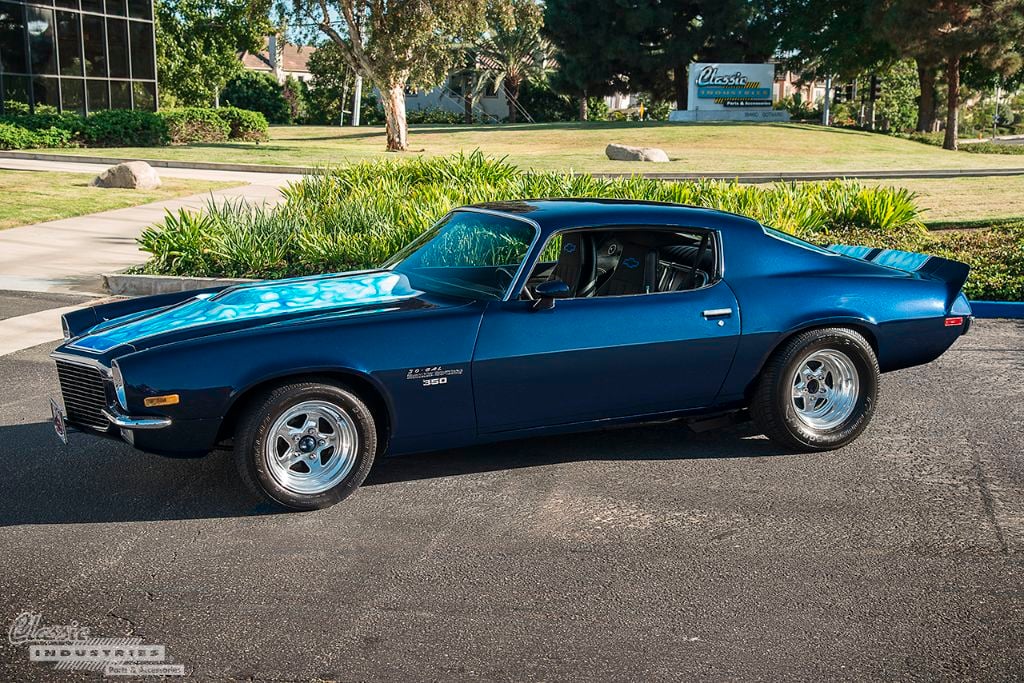 If you have a classic Camaro that's been sitting unrestored, or a long-term project you've been considering selling, think hard before you lose the opportunity to complete the restoration. Classic Industries can help you find the parts you need, whether it's a handful of small items or a fullly-built motor and new body panels. Click the button below for a free full-color Camaro parts catalog.
---