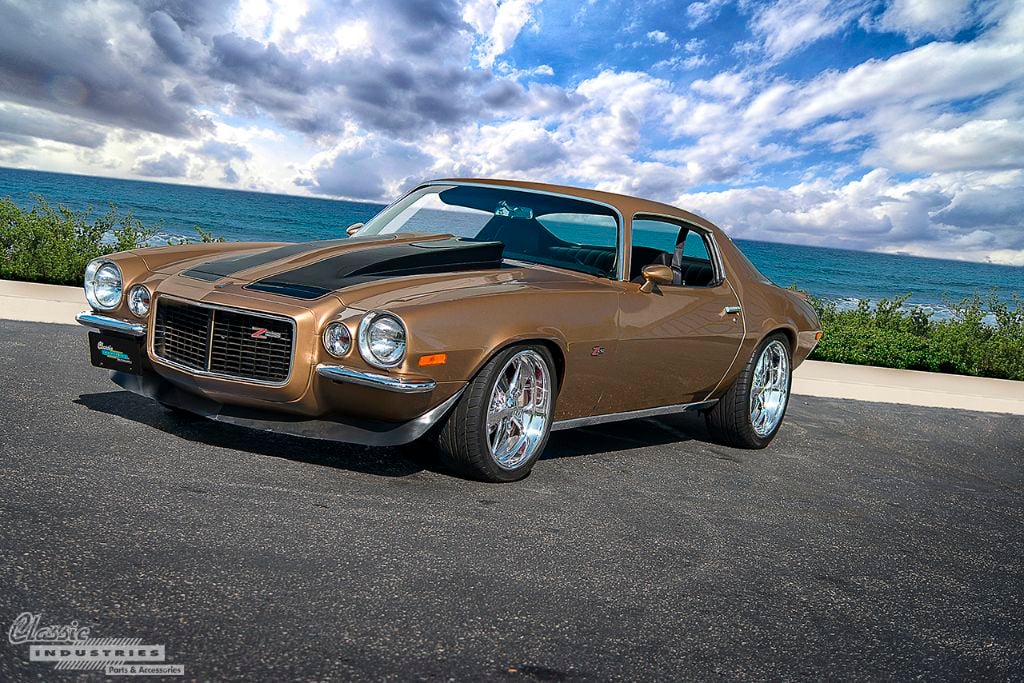 Gold isn't a color you see too often on cars these days, with the possible exception of the champagne color used on some luxury sedans. However, back in the early '70s, gold was a much more popular choice—even for muscle cars. This resto-modded 1971 Camaro serves as a reminder of how much gold paint can complement a classic car.
This Camaro belongs to Wayne Liberator, of Costa Mesa, California. Wayne tells us that he bought the car about 5 years ago, and that it was "mechanically stock and cosmetically perfect" at that time. As much as Wayne enjoyed the stock performance and timeless looks, he also wanted to customize his ride, so he began the process of resto-modding.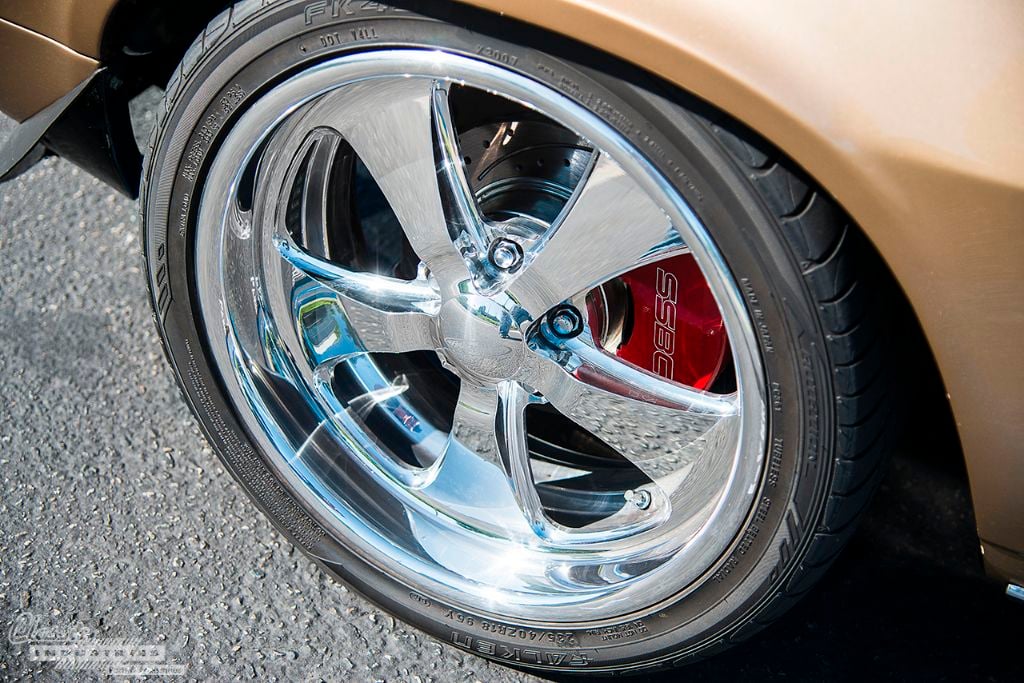 Over the years, Wayne has installed many mechanical and cosmetic upgrades. The front suspension has been replaced with Detroit Speed coilover shocks and A-arms, as well as a power steering rack. The rear rides on new shocks and performance leaf springs. Drilled and slotted SSBC disc brakes are framed by a staggered set of 18- and 20-inch Budnik billet wheels.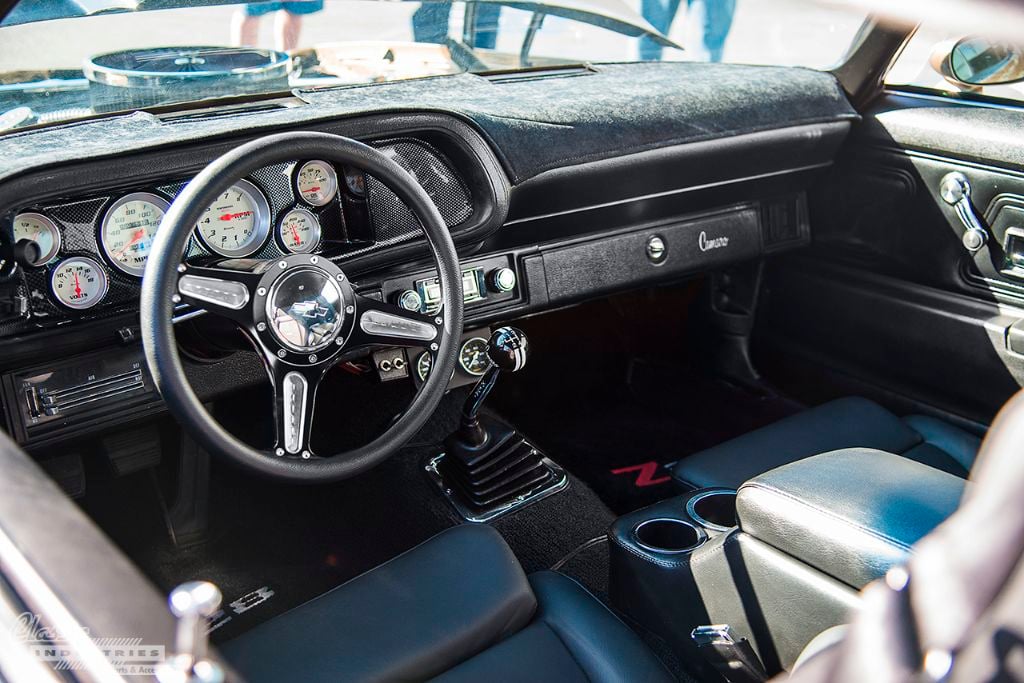 On the interior, a pair of Recaro seats adds comfort and stability during hard cornering. There's also a matching leather center console, machined billet steering wheel, carbon gauge cluster, and white-faced gauges. Manual windows and a 4-speed manual shifter retain the car's vintage style.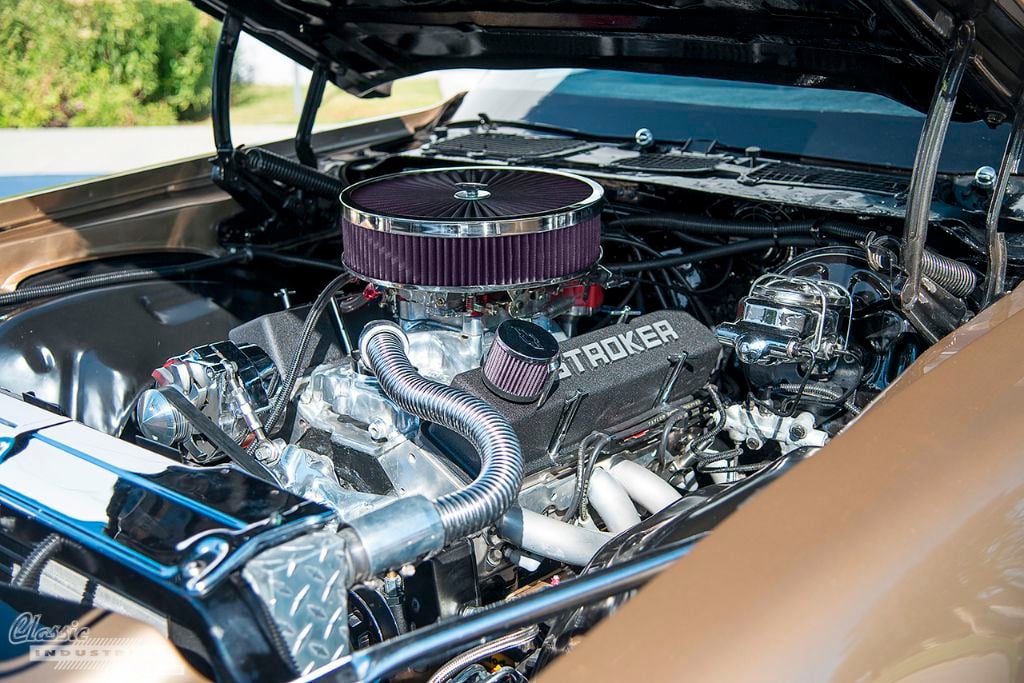 Under the hood, this car is anything but stock. A small-block engine has been stroked all the way to 410ci, with black wrinkle-finish valve covers that attest to this fact. The SBC wears many other performance modifications, and generally looks spotless. This engine is mated to a close-ratio Muncie M22 transmission. Wayne also tells us he has a 572ci big block crate motor ready to go in, for even more power. Despite this, he knew that it'd be a shame to discard the numbers-matching engine and transmission, so he has them safely tucked away in storage.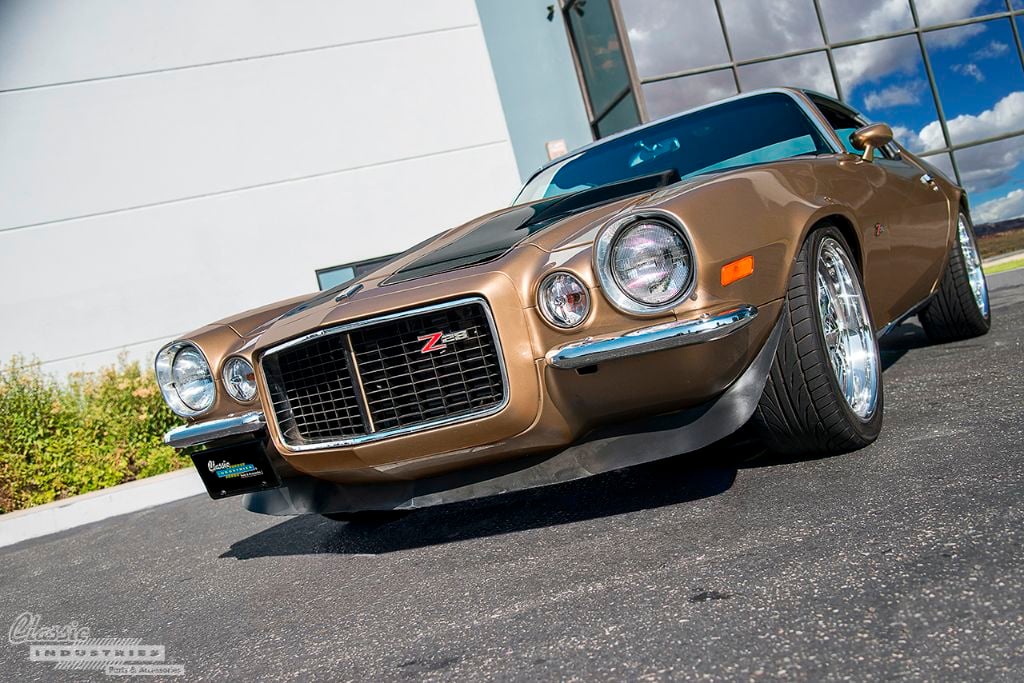 Wayne says that virtually all of the resto-mod parts he has purchased have come from Classic Industries, and that he "couldn't have done it without Classic". We're glad to have been a part of this project, and we can't wait to hear it roar into our parking lot soon with an even bigger motor.
If you've got a Camaro, Classic Industries can help you find all the parts you need—whether it's is in need of restoration, or already fully-restored and ready for some modifications. Click the button below for a free Camaro parts catalog.