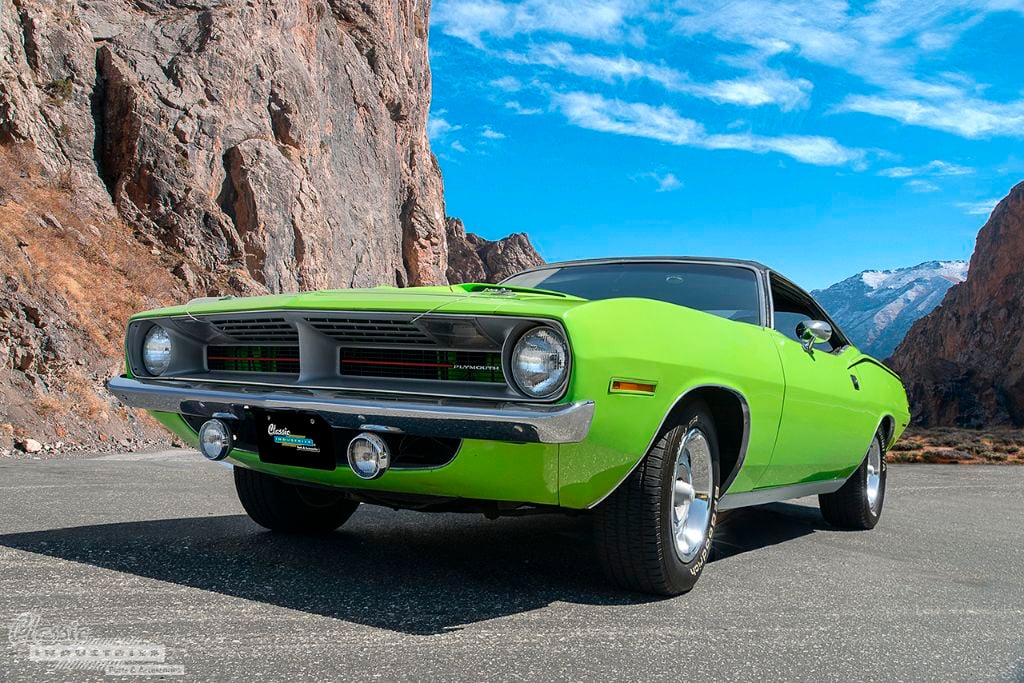 It's always tough to let go of a car you love, but sometimes these decisions become necessary. When we spoke to John Schwarz, of Huntington Beach, California, he told us about the 1970 Barracuda he owned in high school. When he graduated, John didn't want to sell the car, but he also wanted to go to college and improve his job prospects, so he made the tough decision to let it go and put the cash towards his education.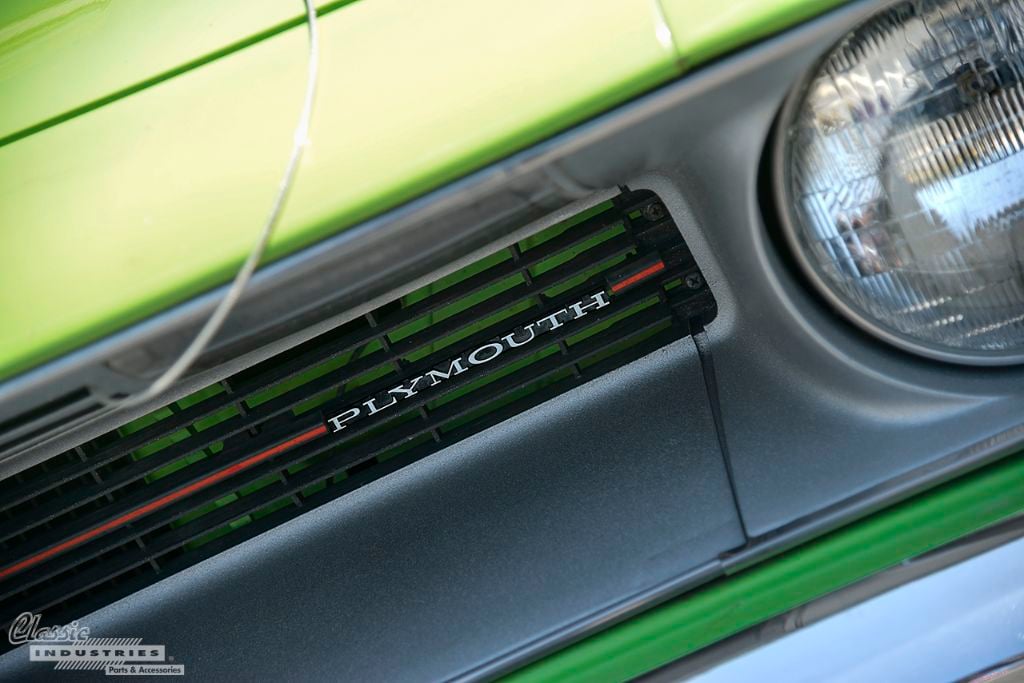 Ever since he sold his first Barracuda, John wanted to find another. In the summer of 2016, his hard work finally paid off, and he was able to purchase the 1970 Plymouth 'Cuda seen here from a friend. Thanks to his patience, he ended up with a car that's even nicer than the one he had back in high school.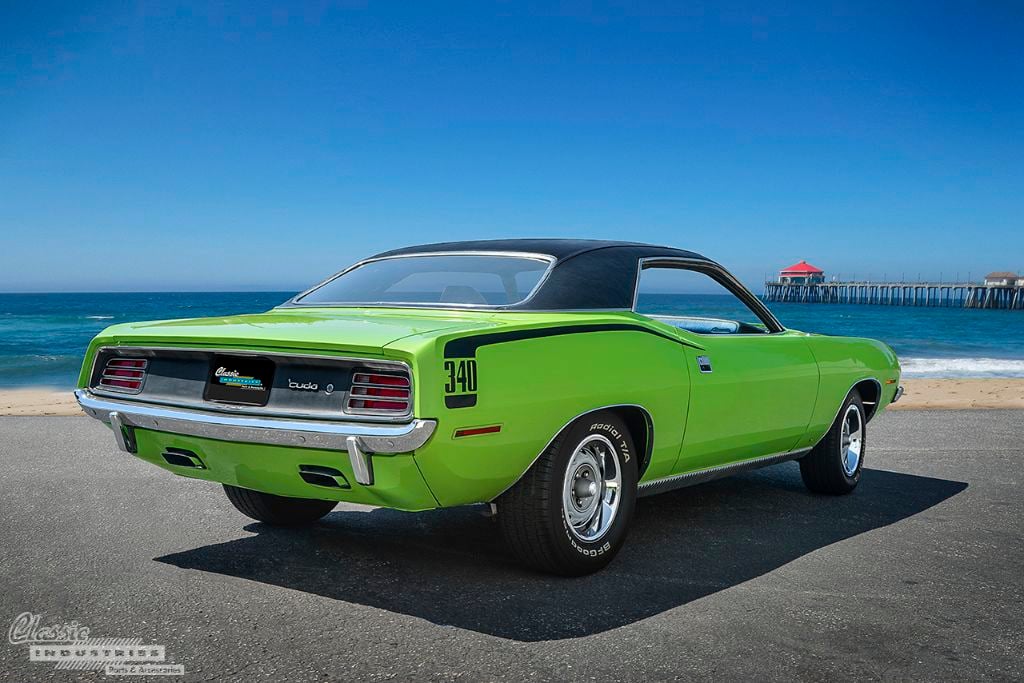 The previous owner found this 'Cuda in New Hampshire, and it received a full frame-off restoration in 1992. Since then, the car has been garage-kept and lovingly maintained. John tells us it has had less than 18,000 miles since the restoration — that's less than 1,000 miles per year.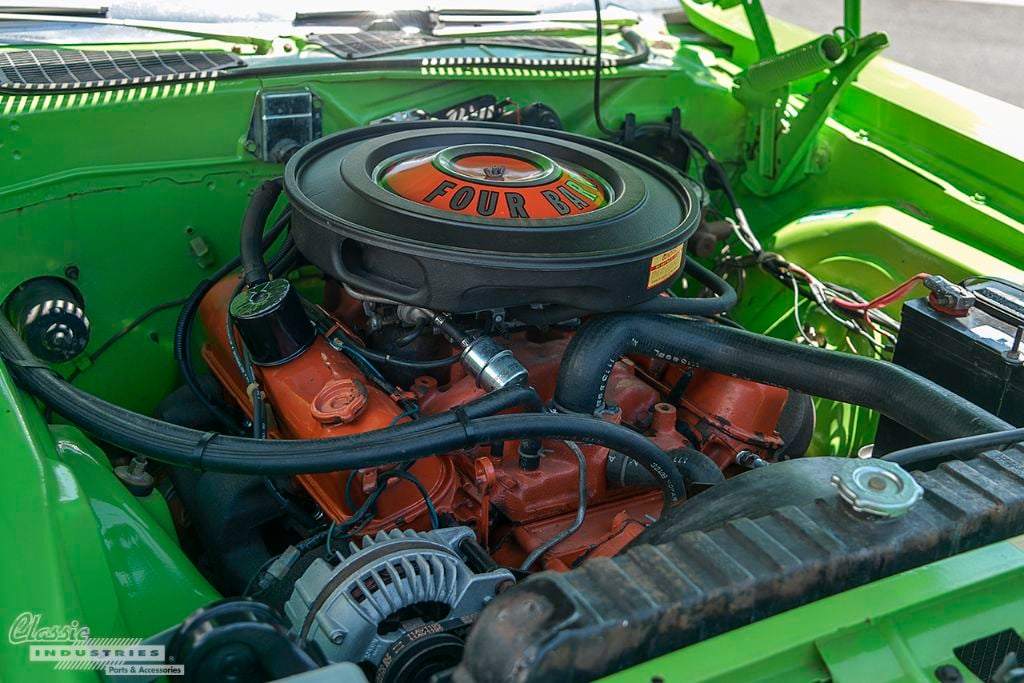 John's 1970 Plymouth 'Cuda is powered by a 340ci V8 and 4-speed manual transmission with a pistol-grip shifter. The body is painted in eye-catching Sublime green with black graphics and a black vinyl top. New chrome bumpers and trim top off the pristine exterior.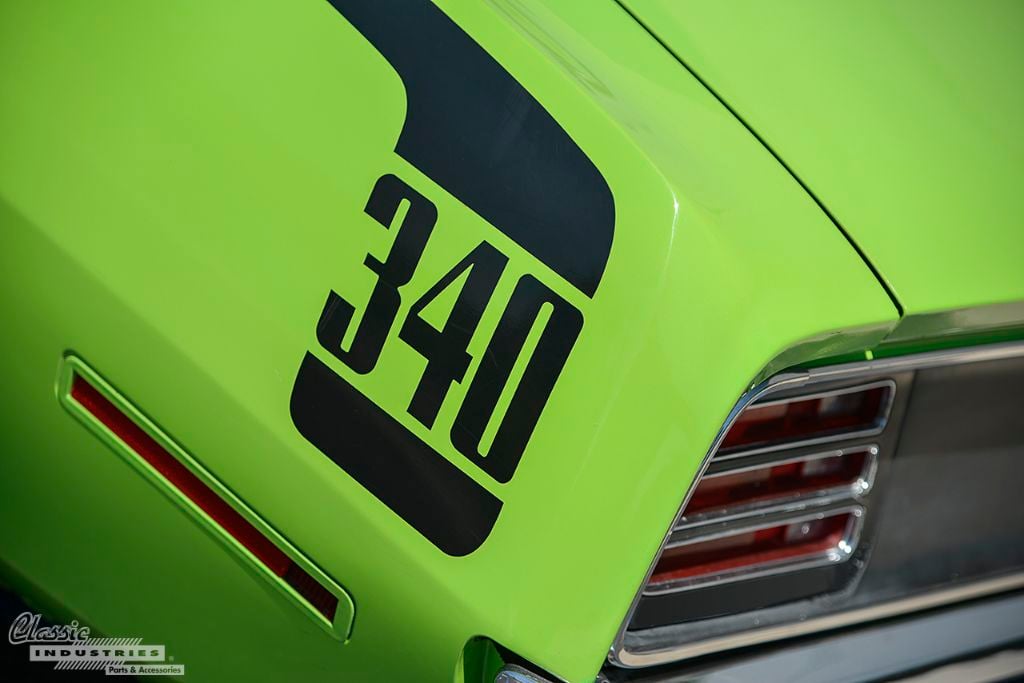 John still intends to keep the car's mileage low, but he's also not going to let it collect dust in his garage. He frequently drives it on weekends and lets the 340 roar down the California highway.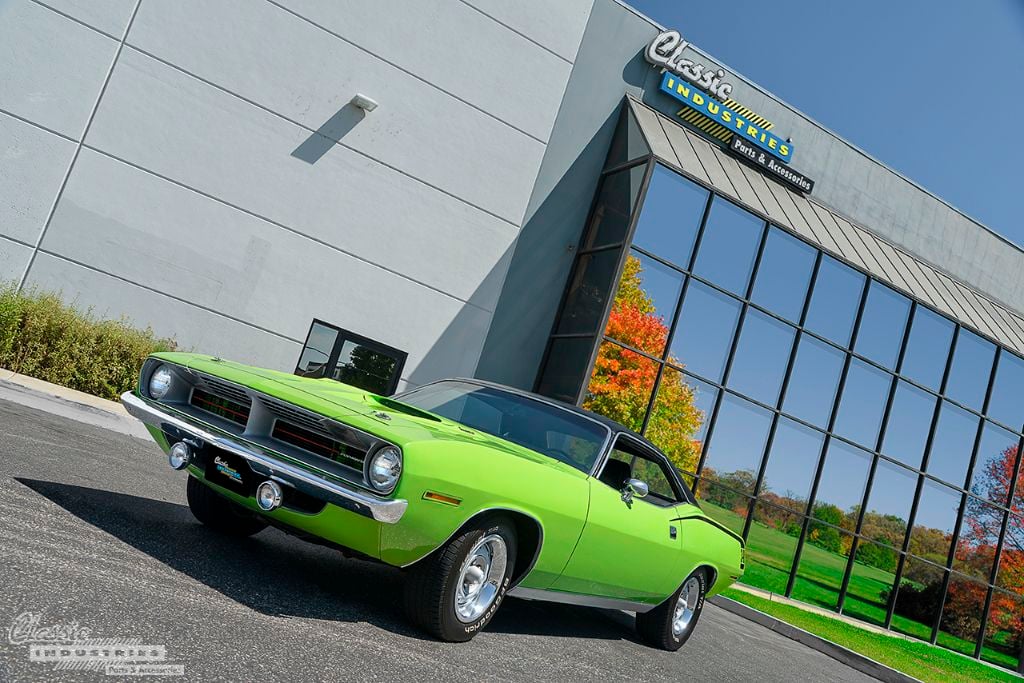 Whether you sold your beloved high school muscle car and plan to buy another as a project, or you still own the car and need to restore it to its former glory, Classic Industries has all the MOPAR parts and accessories you need. Click the button below to get your free MOPAR restoration parts catalog.
---