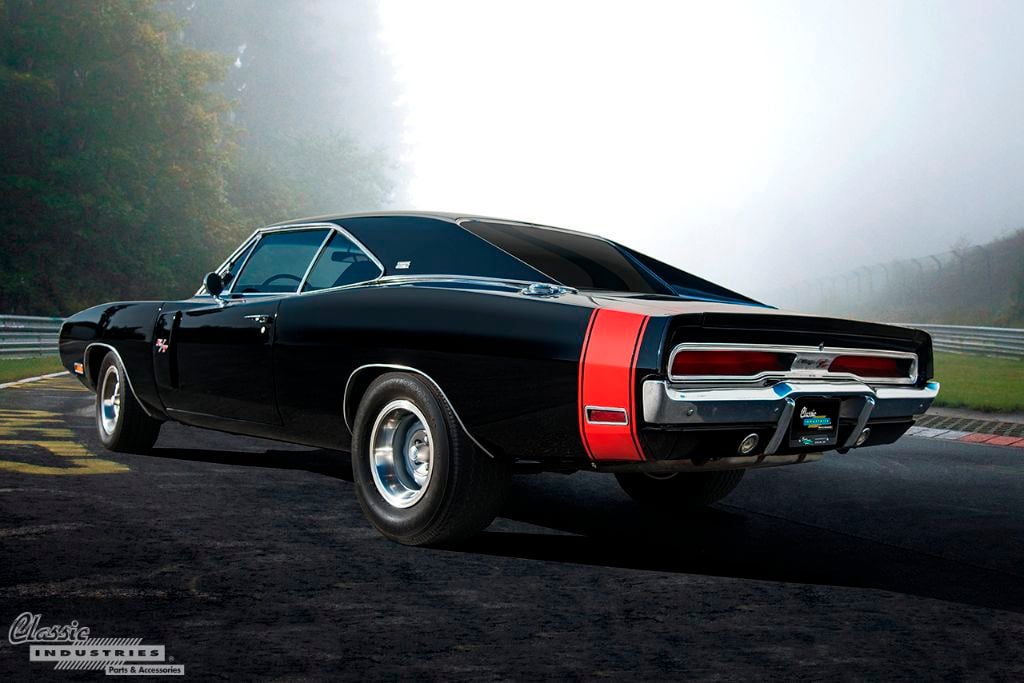 R/T--two letters that will instantly put a smile on the face of any classic Mopar enthusiast. Representing "Road/Track", the R/T package bridged the gap between an ordinary street car and a hardcore track machine. In the case of the 1970 Charger seen here, the R/T badges mean it came standard with a 440ci Magnum V8 that produced 375hp and a whopping 480lb-ft of torque. The R/T model also included heavy-duty suspension components, simulated scoops on the doors, sleek one-piece tail lamp trim, and a longitudinal rear "bumblebee" stripe. In 1970, the Charger R/T replaced the Charger 500 at the top of the model's three-level performance hierarchy (aside from the race-ready Daytona model).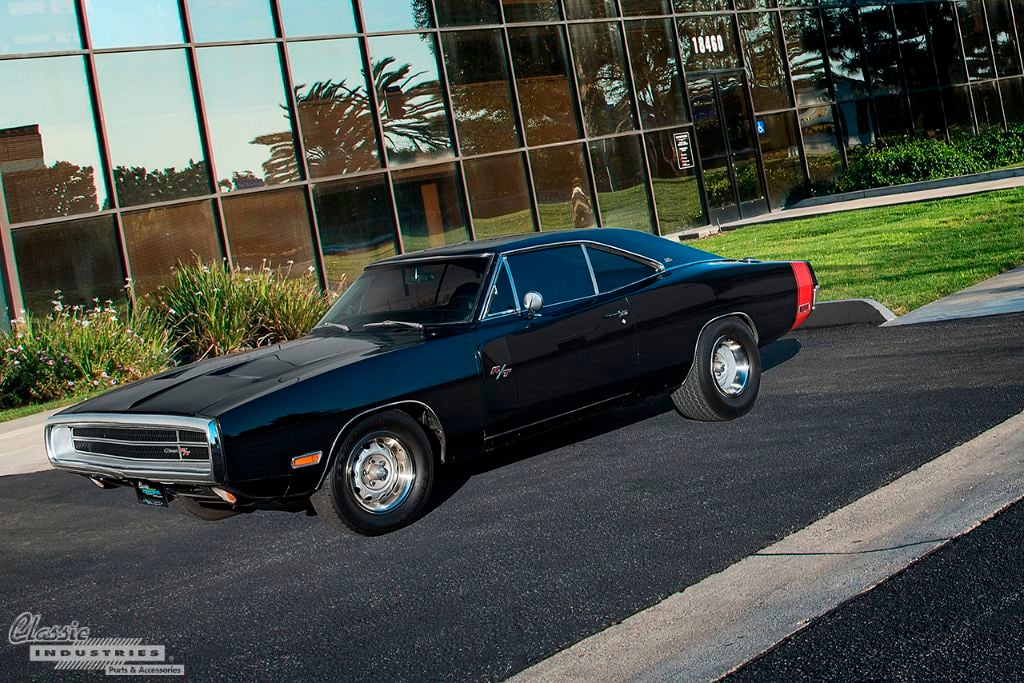 The black and red 1970 Charger R/T seen here belongs to one of our customers, Michael Lopez, of South Gate, California. This car is a true R/T model with the Special Edition package that includes leather bucket seats, a wood-grain steering wheel, and bright pedal trim, among other upgrades. It has also received a subtle resto-mod treatment, with lowered suspension and wide Rallye wheels.
We asked Mike if he drives the car often, and the answer was a resounding yes. He replied, "why have cool cars if you're not gonna drive them?" We couldn't agree more, and it's great to see this rolling piece of Mopar history on the road. If you've got a classic Mopar car of your own that's in need of restoration or performance parts, Classic Industries can help! Click the button below for a free parts catalog.