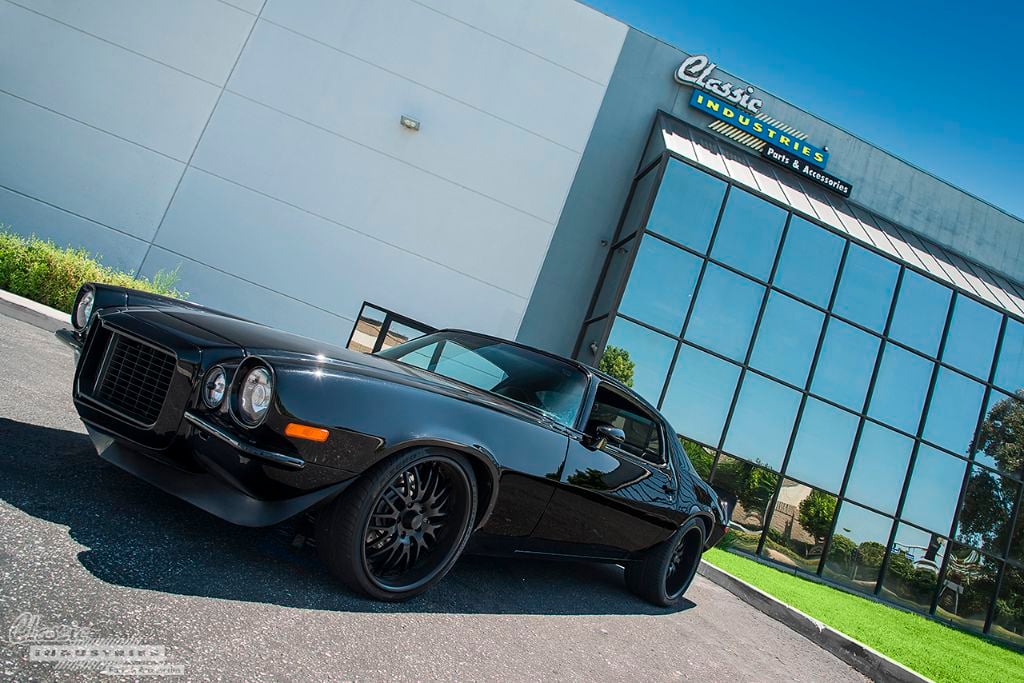 Here at the Classic Industries Retail Showroom, we often see vehicles you might call "head-turners". They're decked-out in red, yellow, green, or purple paint, airbrushed with stripes or flames, and covered in sparkling chrome galore. However, a few vehicles we see in our parking lot take things in the opposite direction with an understated stealthy look.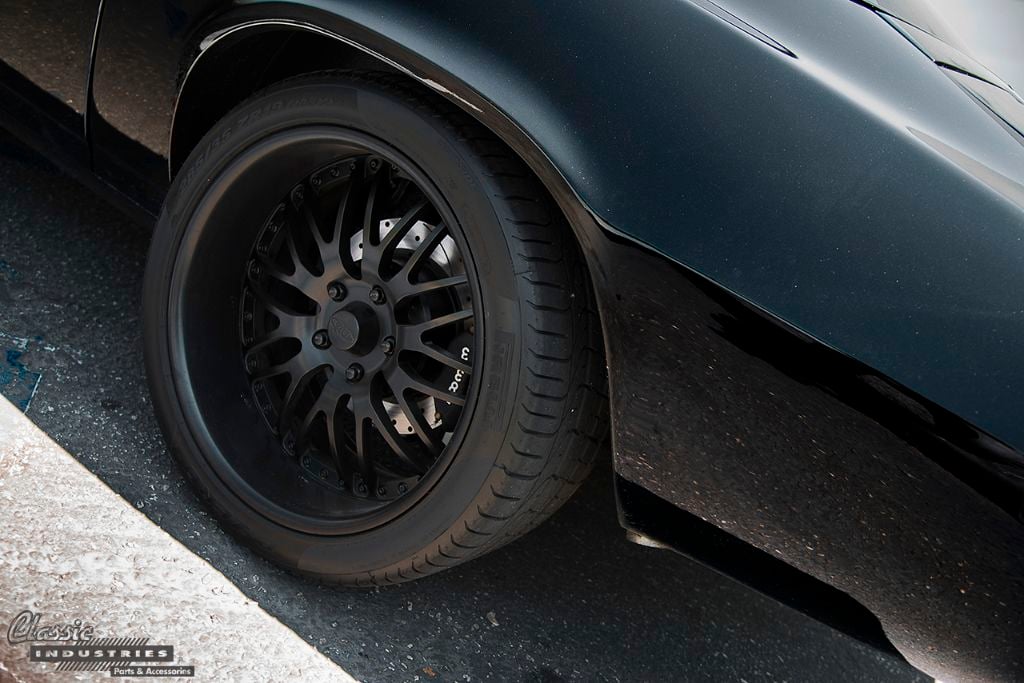 At first sight, this 1970 Camaro had us subconsciously humming "Paint it Black" by the Rolling Stones. Every inch of the car's exterior has been blacked-out, from the split bumpers and projector headlamp housings to the steering wheel, Wilwood disc brake calipers, and 19-inch Intro billet wheels wrapped in Pirelli tires.
The Camaro's body is finished in a glossy black with a highly-polished mirror finish that reflects its surroundings in vivid detail. This car was originally a beat-up circle track racer until it was purchased by Scott Williams of Menifee, California. Scott performed a full frame-off restoration, and brought the car to the stunning condition seen here.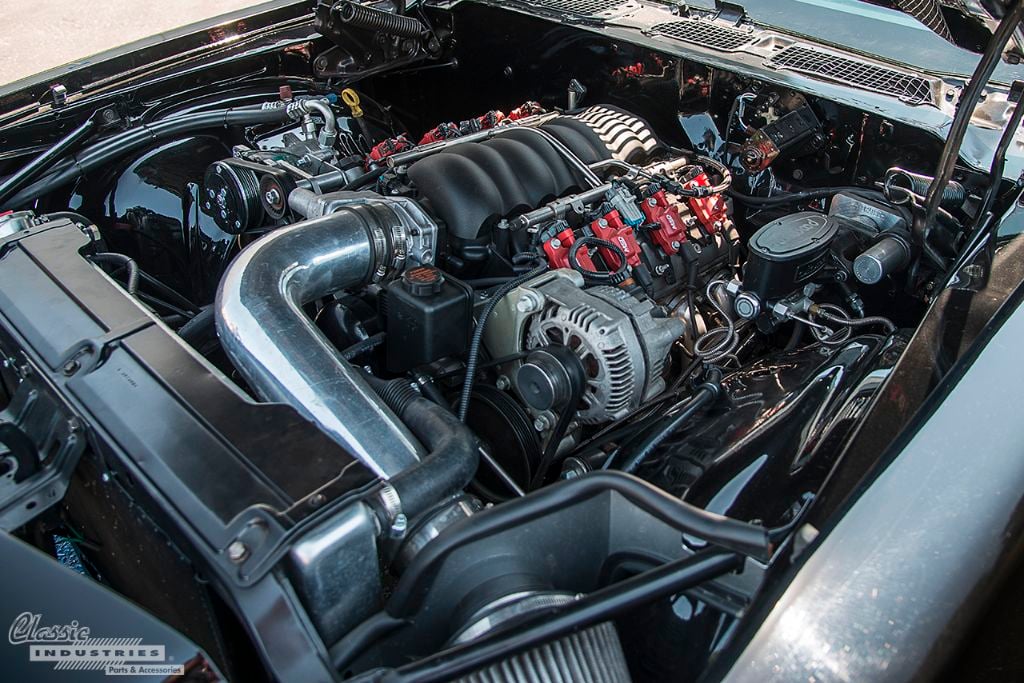 Under the hood, Scott's stealthy 1970 Camaro has a powerful surprise in store. It features a modern fuel-injected LS3 motor, which has been bored and stroked to 422ci (about 6.9 liters). This is paired with a 4L80E automatic transmission, and delivers a serious gut-punch of naturally-aspirated V8 power.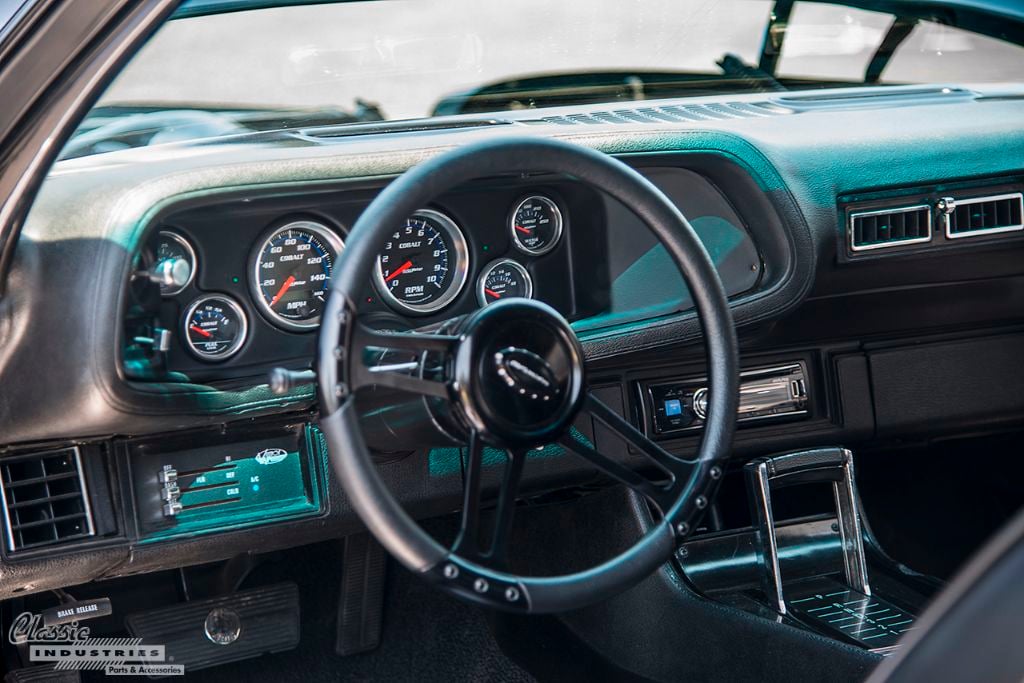 On the interior, Scott's Camaro features black leather bucket seats, Auto Meter Cobalt gauges, and an elegant black billet steering wheel. Scott tells us he completed the restoration with many parts from the Classic Industries Camaro catalog, and that the staff members he dealt with were "always knowledgeable, friendly, and customer-service oriented". We're glad to hear this feedback! Thanks for sharing your car with us, Scott.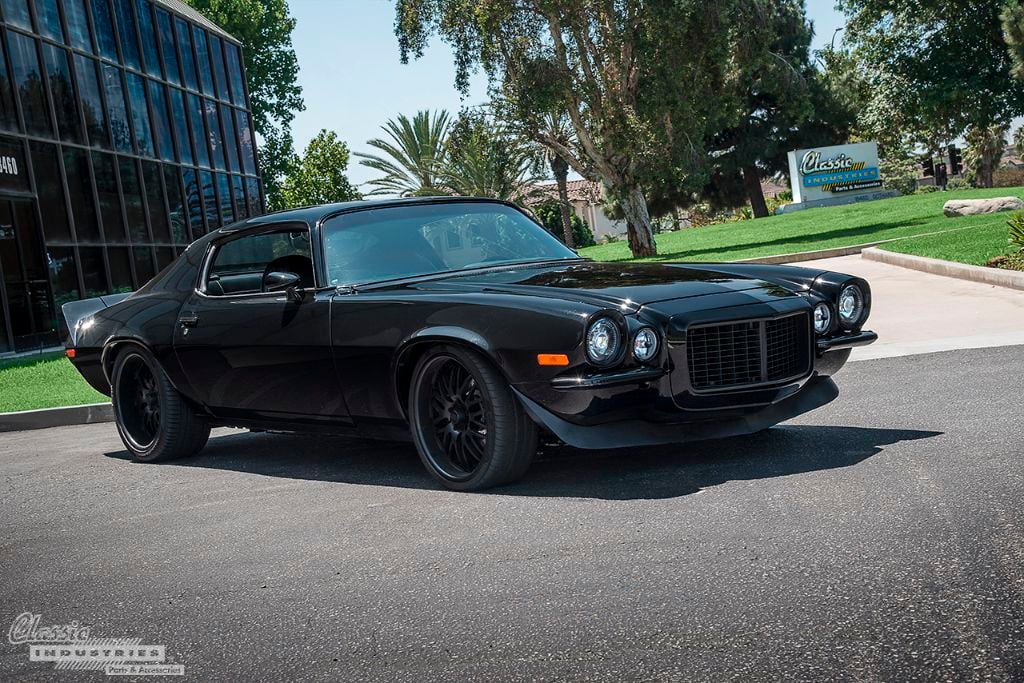 If you have a classic Camaro that's in need of restoration, Classic Industries has the parts you need to make it look like new again, or give it a unique appearance like Scott's. Click the button below for a free Camaro parts catalog.