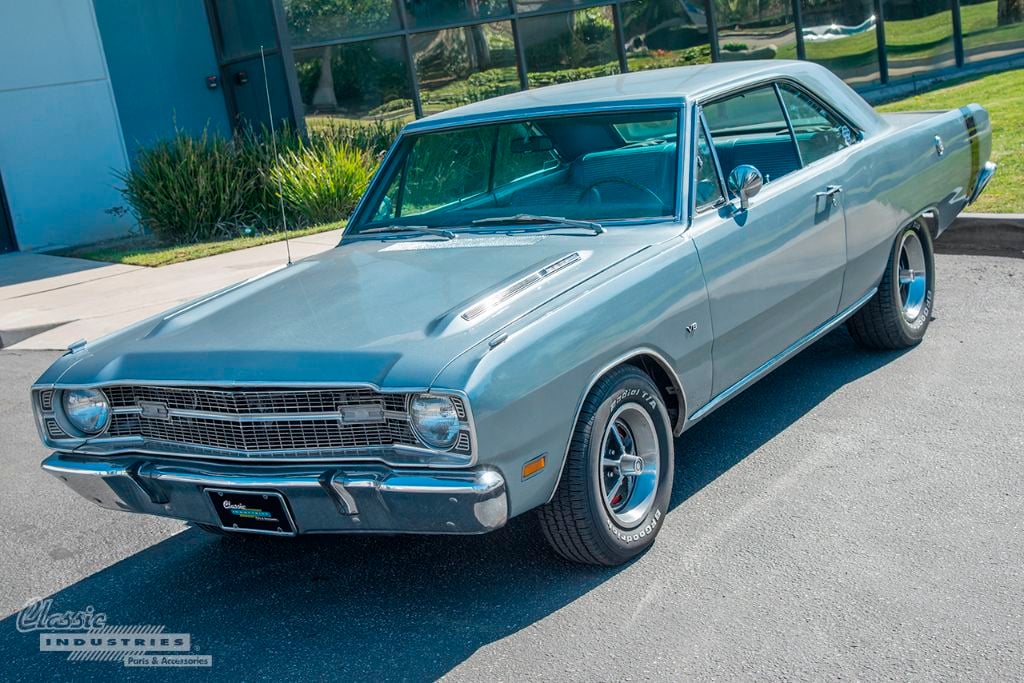 The Dodge Dart is the definition of a car that punches above its weight class. Introduced in 1960 as an entry-level full-size model, the Dart quickly garnered a reputation for being both affordable and reliable. In 1967, thanks to a substantial redesign and more powerful engine options, the Dart became even more popular as an inexpensive platform for hot-rodding. It might not have had the raw power of a top-of-the-line Charger or Coronet, but it was significantly more affordable and had what all hot-rodders truly crave: potential.
The 1969 Dodge Dart seen here is a mid-range GT model, which would have originally been built with either a 170ci or 225ci slant-six or a 273ci or 318ci V8. All of these motor options provided adequate propulsion for the compact Dart, but not nearly as much as the 340ci V8 in the pricier Swinger 340 and GTS models. Remember how we said the Dart has potential? If so, you might see where we're going with this.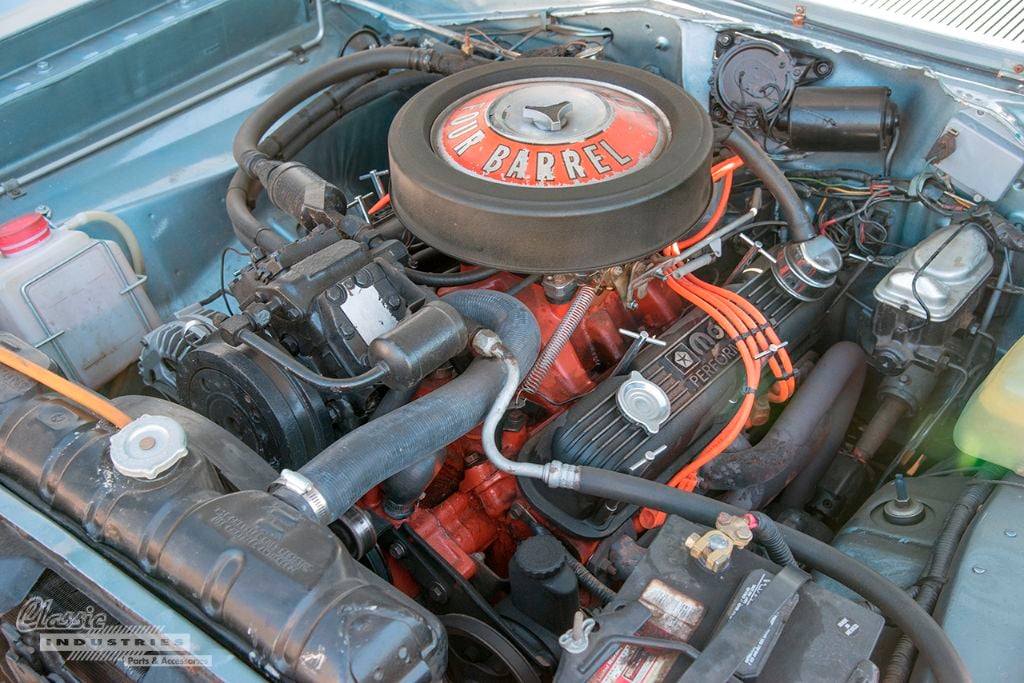 Popping the hood on this 1969 Dart reveals—yep, you guessed it—a 340ci four-barrel-carb V8. Owners Donald and Maria Kennedy installed it after purchasing the car in rough shape from its original owner. Of course, dropping in a new engine wasn't the only change, and the couple fully restored the car inside and out. The body was painted in Breakwater Blue Metallic (a Lexus color), with a black bumblebee stripe on the tail inspired by Dart GTS models. The flat GT hood was also swapped for a GTS-style hood with appropriate "340 Four Barrel" emblems.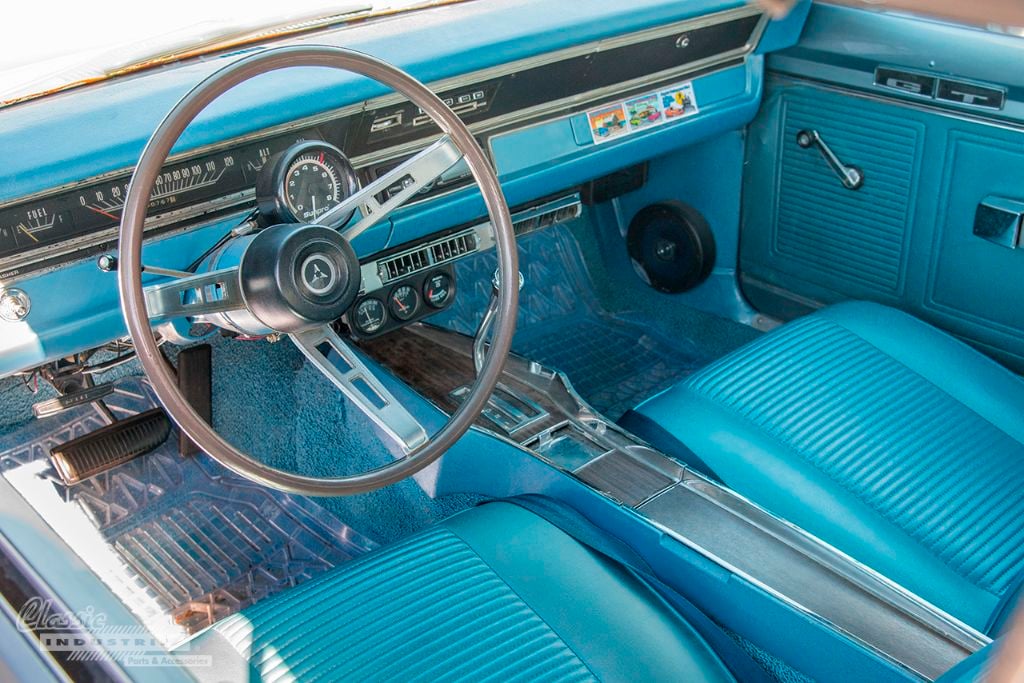 Inside the Kennedys' 1969 Dart, you'll find blue vinyl upholstery, blue carpet, and a few wood grain and chrome accents. There's also an updated stereo system, and a handful of aftermarket gauges, including a large column-mounted tachometer.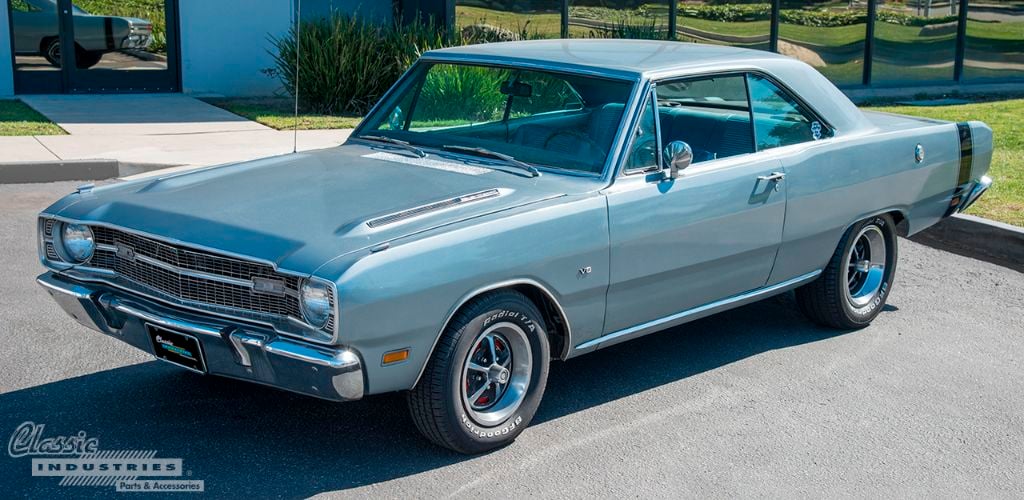 The Kennedys enjoy driving their classic Dart every day, especially with the 340 and other performance improvements. Even in this subtle shade of metallic blue, the car never fails to turn heads on its travels throughout southern California.
If you've got a classic A, B, or E-body Mopar car, check out the newest Classic Industries Mopar parts catalog. It's packed with thousands of parts and accessories for your classic Dodge or Plymouth! Click the button below to get your copy today.