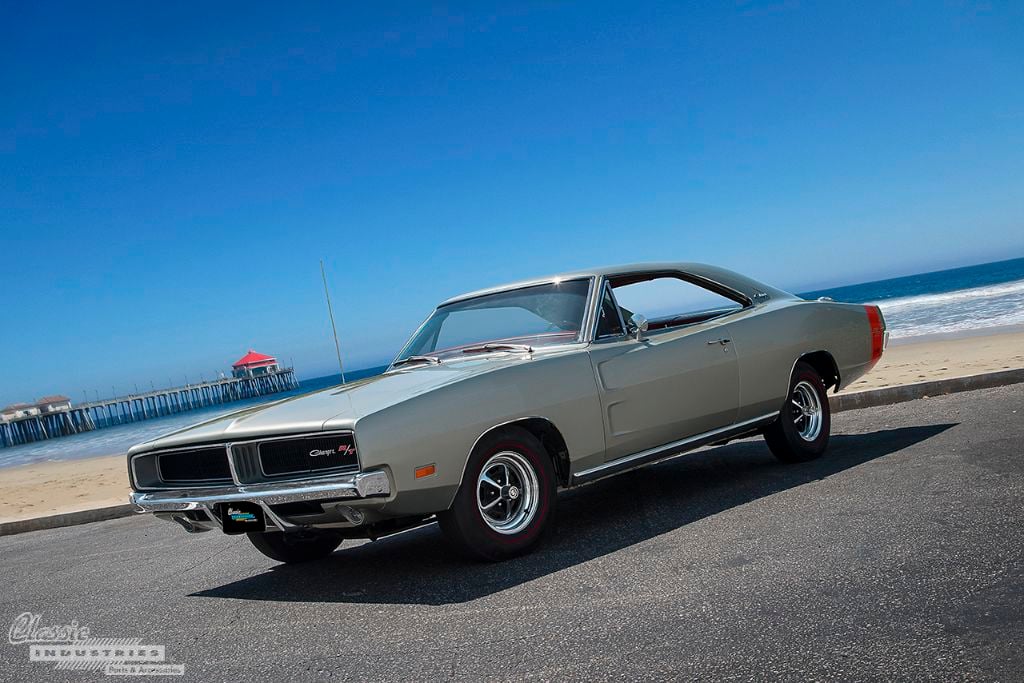 Every classic car has a story, and one of the best parts of our jobs here at Classic Industries is to hear these stories firsthand. This allows us to see the stunning end result of a project that was many years (or sometimes decades) in the making. It also serves as a reminder of all the blood, sweat, and tears that go into completing a difficult project, or realizing a lifelong dream.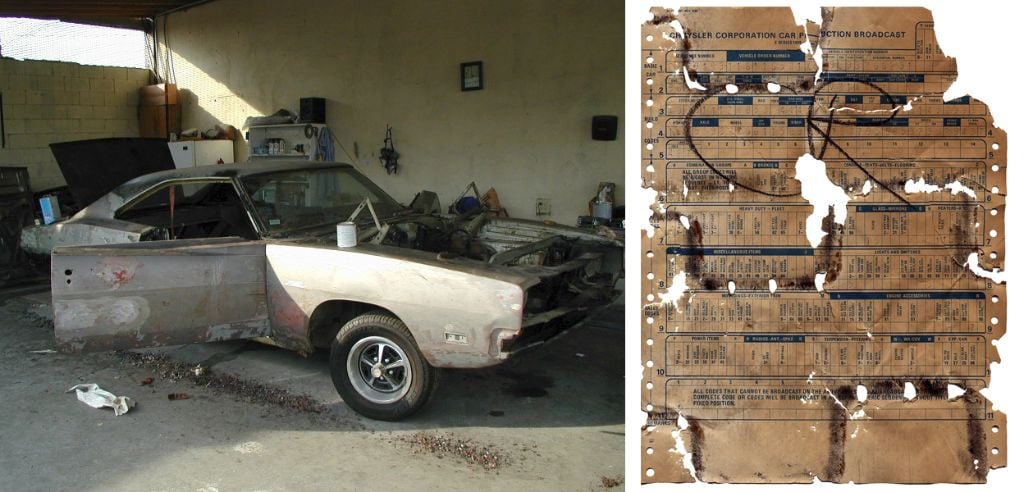 The 1969 Charger R/T pictured here belongs to Curt Starz, of Huntington Beach, California. He purchased the car in 2003 in Sacramento, CA. It was in rough condition, with faded black paint, rust, crash damage to the rear quarter panel, and a tattered red interior. Fortunately, as Curt examined the car, he found that it was a numbers-matching vehicle, and that it included the original build sheet.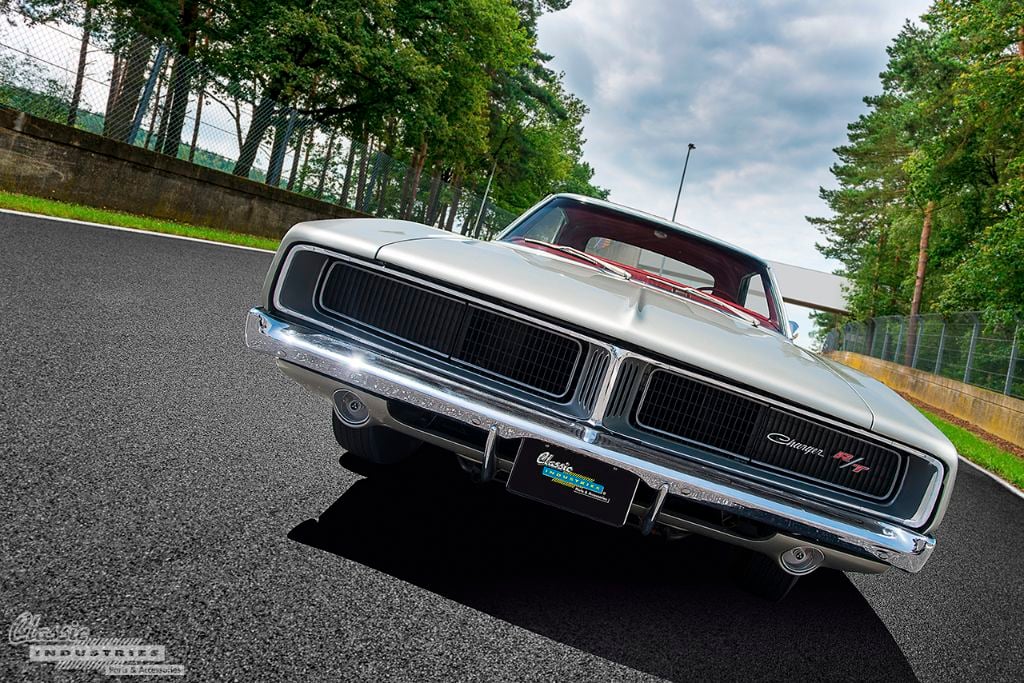 The build sheet specified that the car was built on Jan 16th, 1969 at the Hamtramck, MI Plant. Its original 375-horsepower 440 Magnum V8 engine and 727 Torqueflite automatic transmission were still in place, as was most of its red vinyl interior, but its silver exterior had been painted over. Much more information on the car's original specs can be found on Curt's web site.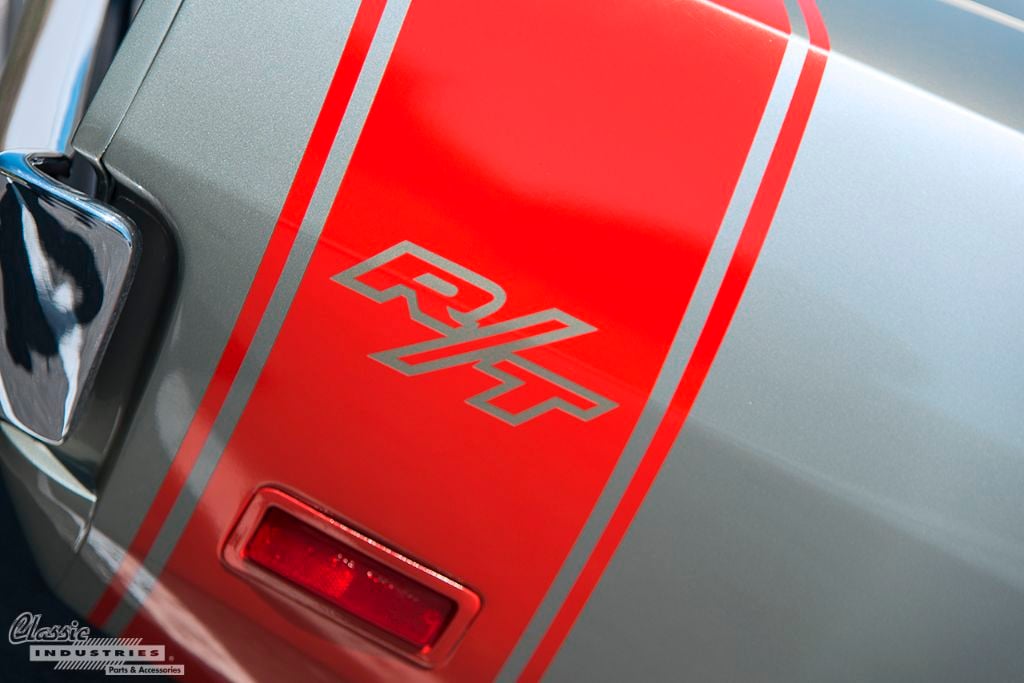 Curt tells us he spent four years restoring the car to "complete show car quality". As you can see here, that's an understatement — this Charger is immaculate. The body was repainted in metallic silver with a red R/T stripe, and new chrome trim, glass, and lighting was installed.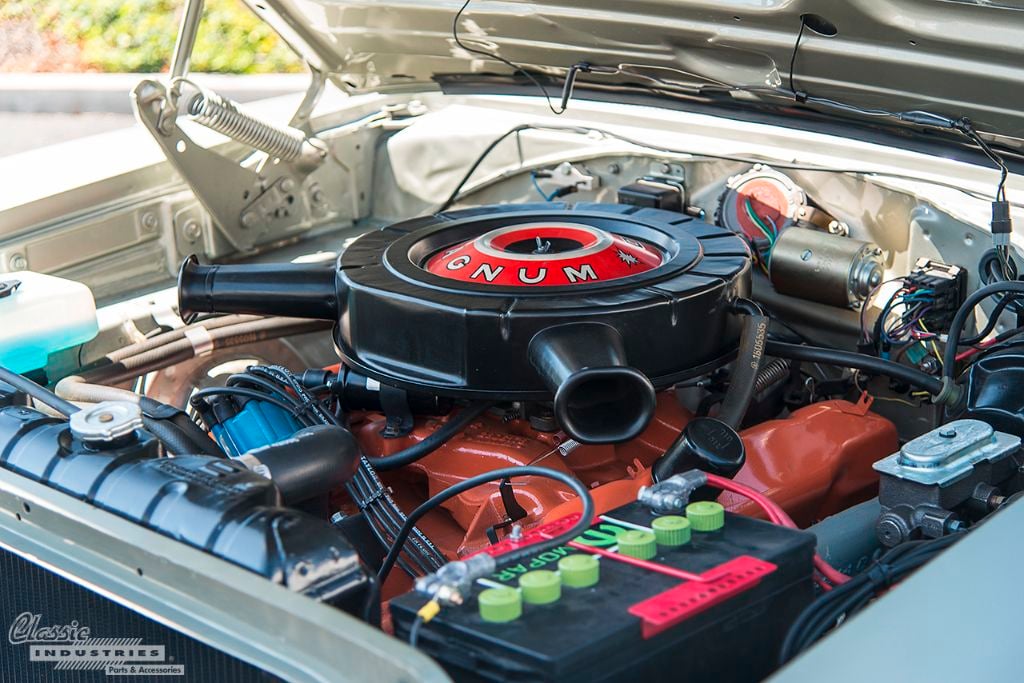 The original engine and transmission were meticulously rebuilt. Curt even found an original cast intake manifold and carburetor, as these parts had been replaced with aftermarket items by the previous owner.
[gallery ids="5065,5064,5062"]
The interior included non-factory bucket seats, so Curt purchased a replacement set of buckets to match the original rear seats. Everything was reupholstered in new red vinyl, and red carpet was also installed. Pretty soon, the interior was looking brand new again.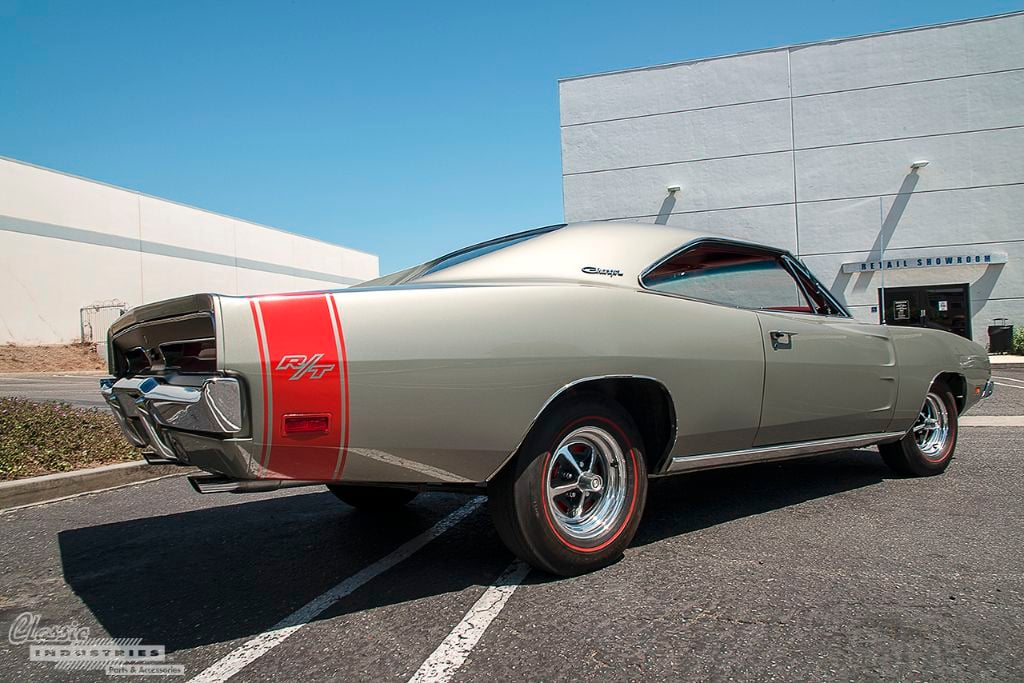 Curt loves to drive his restored 1969 Charger R/T, and we were fascinated by the degree to which he documented its story. This is a gorgeous example of a classic Mopar muscle car, and Curt takes wonderful care of it. When he needs some odds and ends or replacement parts, he stops by the Classic Industries retail showroom just down the street from his home.
If you have a classic Dodge or Plymouth Mopar A, B, or E-body car, Classic Industries has the parts you need to restore it to tip-top shape. Click the button below for a free full-color parts catalog for your car.