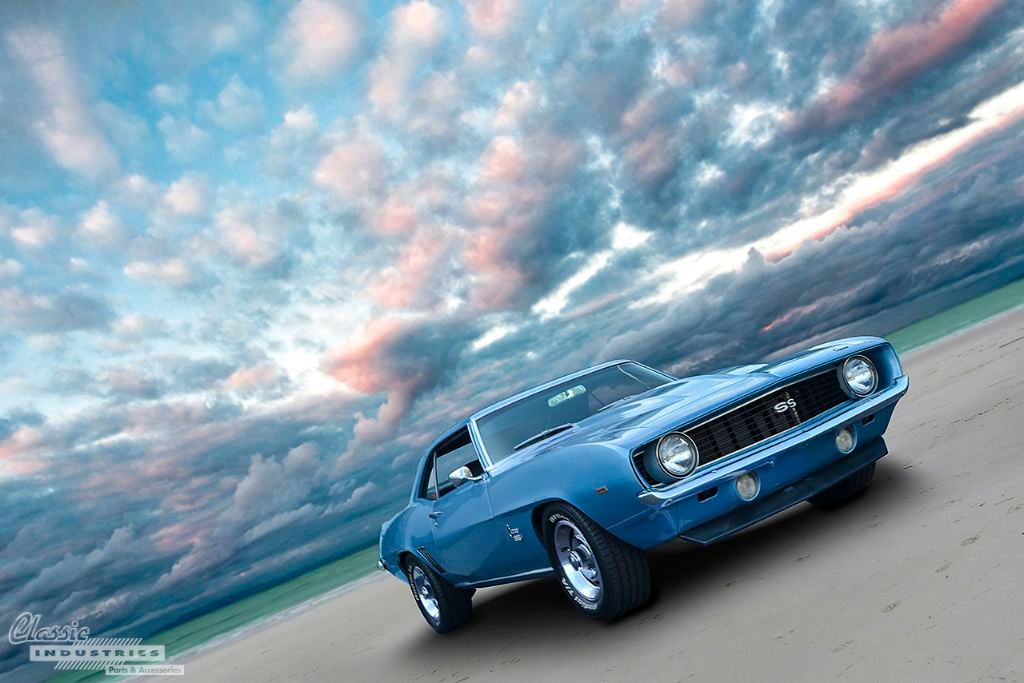 Here at Classic Industries, we often get to see our customers' completed restoration projects in the parking lot of our Retail Showroom. It always brings a smile to our faces, and we do our best to document each vehicle and share it here on the Classic Industries blog. However, on certain occasions, we get a glimpse into these vehicles' origins, and have the opportunity to see how far they've come. These cases are especially interesting, since we get to see a "before and after" transformation take place as restoration occurs.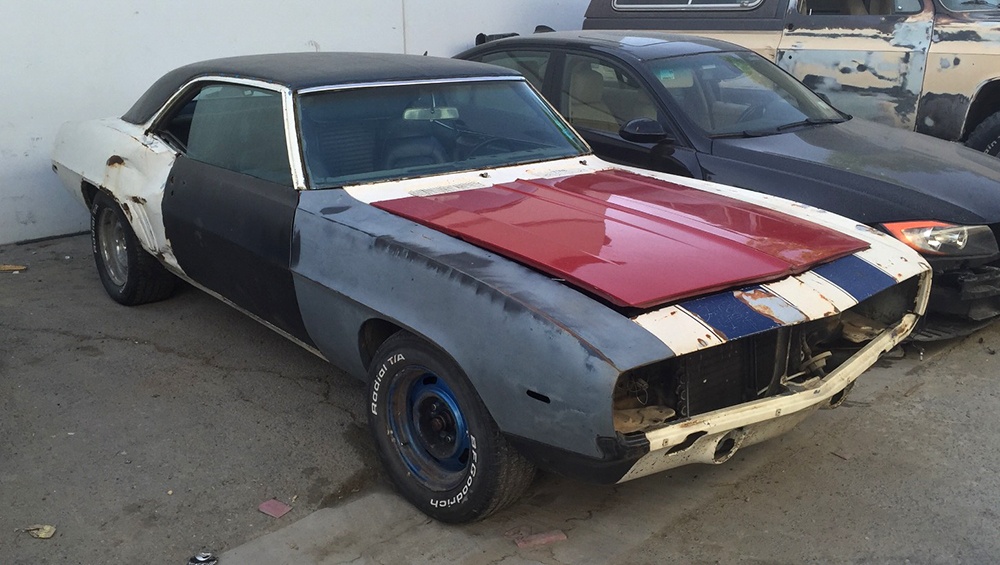 Kelly Wilson, of Huntington Beach, California, recently shared the story of his 1969 Camaro restoration with us. We photographed the car in its finished state, seen in the first photo on this page, but Kelly also showed us photos of where it began. Kelly bought the car in the dilapidated state pictured above. He tells us it had been sitting in a field in Ohio for 30 years. Panels were dented and mismatched, many parts were missing, and it had serious rust issues. But this didn't scare Kelly — he knew it could be saved.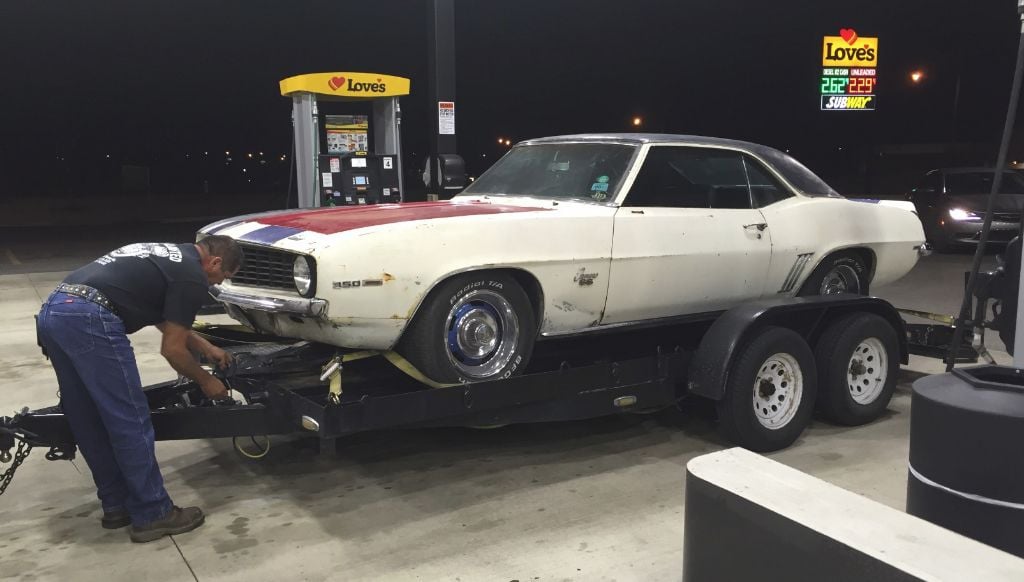 Kelly gathered up the parts, bolted on what he could, and rolled the 1969 Camaro onto a trailer for the journey to its new home. Upon arriving back in California, the tear-down process began.
All the rusty bits were carefully excised, including the quarter panels, roof, fenders, and more. The salvageable metal was stripped and cleaned. The old small-block was removed, to later be replaced with an immaculate new 350ci V8.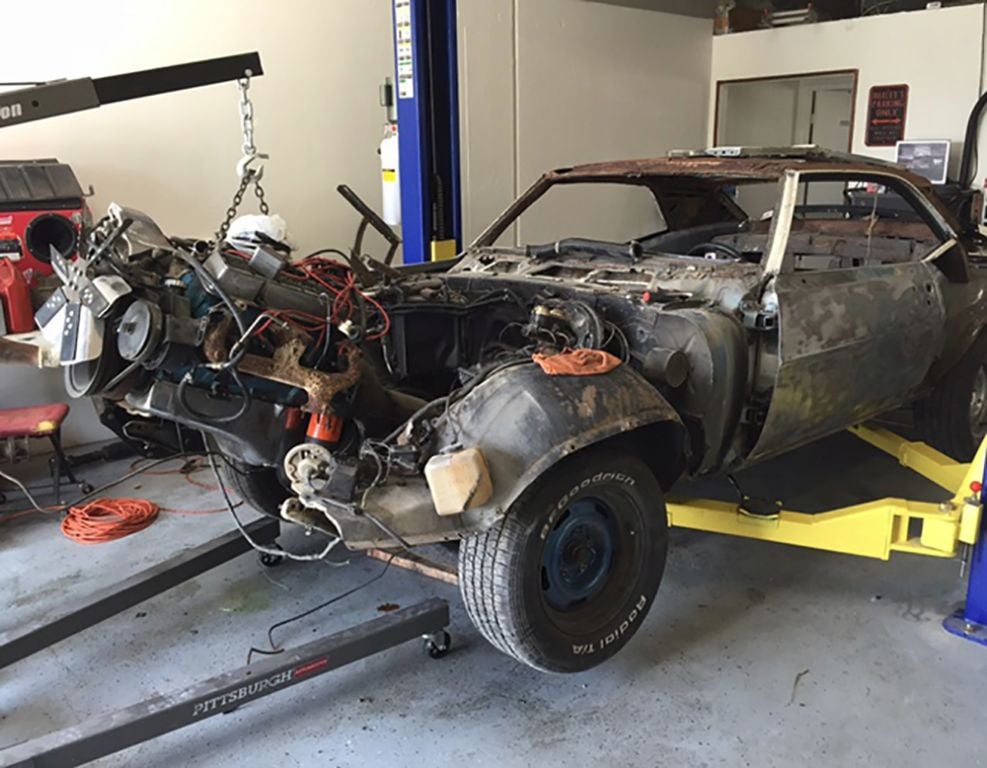 As for replacement parts, Kelly worked almost exclusively from the pages of the Classic Industries Camaro catalog. He picked up all new sheetmetal, and bolted and welded it in place.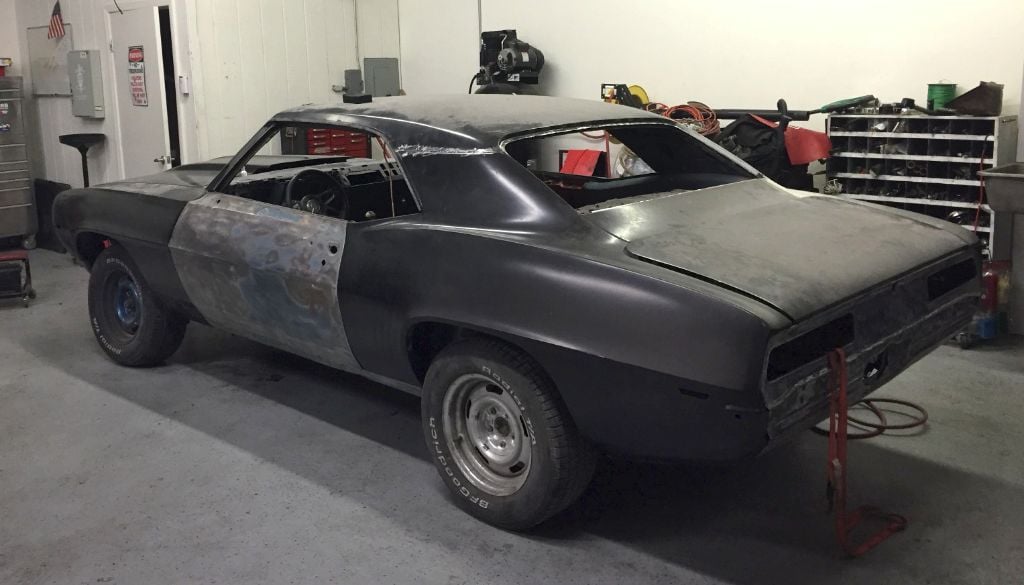 Soon, the car was ready for paint and body work. Kelly opted to finish the car in Glacier Blue, and then installed new lights, bumpers, trim, emblems, moldings, glass, and wheels/tires from the Classic Industries catalog. The entire interior was refinished as well — new bucket seats, carpet, door panels, dash, console, gauges, and steering wheel.
[gallery columns="2" link="file" ids="4867,4868"]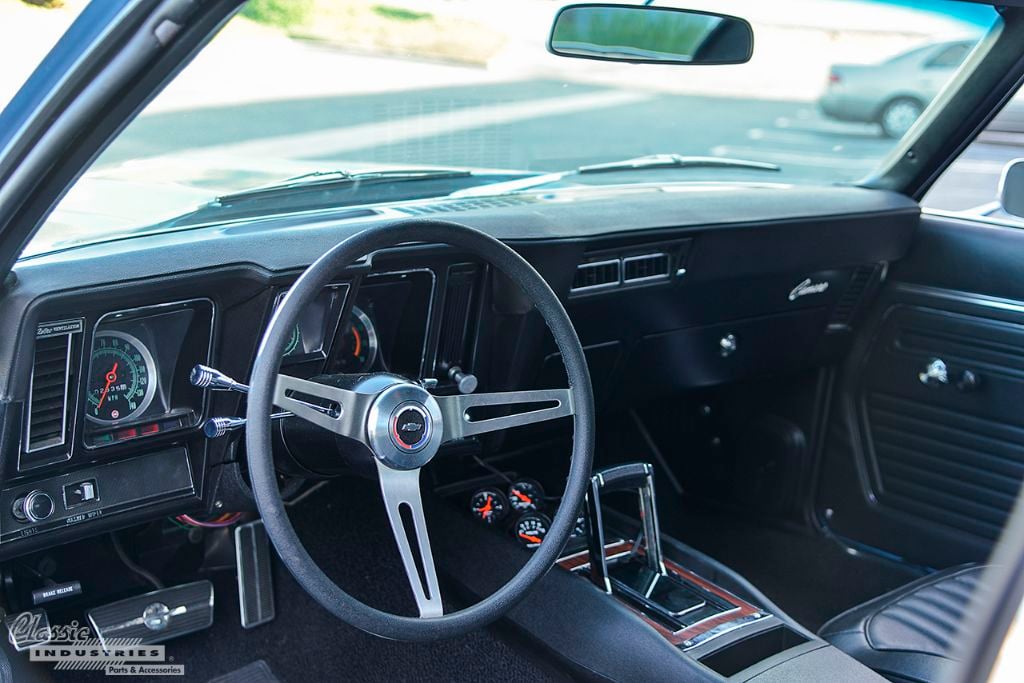 The finished car is a sight to behold, and a far cry from its rough original state.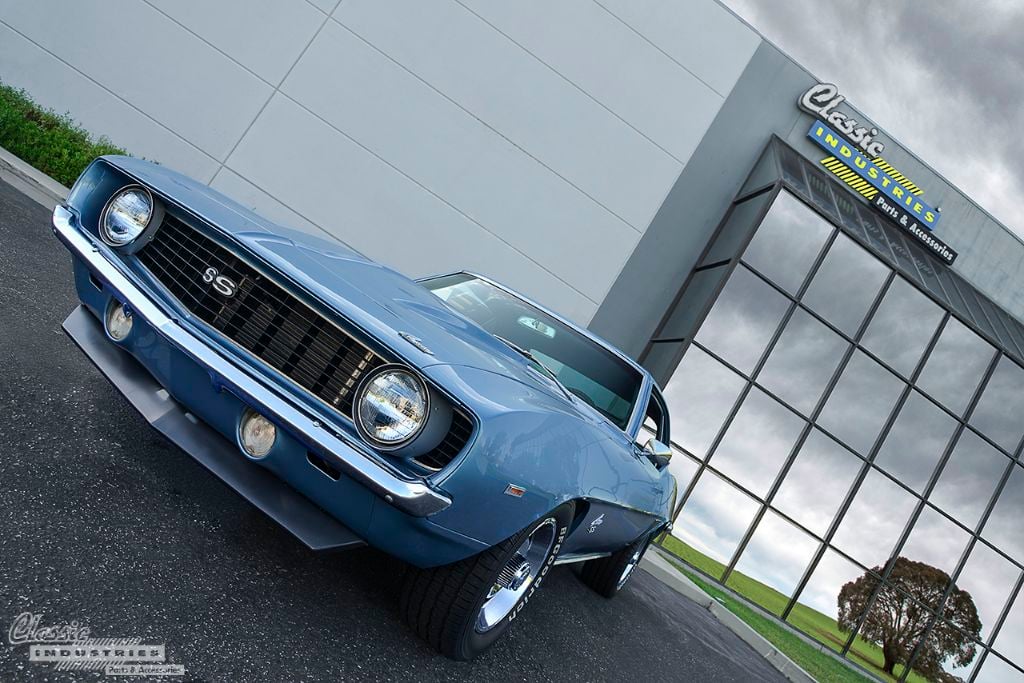 The fresh 375-horsepower 350ci engine is paired with an Art Carr TH-350 automatic transmission, and Kelly says he drives it four days a week now.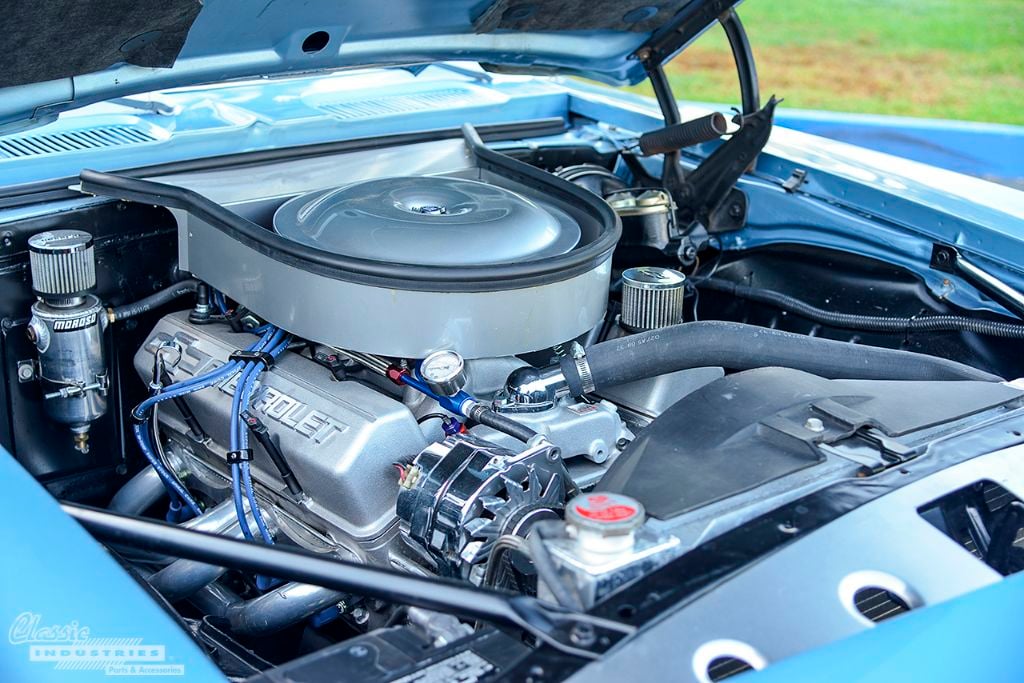 Although the restoration is now mostly complete, Kelly still needs small parts for it occasionally, so he stops by the Classic Industries showroom frequently.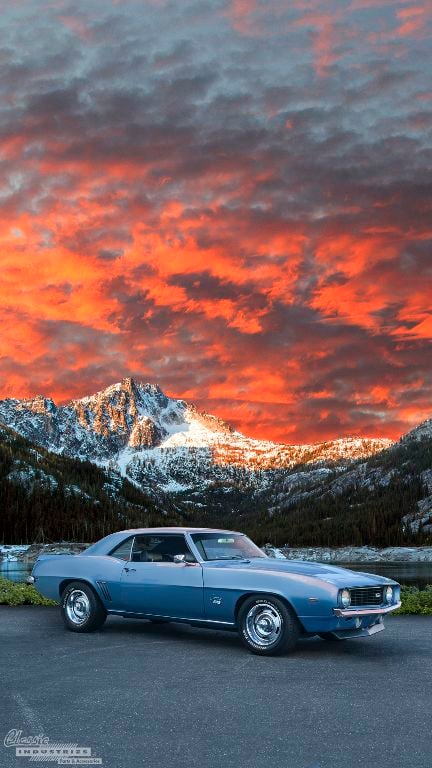 If you have a Camaro that's in need of restoration, Classic Industries can help you reach your goal. Click the button below for a free Camaro restoration parts catalog: