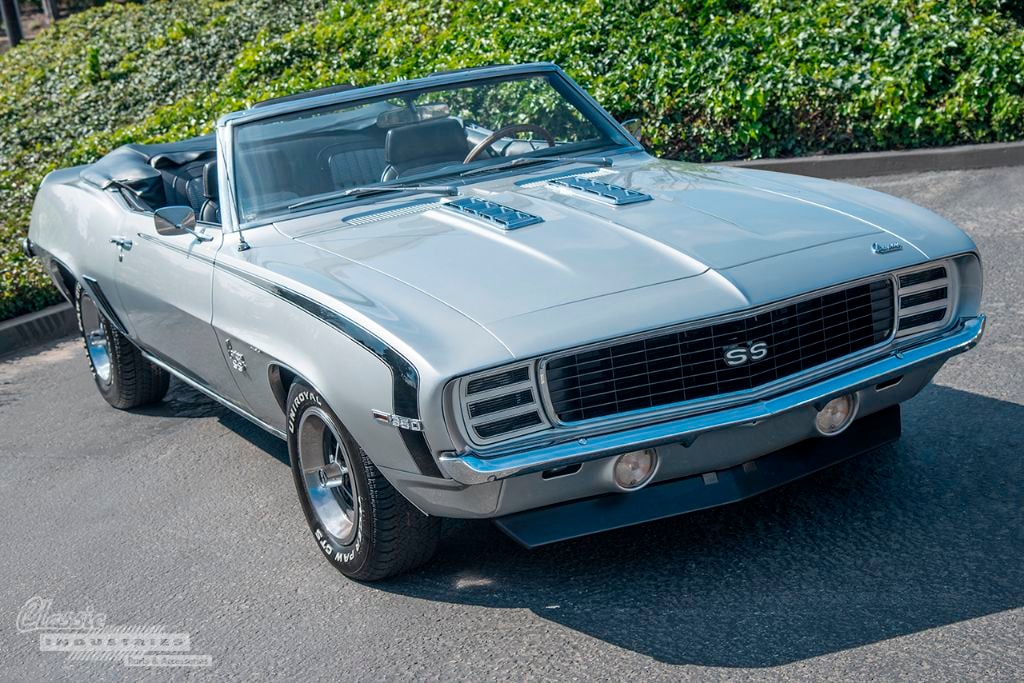 As much as we enjoy seeing restomods and over-the-top show cars, it's always nice to see a restoration that keeps it clean, simple, and functional. No big billet wheels, slammed suspension, or lumpy cam—just a nice driver that has been lovingly cared for. That's exactly what we see in Gregory Bonner's silver 1969 Camaro restoration, and we absolutely love it.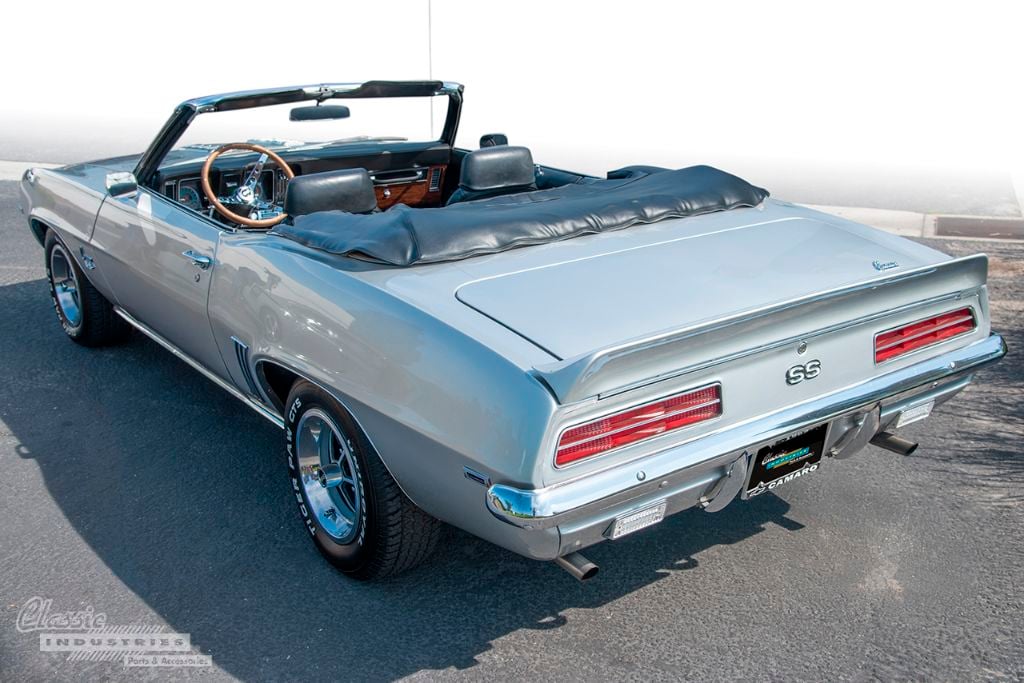 Gregory's Camaro is an SS convertible model, with the RS package, deluxe interior, 350ci V8, and a TH-350 automatic transmission—quite an expensive configuration back in 1969. Although Gregory wasn't the one to select the car on the dealer's lot, it has always been in his family, as it was originally purchased by his uncle.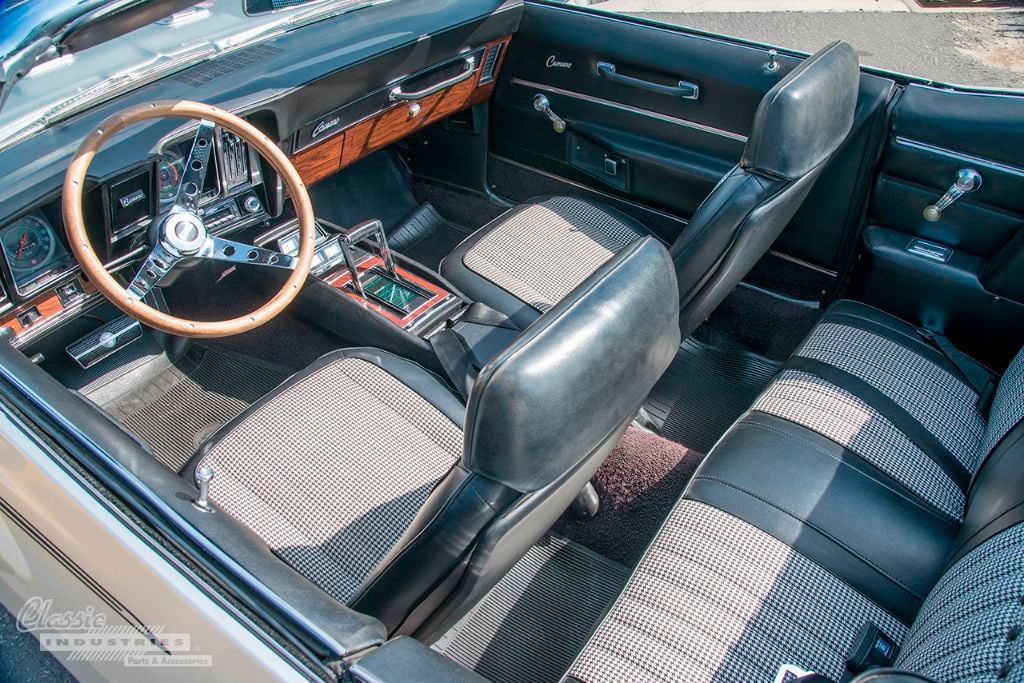 After buying the car from his uncle a few years back, Gregory decided to fully restore it, taking just over a year to do so. The results are stunning, and remind us of how good these cars can look when they're done well. There's a good reason the 1969 Camaro has become an American icon—it just looks right.
[gallery link="file" ids="4242,4243,4244"]
Gregory loves cruising around his hometown of Carson, California, with the top down. Fortunately for him, even in December, there's no snow to worry about—just sunshine and the open road. It doesn't get much better than that.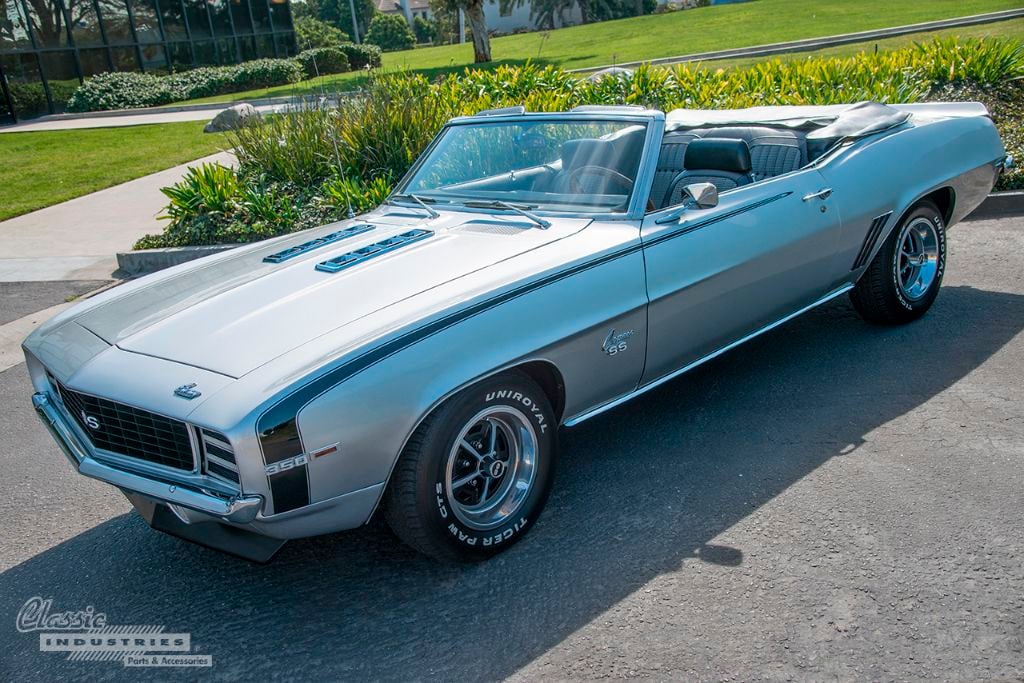 If you've got a Camaro project you need to finish, or you're interested in diving headfirst into a new restoration, click the button below to get a free full-color catalog from Classic Industries. It has just about every part you could ever need for these cars!