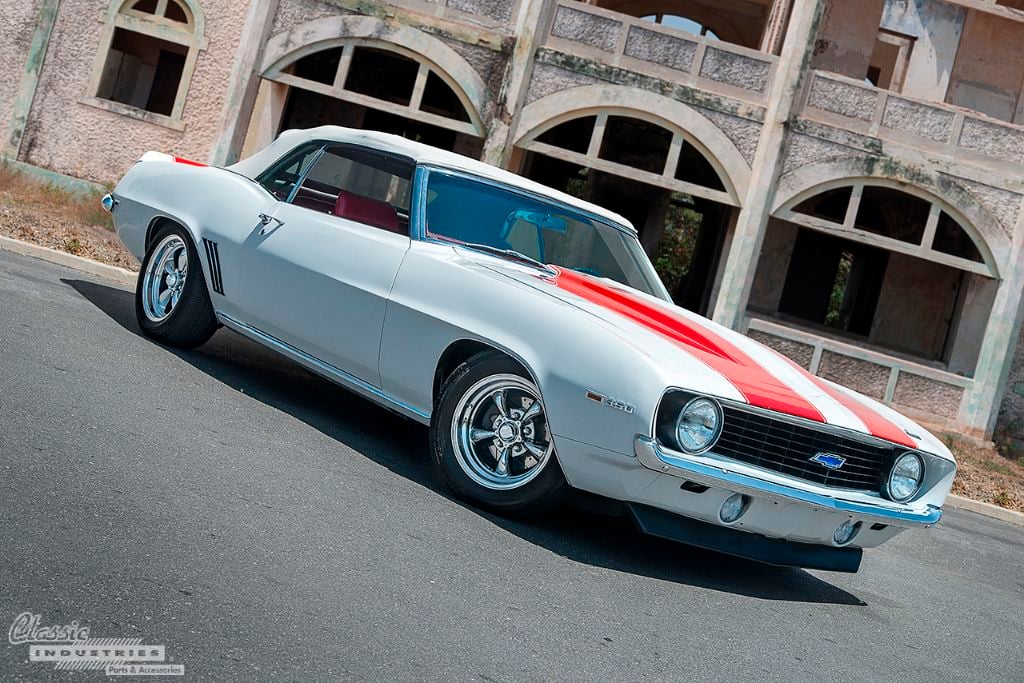 Seeing a beautifully-restored classic Camaro always makes us smile, because we know that it took a lot of hard work to get it looking brand new again. That's certainly the case with Jay Arter's white 1969 Camaro convertible, seen here. Jay has owned the car for 23 years, and to say it was rough when he bought it would be an understatement.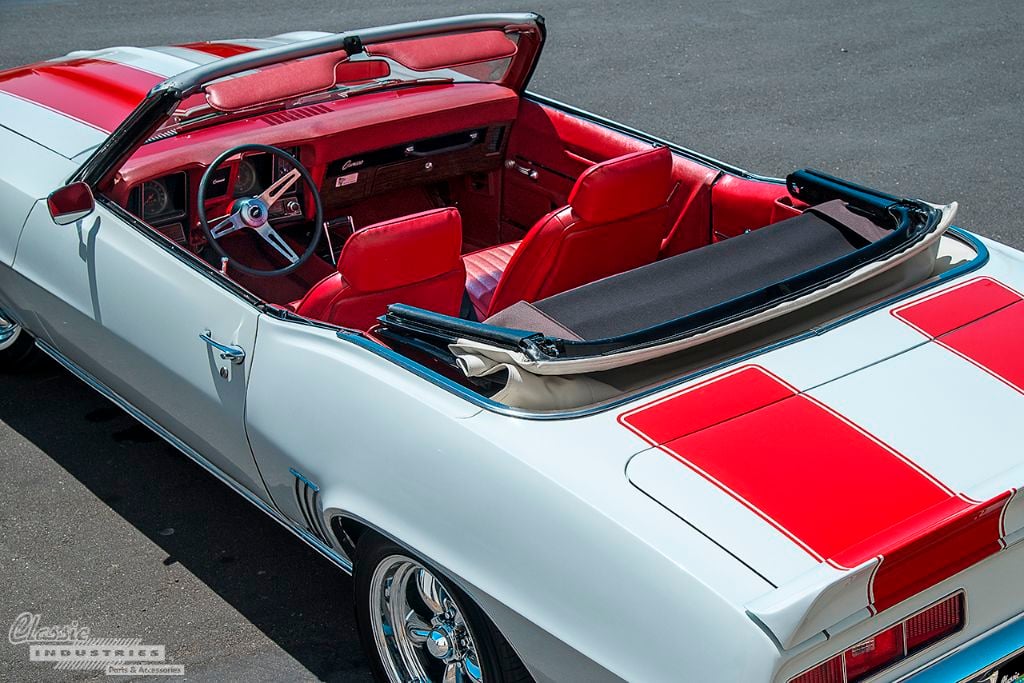 You might not think it by looking at the Camaro today, but Jay tells us the car was an absolute basket case when he purchased it. Jay found the car in his hometown of Tucson, Arizona, sitting outside in a parking lot. The exterior was in bad shape from exposure to the elements, and the car's interior was filled with over 200 cigarette butts (Jay counted when he removed them).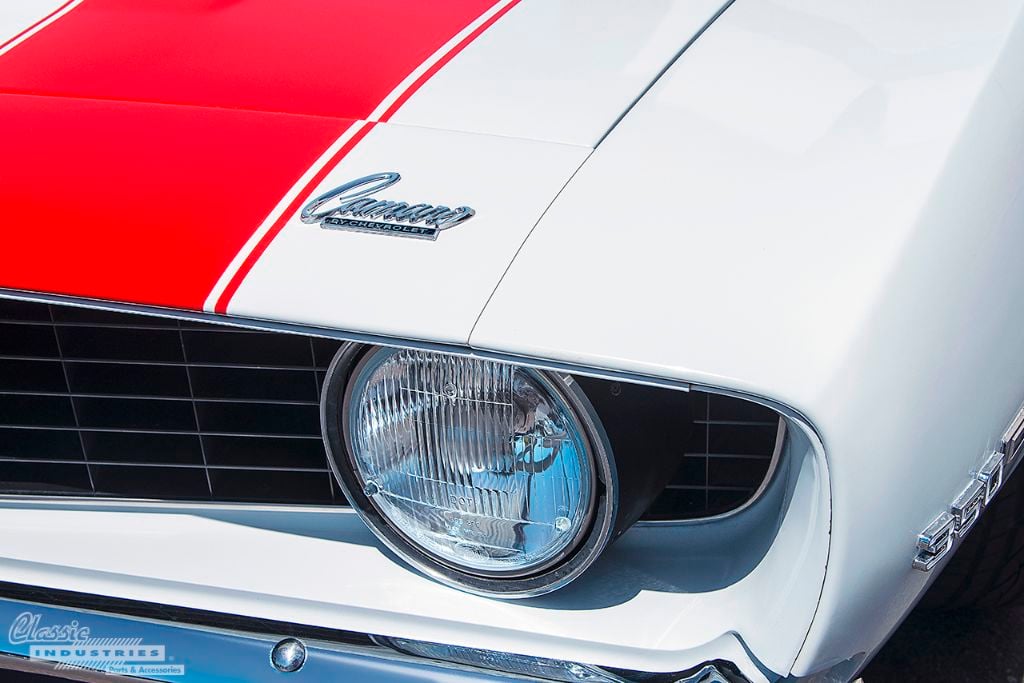 Fortunately, Jay was able to find the owner, negotiate a price, and take the car home with him for some much-needed TLC. The car underwent a complete restoration, retaining all the original sheet metal except for the hood and trunk, which were rotted beyond repair. Jay then added fresh white paint, red stripes, a white convertible top, and new red vinyl upholstery from the pages of the Classic Industries Camaro catalog.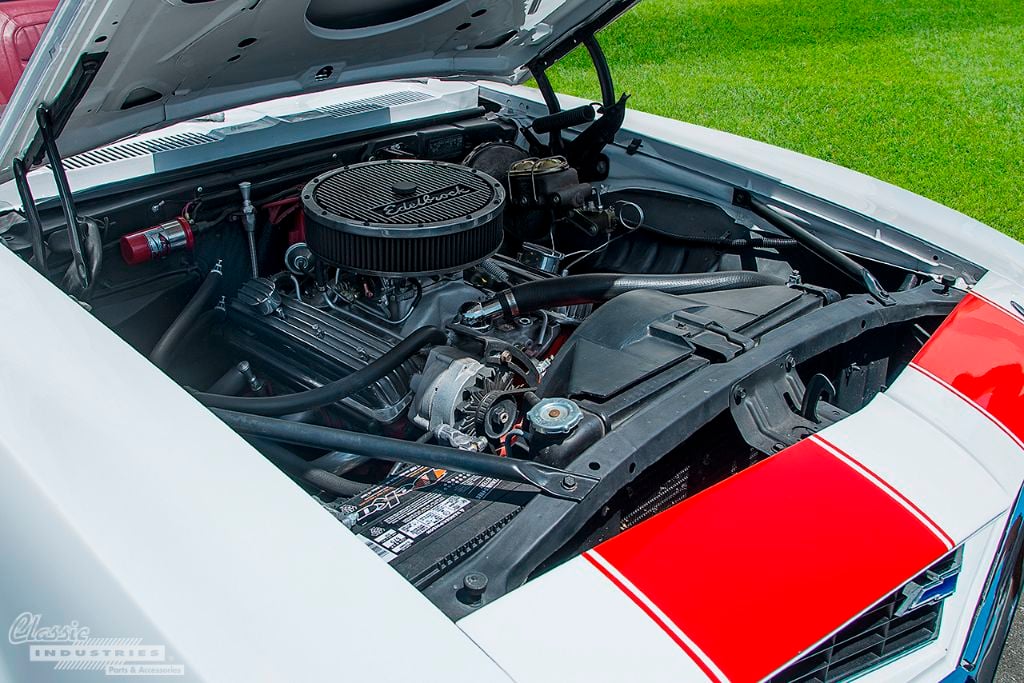 Under the hood, there's a 350ci GM Performance Parts crate motor, paired with a modern TH-700R4 automatic transmission. Jay added a few other small modifications to the car, including CPP drop spindles, big block Camaro springs, and a set of chrome American Racing wheels.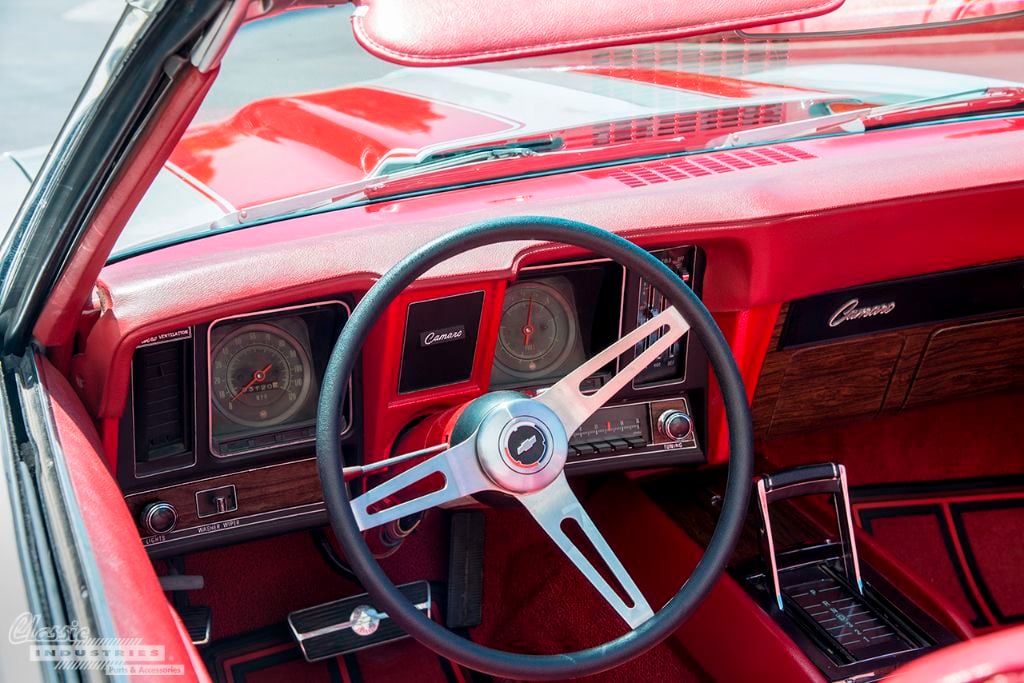 Jay tells us he's glad he took on this imposing restoration project, since the results have been so dramatic. He now drives the car at least once a week, and enjoys the warm Arizona weather with the top down.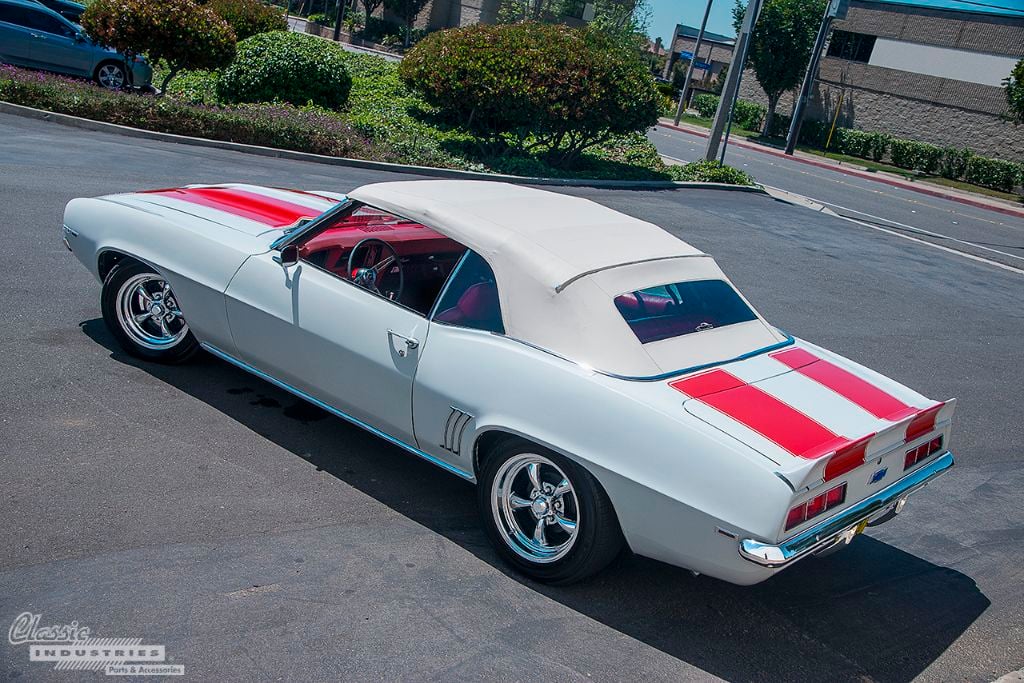 If you have a classic Camaro that needs to be restored, or simply could use a few performance upgrades, Classic Industries has all the parts you need to make it happen. Click the button below for a free Camaro parts catalog.