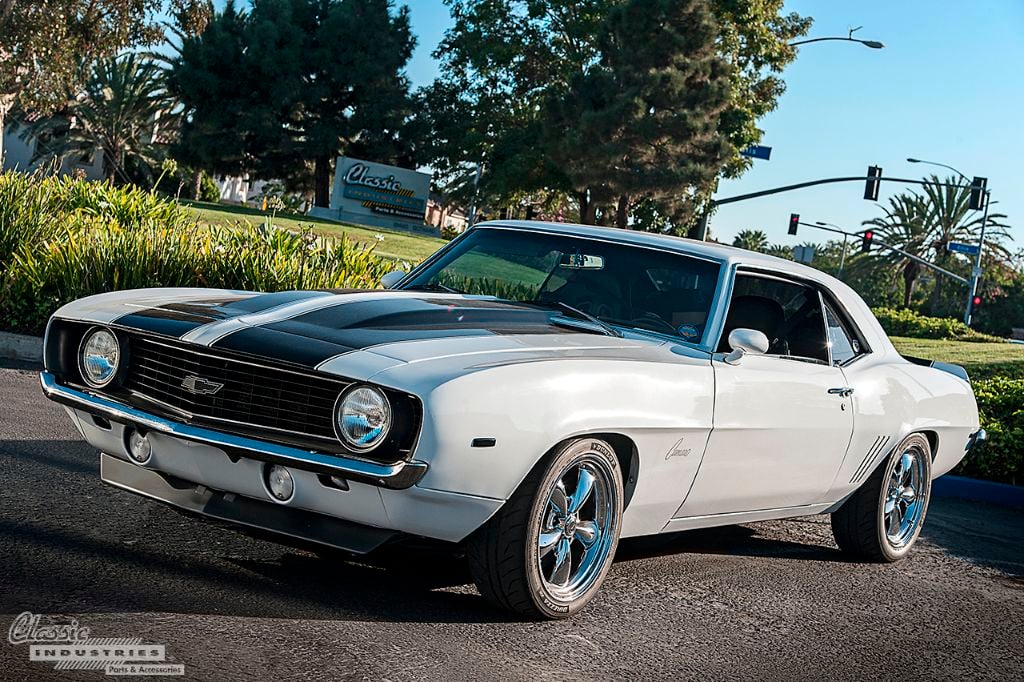 As classic car enthusiasts, we love the look of vintage American steel. And when it comes to iconic looks, few cars can top the 1969 Camaro. Of all the first-gen F-body cars, the '69 Camaro is often hailed as the most attractive and desirable, and it remains one of the most popular cars we supply parts for. However, there's no denying that automotive engineering has come a long way since the late sixties. Cars are now faster, more agile, and more sophisticated than ever before. So, how can a restorer infuse some of this modern DNA into a classic form? Enter the resto-mod.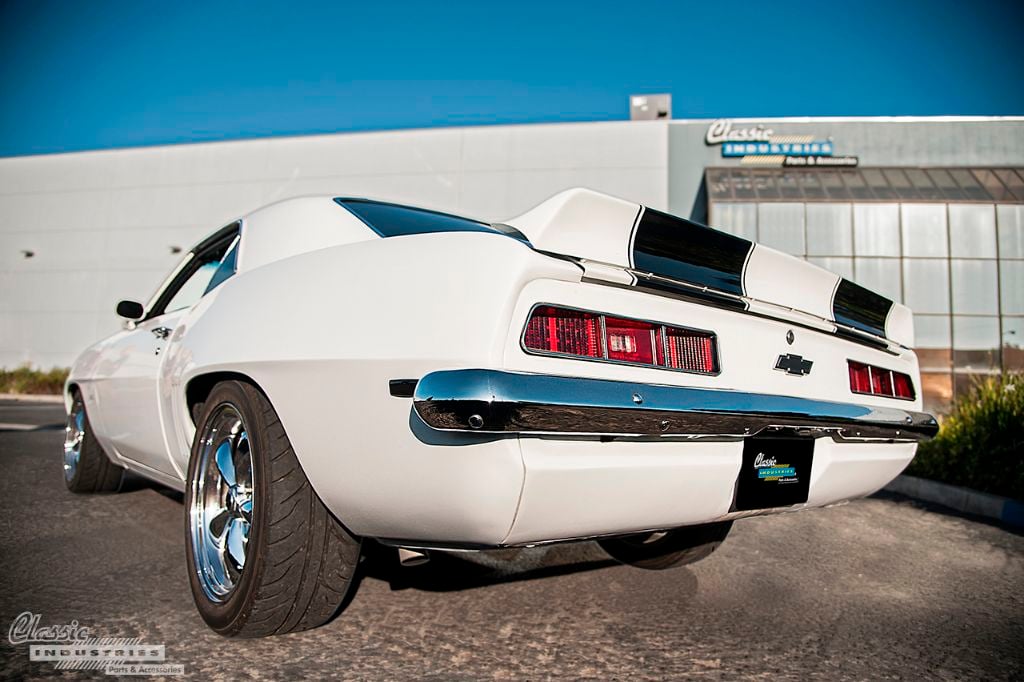 A resto-modded car can be anything from a classic with a few modern touches, to a completely re-built vehicle with all new moving parts. In the case of this white 1969 Camaro owned by Gene Welch, it's something in between those two extremes. This 1969 car looks relatively subtle from the outside, with carbon fiber bow ties, smoked side marker lights, 1970 model door mirrors, and chrome American Racing wheels being the only obvious cosmetic modifications. Under the hood, however, it's a different story. A clean upgraded 350ci V8 is paired to a modern Tremec TKO 5-speed manual, and surrounded by tubular Hotchkis chassis bracing. This car was clearly built for modern performance.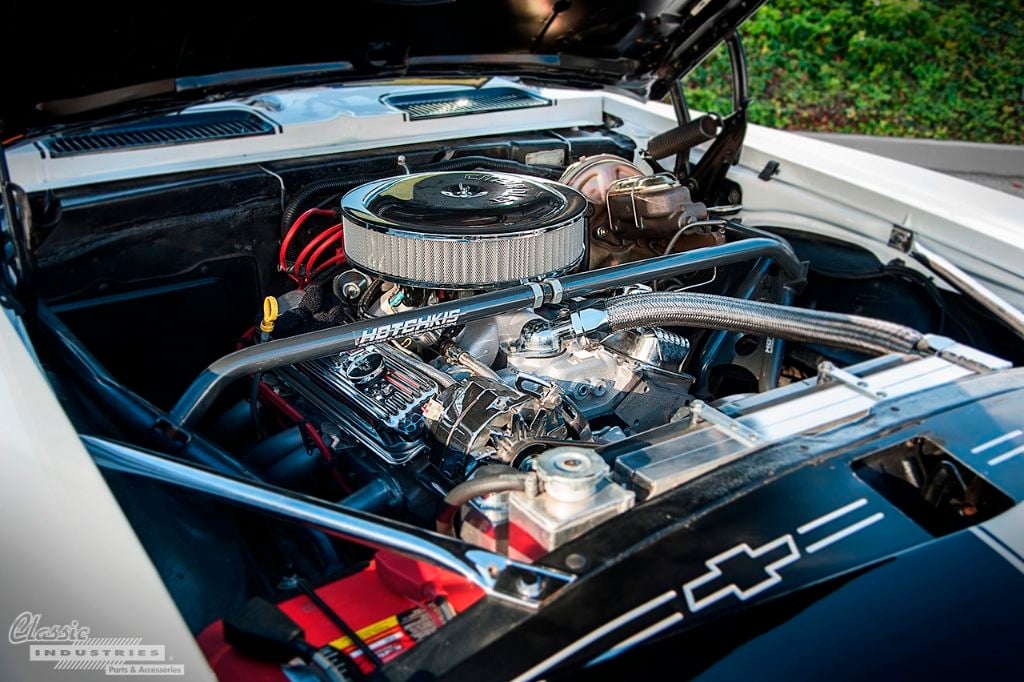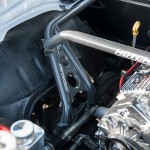 Gene tells us he built the car for weekend driving with occasional track and autocross ventures, so it needed to handle as if it were on rails. So, the original suspension components were replaced with Hotchkis springs, shocks, control arms, and sway bars, with tubular Chassis Max reinforcements further stiffening the chassis. Even the steering box was replaced with a Hotchkis unit, to improve feel and turn-in precision. All these upgrades help the car feel more planted on the track, and also improve stability on the street. Modern performance with classic looks—that's what resto-modding is all about.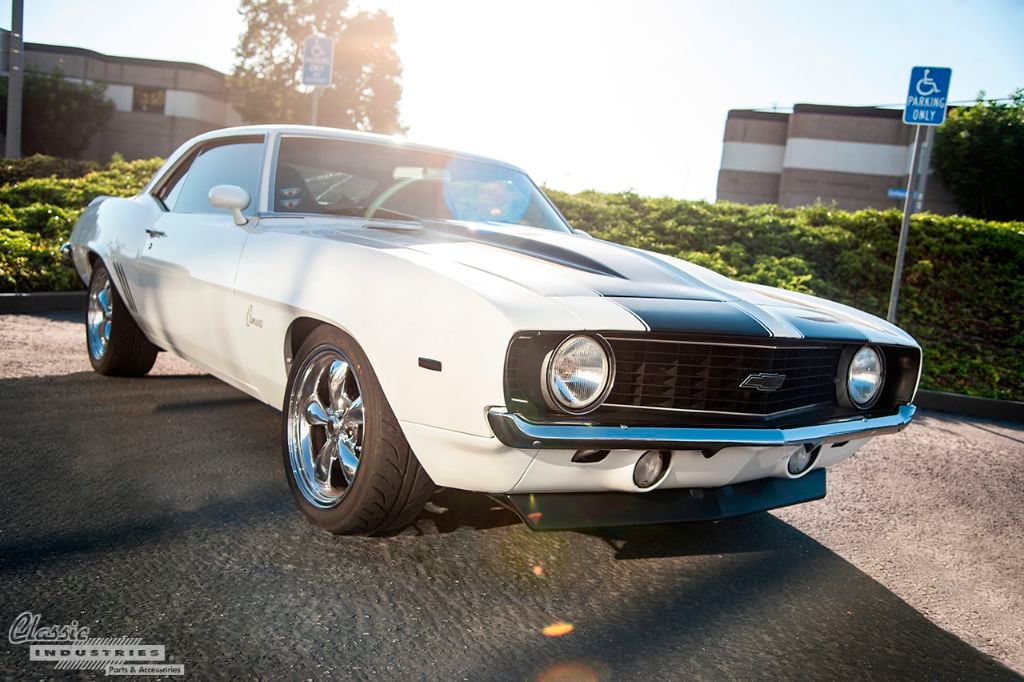 Gene has owned the '69 Camaro for over 10 years, and built it as a father-son project using lots of Classic Industries parts. If you've got a first-gen Camaro project of your own, check out the latest Classic Industries catalog by clicking the button below.