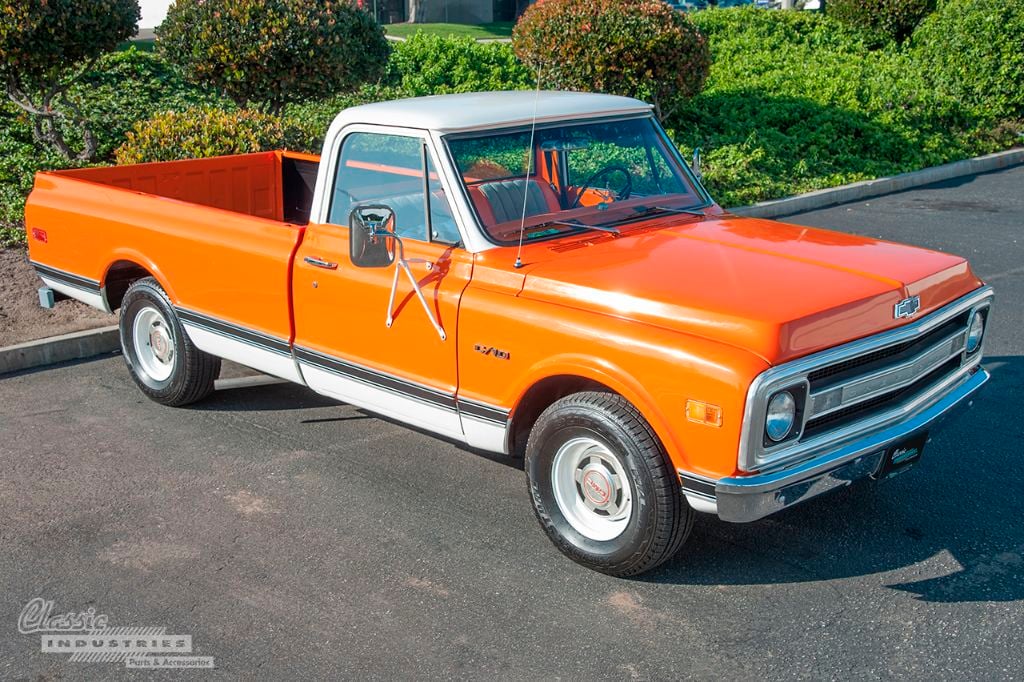 Today, new truck buyers choose from a limited selection of paint options, typically including variations of black, white, silver, and occasionally a subdued metallic champagne, burgundy or navy blue. However, this wasn't always the case. Back in 1969, even utilitarian pickup trucks were available in a wide range of vibrant hues such as bright red, orange, yellow, olive green and turquoise. They may not be available anymore, but these exciting colors proved that even if you needed a work truck, it certainly didn't have to be boring.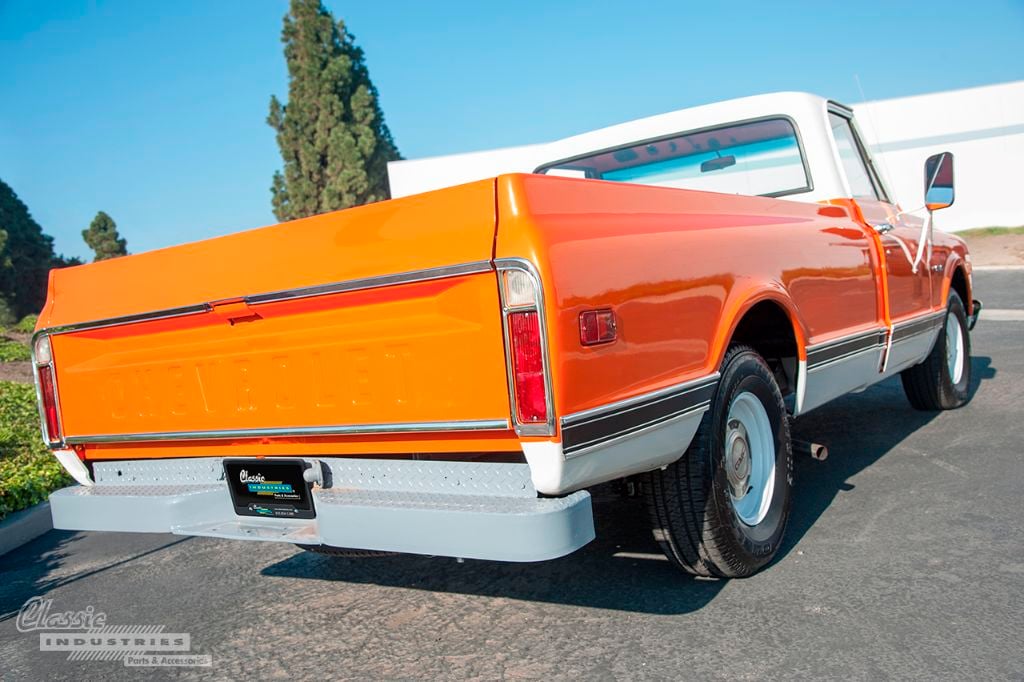 This 1969 C10, owned by Michael Wichert, exemplifies this bygone era of brightly-colored trucks. Its Hugger Orange and white "creamsicle" two-tone stands out wherever it goes, and immediately caught our attention when it pulled into our Showroom parking lot. Michael tells us it has been in his family since 1974, and originally belonged to his father, Carl. Since then, Michael has done his best to restore the truck to the way it was during his childhood, and his self-proclaimed labor of love shows in the C10's excellent condition.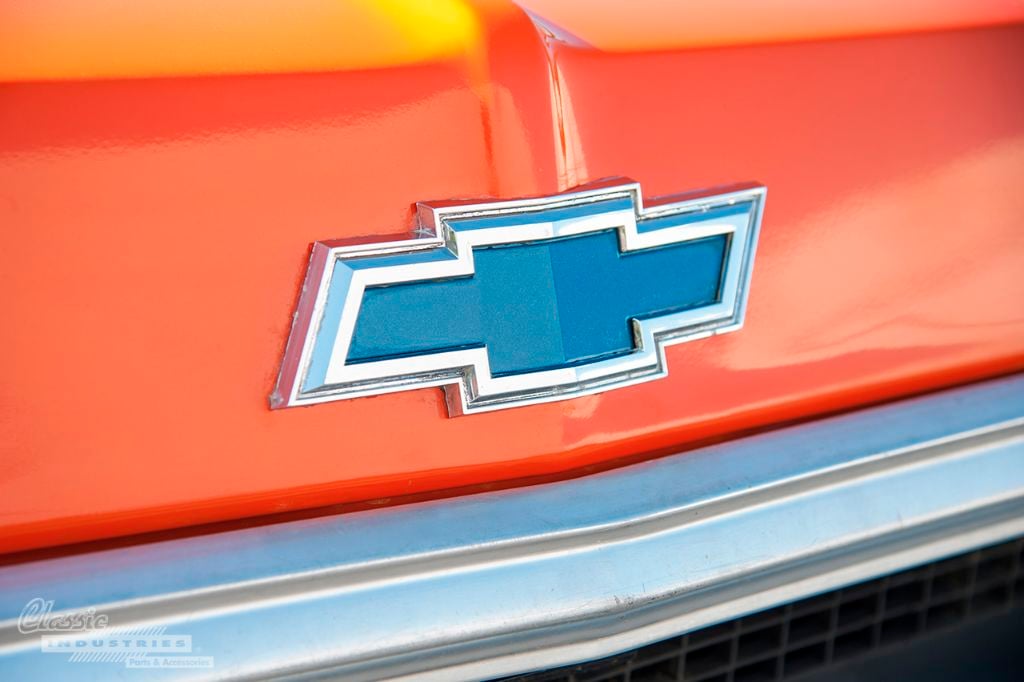 Walking around the truck, we noticed that it has undergone a detailed restoration, with all-new trim and brightwork throughout. It's not lowered or heavily modified, although it does feature a few period-correct tweaks from when Michael's father owned the truck. The chrome rear bumper has been replaced with a tougher diamond plate steel unit, presumably due to a minor fender-bender many years ago. Another thing some observers notice is that the Chevy truck uses GMC wheel caps. This was another change that happened during the 1970s, and Michael saw no reason to change them out when he inherited the truck.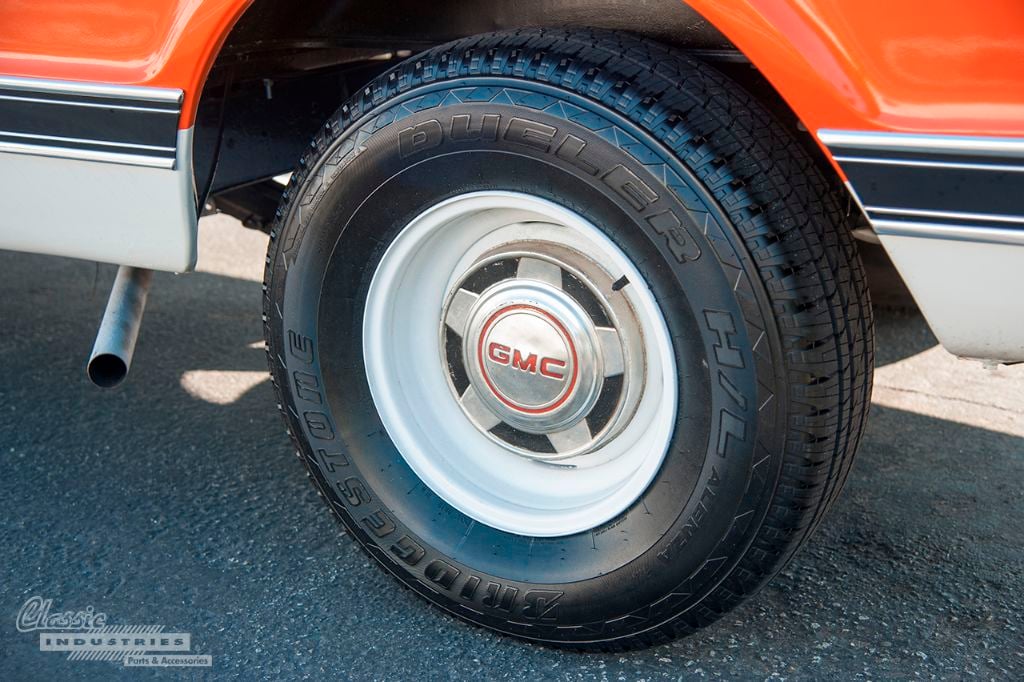 Under the hood, the original 305ci V8 has been rebuilt and bored out to a 307. The original automatic transmission has also been rebuilt for smoother shifts. The engine bay is as clean and tidy as the rest of the truck, with black painted sheetmetal surrounding the bright red V8 long block. A dual side-exit exhaust system is the only other noticeable change to this period-correct 1969 C10.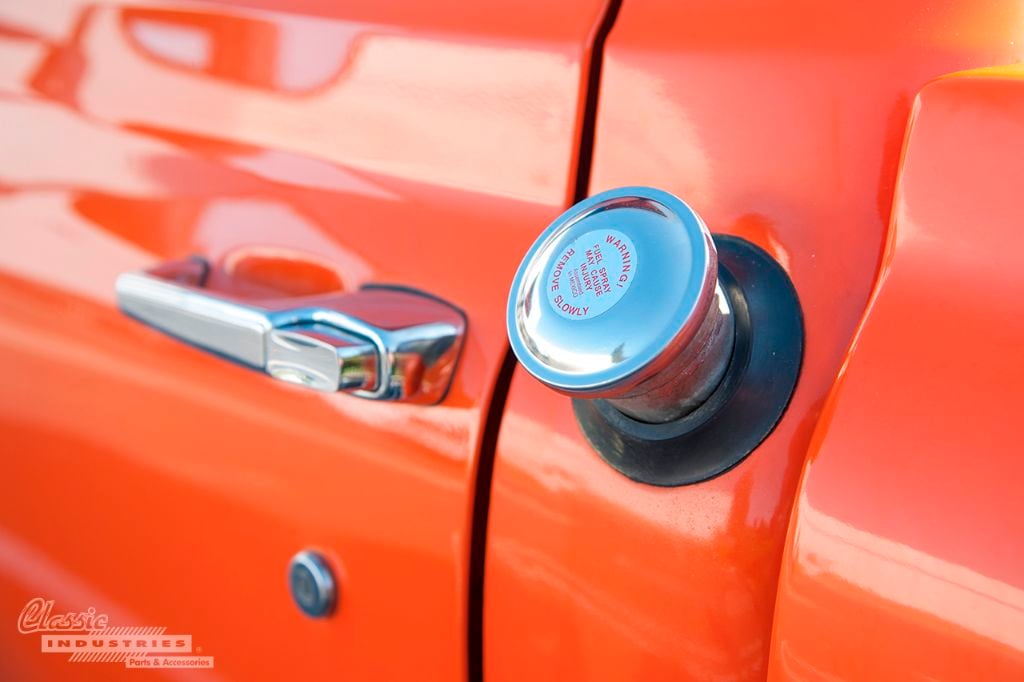 If you've got a Chevy or GMC pickup, whether it's a 1947, 1957, 1967, 1977, or 1987 (or anywhere in between) Classic Industries has the restoration parts you need to make it shine again. Click here to get your FREE Chevy and GMC truck parts catalog now.