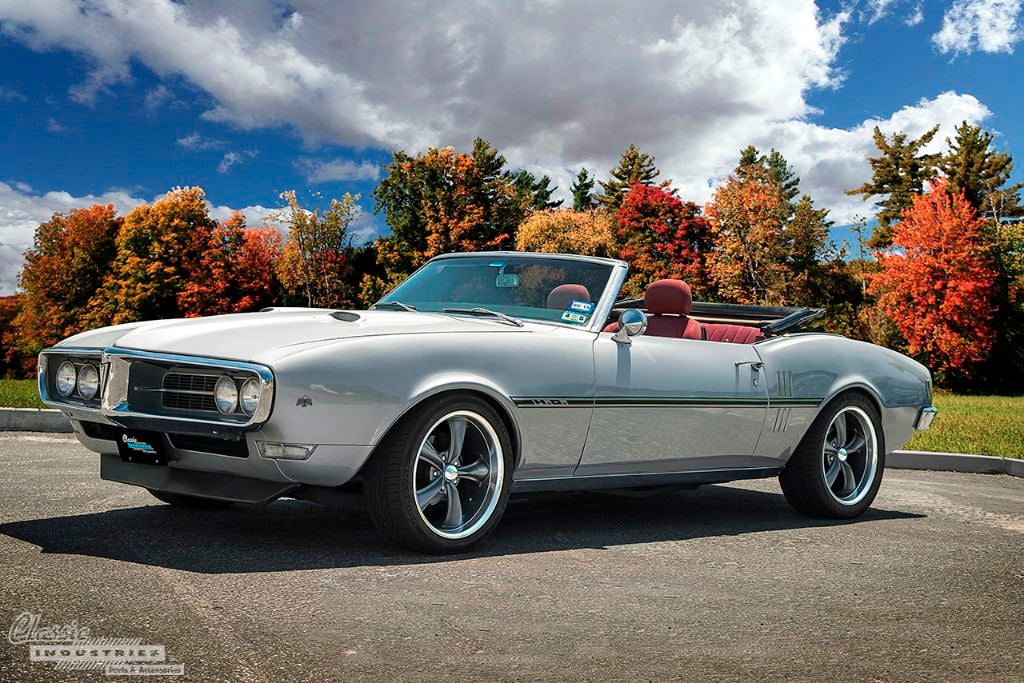 Dan Svegliato, of Long Beach, California, is a die-hard classic car guy. When he pulled into our Retail Showroom parking lot in the stunning 1968 Pontiac Firebird seen here, we started talking, and Dan began rattling off his previous project cars. Among them were a '67 Firebird, a '70 429 Cobra Jet Ranchero, and a Texas Highway Patrol Mustang designed for high-speed pursuits.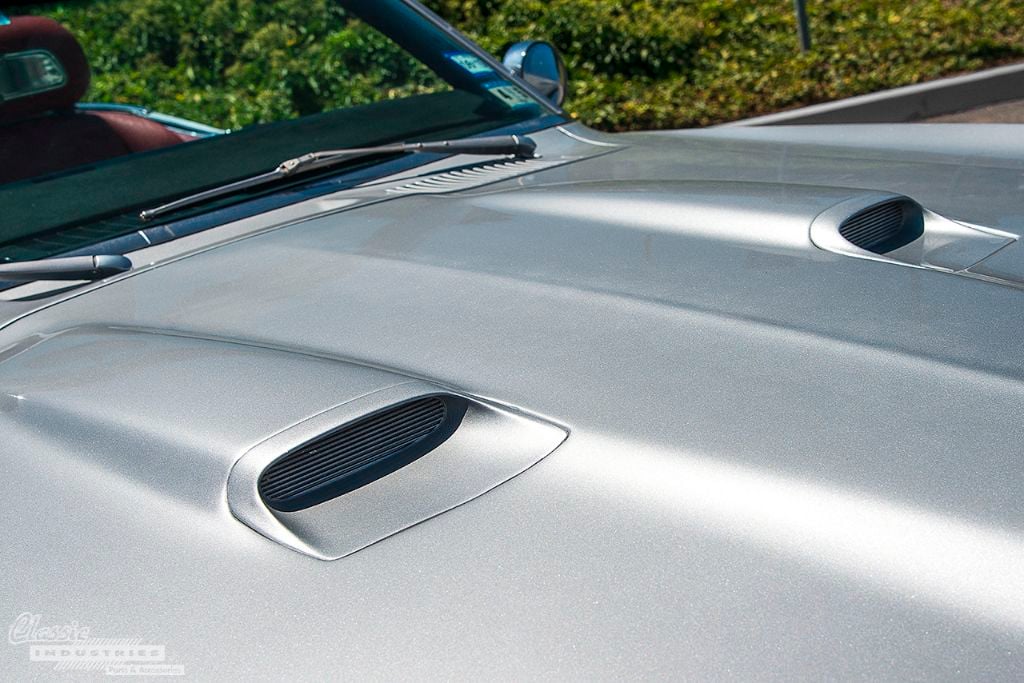 This Firebird is his latest project, and he told us he had purchased it just a few months ago. The car's exterior is in beautiful condition, with black H.O. side graphics over glossy silver paint. A lowered suspension frames a set of gunmetal grey 5-spoke wheels with brushed aluminum lips.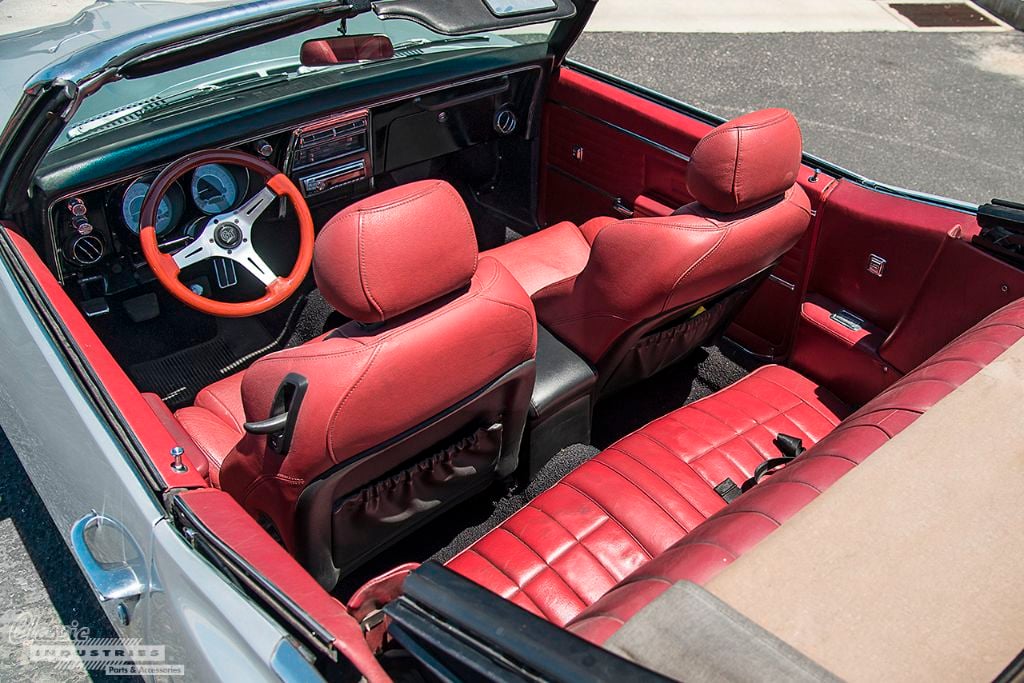 With the top down, we could also get a good look at the interior, which features red leather bucket seats, red door panels, and black carpet. A walnut Grant steering wheel with slotted spokes adds a sporting feel.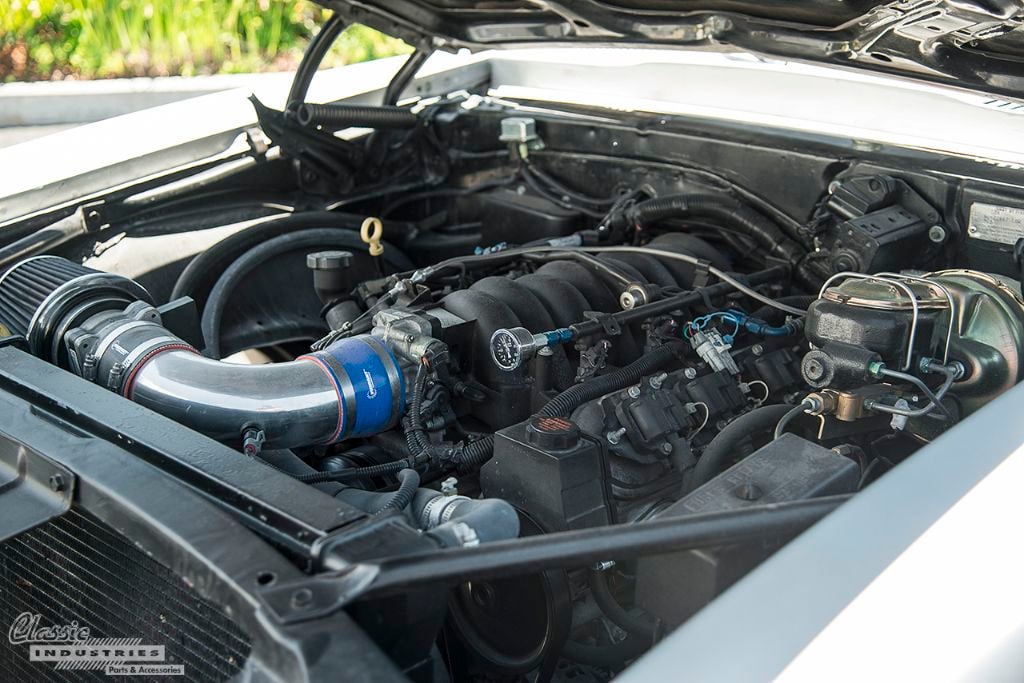 Under the hood, there's a clear departure from this Pontiac's stock configuration. It's powered by a modern LS V8 engine, mated to a T-56 manual transmission. This combination adds considerable power and torque, as well as improved fuel economy for longer drives.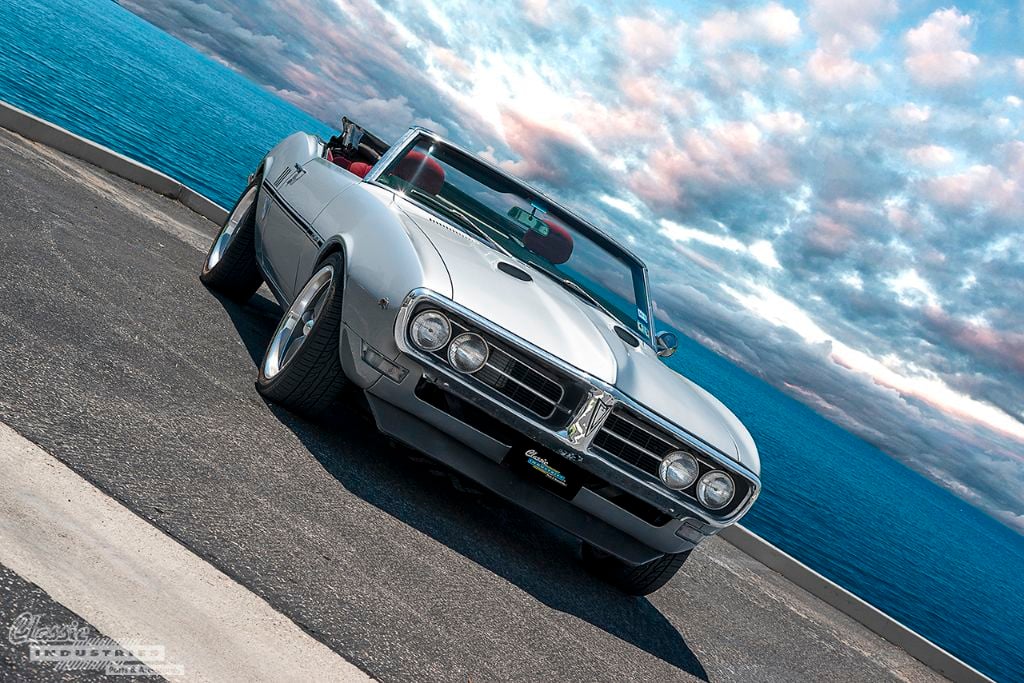 Although Dan hasn't had this Firebird for long, he tells us he's enjoying it so far, especially with the top down on warm afternoons. The silver and red combination is truly classic, and looks incredible on this drop-top Pontiac.
If you have a classic Firebird, Classic Industries has the parts you need to maintain, restore, or rebuild it. Click the button below for a free full-color Firebird parts catalog.