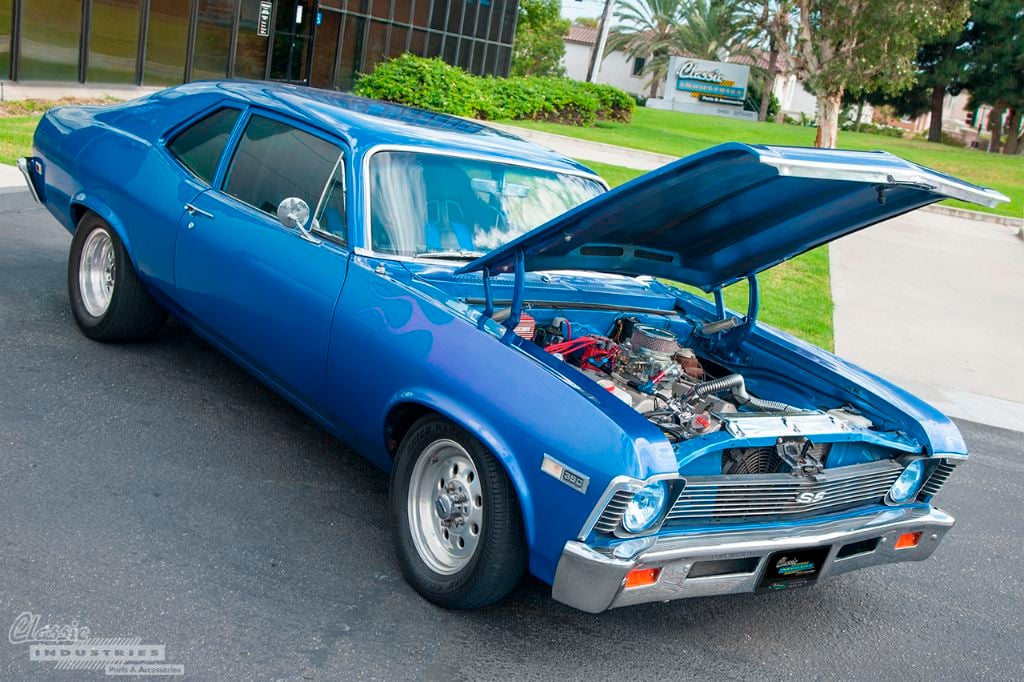 No matter who you are or what your upbringing was like, it's likely that you remember your first time driving a fast car. It's a feeling of heart-stopping exhilaration to put your foot to the floor, hear the engine roar to life, and feel yourself thrust forward as the tires scream for mercy. The experience is so life-changing that it even transcends generations, as the pursuit of speed passes from parents to their children.
Trevor Zuck, of Huntington Beach, California, was one of the lucky few to be introduced to fast cars by a parent. Trevor's father exposed him to the sensation at a young age, and also instilled a love of one particular model—the Chevy Nova. Trevor grew up around fast Novas, and as he got older, he and his father decided to build one together. The result of this collaboration was the resto-modded '68 Nova SS that you see here.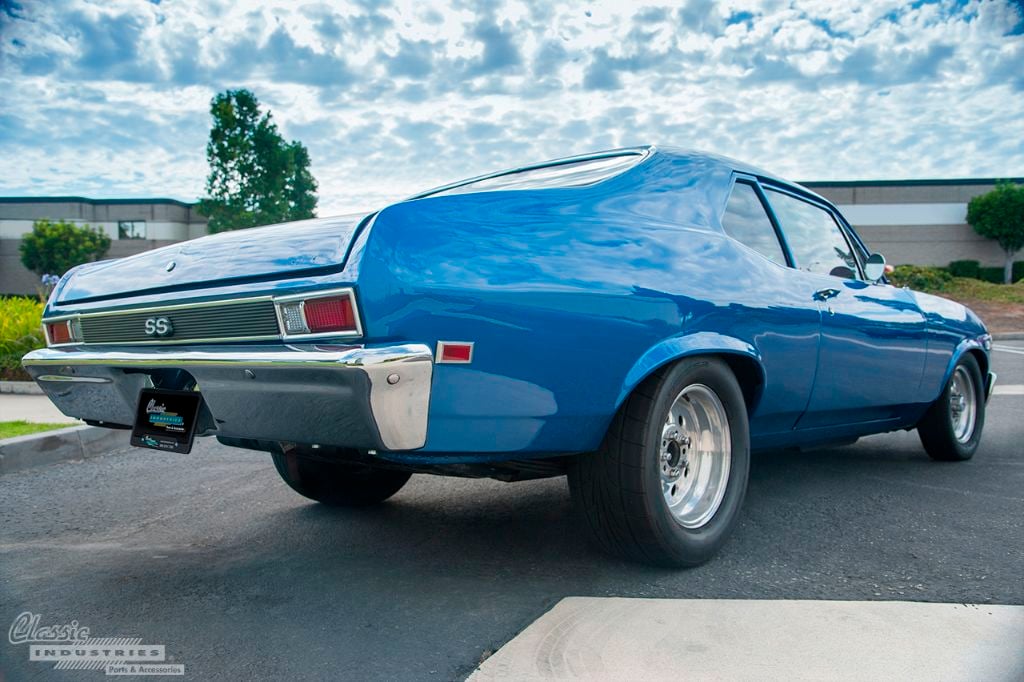 At the heart of this Nova is a built 383 stroker motor, bolted to a TH-350 automatic transmission. Once Trevor fired it up, the rowdy growl produced by this setup had us smiling ear-to-ear. Thanks to an aggressive cam and performance parts from Edelbrock, Holley, and MSD, this Nova produces plenty of power to obliterate its wide rear tires.
However, focusing on speed alone does not result in a streetable (or comfortable) car. To improve the Nova's appearance, the Zucks had it painted an attractive shade of metallic blue, with subtle purple flames ghosted across the frontend. A cowl hood, lowered stance, and race-inspired Cragar wheels also add to the aggressive look. Inside the car, black leather bucket seats and 5-point harnesses provide added comfort and safety.
We first met Trevor when he brought the Nova SS by our showroom to pick up a new trunk latch. After talking to him, it's clear that he has inherited his dad's love of speed, and may someday pass it along to his kids. We're just happy to have been part of the process.
If you're looking for parts for your Nova or Chevy II, we've got you covered—click here for a free parts catalog.