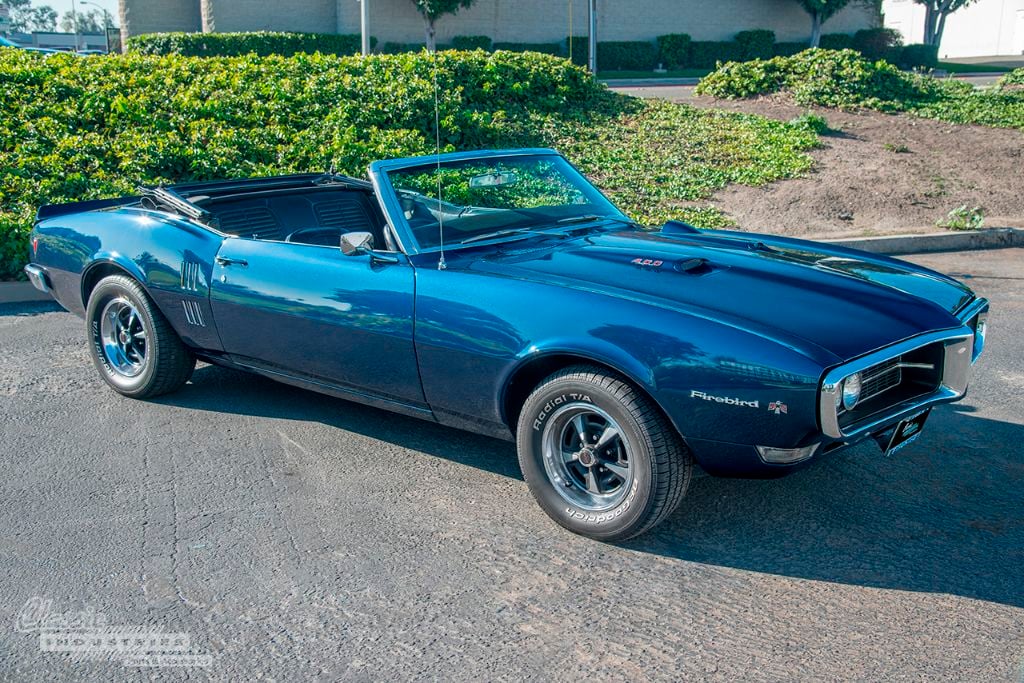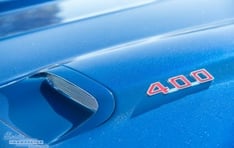 There seems to be a bit of a stigma about owning a convertible these days -- some people just don't consider them to be as cool as a hardtop coupe. However, we'd like to take a moment to defend the merits of the convertible. There's really nothing quite like putting the top down on a beautiful day, feeling the wind in your hair, and hearing the burble of the exhaust behind you as you blast down the highway. It's a visceral experience, and something that everyone should try. And there are few better places to own a classic convertible than sunny southern California.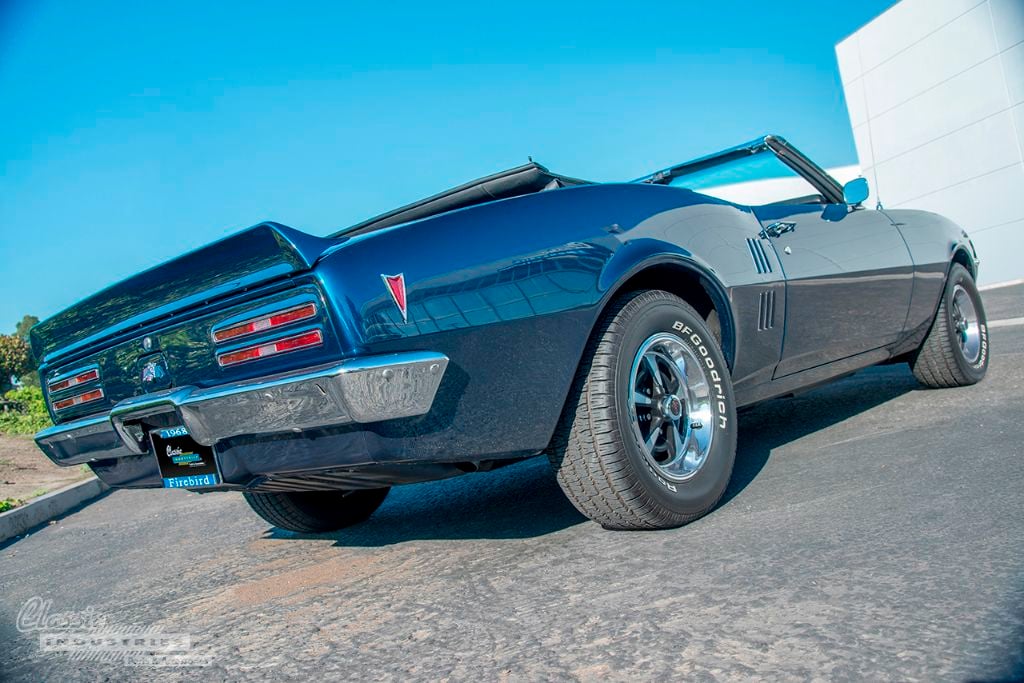 This particular convertible belongs to Gerry Gomez, of Lakewood, CA. The car is a 1968 Firebird 400, one of about 3,700 produced in convertible form that year. Its attractive midnight blue metallic hue and Rally II wheels give it a sleek, muscular appearance. Even if you're not into convertibles, you've got to admit—this is one great-looking drop-top.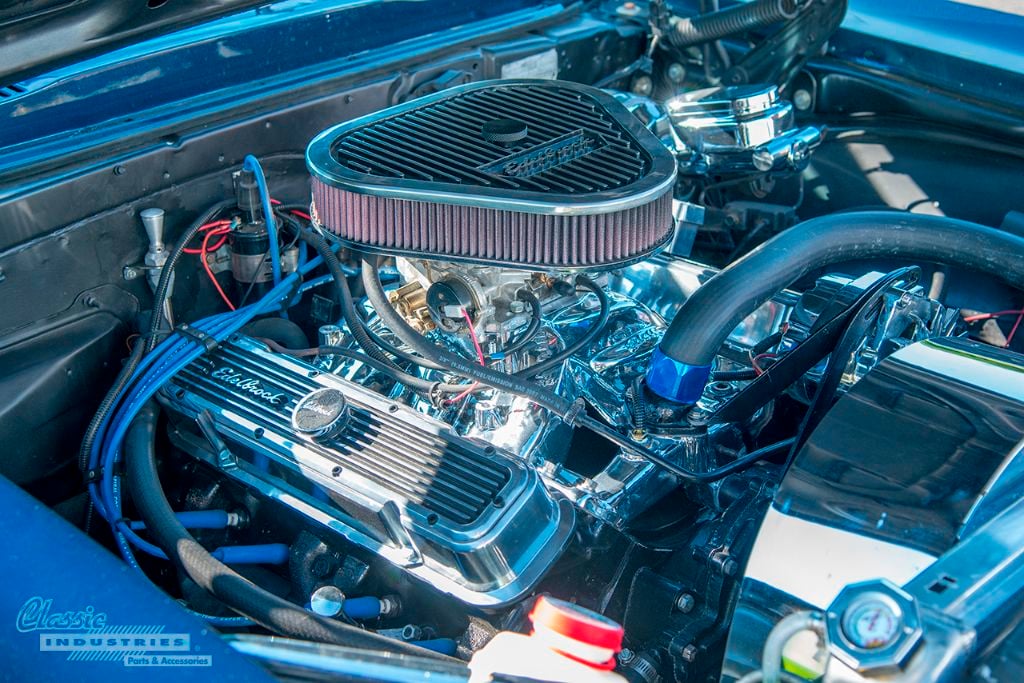 Under the Firebird's hood, you'll find an upgraded Pontiac 400ci V8, paired with a rebuilt TH-350 automatic transmission. Gerry tells us he has only owned the car a few months, and only takes it out occasionally, but on warm, clear days like this it would be a crime not to take it out for a spin.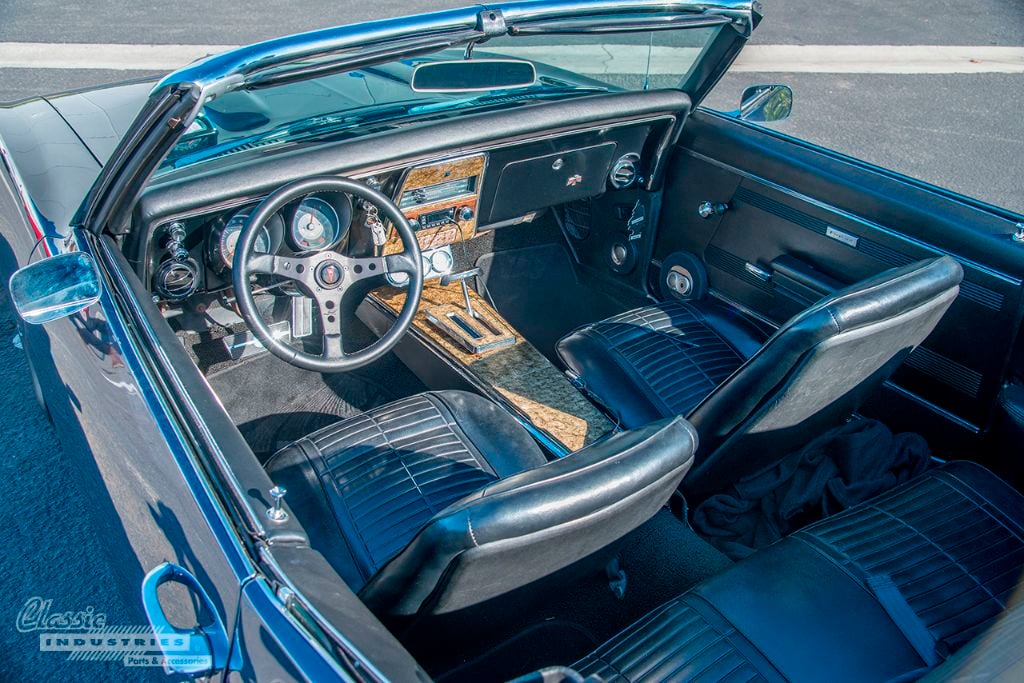 Whenever Gerry needs parts for his Firebird, he cruises over to our Huntington Beach showroom and picks them up. If you've got a Firebird project of your own, Classic Industries can help! Click here to get a FREE full-color restoration parts catalog for your car.