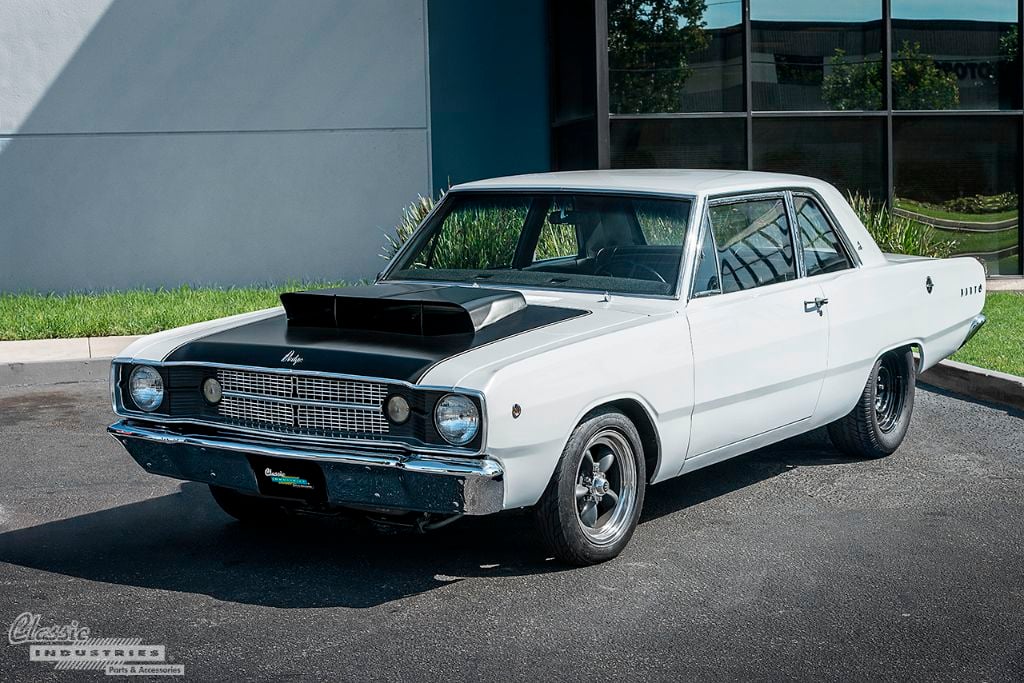 At Classic Industries, we love a good resto-mod build, and this mean 1968 Dodge Dart certainly ticks all the boxes. Owner David Fritz, of Irvine, California, knew from day one that he wanted to build an aggressive machine that could do double-duty on the street and drag strip, and he executed his plan over the course of 7 years. When he bought the Dart, it was a humble inline-6 in rough shape, and he tore it all apart to rebuild it with a different purpose entirely. This A-body Mopar car is made to turn heads and win races.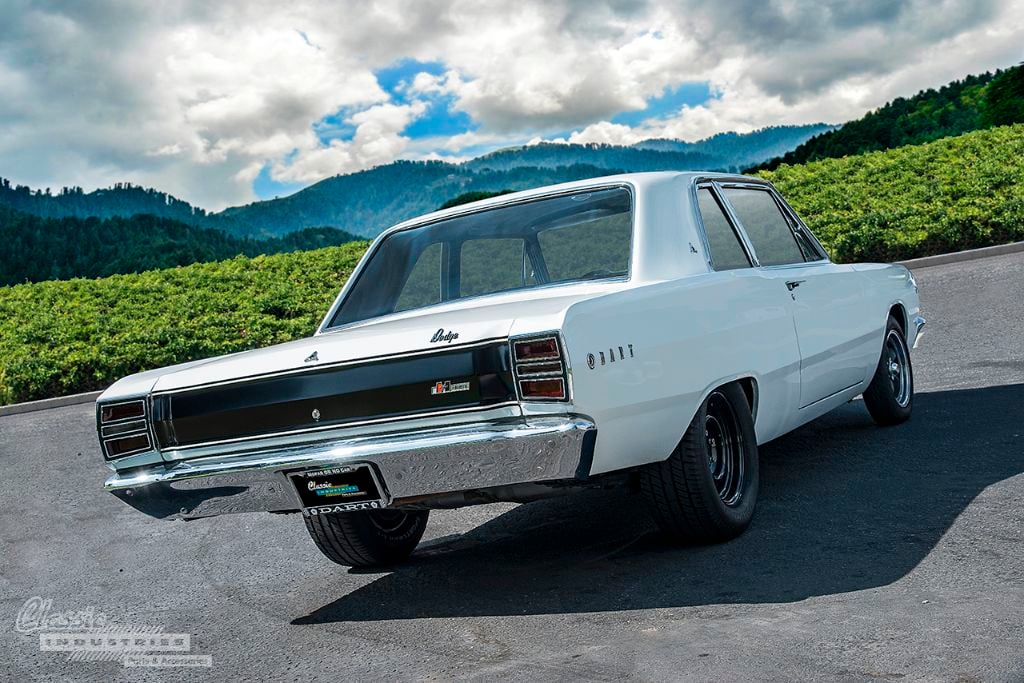 David's Dart project started out like most good street/strip builds: function first, form later. The original inline-6 was removed and replaced with an upgraded 360ci V8, which was paired to a 727 automatic transmission. Power is put to the ground through a built 8 3/4-inch rearend with 3.73 gears. Disc brakes were added to the front of the car, while the rear drums were upgraded to larger 11-inch units. The car's original suspension was well-worn, so David fully rebuilt and restored it, too. This car isn't just for show, it's built to GO.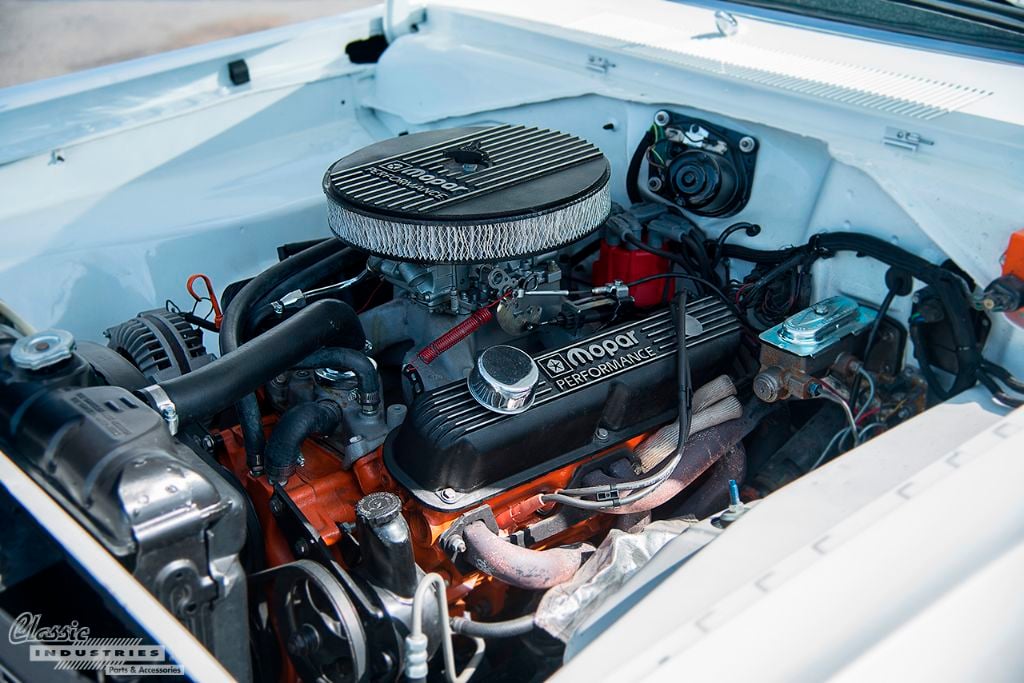 For the car's exterior, David kept it simple, with fresh white paint and satin black accents on the grill, hood, and tail panel. The addition of a tall Hemi-style hood scoop and "Hurst Equipped" emblem also contribute to the track-prepped look. When it came to wheels, David intentionally picked out a mismatched set—5-spoke alloys in the front and wide black steel wheels in the rear. This gave the car an aggressive stance and period-correct race-inspired look.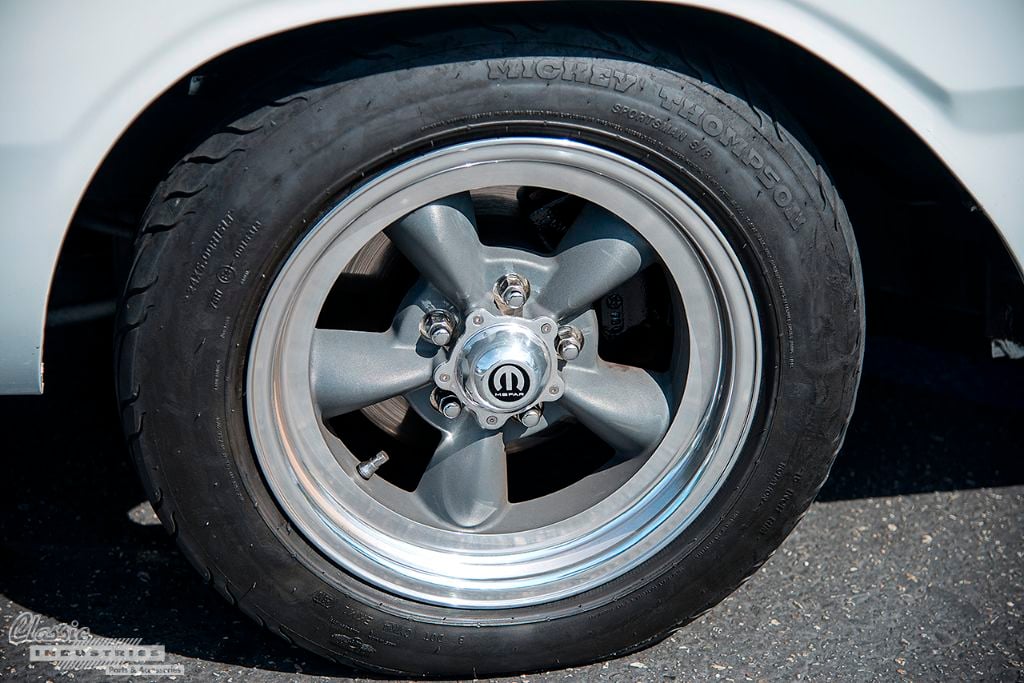 David enjoys driving his 1968 Dodge Dart as much as possible, and tells us most of the car was rebuilt using parts from Classic Industries. In fact, we snapped these photos when he stopped by our Showroom to pick up some small odds and ends—replacement interior door panel clips, to be exact. Like any ongoing project, it's never truly finished, and we're glad to be able to help David make his vision a reality.
If you've got a classic Mopar car, whether it's an A-body, B-body, or E-body, Classic Industries' Mopar catalog has the parts you need to perfect it. Click the button below or stop by our Showroom to get your free copy of the catalog.