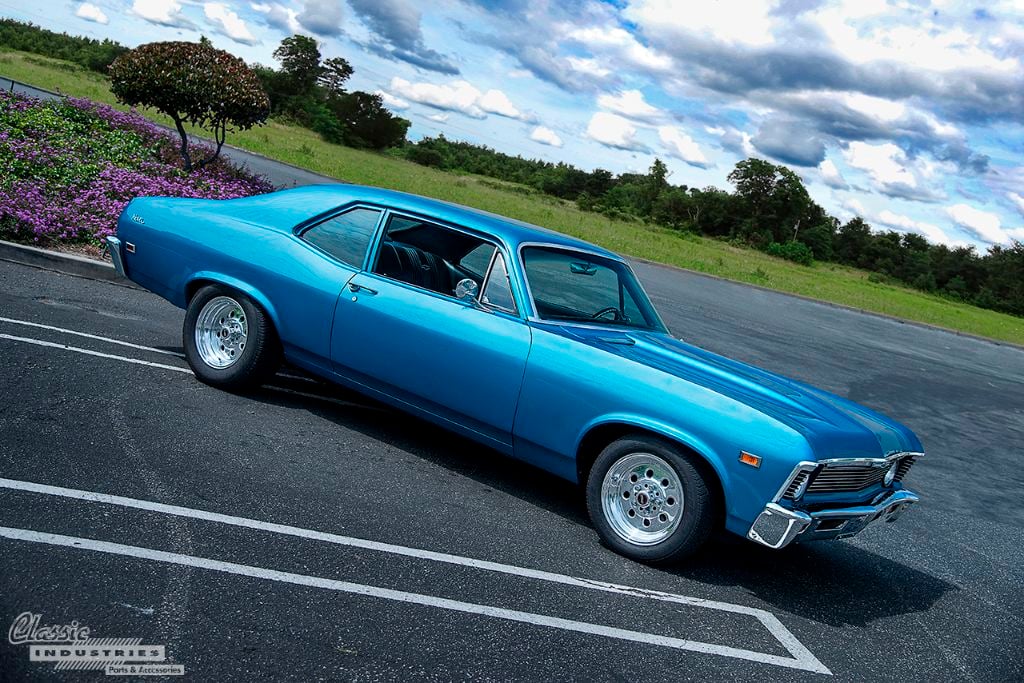 As much as we love seeing the end result of a full vehicle restoration, it's equally interesting to see where it all began. The process becomes even more special when you're able to talk to the builder whose blood, sweat, and tears turned an unloved shell of a car into something beautiful. In the case of this 1968 Nova, Aram Ayvazian is that builder, and the man who brought this iconic muscle car back to life.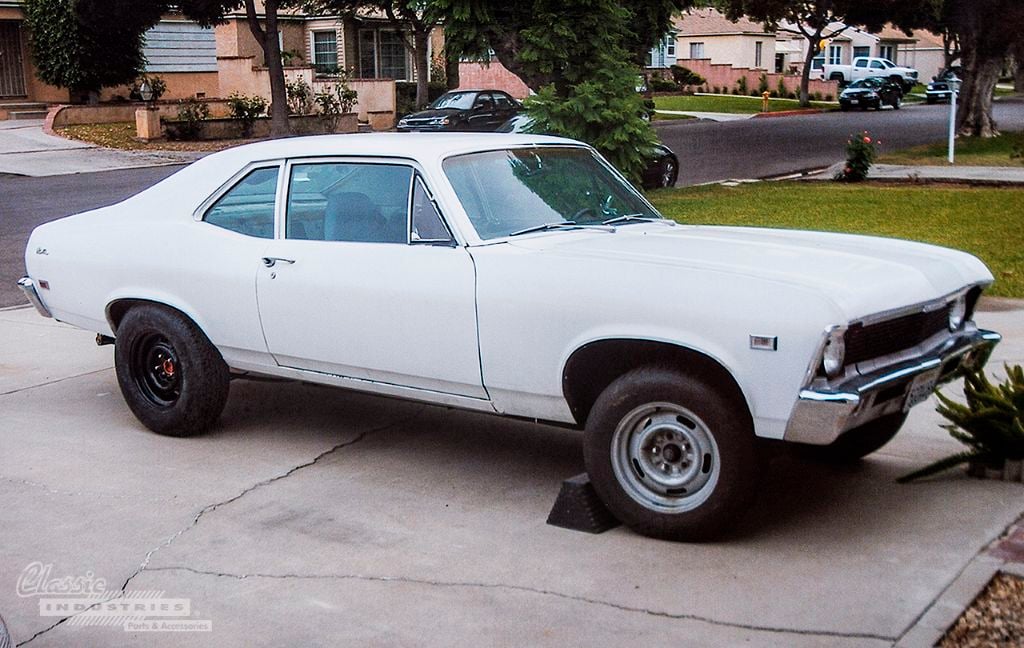 Taking a few minutes to talk to Aram, you'll notice he's the type of guy who cares a lot about details. Although he's retired now, Aram spent most of his life working as a mechanic, so it's also safe to say he knows a thing or two about cars. This attention to detail and mechanical knowledge enabled him to take the '68 Nova from a rolling shell to a fully restored muscle car in only a single year. Not only that, but he did virtually all the work by himself—an impressive feat considering the caliber of this build.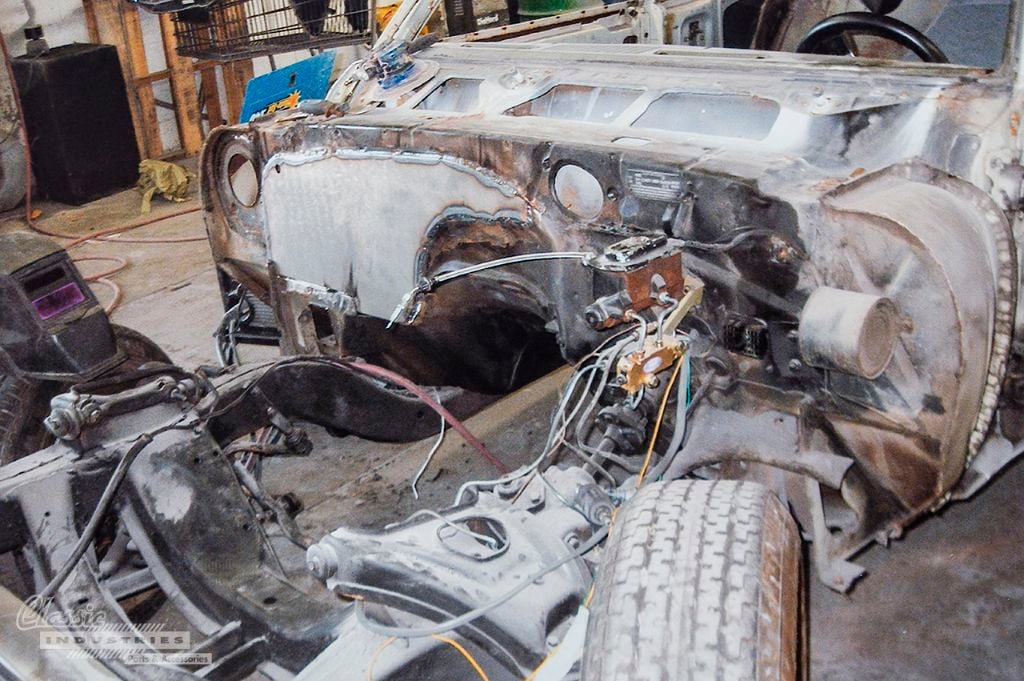 Above, you'll see the state that the car's engine bay was in when Aram started working. The rest of the car was much the same, but that didn't stop him from knocking out the mechanical aspects of the build in a mere 6 months. The next 6 months were spent getting the paint and body work, in Aram's words, "perfect". Remember how we said he cares about the details? The car was meticulously blocked, sanded, and coat after coat of metallic blue and clear were applied until every surface was as smooth as glass. In person, the mirror-like finish is truly astonishing.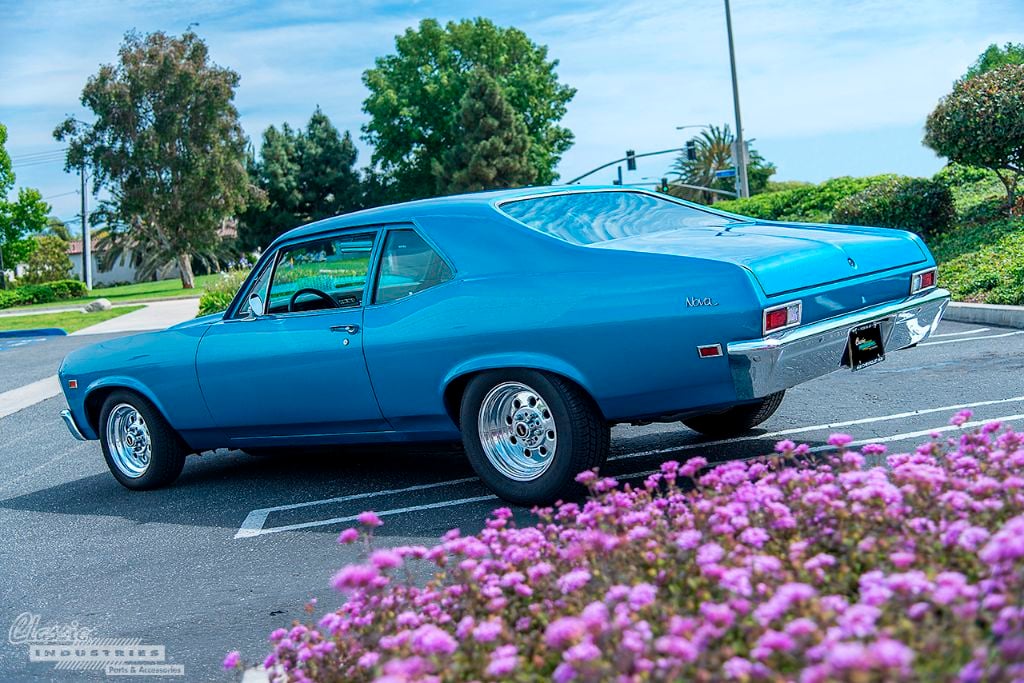 Despite its spotless exterior, this car wasn't built just to look good. Aram wanted it to roast the tires like a proper muscle car, so he installed an upgraded 383 stroker small block, 200R4 automatic transmission, and 3.73 rear end with positraction and forged axles. The throaty rumble when he fires it up gives this Chevy the proper attitude. It's all topped off by a staggered set of chrome Weld Racing wheels and a lowered stance.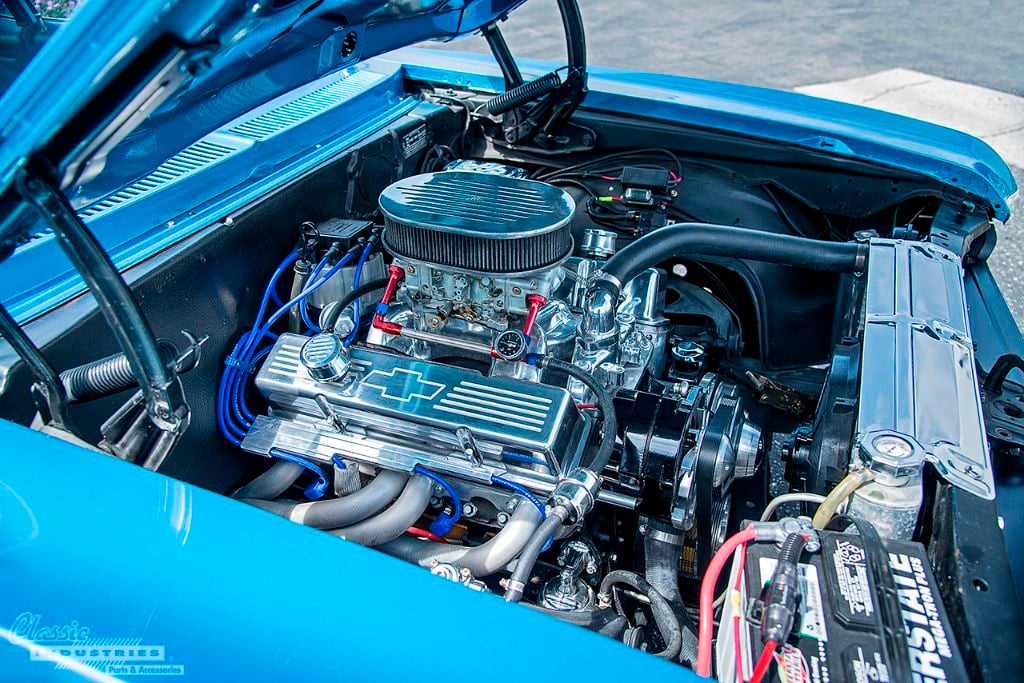 Inside the car, you'll find black leather bucket seats with custom-embroidered Bow Ties, a polished billet steering wheel, and a custom instrument cluster with an array of Auto Meter gauges. Thick black carpet and plenty of sound insulation makes the driver's seat an even nicer place to be.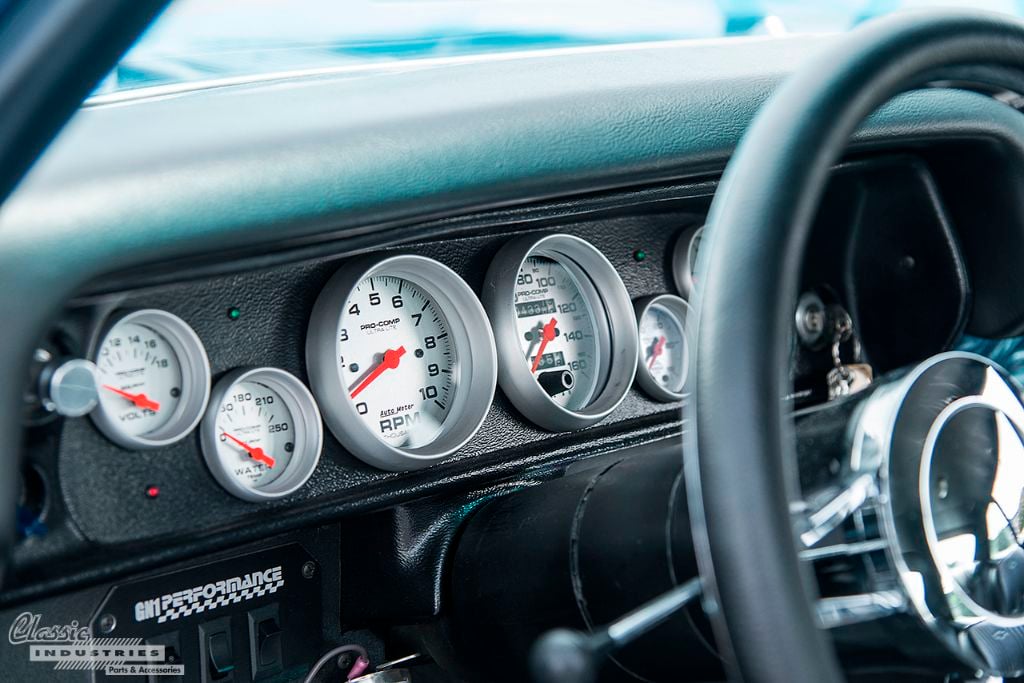 Aram tells us he purchased many of the parts for this restored muscle car build from the pages of our Chevy II / Nova catalog, and we're always glad to be involved in a build this cool. If you've got a Chevy II or Nova project in the works, click the button below to get your free Classic Industries parts catalog now.