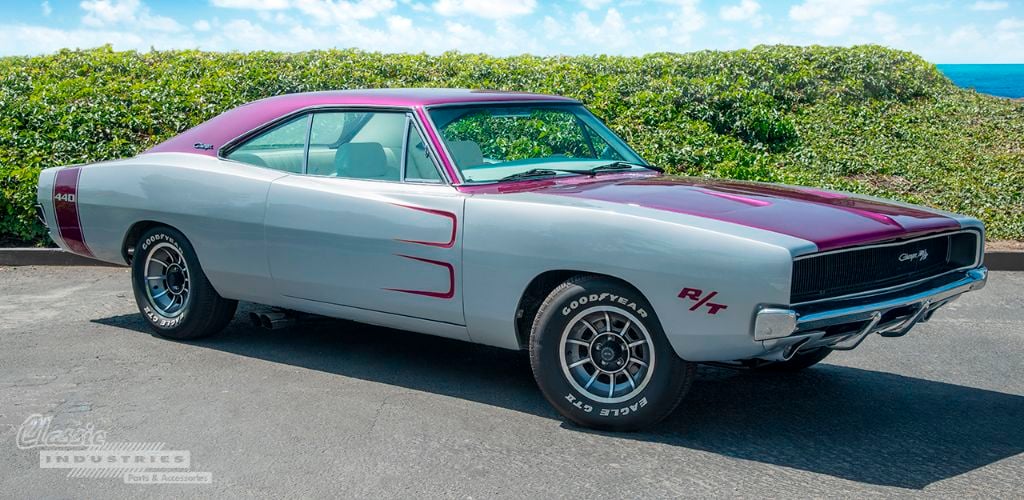 At first, silver and bright purple might sound like an unorthodox color combination, but Ricardo Ricci's 1968 Charger R/T proves that this head-turning palette can look great when applied tastefully. The metallic two-tone shines in the sun, and certainly caught our attention when it pulled into our parking lot.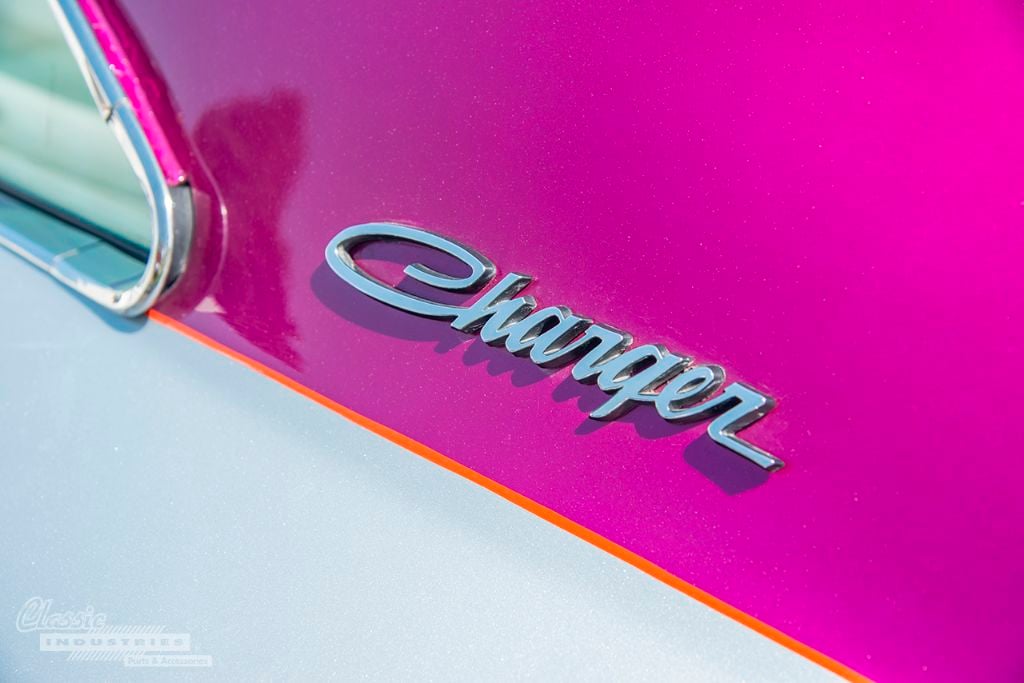 In fact, the hues seen here are actually factory Dodge Silver and Plum Crazy Purple. The paint is further accented by fine orange pinstriping and other touches that you might not even spot until you're up close.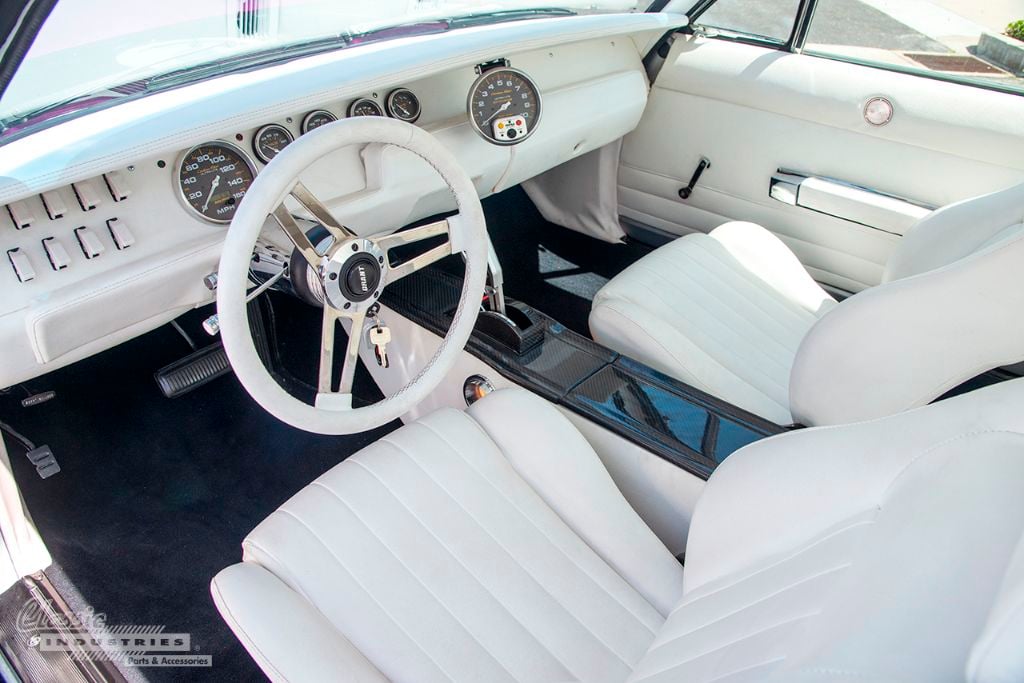 Ricardo tells us he originally purchased the car in 2004, and brought it back with him to his home country of Italy. There, he spent about 4 years restoring and modifying it, only to find out that there were issues with the international title transfer that meant it could not be legally driven on the streets of Italy.

After some research, Ricardo found that the only way to legalize the car in Italy was to bring it back here to the United States, complete the necessary registration paperwork, and then export it back to Italy. So, that's what brought the car to our Retail Showroom parking lot, with temporary tags and no permanent plates.

Despite the unfortunate circumstances, Ricardo used the opportunity to take an extended vacation with his car, and visit a few places he wanted to see in California. A restored '68 Charger, warm weather, and trips to the beach—sounds like a pretty cool vacation to us.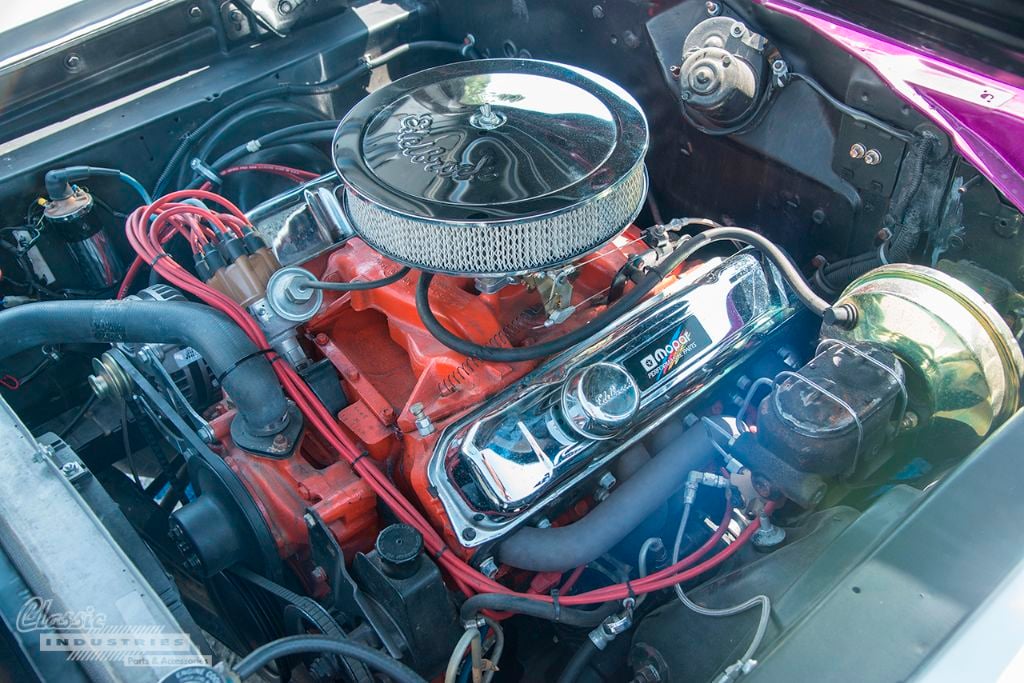 Under the hood of this classic Mopar, you'll find a 450hp 440 motor paired with a 727 automatic transmission. The car also has several performance upgrades, like an Edelbrock carb and TCI Outlaw shifter.
Ricardo tells us he always has fun behind the wheel of his Charger, whether here in the U.S. or back in Italy, and he enjoys turning heads as he rumbles down the street.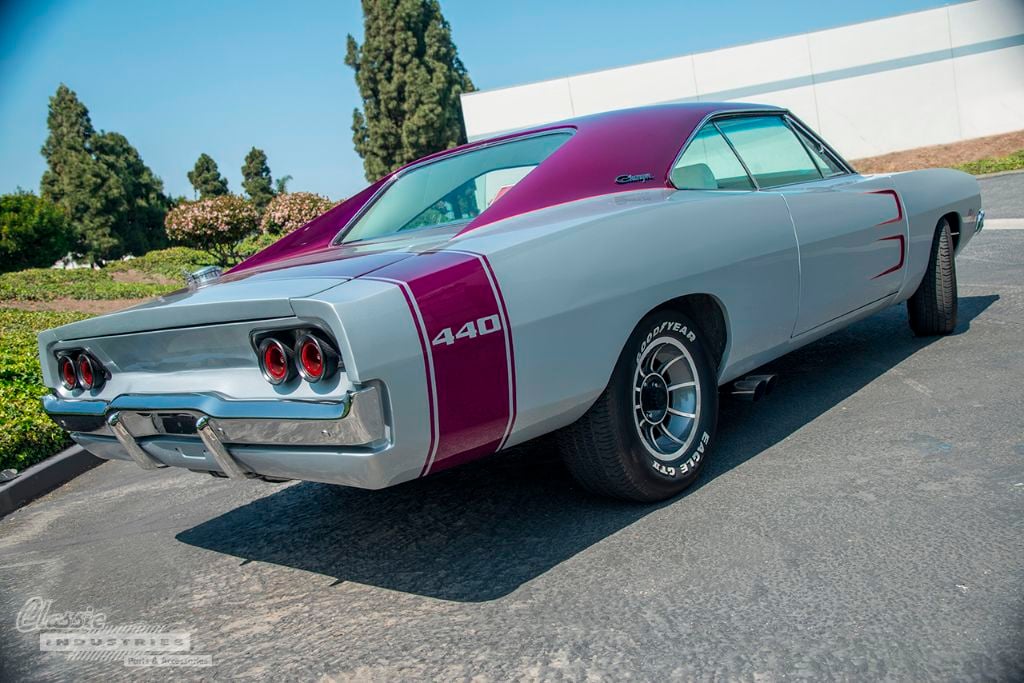 If you've got a classic Mopar A, B, or E-body car, Classic Industries has the parts you need to make it look exactly the way you want it. Click the button below for a free full-color parts catalog for your Mopar model.