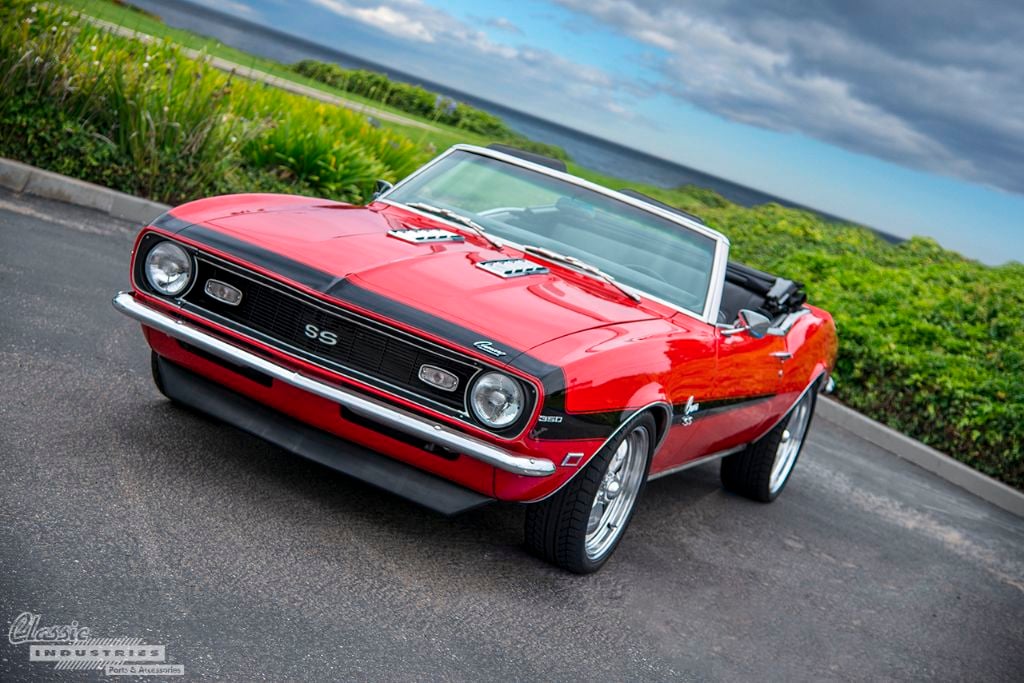 The term resto-mod is a portmanteau or blend of the words "restoration" and "modification". As you might imagine, resto-modded vehicles run the gamut from lightly modified classic cars to vehicles which have had almost every component replaced with modern parts. The beauty of a resto-mod is that you may not know which category the vehicle falls into at first glance—it can still look like a classic, even if it performs like a brand-new car.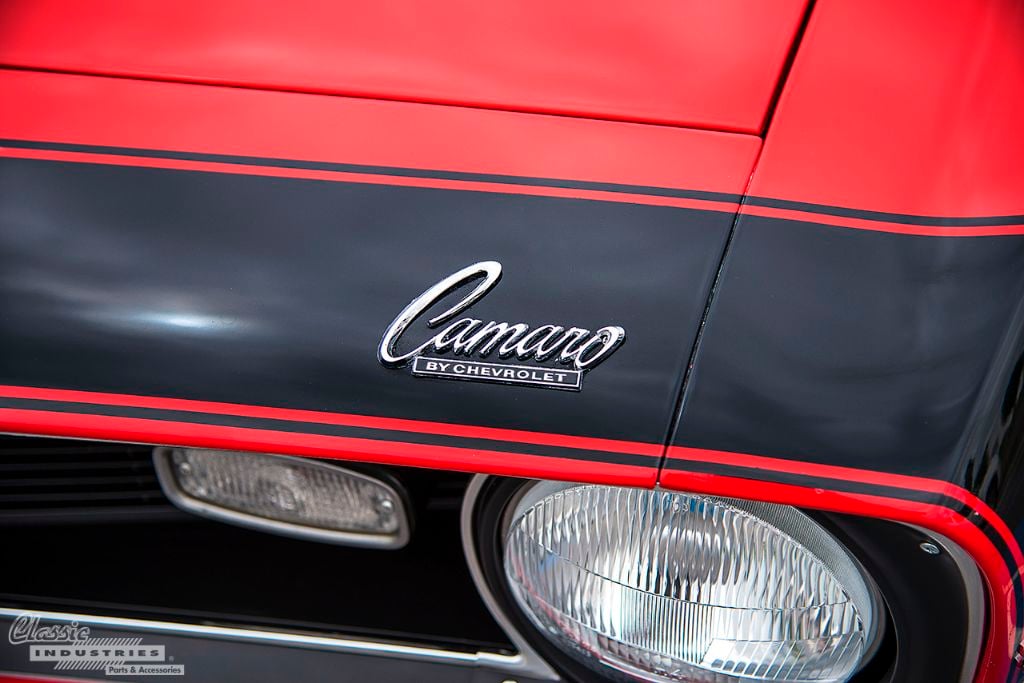 This 1968 Camaro convertible belongs to Erik Leoni, of Huntington Beach, California. Erik tells us he has owned many classic vehicles over the years, including a 1970 Buick Skylark, 1969 Chevy Nova SS, 1970 Camaro, and a 1965 Dodge Dart. This time around, This time around, Erik wanted a first-gen Camaro that would maintain its iconic looks, but could also stop safely and turn on a dime.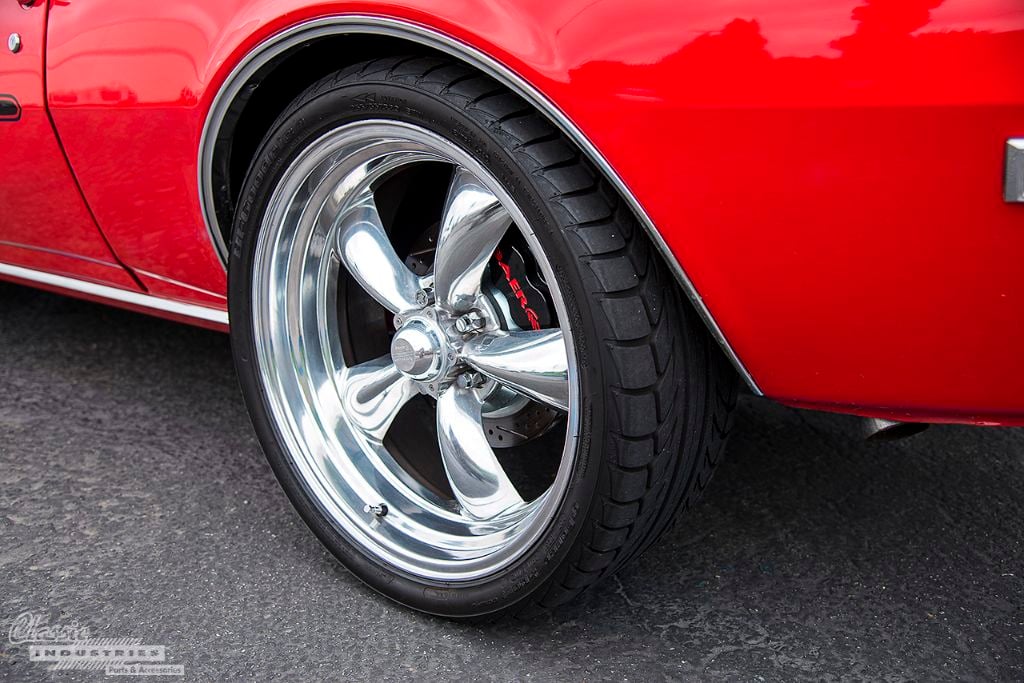 After buying the Camaro two years ago, Erik got to work modifying it to his taste. The aging engine and transmission were replaced with a new 355hp 350ci V8 and 700R4 automatic transmission for more reliable power delivery. The the interior was gutted and re-upholstered in black leather, and the soft top was replaced with new black cloth.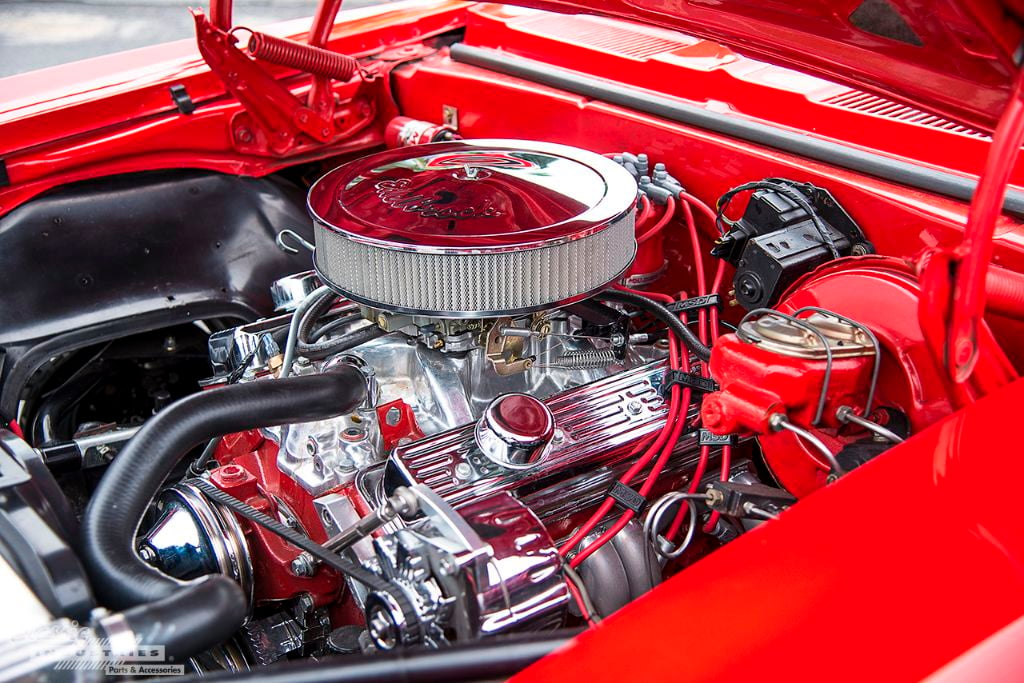 The Camaro's suspension was also replaced, in favor of a Hotchkis suspension kit that lowered the stance and improved handling. Large drilled and slotted Baer disc brakes sit on all four corners, and are framed beautifully by a set of chrome 19- and 20-inch American Racing wheels.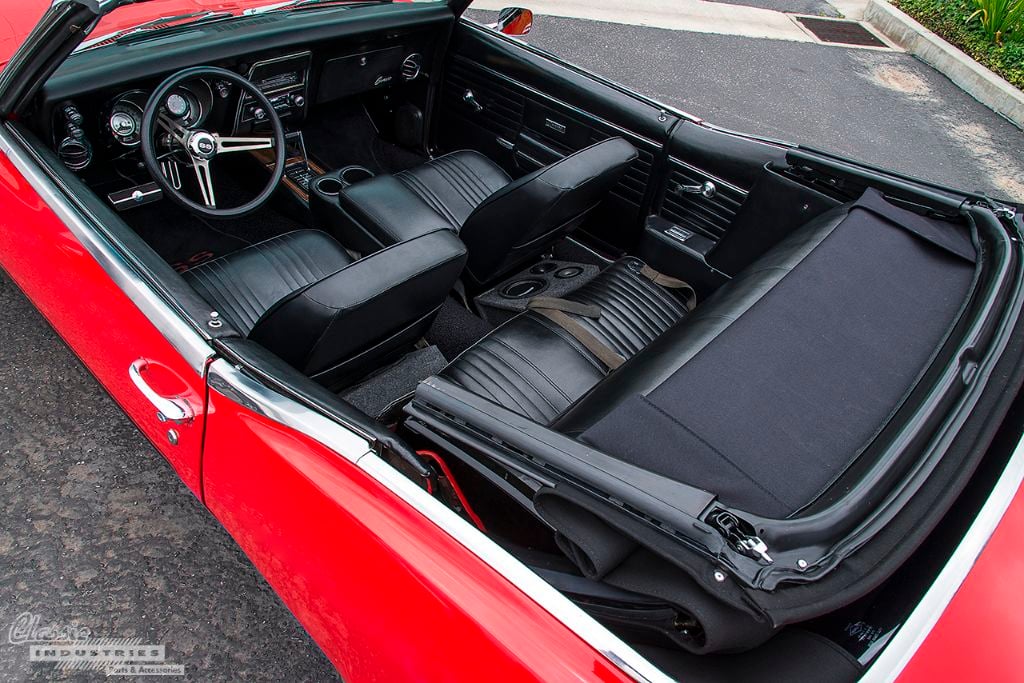 Erik tells us he enjoys cruising in the car to the local Donut Derelicts show, and he still has more plans to modify his Camaro in the future. Specifically, he's in the process of getting a 480hp LS3 V8 for added power, reliability, and fuel economy. We can't wait to see the results!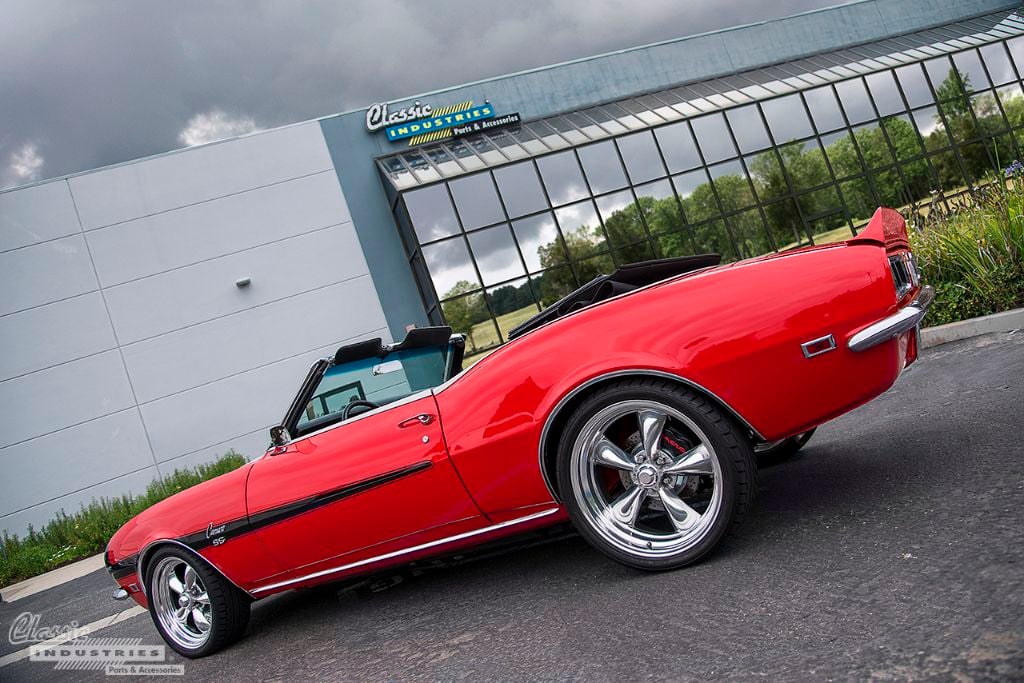 If you have a classic Camaro that you're looking to restore or resto-mod, Classic Industries is the place to start. We have thousands of parts for these cars, and would be happy to assist you with your project. Click the button below for a free Camaro parts catalog.