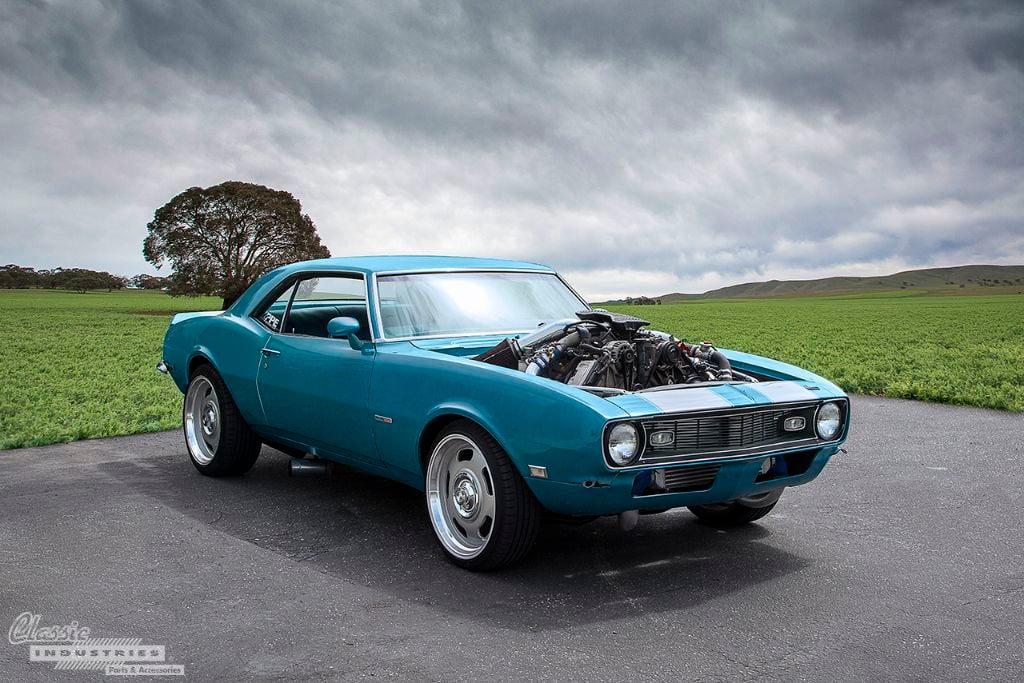 "It's aliiive!" We can almost hear the cracks of thunder and see the flashes of lightning coursing through the sky as we gaze upon this vehicular beast. Like Frankenstein's monster, it's a maniacal amalgamation of parts that were never joined at birth, but the result is truly astonishing. Simply put, it's a 1968 Camaro with a massive 6.6L Duramax turbodiesel engine bulging from beneath where the hood once was. This is not something you see every day.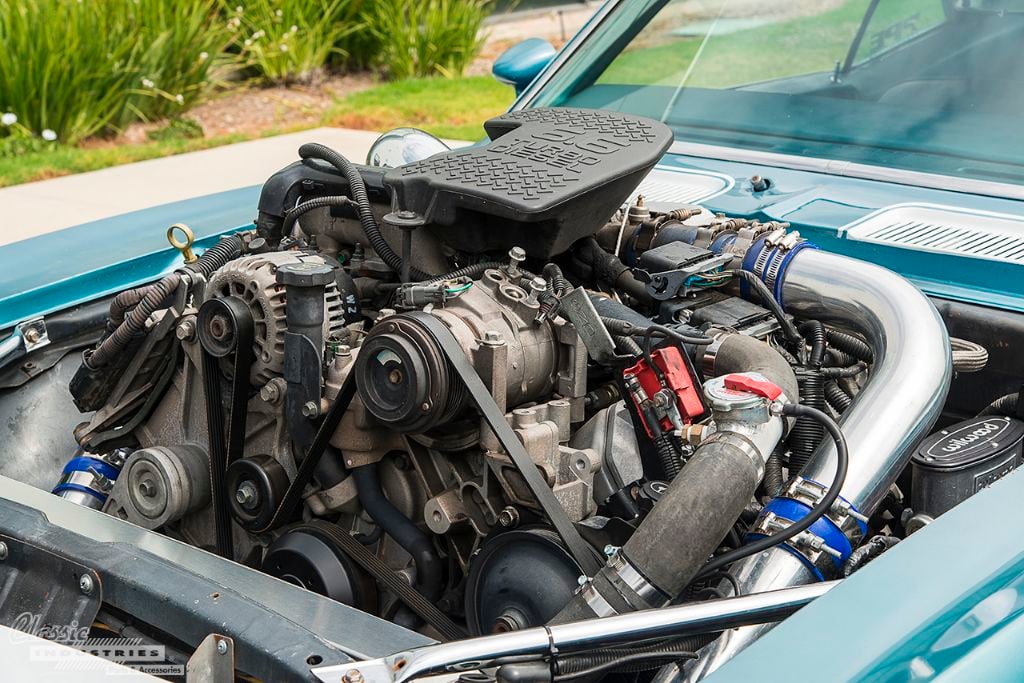 The man behind this monster is Lafayette Crump, of Lancaster, California. Lafayette wanted a classic Camaro that was unlike the others he had seen, so he decided to swap in an engine that's a bit unconventional (to say the least). He decided on a 6.6L "LLY" Duramax diesel V8, an engine originally found in 2004-2006 Chevy Silverado HD and GMC Sierra HD pickup trucks.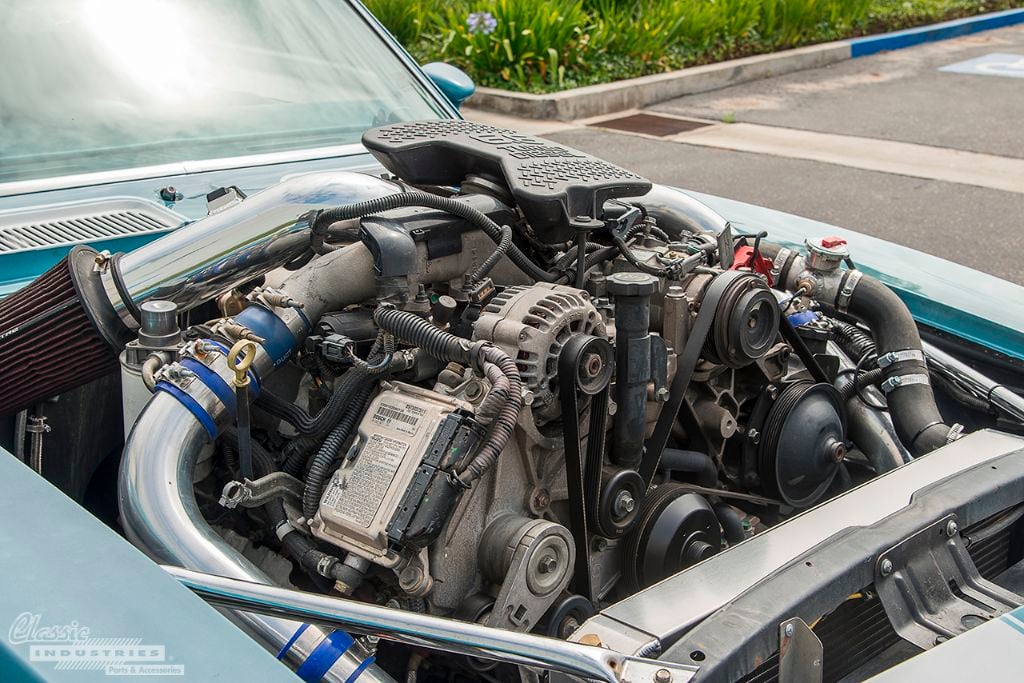 The Duramax diesel is designed for towing heavy loads behind a full-size truck, so it produces massive quantities of torque — more than 500ft-lbs at 1,600rpm. The motor is force-fed by a Garrett variable-vane turbocharger, and intercooled by an air-to-air system. Lafayette had to get creative with to make this massive mill fit, so he installed custom chrome piping and a large front-mount intercooler. There's also a huge aluminum radiator for the engine, and a custom short-ram intake pipe.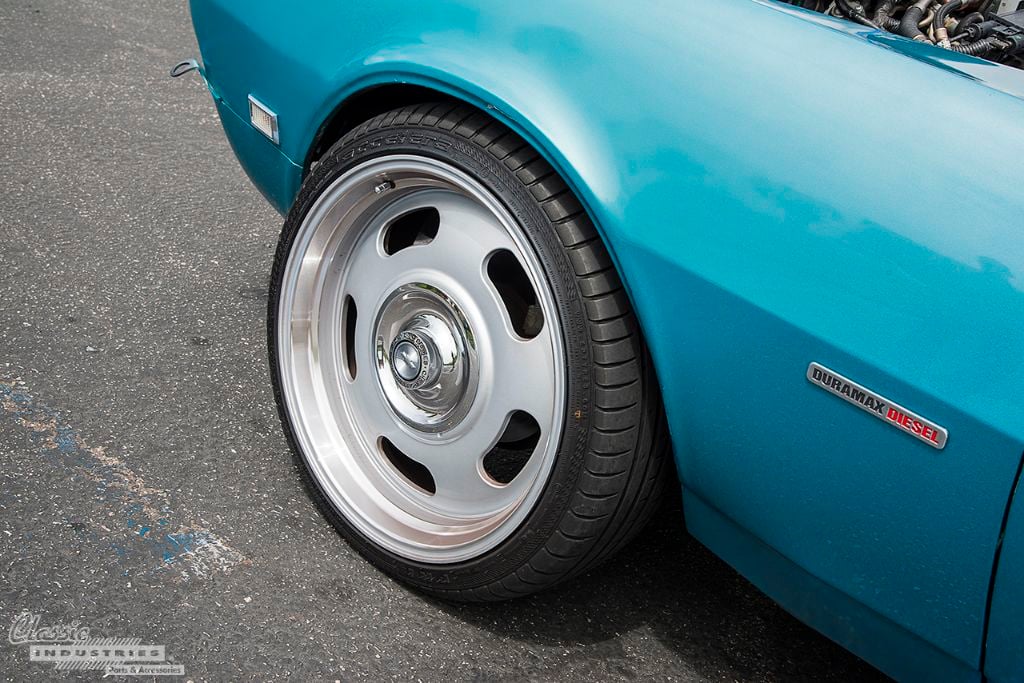 An Allison 5-speed automatic transmission sends power to the rear wheels, and a single exhaust pipe exits beneath the passenger rocker panel. Other modifications to this 1968 Camaro include a removed front bumper, lowered suspension, and large-diameter aftermarket rally wheels. Duramax Diesel badges on the front fenders top off the look.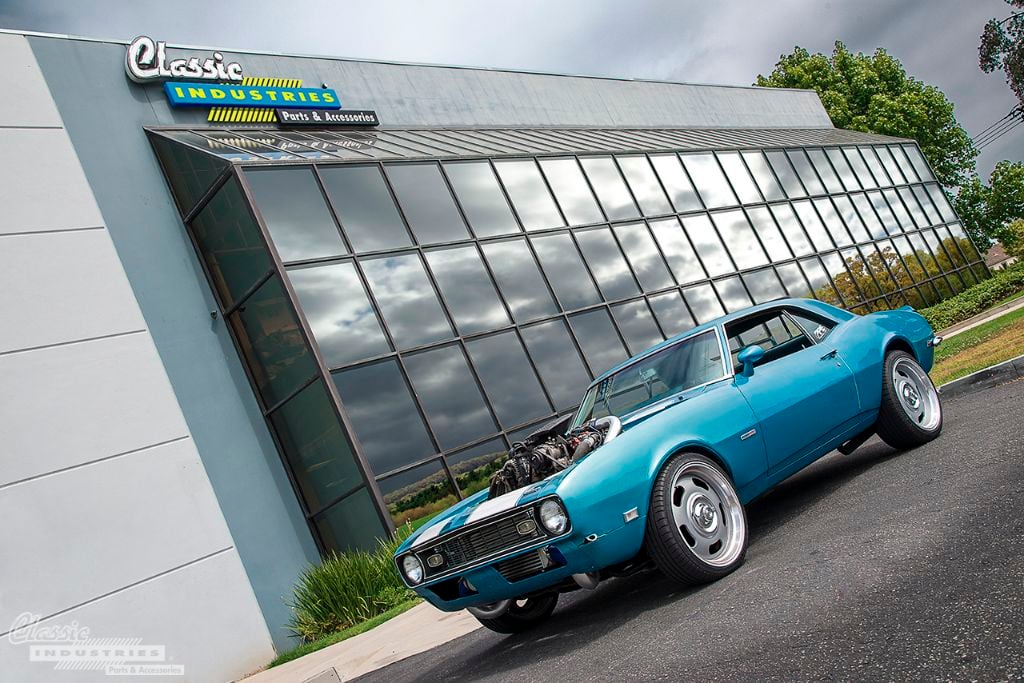 Now before you think this vehicle only gets trailered to the drag strip or car shows, we'll tell you that's not the case. Lafayette says this is his daily driver! Not only that, he commutes from Lancaster to Anaheim every day for work, and says he gets 27 to 35 MPG on average. This engine is made for long-distance hauls in a much heavier chassis, so it makes sense that it's surprisingly efficient in this Camaro.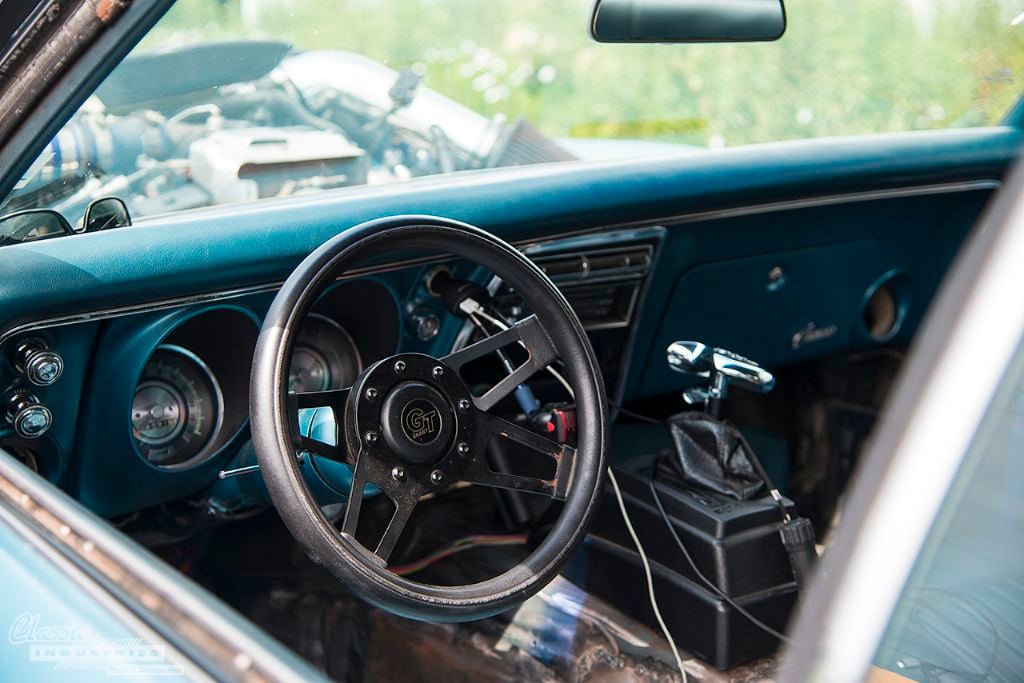 While some might consider Lafayette's Duramax-powered Camaro to be a little too unconventional, we can definitely appreciate it. It might be slightly crazy to put a huge diesel engine in a Camaro, but the result is impressive and a great example of thinking outside the box. We'd love to see the looks he gets cruising down the freeway with this engine towering above the front end. No matter what you think about this unconventional '68 Camaro build, there's no denying it's a real conversation starter!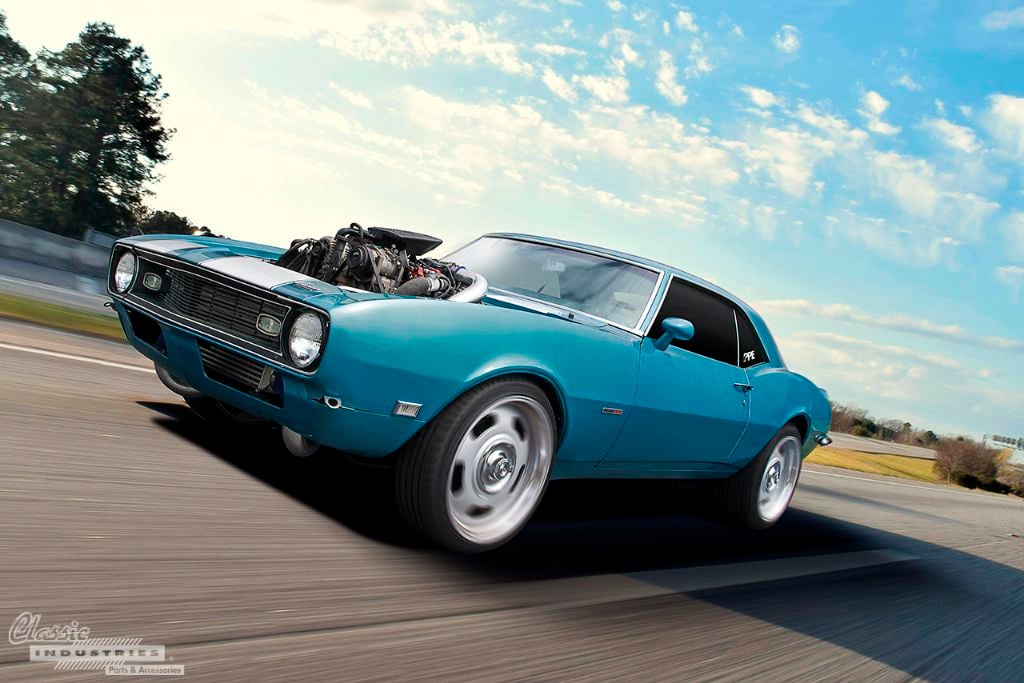 If you have a bone-stock Camaro in need of restoration, or you're looking to take on an innovative project of your own, Classic Industries can help you find the parts and accessories you need. Click the button below for a free full-color Camaro parts catalog.