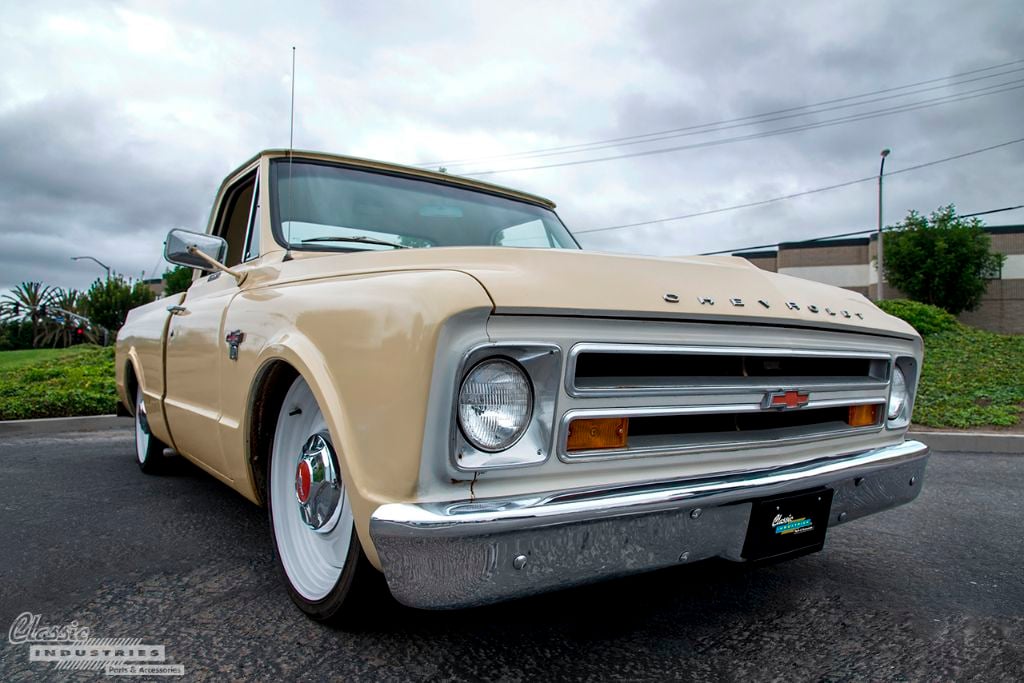 There's a common saying in the working world: "don't mix business with pleasure". This piece of conventional wisdom tells us that it's supposedly best to keep our work lives separate from our hobbies and personal lives. While some would agree with this statement, Rory Ryder is happy to mix business and pleasure in a single vehicle: his 1968 C10.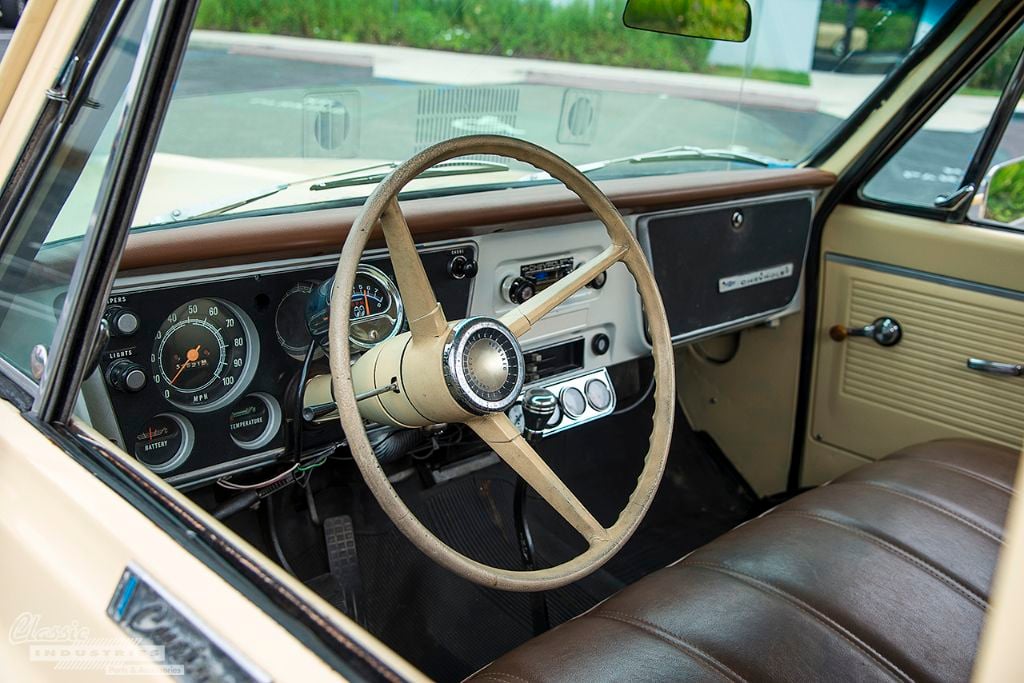 Rory lives in Huntington Beach, California, and has always liked classic trucks. So, he decided to purchase this C10 as a daily driver and personal restoration project. However, after spending some time working on the truck, Rory realized he had a knack for wrenching, and wanted to start up his own shop.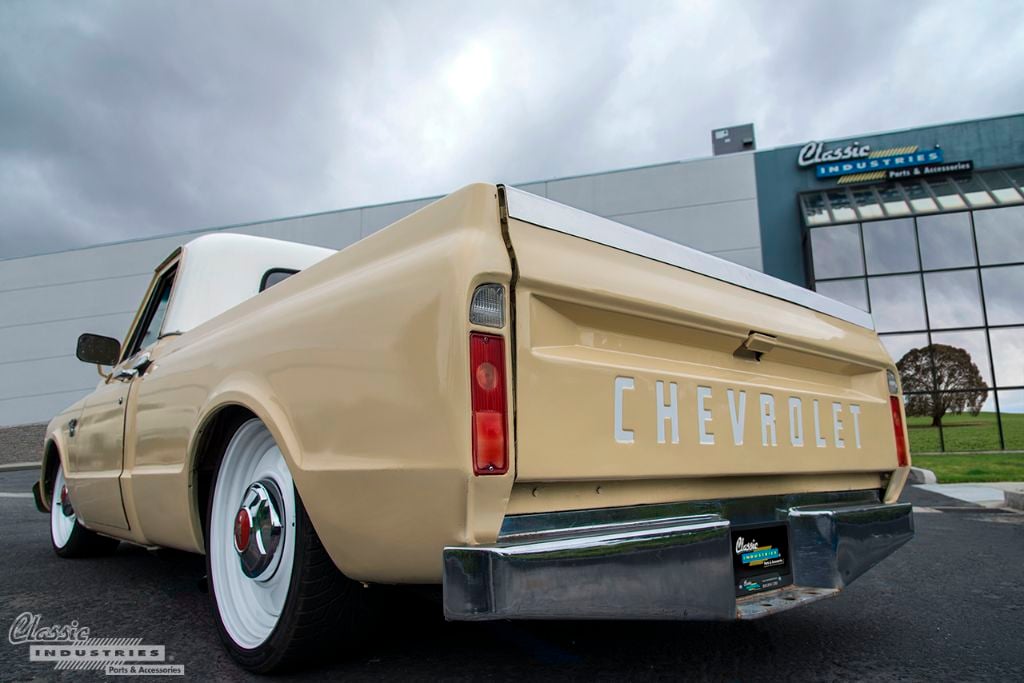 This led to the foundation of a restoration business, Current Customs. The shop specializes in restoring custom trucks, as well as building hot rods. Rory tells us that his work on this personal project C10 got the ball rolling, and now the Chevy truck serves as a shop truck for hauling parts for his business.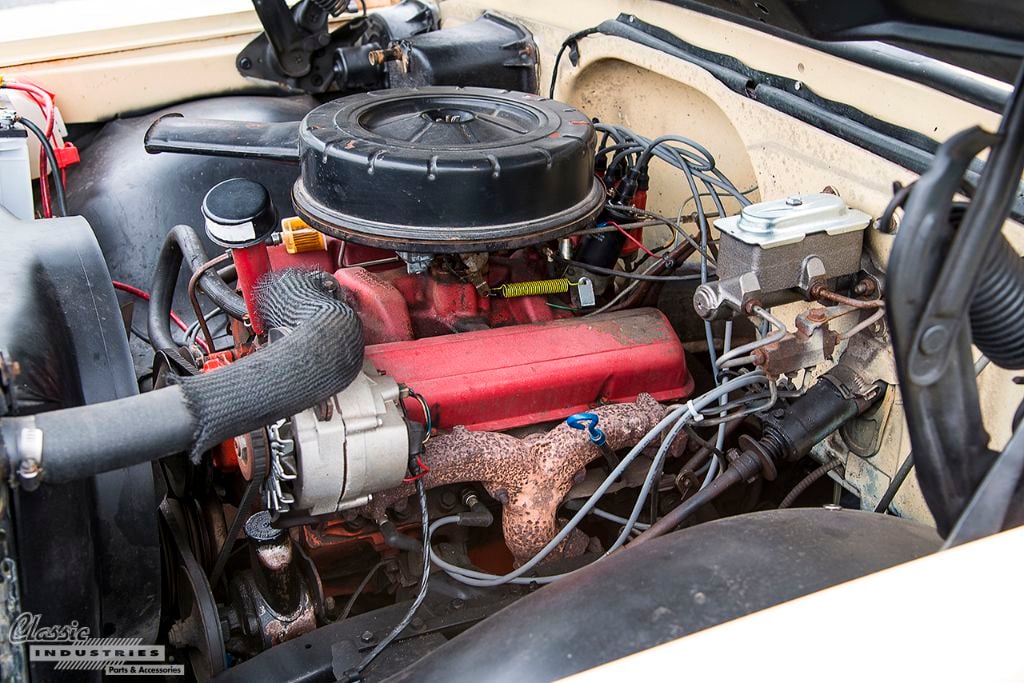 Under the hood of the '68 Chevy is a 350 paired with a Muncie 4-speed manual. The truck also rides on an air suspension setup, although Rory tells us he needs to C-notch the rear frame rails to get the stance a little lower.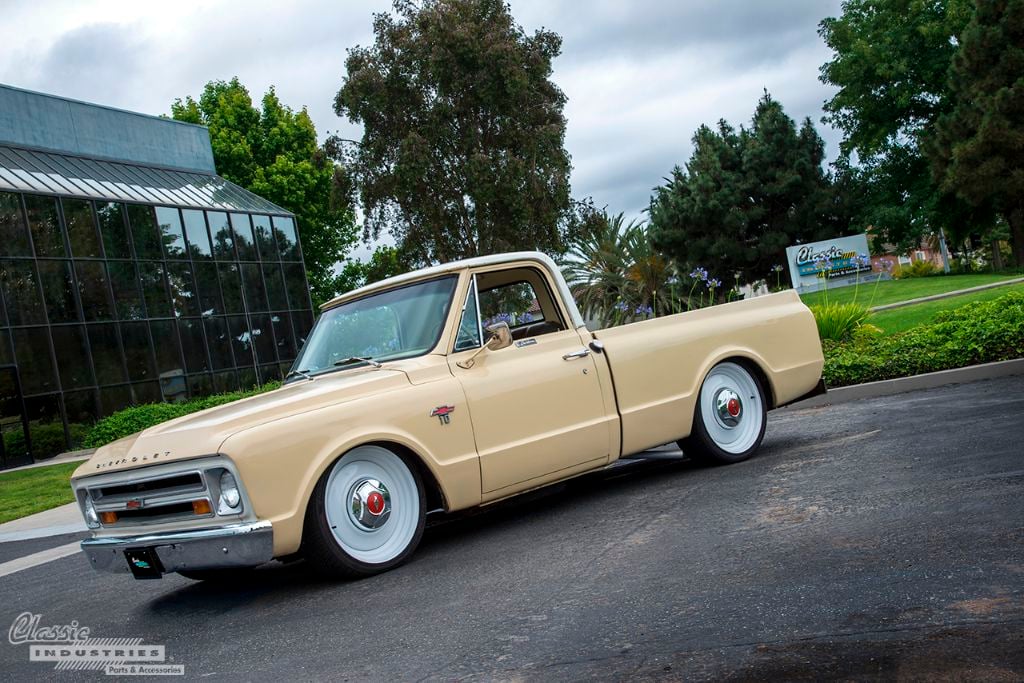 Whether it's during a workday or on the weekend, Rory enjoys cruising in his 'bagged C10, and he plans to continue picking up the parts he needs at our local Retail Showroom. If you've got a classic Chevy truck project, click the button below to see all the truck restoration parts that Classic Industries offers.