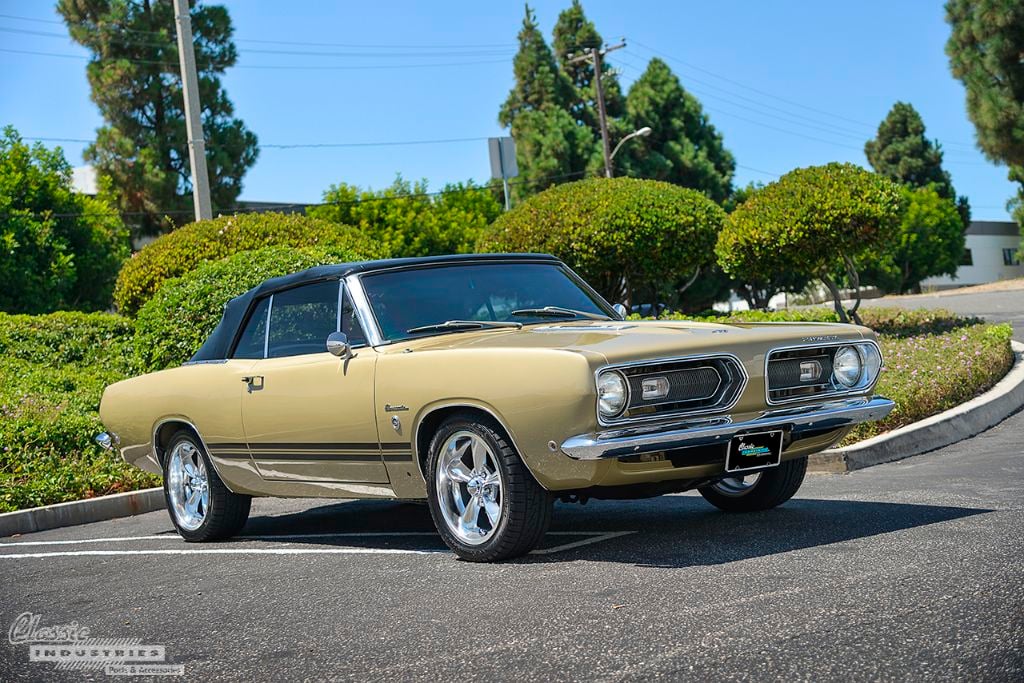 Every journey into classic car restoration has to start somewhere, whether that's diving in head-first with a basket-case wreck from a junkyard, or starting gradually by putting a few finishing touches on a partially-completed project. For Gilbert Villegas, of Anaheim, California, this 1968 Barracuda Formula S represented the beginning of a love for working on classic cars. The Barracuda was Gilbert's very first restoration project, and he fell in love with it at first sight.
Gilbert tells us he purchased this Barracuda convertible about three months ago, and that it was already mostly restored at that time. He picked up where the last owner left off, installing a variety of parts from the Classic Industries Mopar catalog: new front suspension, an exhaust system, weather strip, chrome trim, and under-hood insulation. He also added an upgraded stereo system, and a beautiful set of chrome Showwheel 5-spokes.
Under the hood, the Barracuda has a rebuilt 340ci V8 and automatic transmission. A few performance modifications are also present, including a Mopar Performance air cleaner and ceramic-coated headers. While the car runs great and could easily become a daily-driver, Gilbert prefers to drive it only on the weekends.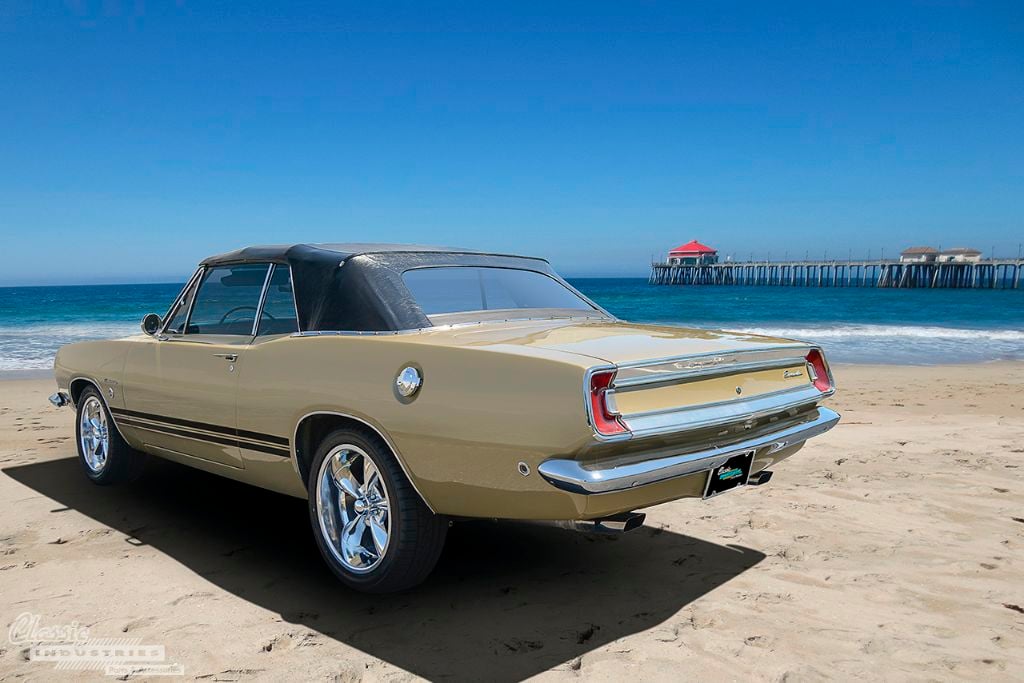 After falling in love with his 1968 Barracuda Formula S and beginning his first foray into Mopar restoration, Gilbert is now a lifelong classic car fan. With a beautiful gold convertible and miles of wide-open California coast to drive it on, we completely understand where he's coming from.
If you have a classic Mopar restoration project in the works, Classic Industries can help you find the parts you need. Click the button below for a free Mopar restoration parts catalog.