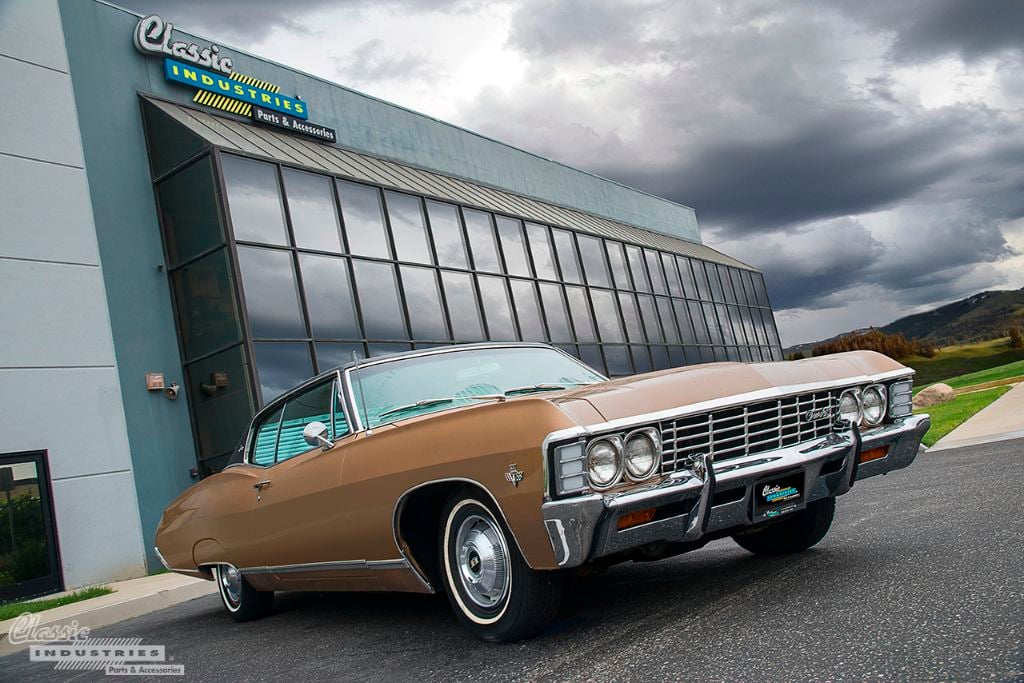 While some have jokingly referred to the full-size Chevy coupes and sedans of the late '60s and early '70s as "land yachts", no one can deny that these sleek cruisers exude style. The long hoods, sweeping rear haunches, big V8 engines, and bright chrome trim on these classic Chevy models remind us of a time when extravagance and luxury was par for the course.
The 1967 Chevy Caprice pictured here belongs to Mike Forster, of Fountain Valley, California. Believe it or not, this car is almost entirely unrestored. Mike's uncle purchased the car new from the dealer, and put just 48,000 miles on the car since then.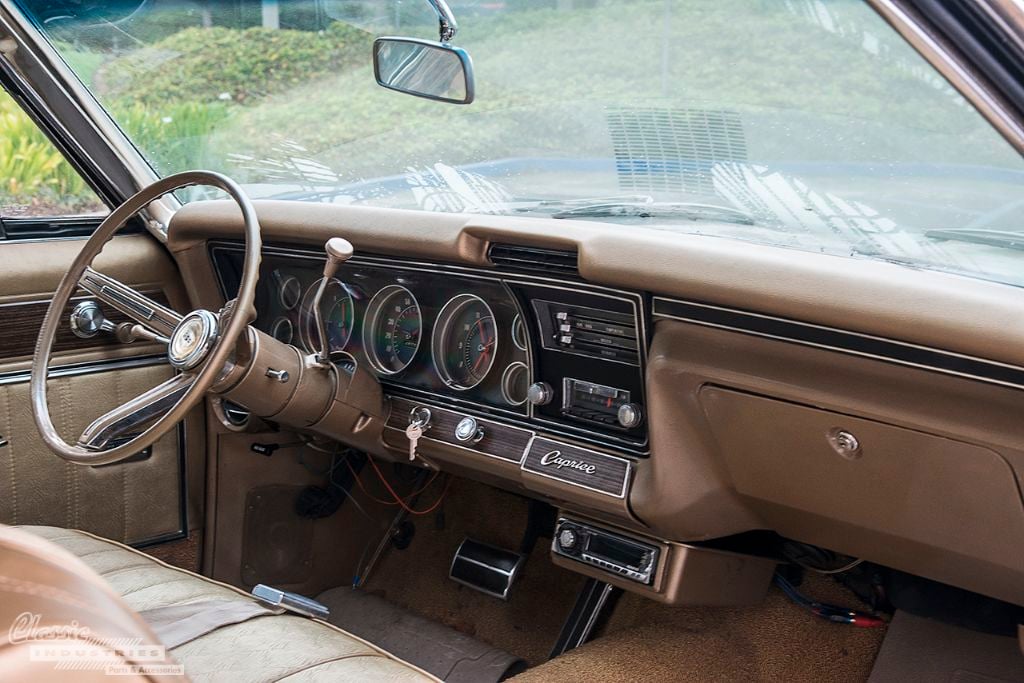 The '67 Caprice was always garage-kept, so it remains in surprisingly good condition. Mike tells us it has been repainted once in the original gold color, but the other factory-original parts remain untouched aside from normal maintenance items. Mike added a few small aftermarket touches, such as rear window louvers, fender skirts, and a modern stereo.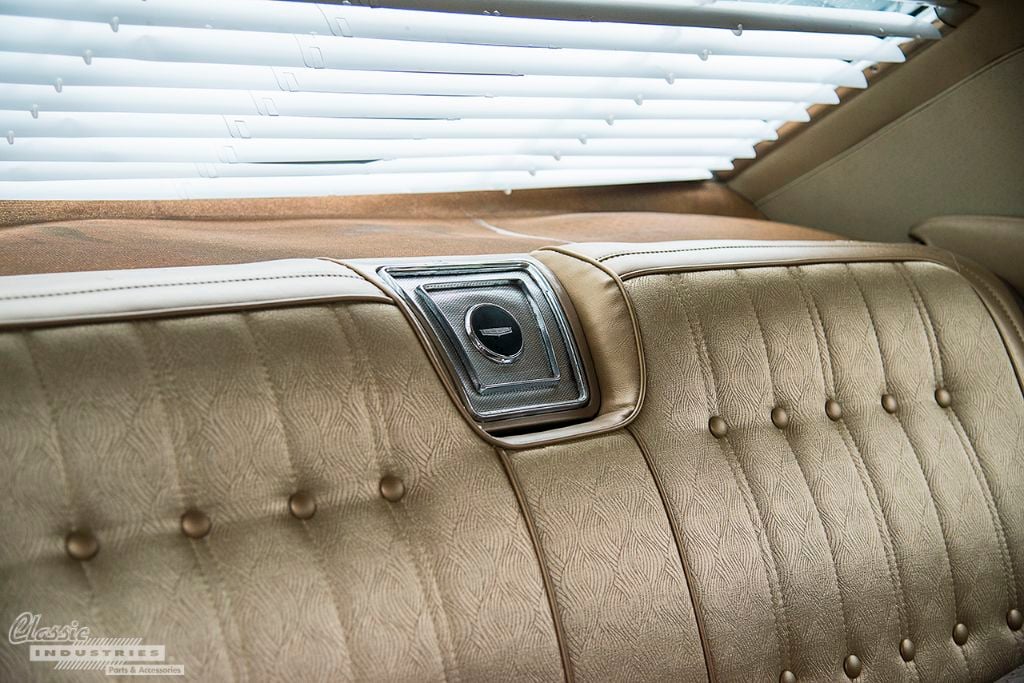 Under the long hood, the Caprice features its numbers-matching 327ci V8, three-speed TH-400 automatic transmission, and 12-bolt rear end with Positraction. With such low miles, the car still runs beautifully, and Mike takes it out for a spin on a regular basis.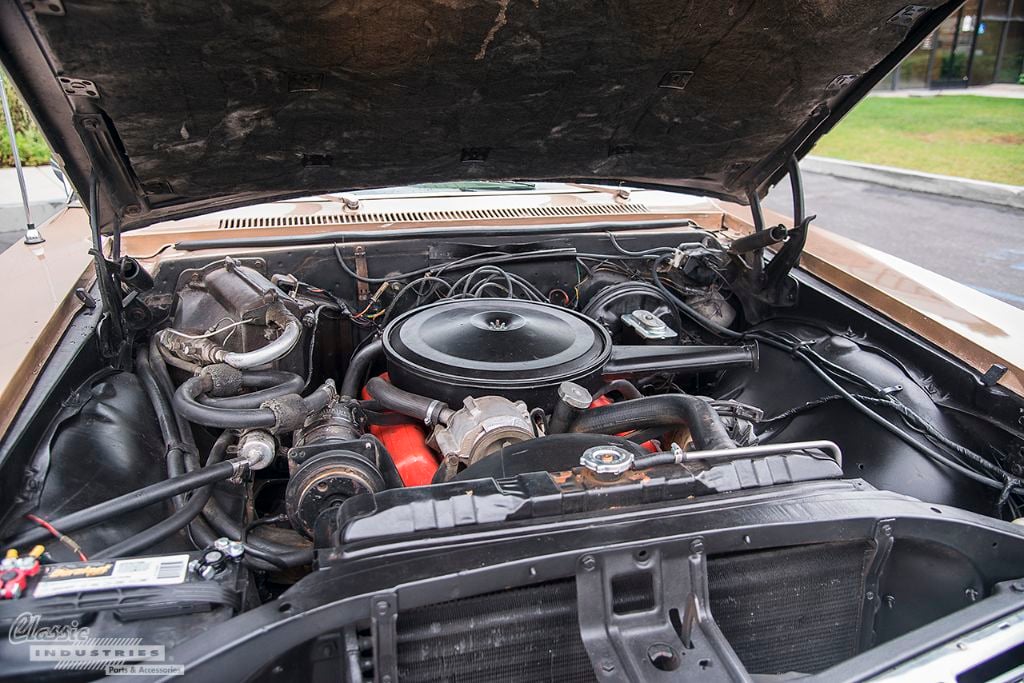 Mike's 1967 Chevy Caprice is in gorgeous shape after all these years — we dare say it looks almost new. Understandably, Mike plans to maintain it in its current original condition for as long as possible, but he stops by the Classic Industries Retail Showroom when he needs small parts or maintenance items.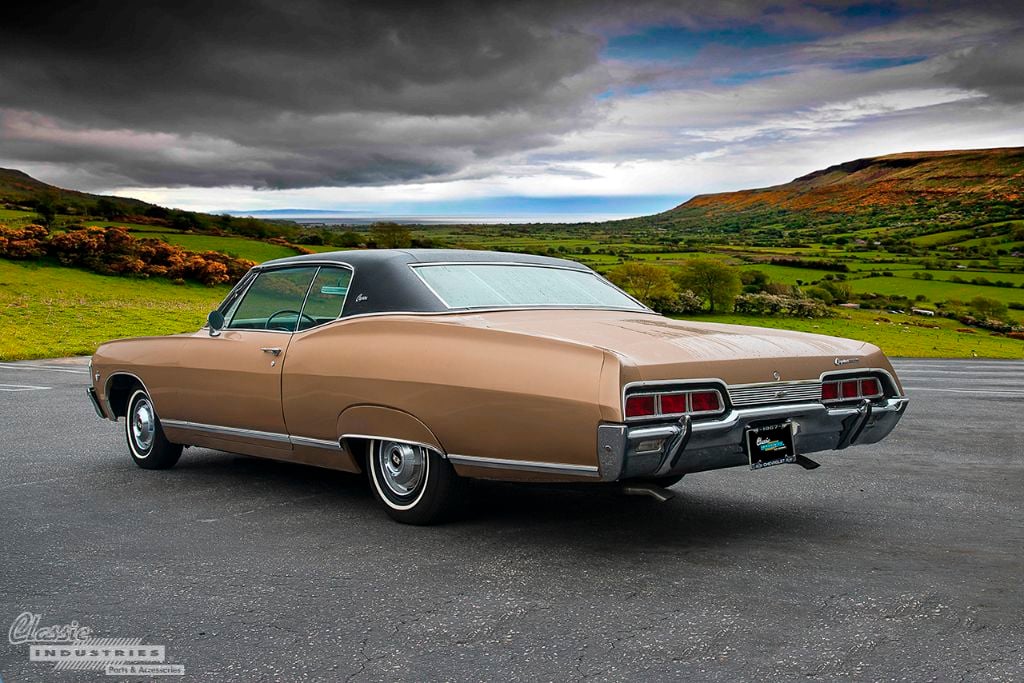 If you have a classic Chevy Impala, Caprice, Biscayne, Bel Air, or other full-size model, Classic Industries has all the parts you need to make it like new again. Even if you only need a handful of items to finish your project, we'd be happy to help you find what you need. Click the button below to get a free Full-Size Chevy parts catalog.