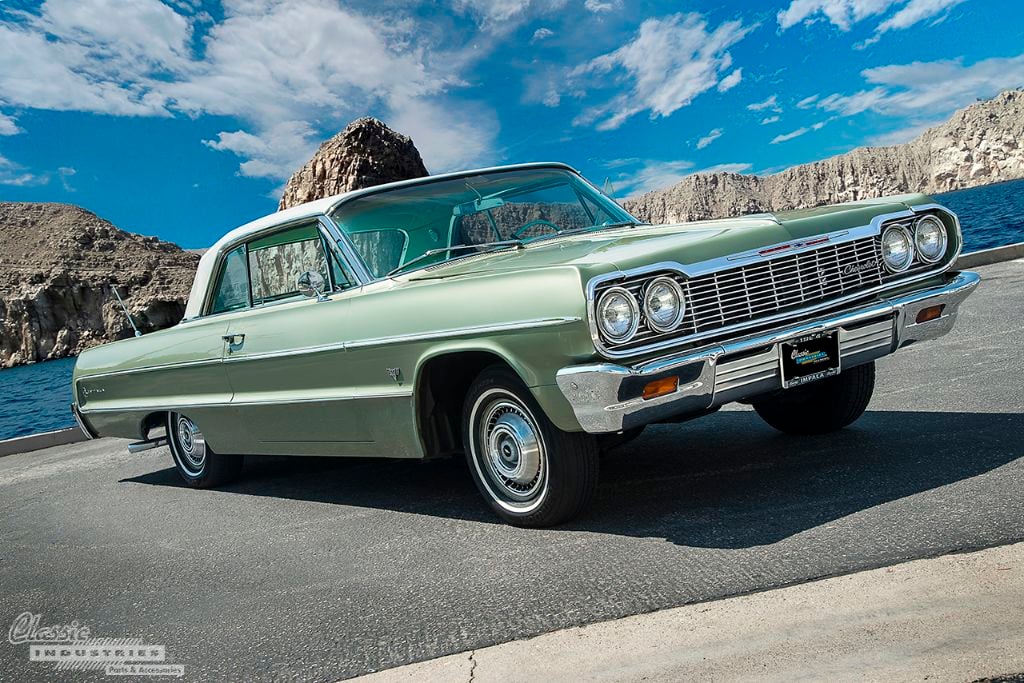 Jonathan Pompey, of Compton, California, vividly remembers the first time he laid eyes on this 1964 Impala. It was November of 2004, and he was walking his dog down the street when he spotted it. The Impala was in rough shape, and parked at the curb in front of a house. Right then and there, Jonathan approached the owner and asked to buy it. Unfortunately, it wasn't for sale.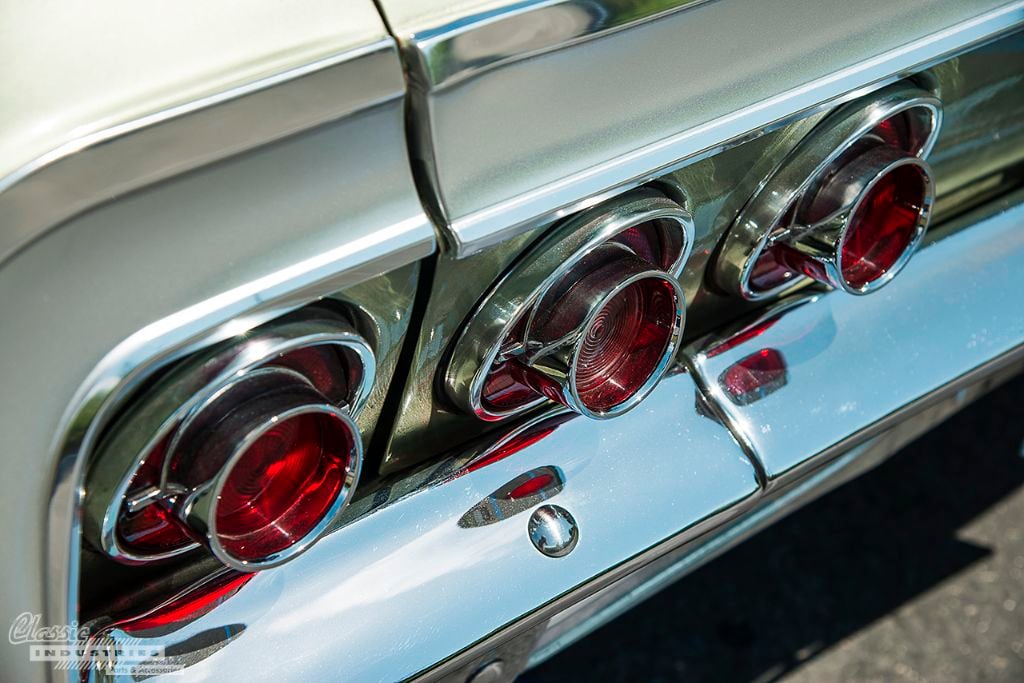 However, Jonathan wasn't one to give up so easily. He told us with a smile, "I kept going back to the owner." Almost five years later in March of 2009, Jonathan's persistence paid off. The car's owner finally relented and sold him the '64 Impala.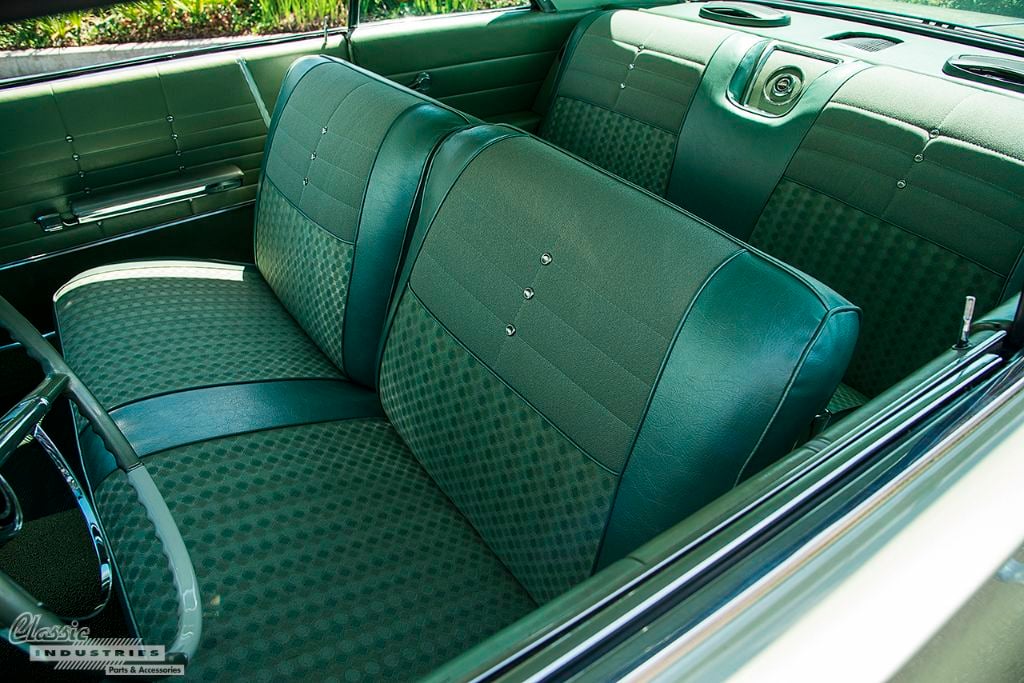 Jonathan immediately got to work restoring his new ride, stripping it down to the frame and rebuilding it piece-by-piece. From the sparkling green paint to the bright chrome and spotless new interior upholstery, it's clear that Jonathan spent many hours of hard work on this Chevy.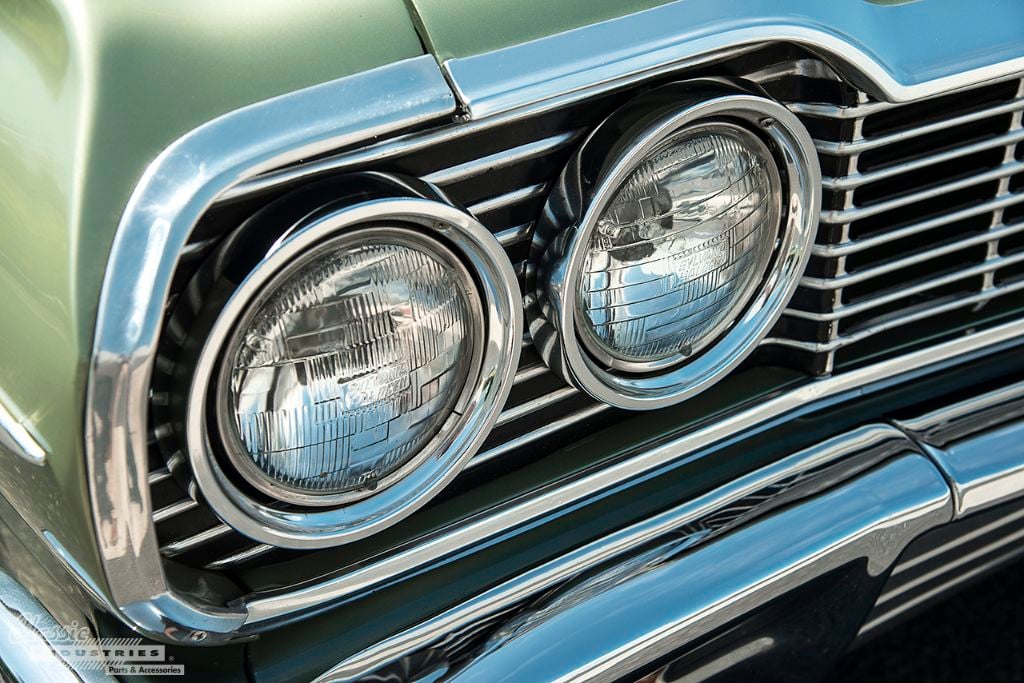 Jonathan tells us that he avoids the hassle of hunting for parts at swap meets, and instead turns to the Classic Industries Impala catalog any time he needs factory-replacement parts. He writes, "Classic Industries is the best for me!"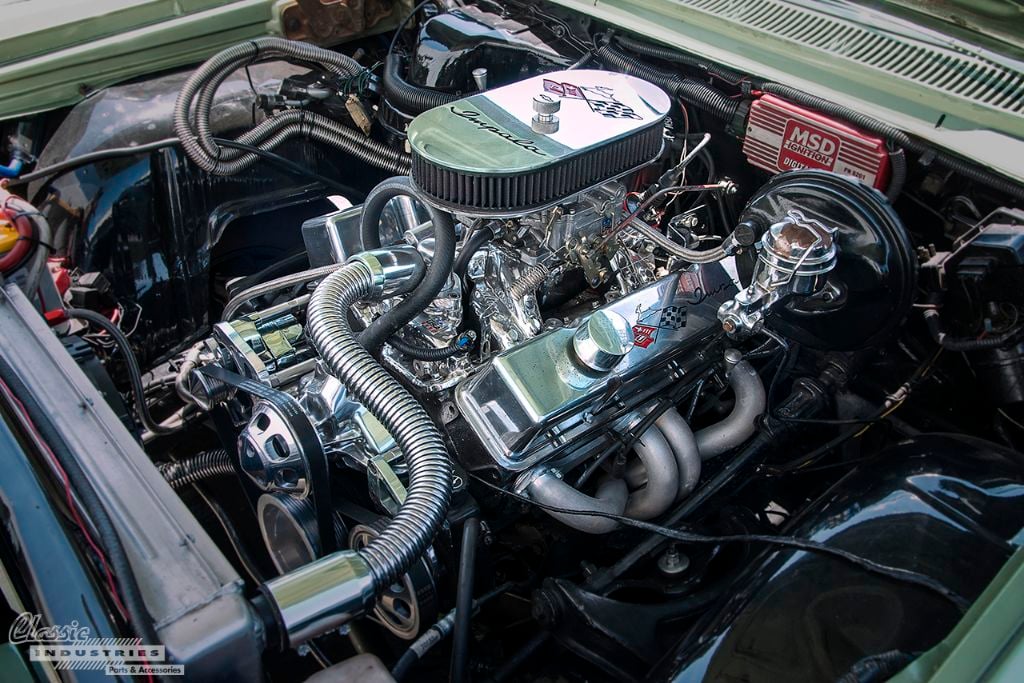 This '64 Impala is powered by a 350ci small-block, which Jonathan bored .040 over stock. He also did some mild work to the head, and paired it with a TH-700R4 transmission with a performance shift kit. Billet pulleys, ceramic-coated headers, and lots of chrome give this engine a show-ready look.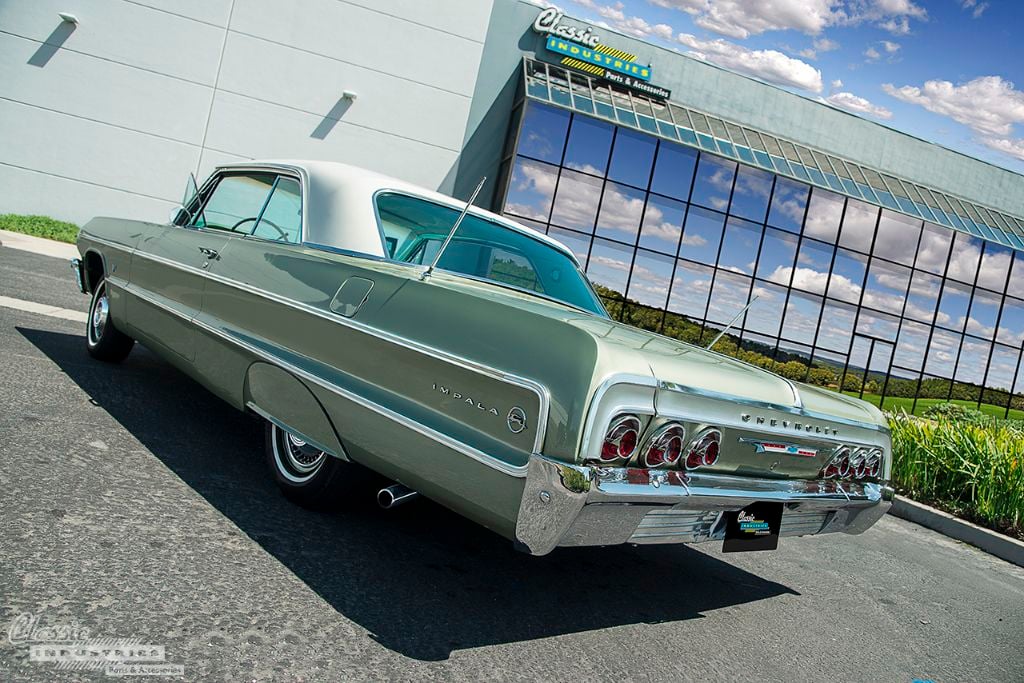 We asked Jonathan if he daily-drives the car, and he said, "Yes! It's a super daily-driver. I drive it every chance that I get." We can certainly understand that sentiment, especially after all he and this car have gone through together. It's a beautiful example of the iconic 1964 Impala, and we commend Jonathan for his persistence in restoring it.
If you've got a classic Chevy Impala, Bel Air, Biscayne, Caprice, or other full-size model, Classic Industries has the parts you need to restore it to like-new condition. Click the button below for a free full-color Impala restoration parts catalog.