One of the things we love about classic cars is their ability to instantly transport you back in time. They remind us of different periods of our lives, and different periods in our country's history. This 1964 Chevy truck, for example, takes us back to a time when pickup truck design (and car design, for that matter) was changing dramatically. This period marked a transition from the sleek aircraft-inspired style of the '50s to the more angular designs of the '70s. This '64 model exhibits characteristics from both eras, but still manages to blend them seamlessly into a style of its own.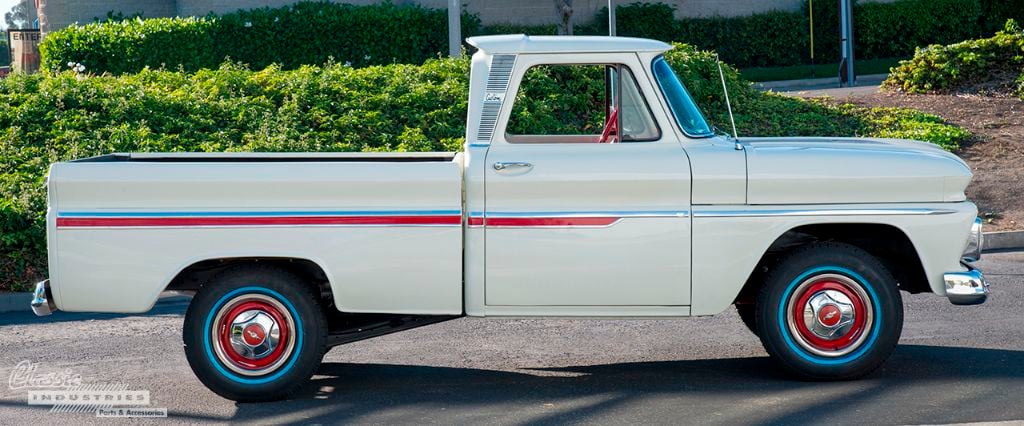 The '64 Chevy truck is somewhat enigmatic in its ability to appear boxy while integrating curves into almost every surface. From the crease along its midsection to the rounded window openings and sculpted roof, this truck has plenty of classic curves inspired by its 1950s predecessors. Even the chrome and red side moldings seem like something straight out of the fifties. However, looking at its side profile, you'll notice the truck's overall shape is squared-off. This is an interesting contrast to the even more slab-sided body style released only one year later in 1967, and especially dramatic compared to the 1973-and-up "Square Body" trucks.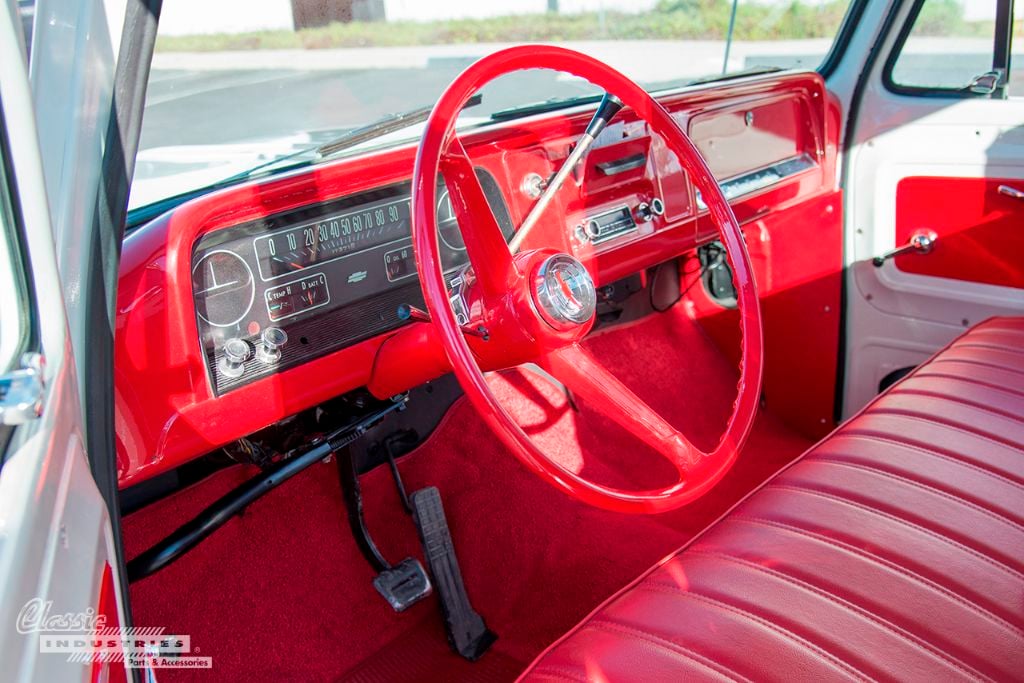 This particular truck belongs to Raymundo Calderon, of Whittier, California. Raymundo painstakingly restored the truck to factory condition, complete with clean white paint, red accents, and a lipstick red interior. The truck is a beautiful example of its era, and it's great to see guys like Raymundo giving these trucks the appreciation they deserve.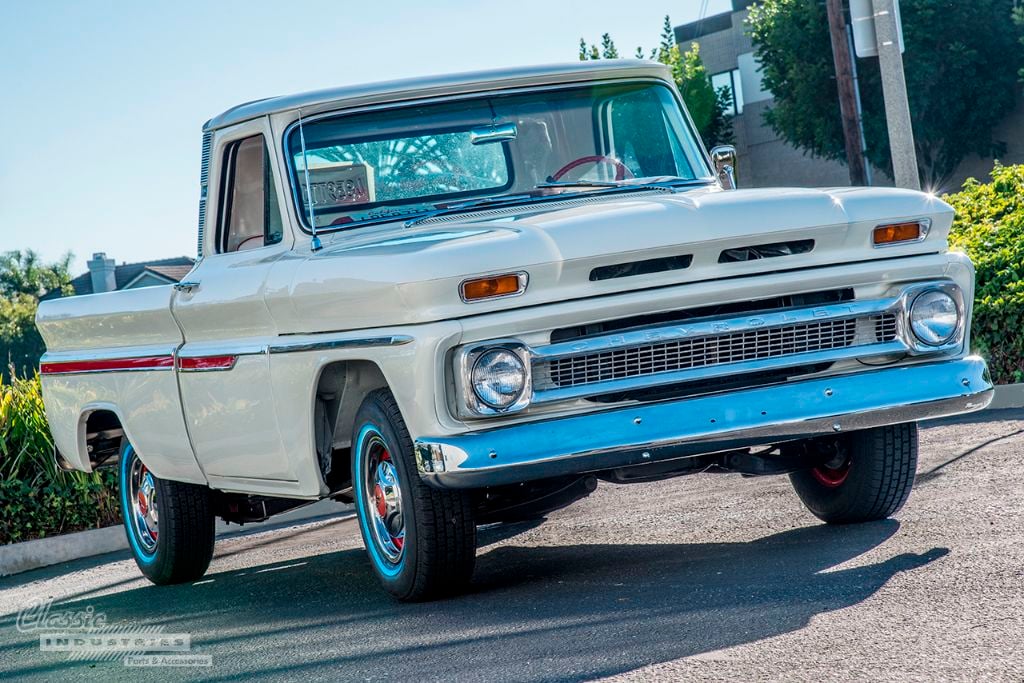 If you've got a classic Chevrolet or GMC pickup truck that's in need of restoration, Classic Industries has all the parts you need to make it look good as new. Click here for a free, full-color parts catalog for your truck.