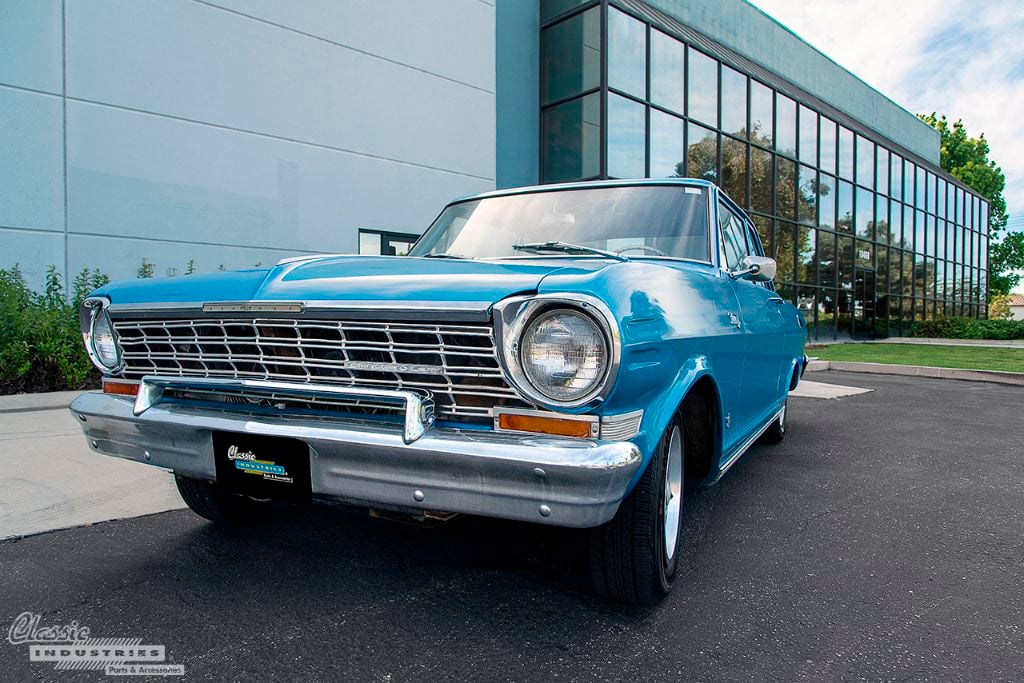 When restoring a classic car, there are plenty of paths to choose. You can build it into an aggressive custom, add modern touches to make a reliable daily-driver, or simply restore it to exact original specifications. The third option is what Robert Falcone, of Huntington Beach, California, chose for his 1964 Chevy Nova.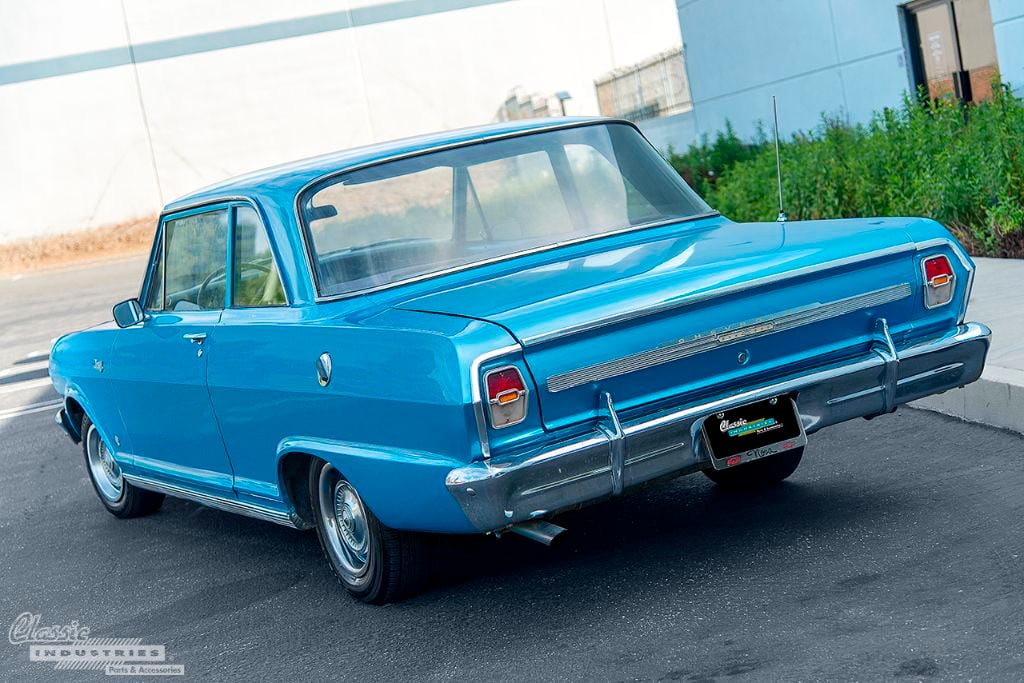 Robert's '64 Nova isn't a high-performance V8-powered Super Sport, but rather an ordinary 6-cylinder model. With the popularity of restoring or replicating SS Novas these days, it's refreshing to see a car left in its original inline-6 configuration.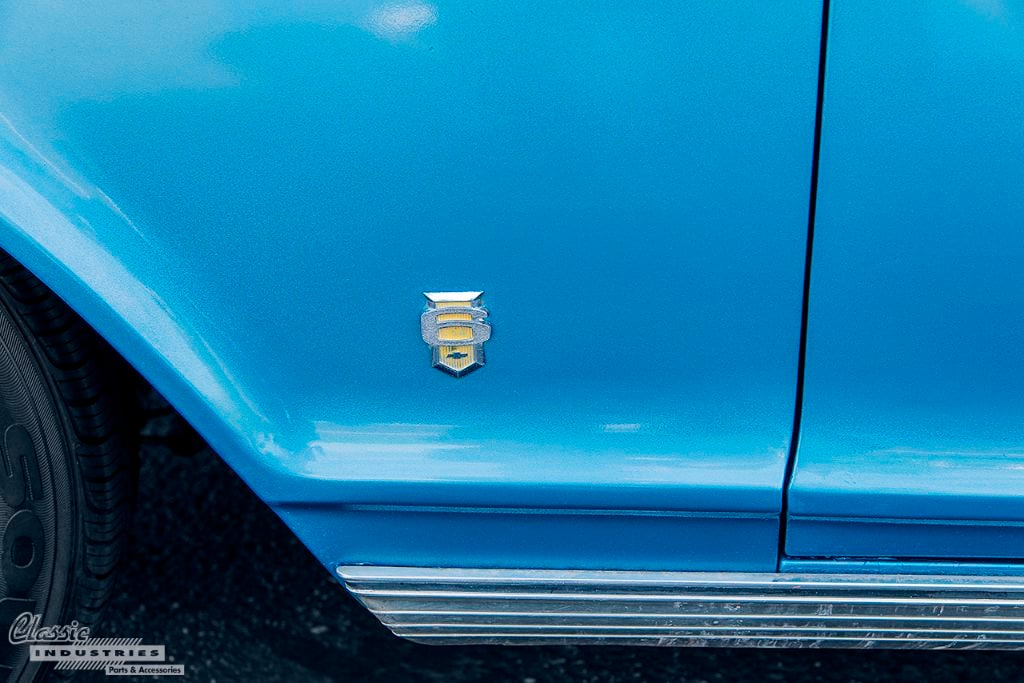 Robert tells us he has owned this Nova for 7 years, after buying it in Arizona. Since then, he has gradually been restoring the car to factory condition, while trying to keep it as original as possible. He admits it's still in need of some work, but it's making progress steadily.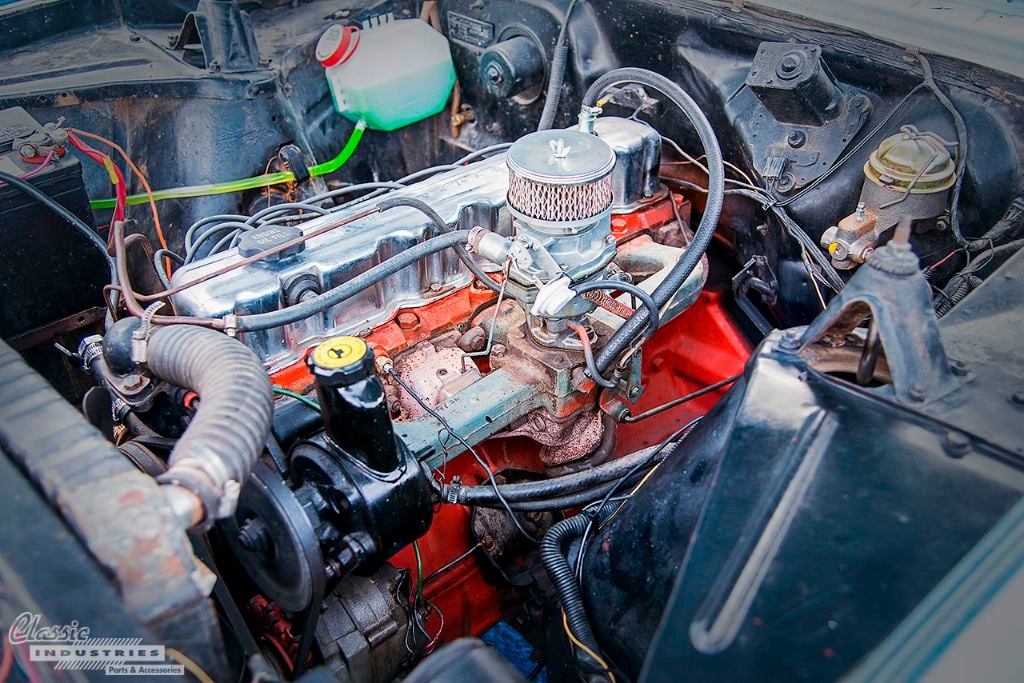 The car's exterior has been repainted in a glossy blue finish, while the interior has been reupholstered in blue cloth and vinyl, with fresh blue carpet as well. Under the hood, the numbers-matching 6-cylinder engine is paired with a TH-350 automatic transmission.
Robert tells us he has enjoyed the restoration process so far, and enjoys driving the car around southern California. In fact, Robert loves the '64 Nova so much, he has a second one! It is another 6-cylinder car, with a numbers-matching engine and Powerglide transmission.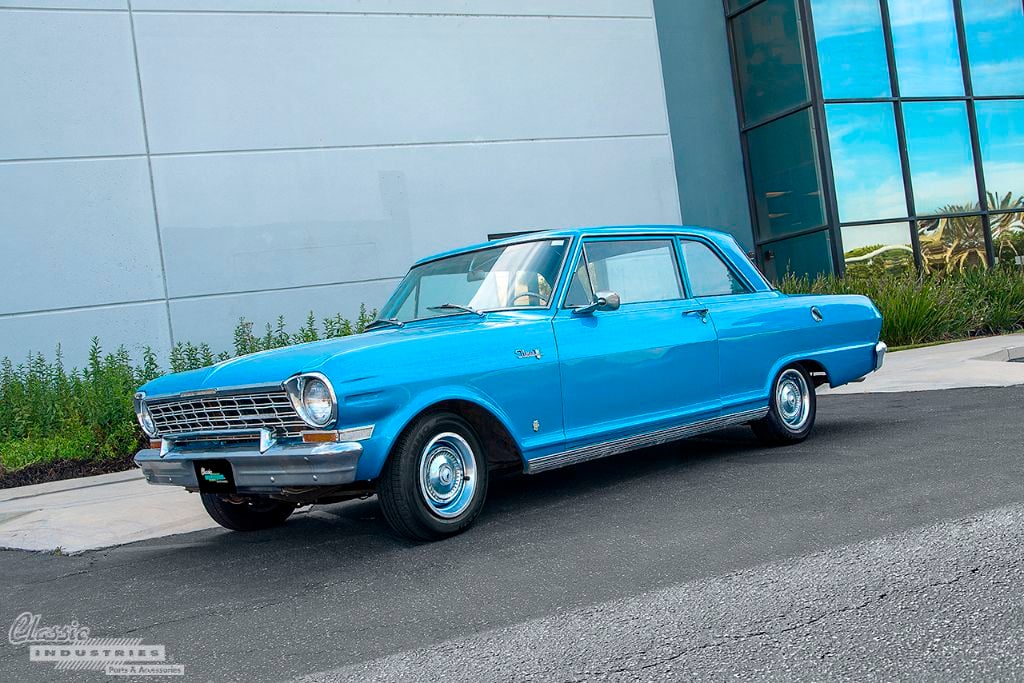 If you have a classic Chevy II or Nova project car, Classic Industries can help you restore it to like-new condition. Or, we can provide performance parts and modern suspension components if you're looking to build a high-powered street machine. Simply click the button below for a free full-color Nova parts catalog.