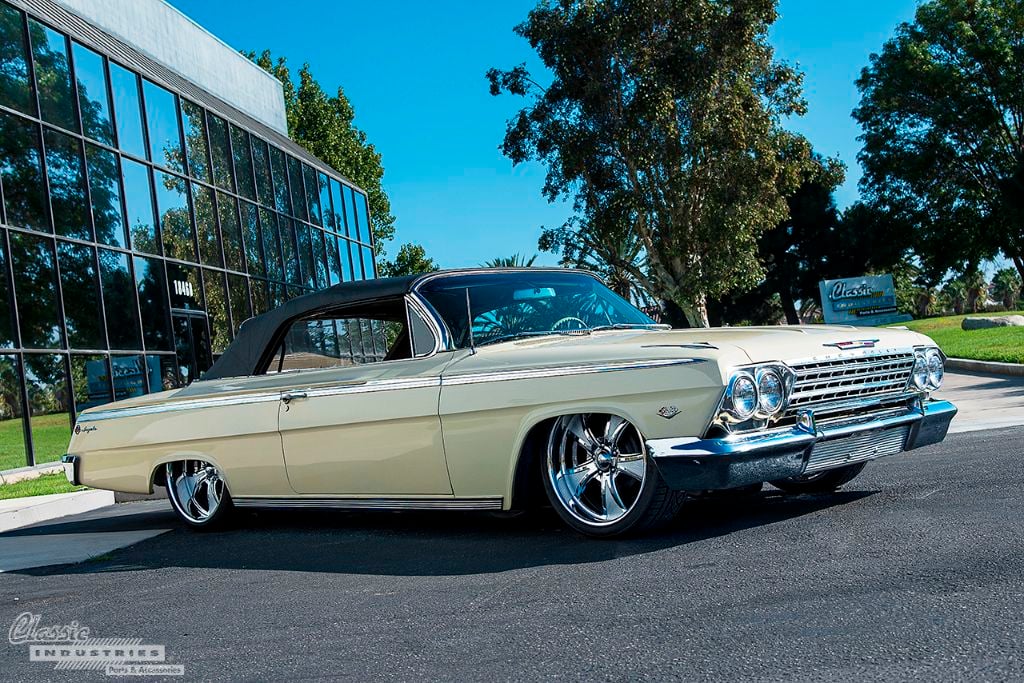 If you're a car enthusiast, especially a classic car enthusiast, you'll no doubt know that air suspension can be a controversial modification. Some people love the ability to tuck big wheels and adjust ride height on the fly, while others claim air suspension degrades what would otherwise be a nicely restored classic. No matter your stance, it's hard not to appreciate a car with air suspension that looks this good. Eric Sass, the owner of this '62 Chevy Impala convertible, embraced the controversy by purchasing the car in mostly restored condition, then swapping the stock wheels and suspension for a set of 'bags and deep-dish billet wheels.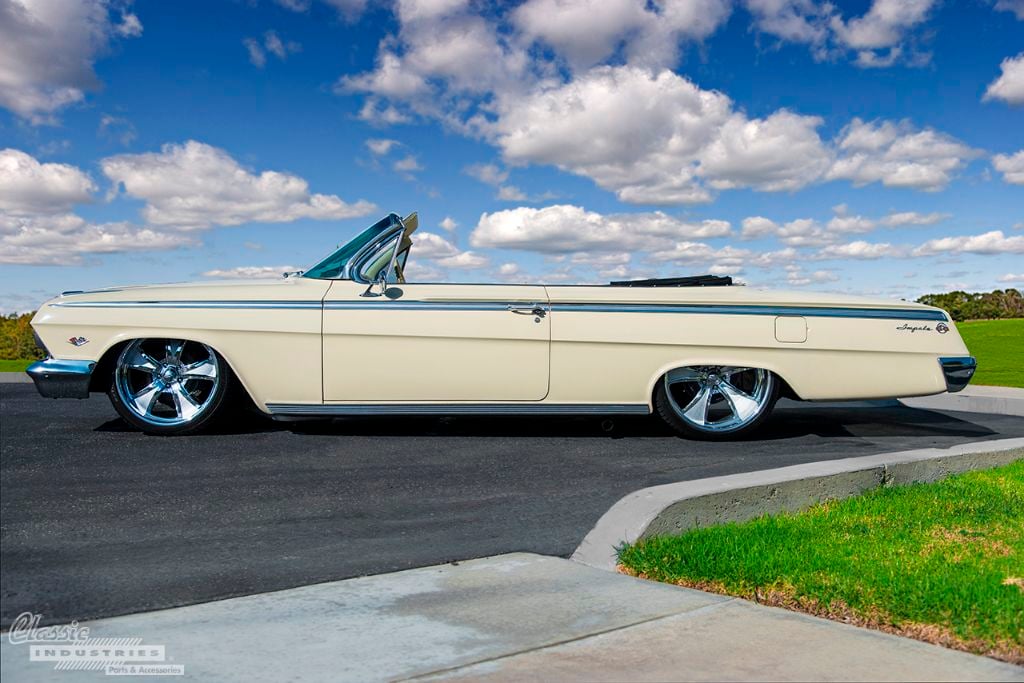 Eric is no stranger to controversy, and certainly no stranger to classic cars. His copper '59 Impala was featured in Street Rodder Magazine, and he also owns a red '67 Impala convertible and a blue '67 Chevelle, among other classics. However, his tasteful modification style retains the original beauty of his cars, while adding just the right amount of modern flair. In the case of the '62 Chevy Impala seen here, a set of polished and machined 22-inch Intro billet wheels fit the car nicely. Air suspension maintains the car's smooth ride, while also allowing Eric to drop the car down at will and tuck the big billet wheels under each fender. Other than the modern wheels, tires, and suspension, however, the Impala remains fully restored and unmodified. Under the hood, you'll find a very clean original 327ci V8 and automatic transmission.
Eric's large car collection means he can use this Impala as his daily-driver on weekdays, and take out one of his other cars on the weekends. The Corona Cream-painted Chevy Impala never fails to turn bystanders' heads, and even though some purists may frown on the air suspension and billet wheels, Eric doesn't mind one bit. When it comes down to it, people are always talking about the car and taking notice, and that's what really matters.
If you've got a 1958-1996 Chevy Impala, Classic Industries has the restoration parts and accessories you need. Click here to get a FREE parts catalog for your Chevy Impala, Bel Air, Biscayne, Caprice, or El Camino.