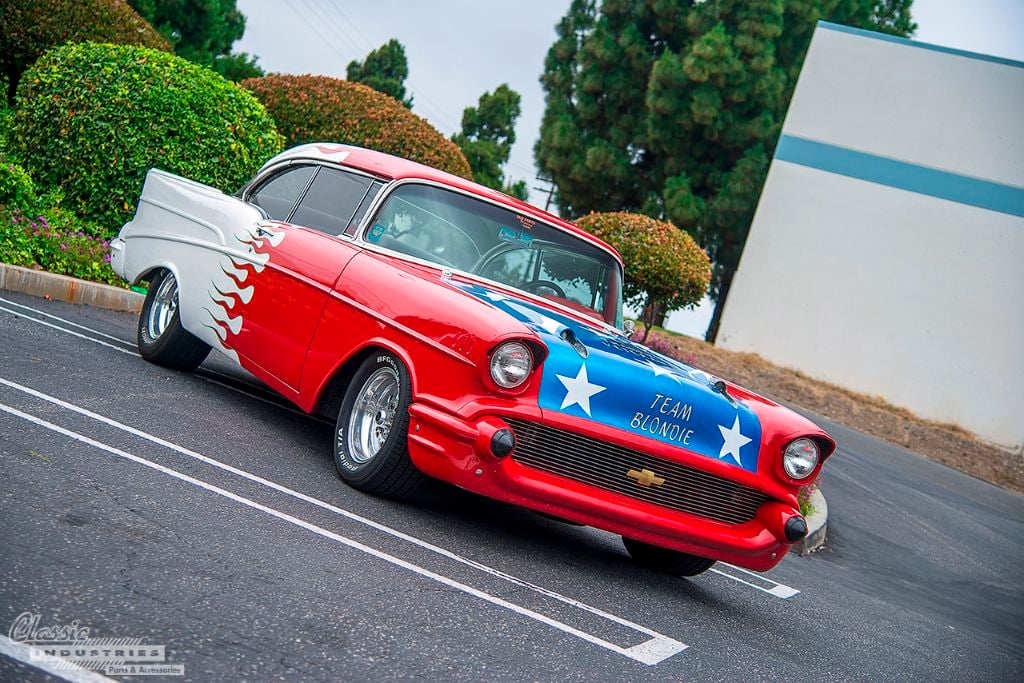 Larry Wikert, of Riverside, California, likes to turn heads. So, when it came time to repaint his prized 1957 Bel Air, Larry chose a red, white, and blue color scheme that's certainly eye-catching. When this unique hot-rodded '57 pulled into our Showroom parking lot, we simply had to go outside and learn more about it.
Larry tells us he has had this Bel Air for 44 years, and actually started driving it in high school. After getting his license behind the wheel of this very car, Larry never stopped enjoying it, and decided he wouldn't let it go. About 10 years ago, the car was due for a repaint, so Larry decided to tackle it himself. The result was this tri-color theme, which led to the name "Old Glory".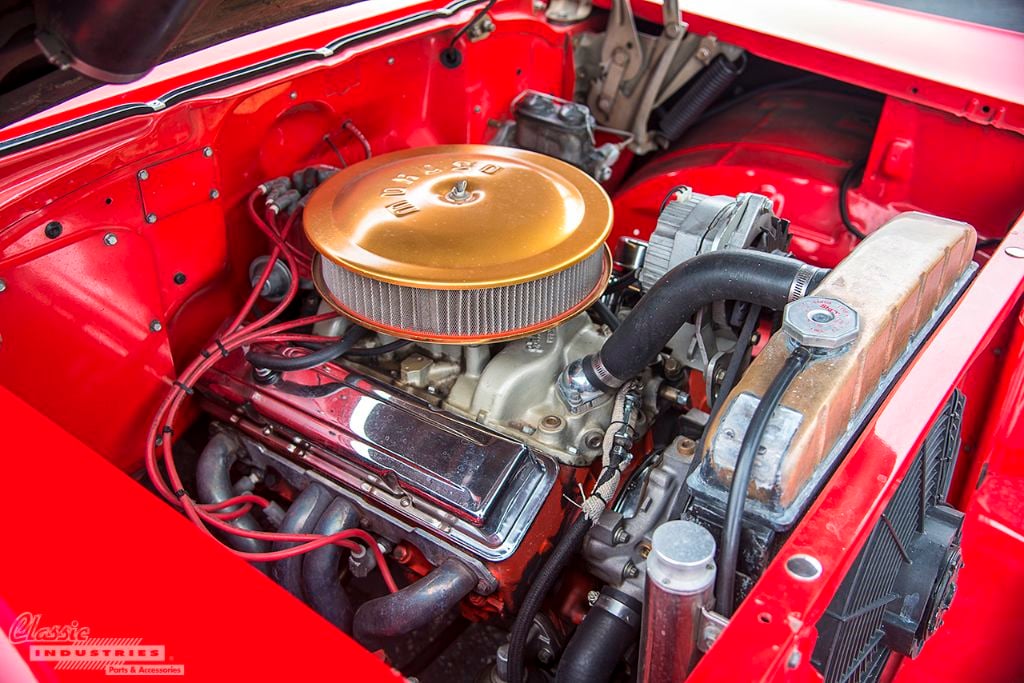 Under the Bel Air's large hood, there's a heavily massaged 327ci small block, paired with a 4-speed manual transmission. Larry loves the drivability of this setup, as well as the throaty rumble it produces.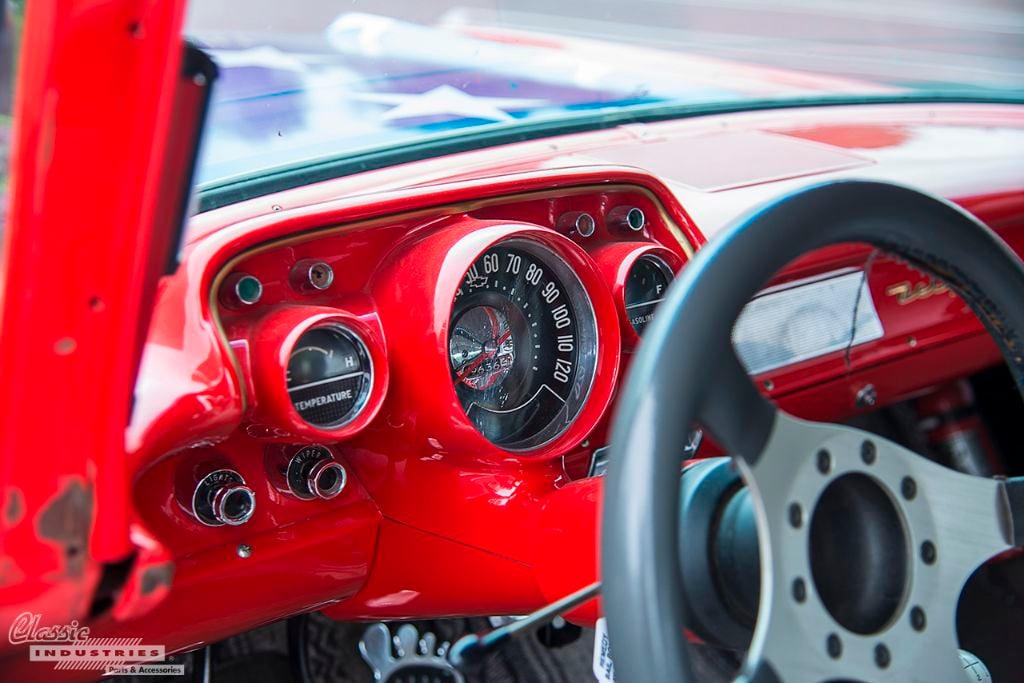 The interior sheet metal has also been repainted in matching gloss red, with reproduction gauges indicating the engine's key vital signs. A small-diameter steering wheel provides quicker turn-in response, as well as more leg room.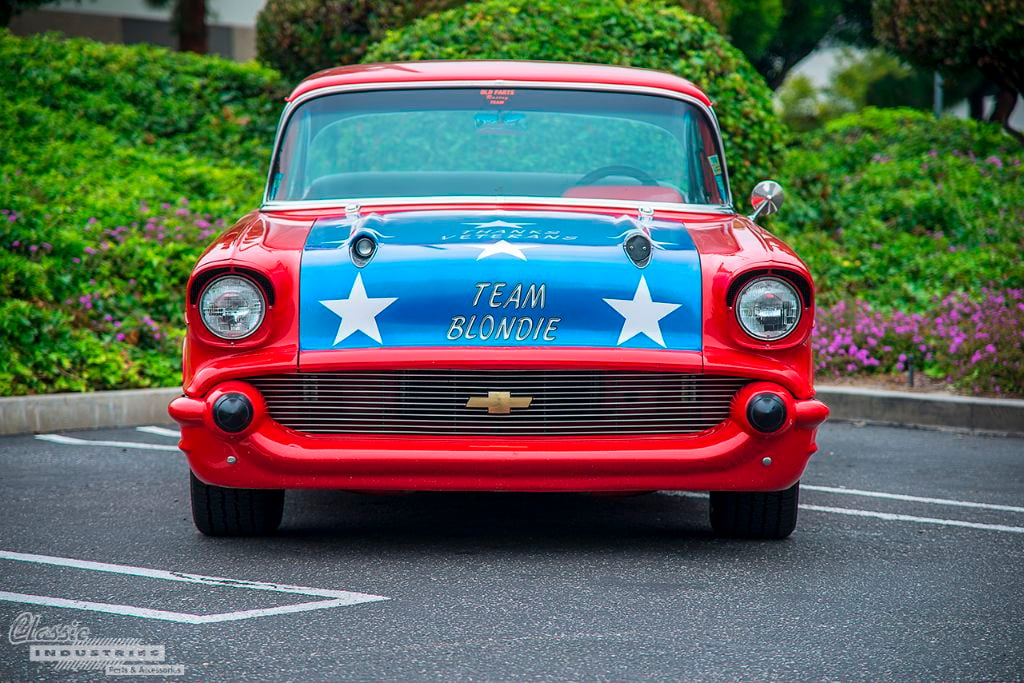 Larry still has a blast driving his 1957 Bel Air, much like he did 44 years ago. He uses it to take his grandson to school, go to the grocery store, cruise to car shows, and occasionally even stop by the Classic Industries showroom for a few parts. This hot-rodded Chevy gets plenty of attention along the way, and Larry enjoys every minute behind the wheel.
If you've got a classic Tri-Five Chevy model, Classic Industries has the parts you need to restore it or simply keep it running like new. Click on the button below for a free parts catalog for your '55-'57 Chevy.