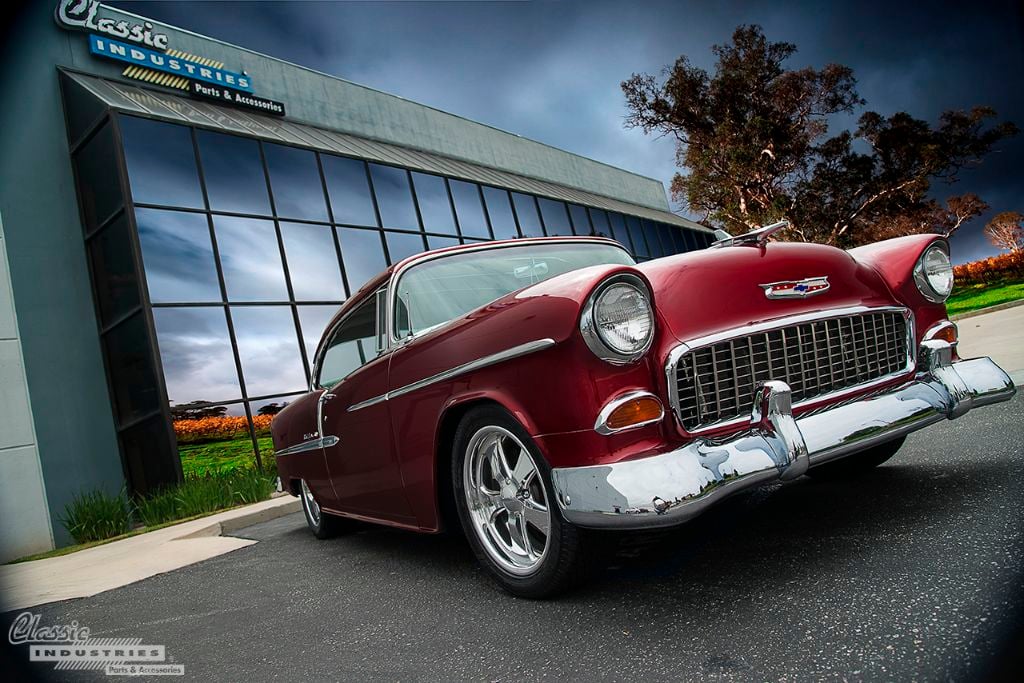 Take a good look at this 1955 Chevy Bel Air. This pristine ride belongs to Joel Sellers, of Garden Grove, California, and it's a beautiful example of a first-year Tri Five.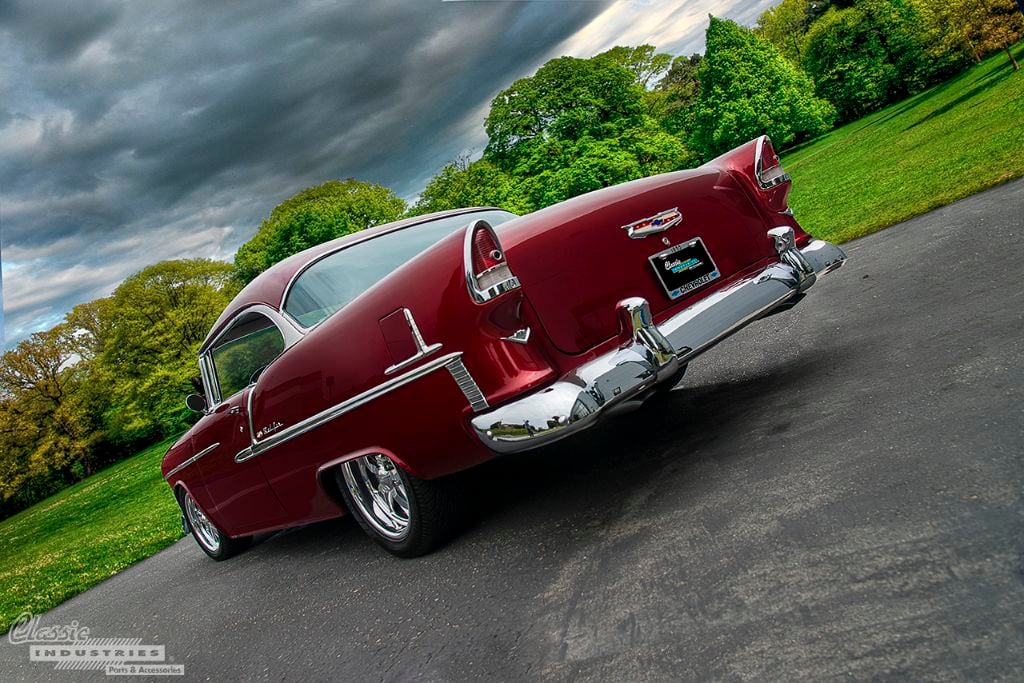 Of all the details to be found on Joel's '55, the thing that stands out the most is undoubtedly its Candy Apple Red paint. The hue is deep and rich, and the gloss looks so wet you might think it was painted yesterday. However, that's not the case. Far from it, in fact. Joel tells us that this paint was applied in 2000 — it sure doesn't look like a nearly 17-year-old paint job.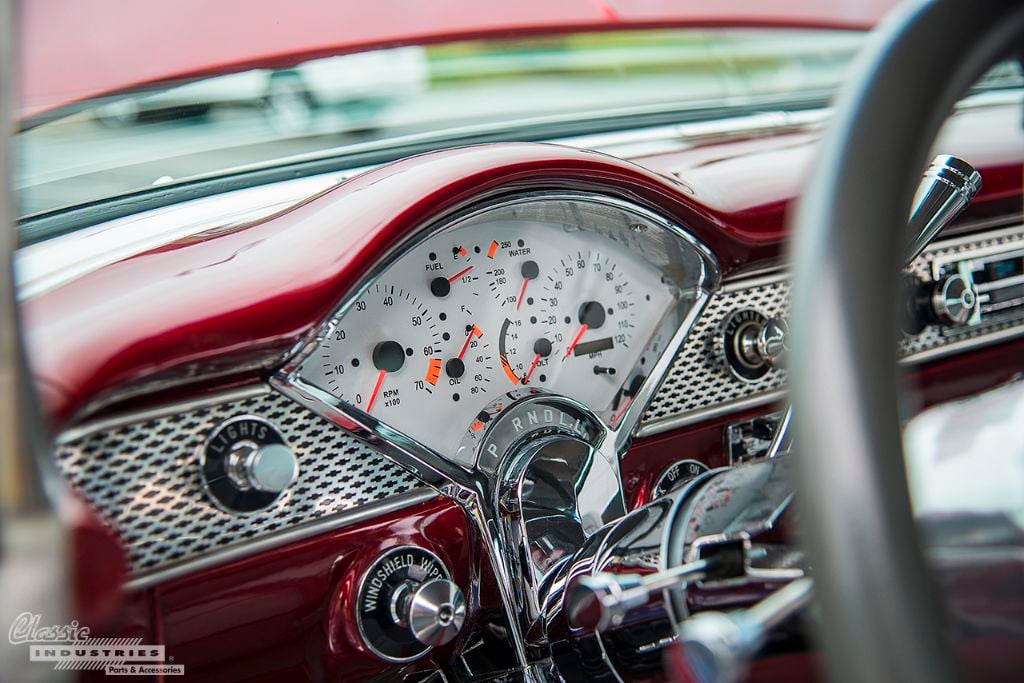 So, why is it that this candy red paint still looks so smooth? Joel says it's mostly because he spared no expense at the bodyshop. The deep red paint was applied, and then protected by nine coats of clear. Joel also takes great care to keep it polished, buffed, and in good condition in between car shows.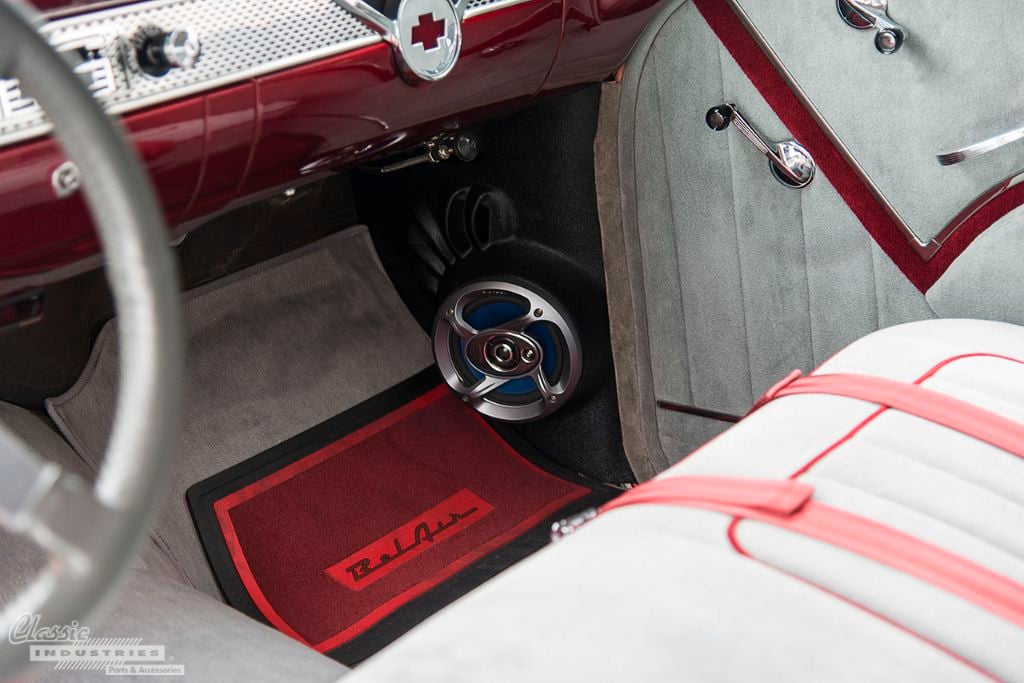 The rest of Joel's Bel Air received the same level of attention as the paint. The car underwent a full rotisserie restoration from the frame up, and was clad with fresh chrome accents all around. The interior received new red and grey upholstery, a modern gauge cluster, and an updated stereo system.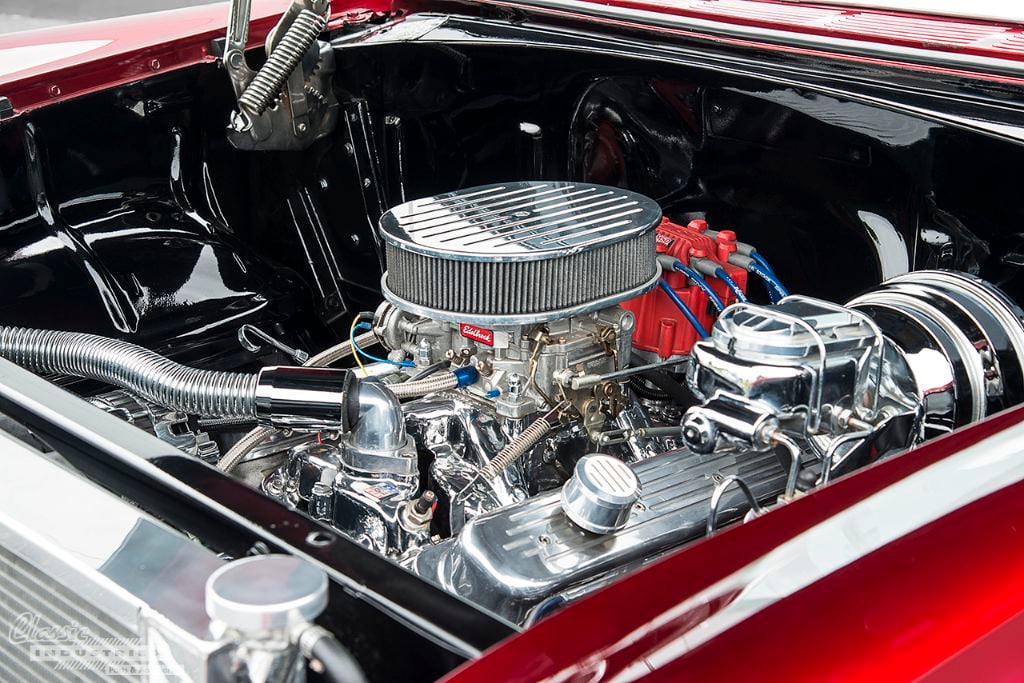 Under the hood, there's a 383 stroker V8, clad almost entirely in chrome. It has been fitted with an Edelbrock carburetor, MSD ignition, and numerous other performance upgrades. A built TH-350 automatic transmission shifts crisply as the '55 accelerates down the highway.
Joel's '55 is often the subject of much attention at local car shows, but thanks to its immaculate condition, onlookers would never know the paint is nearly two decades old.
If you own a Tri Five Chevy — 1955, 1956, or 1957 — Classic Industries has the parts and accessories you need for a complete restoration or a small tune-up. In fact, we offer enough parts to build a Tri-Five from the ground up — frame, body, motor and all. Click the button below for a free Tri Five Chevy restoration parts catalog.