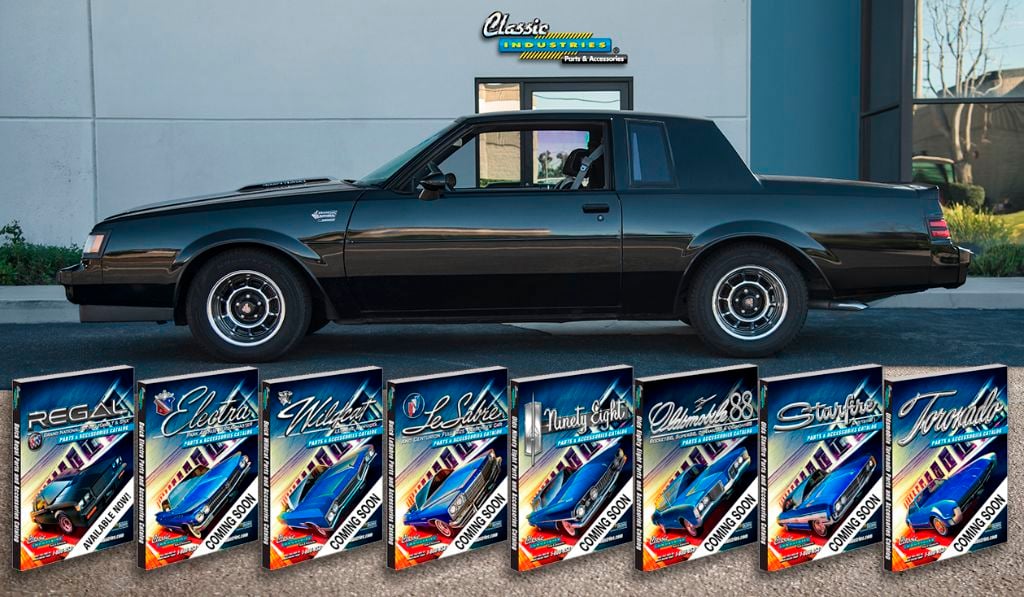 Since the company's inception in 1976, Classic Industries has always been forging ahead to provide much-needed restoration parts for classic cars and trucks. The Classic Industries product line started with carpets for the first-generation Camaro, but it certainly didn't stop there.
After becoming the industry leader in Camaro restoration parts, Classic Industries expanded into Firebird / Trans Am, Chevy II / Nova, Impala / Bel Air / Biscayne / Caprice, Chevy and GMC Trucks, 1955-57 "Tri-Five" Chevy, and most recently Mopar Dodge / Plymouth A, B, and E-body. The innovation and expansion still isn't stopping — in Spring 2017, Classic industries proudly announced a new line of catalogs for Buick and Oldsmobile models.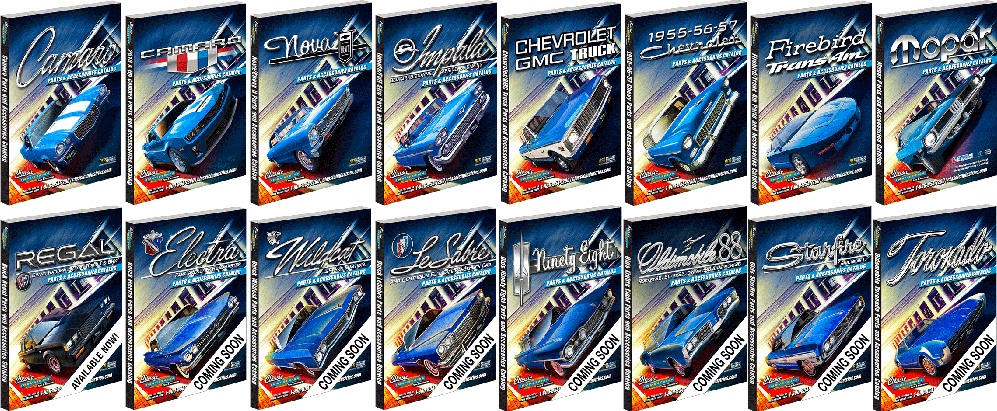 The first new Classic Industries Buick parts catalog focuses on the popular Regal and Grand National platform. This catalog is already available — click here to get your free Buick Regal catalog now. Seven other Buick and Oldsmobile catalogs will also be available in the near future: Buick Electra, Buick Wildcat, Buick Le Sabre, Oldsmobile Ninety Eight, Oldsmobile Eighty Eight, Oldsmobile Starfire, and Oldsmobile Toronado. You can find more information about these upcoming catalogs here.
In a recent interview with Power Automedia, Classic Industries founder and CEO Jeff Leonard shared his thoughts on the company's vision for 2017 and beyond. He also hints at more model lines coming soon, so stay tuned on our blog and social media for updates. There are lots of exciting developments that we can't wait to share!
Click here to browse the entire lineup of new catalogs, or sign up for updates about the latest offerings.